Featured Trades: (PANIC BUYING OF THE TBT), (TBT)

2) Panic Buying Hits the (TBT). Buy the rumor, sell the news. That is one of the oldest adages one hears on trading desks, and it was never more true than today. Yesterday we learned that the ratings agency, Moody's, is considering a downgrade of US government debt in the wake of the tax compromise, as it should, the first time ever. The Producer Price Index came in at a healthy 0.8%, much better than expected, suggesting that the economy is far more robust than people realize. Retail sales popped 0.8% as well, telling us that people are falling back into their old habits of Christmas shopping with reckless abandon. You could not image more bond negative news hitting the tape, or more positive developments for the (TBT). And of course, the tax compromise was the gasoline that hit the fire.
We've had a great run here for the (TBT), tacking on and impressive 35% since the August bottom. The yield on the 30 Year Treasury bond has soared from 3% to 4.6% during this time. Those lucky few who signed up with Macro Millionaire immediately and executed every trade that I suggested are now up 10.25% in two weeks in their initial position. In a zero return world, that is much better than a poke in the eye with a sharp stick. Don't count on every one of my trades to deliver such stellar returns so quickly.
I am taking a quick profit here and selling my entire position. That will enable me to duck the carrying costs for the (TBT) over the holidays, which are now running at nearly a very heavy 1% a month, one of the highest in ETF land. It will allow more time for this ETF to grind through the 200 day moving average, which has clearly presented a short term ceiling on prices. And it gives me some dry powder I can use to take advantage of any dips in the New Year. My long term target for the (TBT) is still $200, but you have to allow the market to breathe along the way. And no one ever got fired for taking a profit.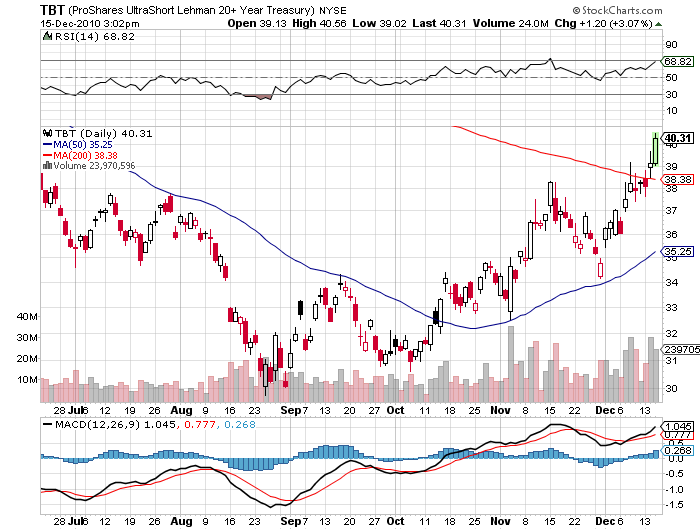 -
-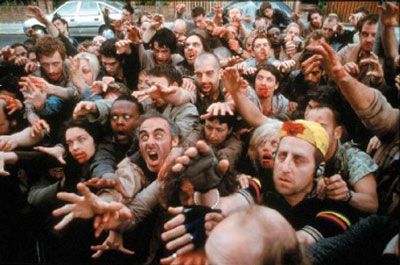 Give Me My TBT!
https://madhedgefundtrader.com/wp-content/uploads/2019/05/cropped-mad-hedge-logo-transparent-192x192_f9578834168ba24df3eb53916a12c882.png
0
0
Mad Hedge Fund Trader
https://madhedgefundtrader.com/wp-content/uploads/2019/05/cropped-mad-hedge-logo-transparent-192x192_f9578834168ba24df3eb53916a12c882.png
Mad Hedge Fund Trader
2010-12-16 01:50:26
2010-12-16 01:50:26
December 16, 2010 - Panic Buying Hits the (TBT)