Below please find subscribers' Q&A for the Mad Hedge Fund Trader December 18 Global Strategy Webinar broadcast from Silicon Valley, CA with my guest and co-host Bill Davis of the Mad Day Trader. Keep those questions coming!
Q: What is the status of Boeing (BA) and when should I buy it?
A: Their 737 production was shut down because they literally ran out of space to park completed planes. They have something like 400 of them now sitting around on tarmacs all around northern Washington state. This is the worst-case scenario so it is a very tempting place to buy; I would do something like a February 2020 $250-$270 vertical bull call spread, make 10% in a month, and be conservative. If it weren't year-end, and I didn't already have my year in the bag, I would probably buy Boeing right here.
Q: Do you recommend CRISPR (CRSP) therapeutics as a buy?
A: Yes, but on a dip. I always hate buying stocks after they doubled. At some point in 2020, we will see correction in biotech stocks, and then you want to load the boat again. Here, I'm buying nothing.
Q: Is Palo Alto Networks (PANW) a buy at these levels?
A: Yes, it's already had its correction—it's one of the few stocks that are buyable at these levels. But I would do something like a call spread, which is limited risk. As far as a pairs trade with Palo Alto vs Nvidia…I would not touch that with a ten-foot pole, because you can't know the internal nature of two companies like that well enough to buy one and sell short the other against it. You could really get destroyed on that pairs trade, so don't make that mistake.
Q: Do you think the US dollar (UUP) will head higher or lower next year?
A: It will go a lot lower, as the chickens from all the government borrowing come home to roost. More borrowing brings a lower dollar, which brings lower everything in the US; all US dollar-denominated assets will get hurt, and this may be what eventually kills off the bull market in stocks. Start buying the Euro (FXE) on dips.
Q: What do you think about Boris Johnson winning the UK election?
A: It is a disaster and will lead to the end of Great Britain. Scotland will go independent, Northern Ireland will join the Republic of Ireland, and even Wales may break off and form its own country. So, England will be reduced to a tiny rump of a country with a much lower standard of living. It may take 10 years to happen, but that's where it's going.
Q: Does the recent positive housing data mean we aren't having a recession in 2020?
A: Yes, in fact the market has been backing out of a 2020 recession for the last three months; and the leading sector in the recovery has been housing, caused partly by extremely low-interest rates but also partly by millions of new millennials pouring into the housing market for the first time. Finally, my basement is empty. That explains why the entry-level and middle level of the market are strong, and the high end is still decreasing in price.
Q: Back in August, the global economy looked to be stalling, yet it was a great time to buy stocks.
A: That is exactly when to buy stocks—when the economy is terrible. If you get used to buying on the bad news and selling on the good news you will do very well as a trader. Most people do the opposite—people were dumping stocks in August. And that of course was when we went with one of our rare 100% longs. By the way, this happens every August, which is why I take my vacations in July.
Q: Do you see a global slowdown during the melt-up?
A: Well, the economy is still slowing down. It never stopped slowing down—we're probably looking at a 1.5% GDP this quarter. However, in liquidity-driven markets, you don't look at fundamentals; you look at the amount of cash that is available to buy equities, that's why you buy equities. That said, if we ever do get a real economic recovery, you might actually have stocks going down because a price-earnings multiple of 20X is not an ideal place to buy stocks.
Q: What do you prefer for a Volatility Index (VIX) trade?
A: An option on the iPath Series B S&P 500 VIX Short Term Futures ETN (VXX) is one. Go long dates, like a year, and deep out-of-the-money, like the $18 strike price, to minimize the hot from Time decay. If your (VIX) goes back up to $25 the (VXX) will soar to $27 and you will make a fortune.
However, if you have the facility to trade futures, then options on the futures in the VIX is how most professionals will trade that.
Q: Should we be worried about the Repo crisis as we approach the end of the quarter?
A: Absolutely, you should be worried—the Fed might have to come through with another round of quantitative easing in order to prevent a surprise overnight pop in interest rates to 5%. That's what happened last quarter; it could certainly happen again. The basic problem is that the structure of the US debt markets aren't built to handle the volume of borrowing that's coming through from the US government, so with debt at an all-time high, we're kind of in new territory here in terms of whether or not markets can actually handle that amount of borrowing. Total government borrowing next year will probably be $1.75 trillion dollars.
Q: What do you make of gold (GLD) at these levels?
A: Cheap but getting cheaper. You want to buy it the day the stock market peaks out in Q1 2020.
Q: Are Chinese equities a buy after the phase one trade deal?
A: Yes, and Alibaba (BABA) is probably your first pick in the Chinese area. During the whole trade war, the Chinese took significant action to stimulate their economy in order to offset the drag on trade. That stimulus is still out there, so we could see a reacceleration in the economy now that the trade war is no longer worsening.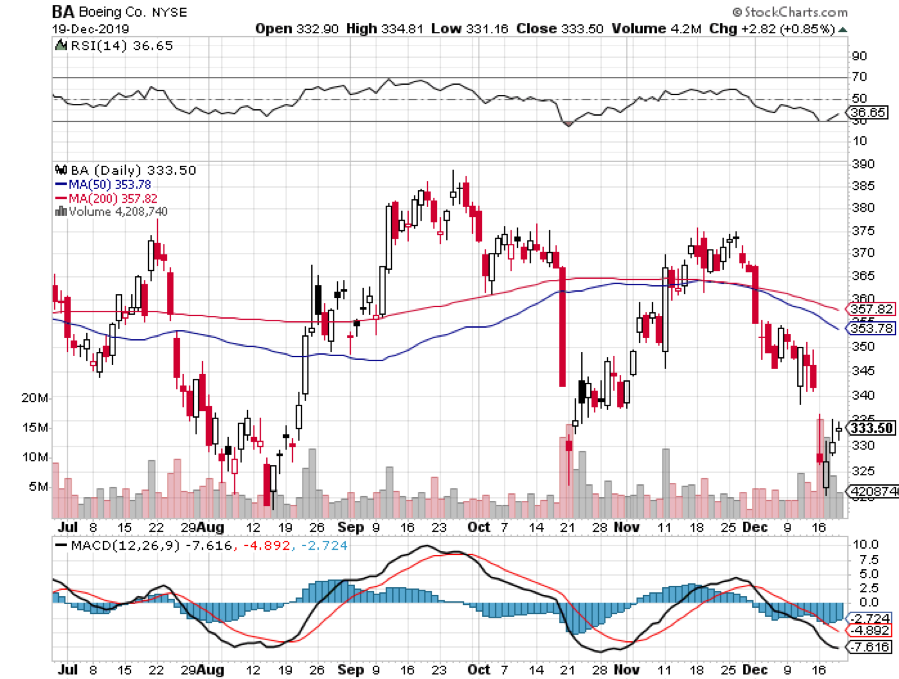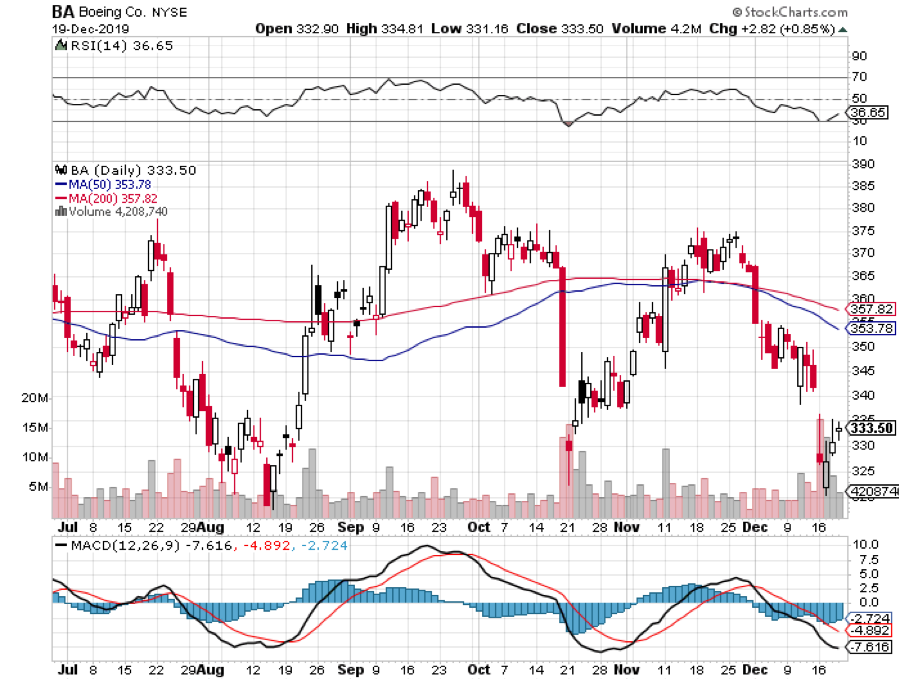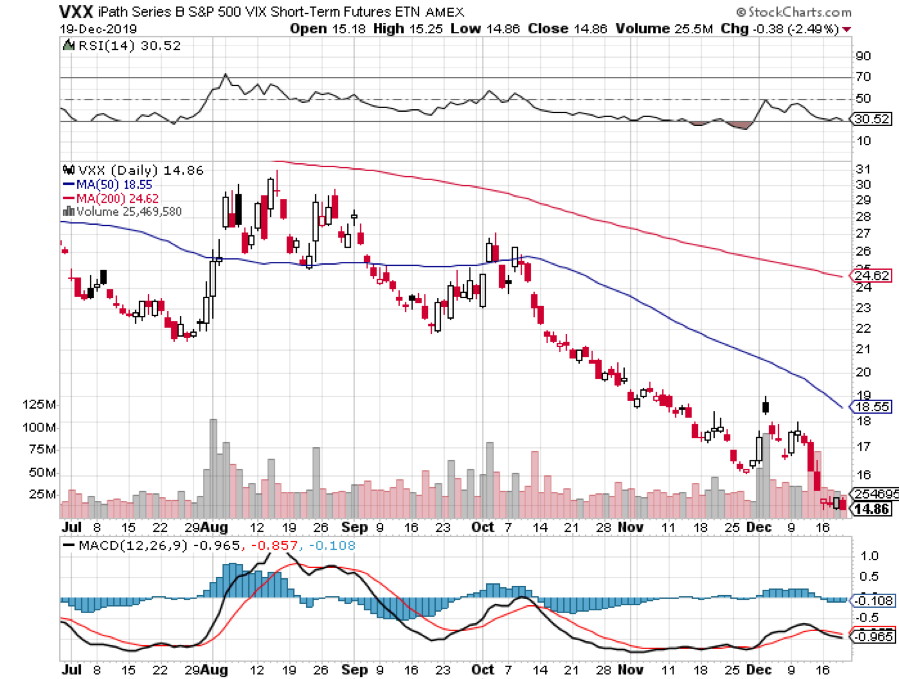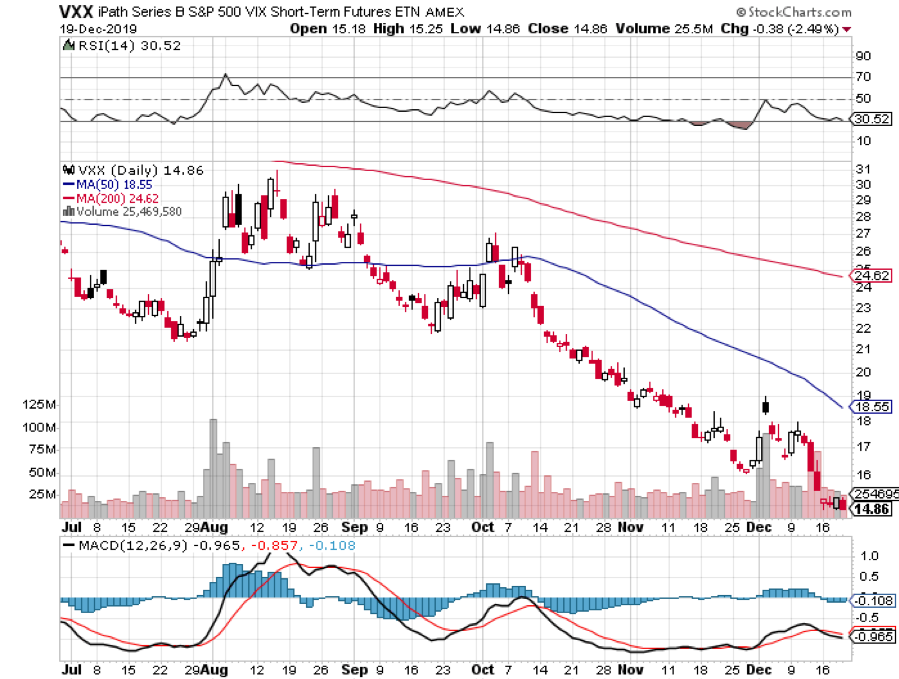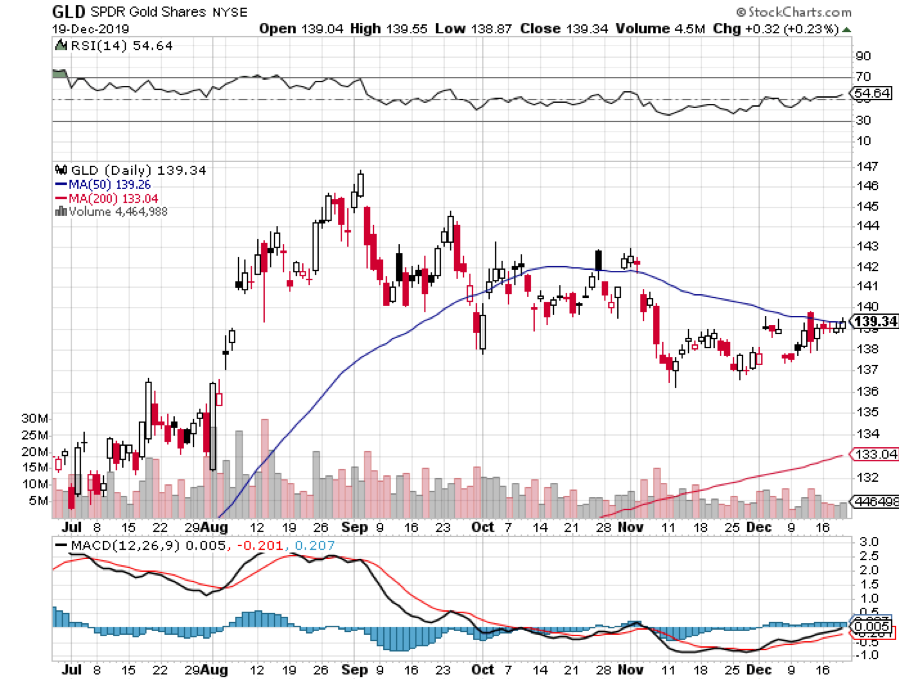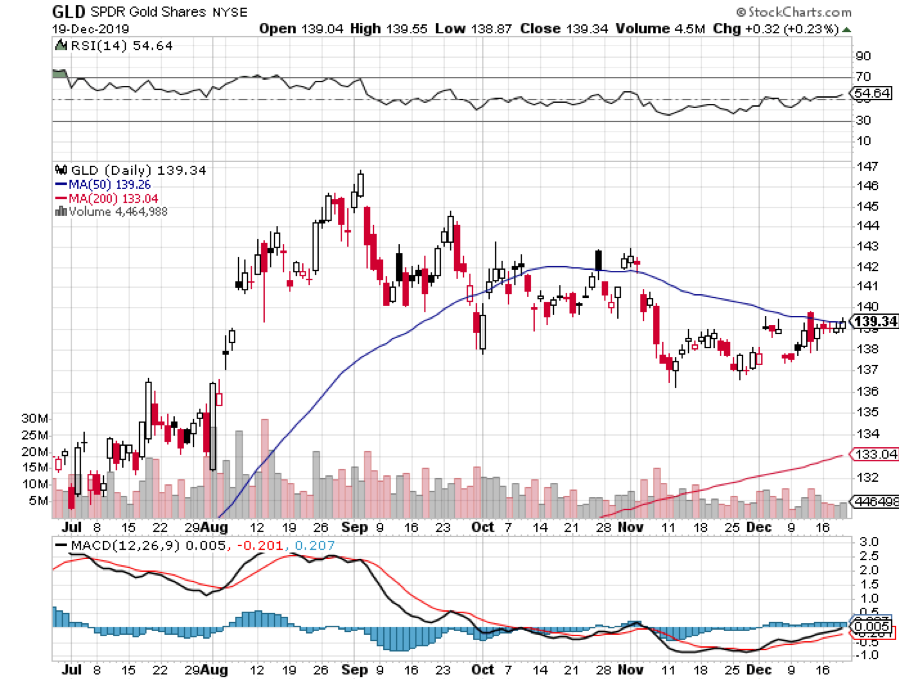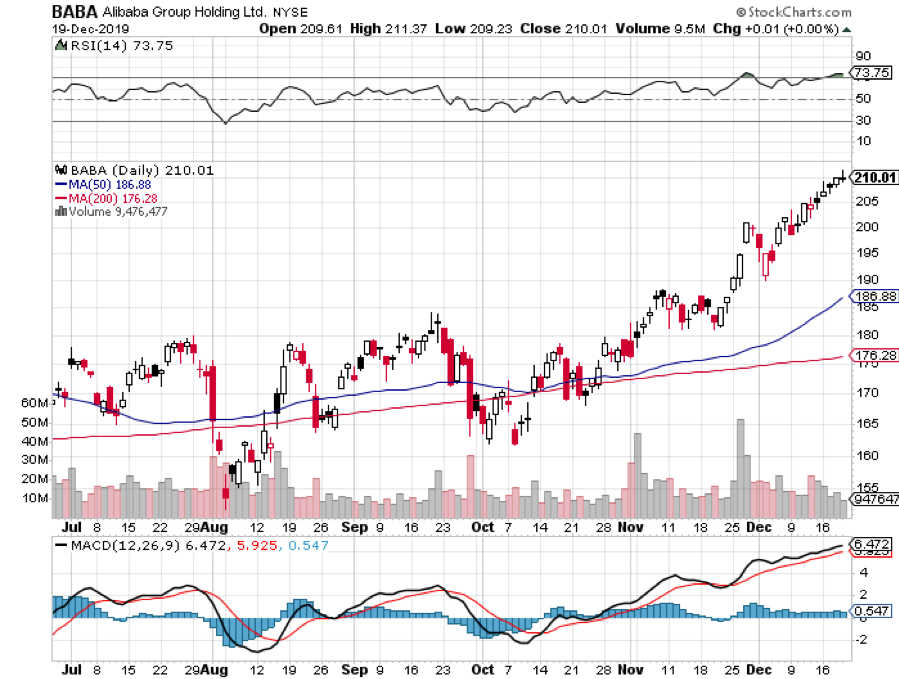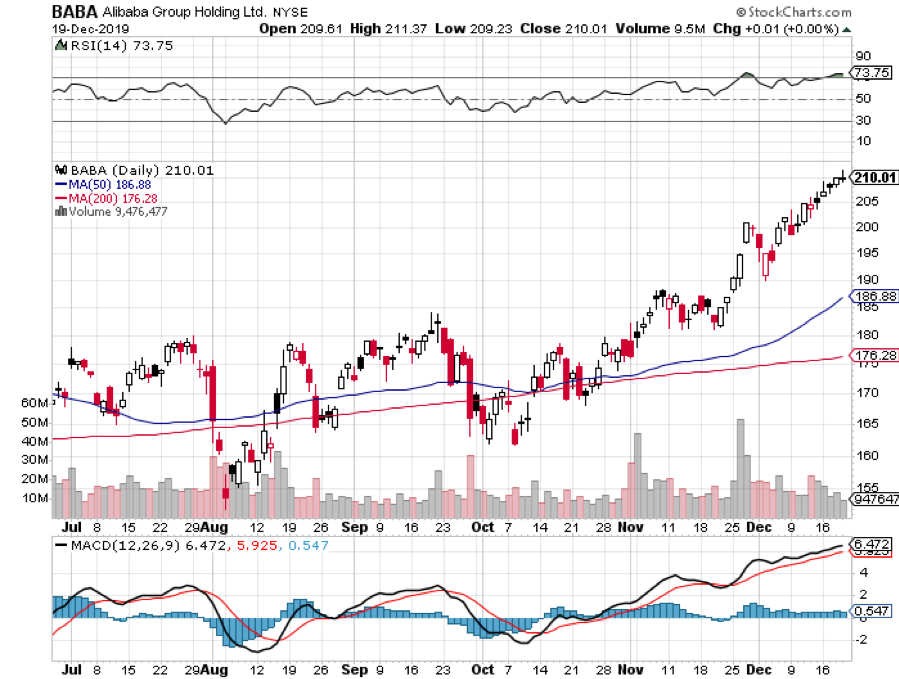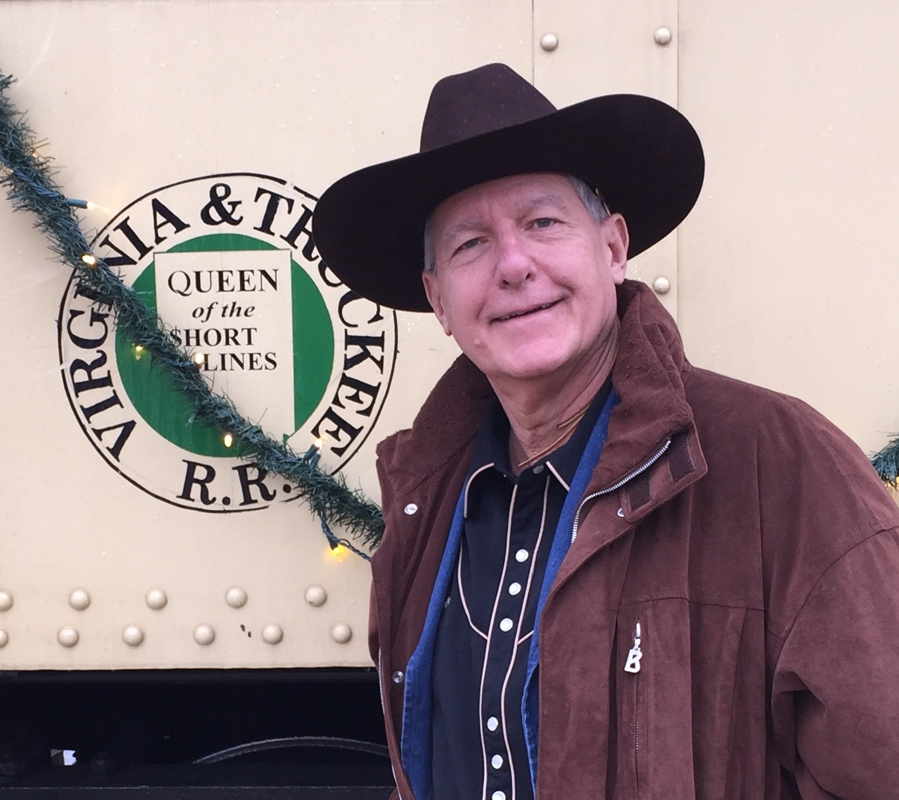 https://www.madhedgefundtrader.com/wp-content/uploads/2019/12/john-thomas-1-e1617821870182.png
356
400
Mad Hedge Fund Trader
https://madhedgefundtrader.com/wp-content/uploads/2019/05/cropped-mad-hedge-logo-transparent-192x192_f9578834168ba24df3eb53916a12c882.png
Mad Hedge Fund Trader
2019-12-20 07:02:49
2020-05-11 14:03:47
December 18 Biweekly Strategy Webinar Q&A