It is with a great sense of sorrow that I learned of the passing of industry legend, Barton Biggs. He was 79. I was speaking to him only a few weeks ago when I passed through New York for my strategy seminar, attempting to decipher the medium term trends for these fractious and conflicting markets. It is a reminder of how temporary and fleeting life can be.
Barton was a pioneer in the international investment arena and founding father of the modern hedge fund industry. He became famous for calling market bottoms in 1982, 1987, and 2008. He was a colorful and masterful writer who regularly titillated investors with his iconoclastic and out of consensus ideas. Sound familiar?
Barton grew up as a member of the East coast establishment, his father being the chief investment officer of the Bank of New York. He graduated from Yale in 1955 in creative writing and then did a brief stint in the Marine Corps. He next turned to Wall Street and joined E.F. Hutton as a junior broker (remember ?When E.F. Hutton speaks, people listen??).
In 1965 he spun off to create Fairfield Partners, one of the early long/short US equity hedge funds. After several prosperous years, the fund crashed and burned with the collapse of the ?Nifty 50?. He later told me that was when he first learned of the six standard deviation move. ?The biggest mistake you can make in a bear market is to cover your shorts too soon? he said.
In the mid seventies, he was recruited by a small, white shoed, private partnership called Morgan Stanley & Co. to build up an asset management division from scratch. Barton became my friend and mentor when I joined the firm in the early eighties, and I spent the better part of the decade debating every pebble of the investment landscape with him.
Together, we fought a major uphill battle trying to convince a cautious and blinkered management that the firm?s future lies in international and emerging market equities. Getting them to focus on Toyota and Matsushita instead of General Motors and IBM, we felt like Sisyphus endlessly rolling the boulder up a steep mountain.
Barton persevered, and in the following three decades the business grew to $1 trillion in assets along with a world-class global research department. After Morgan Stanley went public, he became a billionaire in his own right. I bailed to start my own hedge fund a few years later.
In 2003, Barton left (MS) to start a new hedge fund, Traxis Partners. We all thought he was crazy at the time, as it was the last thing you would expect a 71 year old to do. This is a business where 30 year olds regularly drop dead of heart attacks from the stress. That was pure Barton. I heard at one point he reached $5 billion in assets.
He became a regular fixture in the media, offering his wisdom and insights in his characteristic gravelly voice. Always the independent thinker, I know he voted for Obama in the last election, at odds with much of Wall Street.
To listen to my last extended interview with Barton where he gave his global view a few years ago on Hedge Fund Radio, please click here. He was tiring even then, and we had to record the show in 15-minute segments so he could rest in between sessions. But he made the extra effort to give my readers an edge on the market. That was pure Barton too.
Barton will be missed by many.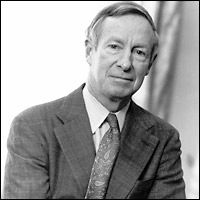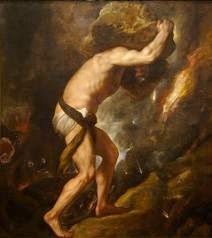 Sysiphus
https://www.madhedgefundtrader.com/wp-content/uploads/2012/07/sc12.jpg
200
200
DougD
https://madhedgefundtrader.com/wp-content/uploads/2019/05/cropped-mad-hedge-logo-transparent-192x192_f9578834168ba24df3eb53916a12c882.png
DougD
2012-07-24 23:05:41
2012-07-24 23:05:41
Farewell to Barton Biggs