I was greatly saddened when I had learned of the passing of Senator Daniel Inoue of Hawaii, the Senate?s longest serving member, and a close friend. After 50 years last August the legislative body had come to dominate the all powerful Ways and Means Committee, eventually becoming the President Pro Tem. He was 88 when he died.
As a young correspondent for The Economist magazine, I was sent to New York to cover the 1980 Democratic convention, where Senator Ted Kennedy was attempting to wrest the nomination from President Jimmy Carter. It was there that I met the young, up and coming Governor of Arkansas, Bill Clinton, and his assertive wife, Hillary, for the first time. As a bonus, I snared an exclusive interview with Treasury Secretary G. William Miller, who graciously signed one of his dollar bills for me.
As I had spent the past decade in Tokyo, the organizers didn?t know what to do with me, so they seated me next to the only Japanese-American member of the Senate, Daniel Inoue. As the long speeches droned on, we talked about every topic under the sun. As a second generation Nissei, his Japanese was still passable, but dated, so we used that tongue when ever covering sensitive subjects. An endless procession of admirers passed by awkwardly shaking his left hand, the right having been lost in battle in WWII.
Inoue was working at Pearl Harbor when the Japanese Navy carried out their infamous December 7 attack. As a Hawaiian resident, he avoided internment suffered by mainland Japanese Americans. He later joined the 442 Regimental Combat Team made of Japanese Americans to fight in Europe.
While assaulting the impenetrable German Gothic Line in Northern Italy, an enemy rifle grenade severed his right arm. He pried a live grenade out of the useless hand with his remaining good one and threw it at a machine gun nest, destroying the position, despite having been shot in the stomach. What guts! He was later awarded the Medal of Honor for this action, and I often saw him at reunions while accompanying my Uncle Mitch, a Medal winner himself (click here for ?Tribute to a True Veteran?).
After the convention, Daniel was always my first stop during my frequent visits to Washington DC. Through him, I learned of the intricate inner workings and machinations that regularly occur on the Hill. While most in the financial community are confused and befuddled by what is going on there now, for me, it is all clear as day, thanks to the breadth of knowledge and understanding I gained from Inoue.
Daniel was a young Honolulu boy who eventually became third in line to succeed the President of the United Sates. Modest, yet outgoing, he hung on every word you said, as if you were the most important person in the world. An ?old style? politician, a true gentleman, a hero, and a patriot. He is sorely missed.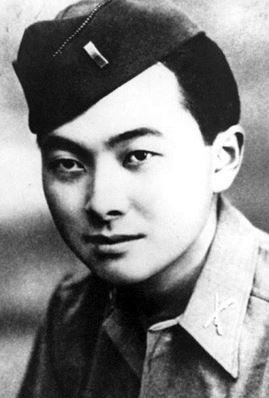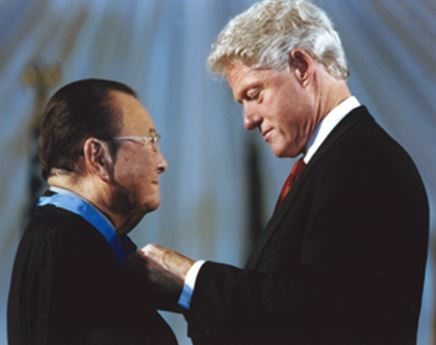 https://www.madhedgefundtrader.com/wp-content/uploads/2013/07/Inoue-and-Clinton.jpg
345
436
Mad Hedge Fund Trader
https://madhedgefundtrader.com/wp-content/uploads/2019/05/cropped-mad-hedge-logo-transparent-192x192_f9578834168ba24df3eb53916a12c882.png
Mad Hedge Fund Trader
2013-07-31 01:03:54
2013-07-31 01:03:54
Farewell to Senator Daniel Inoue