No sector has been beaten, maligned, and abused more than the biotech sector in recent years. However, some of them are so bad they've become good, which piques my interest.
Investing in biotech stocks is not for the faint of heart. The road to developing and commercializing new drugs is long and riddled with hard battles, and an anxious investor won't be able to sleep at night.
However, the returns offer incredible gains when everything falls into place. In this sector you're almost buying lottery tickets rather than investing in shares.
In 1919, the term "biotechnology" was coined by a Hungarian agricultural engineer named Karl Ereky to define the merging of two industries: biology and technology. Almost a century later, Ereky's vision has been realized with thousands of products and services available in the biotech market today. 
Despite the advancements of this industry though, the majority of the buy-and-hold investors choose to steer clear of biotech stocks — and for sensible reasons. 
It's no secret that investing in biotechnology firms can be unnervingly risky. Since its advent, investors have been regaled with horror stories of costly stage three drug trials going bust or plummeting stock prices due to the expiration of critical patents. Needless to say, these stories have soured would-be investors on the whole biotech world.
However, inadequate information and a lack of understanding of how the biotech industry really operates along with reliance on the performance of only a handful of biotech stocks may have caused investors to miss out on attractive risk-reward relationships. Not all biotech investments lead to disastrous results.
You may be surprised to learn that shares of the biotech industry has collectively gone up by approximately 70% in the past five years. This proves just how much these biotech companies rewarded their enduring. Success in biotech investing is simply a matter of buckling down to do your homework and applying a tad of common sense. 
Throughout this decade, one sector has managed to outperform the S&P 500 index (SPY) in terms of total return annually: the healthcare sector. While there's no guarantee that healthcare stocks will go on to beat the S&P 500 in the years to come, the fact remains that people will continue to need medicines as well as healthcare services regardless of the country's economic status. The increasing reliance of the healthcare industry on technology has put the biotech industry smack dab in the center of all these demands. 
I'll give you some of my favorite plays in the sector.
Vertex Pharmaceuticals (VRTX)
Big-cap pharmaceutical company Vertex Pharmaceuticals Inc currently has the monopoly on the treatment of cystic fibrosis (CF) with three approved drugs out in the market, Kalydeco, Orkambi, and Symdeko, along with several promising products in the pipeline to target other auto-immune diseases. 
In June, Vertex turned its sights on the genetic therapy part of the business via an expansion of its ongoing collaboration with CRISPR Therapeutics (CSPR). Vertex also purchased gene therapy firm Exonics Therapeutics to strengthen its foothold in this revolutionary technology. 
Given the spectacular success of Vertex with CF treatments, its work with gene therapy is projected to bring in another blockbuster deal to the company. To ensure its monopoly in the CF market, Vertex has been aggressively seeking additional regulatory approvals to cater to younger CF patients. If the company succeeds, its target market of 75,000 CF patients would gain an additional 44,000.
Vertex is not limiting its efforts in this field though. To seal its position as the leader in CF treatments, the company is looking at developing triple-drug therapies as the next big development in their treatment plans. It has been performing clinical trials on three varying triple-drug combinations. If approved, these therapies would be able to address approximately 90% of the total number of CF patients. 
As for the remaining 10% with no operational CF treatment, Vertex aims to address this via its work on gene editing alongside CRISPR Therapeutics. Aside from CF, the two companies have commenced clinical studies on applying gene-editing therapies to treat rare blood diseases and sickle cell disease.  
Overall, Vertex is a certified outperformer in the world of big-cap biotech and provides good value to its shareholders.
Johnson & Johnson(JNJ)
Johnson & Johnson (JNJ) is one of the most attractive names in the biotech space. While the lawsuits against it involving alleged toxic baby powder endanger (JNJ)'s equity, the company is still hailed as one of the most notable innovators in the healthcare ecosystem. 
The company recently disclosed its progress in developing an AIDS vaccine. Although the negative headlines about the company can be a cause of concern to some, it could turn out to be a win-win situation for long-term investors who can then take advantage of the bargain basement stock price. 
(JNJ) has reinforced its stronghold in the fields of neuroscience, oncology, and immunology with these three areas generating over 72% of the company's drug sales in the first quarter. In fact, (JNJ) recently received an FDA approval on its myeloma drug Dexamethasone. Its collaborative work on cancer treatment with Celgene's (CELG) Revlimid and its own Darzalex received the FDA's green light as well. 
Apart from developing new treatments and medications, (JNJ) is also moving forward in the development of its robotic sector. Earlier this year, the company purchased robotic surgery firm Auris Health for $3.4 billion in an effort to dethrone the current sector leader Intuitive Surgical (ISRG).
With all that is in its drug and services pipeline along with its earlier successes, (JNJ) raised its 2019 outlook despite its legal woes. The biopharma giant now anticipates a sales growth of 2.5% to 3.5%. Meanwhile, its adjusted earnings per share now stands somewhere in the range of $8.53 and $8.63 per share.
Celgene (CELG)
Celgene (CELG) is one biotech stock that you can get on the cheap. It offers shares trading at only 7.4 times expected earnings. 
With its shares trading well below the total book value courtesy of the pending acquisition by Bristol-Myers Squibb (BMY), investors would be hard-pressed not to take advantage of the opportunity to add a company leading in the development of treatments for cancer, blood disorders, and immunological conditions. 
Aside from the looming acquisition, another reason for Celgene's dirt-cheap stock involves the decision to sell blockbuster immunology drug Otezla to allow Bristol-Myers Squibb to appease the Federal Trade Commission's concerns over the deal. Nonetheless, Celgene's remaining drugs still perform well in the market. 
Its blood cancer drugs, Revlimid and Pomalyst, are the leading go-to drug for multiple myeloma. Revlimid has been approved to treat two additional rare blood diseases, myelodysplastic syndromes and mantle cell lymphoma. Another winner in Celgene's lineup is its solid tumor drug Abraxane, which has been approved for advanced breast cancer treatment along with non-small-cell lung cancer and advanced pancreatic cancer.
Celgene's pipeline is loaded with promising winners as well, with myelofibrosis drug Fedratinib and multiple sclerosis treatment Ozanimod up for FDA approval this year. Three additional blood disease drugs including Luspatercept are also in the works along with a cell therapy called Liso-cel, which engineers the body's immune cells to target particular types of cancer. Celgene's work with Bluebird Bio is expected to bring another cell therapy procedure called bb2121, which is anticipated to bolster the biopharma firm's dominance on the multiple myeloma market. 
Amgen (AMGN)
With its ability to flex its financial muscles at will, Amgen (AMGN) has accumulated nearly $30 billion in cash and investments. In the past four years, it has recorded an average annual net profit of roughly $6 billion.
The company has achieved tremendous success in developing groundbreaking technology and edging out its competition courtesy of its innovative treatments like the post-chemo therapy called Neulasta. Its cholesterol drug Repatha and arthritis medication Enbrel are both impressive performers in the market as well.  
Despite its aggressive drive to acquire small biopharma firms, Amgen is actually a pretty safe investment. Throughout the years, the company has made a conscious effort to diversify its portfolio to steer clear of dependence on a single product. 
In fact, no single drug provides more than one-fourth of Amgen's total income. Among its products, only two drugs generate over a tenth of its revenue. This pattern of revenue diversity doesn't stop here either as Amgen's pipeline has nine Phase 3 trials and an additional five Phase 2 trials. 
Illumina (ILMN)
One of the incredible developments in healthcare involves the unlocking of the secrets of the human genome – and Illumina (ILMN) has been widely recognized as the leader in this field. In fact, this company has performed more than 90% of all gene sequencing procedures ever recorded. 
Branded as the "gold standard" for gene sequencing, Illumina's highly accurate technology has turned the company into one of the leaders in the biotech space. Illumina is projected to dominate the industry for a very long time.  
More importantly, Illumina has managed to make these treatments affordable. Using Illumina's technology, the cost of human genome therapy has been remarkably cut from a staggering $100 million back in 2002 to an affordable $1,000 today. 
Despite its potential, Illumina released lower-than-expected revenue guidance for this year. However, its track record indicates that the company has the tendency to underpromise but overdeliver. 
Its revolutionary gene sequencing equipment NovaSeq has made remarkable progress since its availability in 2017 and has yet to reach its peak. Illumina has been on the lookout for high-growth markets currently in their infancy in an effort to become a pioneering force in other fields. 
A good example of this is Illumina's move on noninvasive prenatal testing (NIPT), which has recently gained popularity among patients. The company released an updated and more powerful version of its fetal genome detector system VeriSeq this year. This technology offers the quickest processing time compared to its rivals.
Illumina is also looking to utilize gene sequencing to bolster cancer research efforts and screening through its TruSight Oncology 500, which is a molecular test used to detect lung cancer. Since its release in 2018, the company has been seeking ways to expand TruSight's application to include blood tests capable of detecting the very early stages of several types of cancer.
Another significant growth driver for Illumina is population genomics, with the United States, France, Singapore, England, and other countries already utilizing the company's technology. Consumer genomics also shows a promising fiscal advancement for Illumina. To date, the company has been catering to major providers including Ancestry and 23andMe. Illumina even created its own genealogical spinoff called Helix.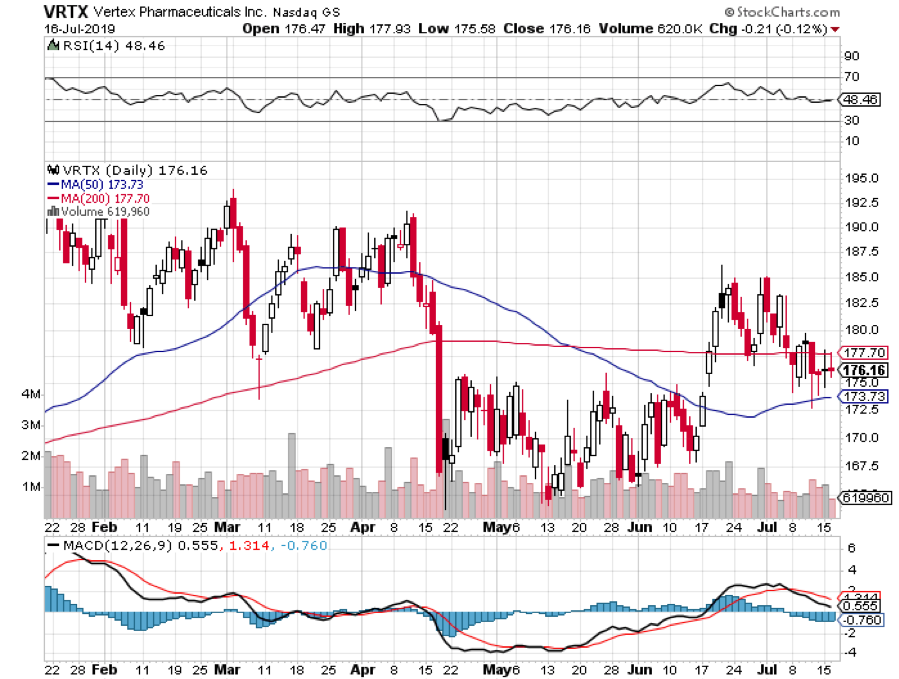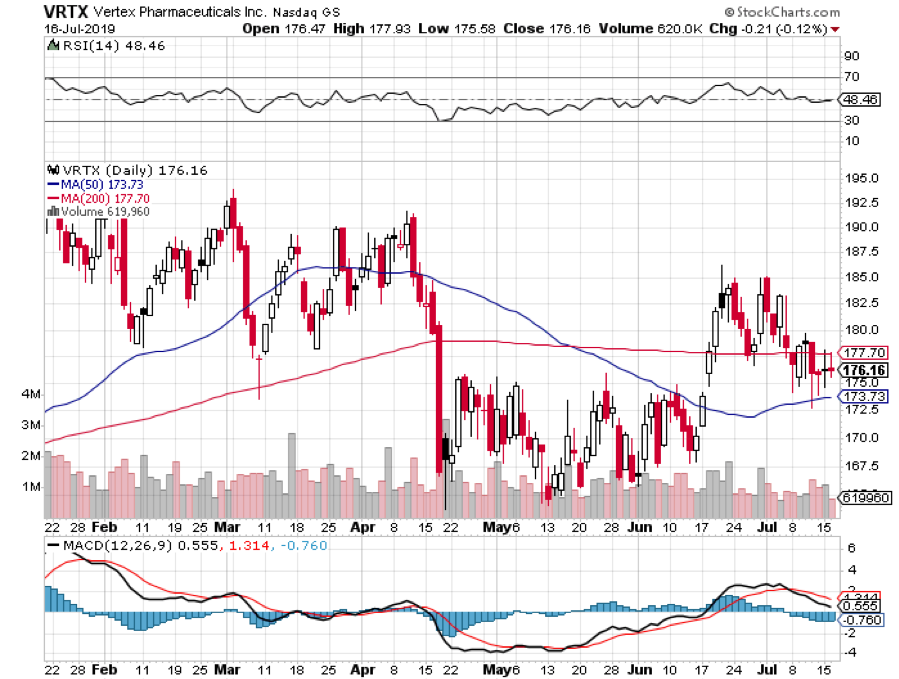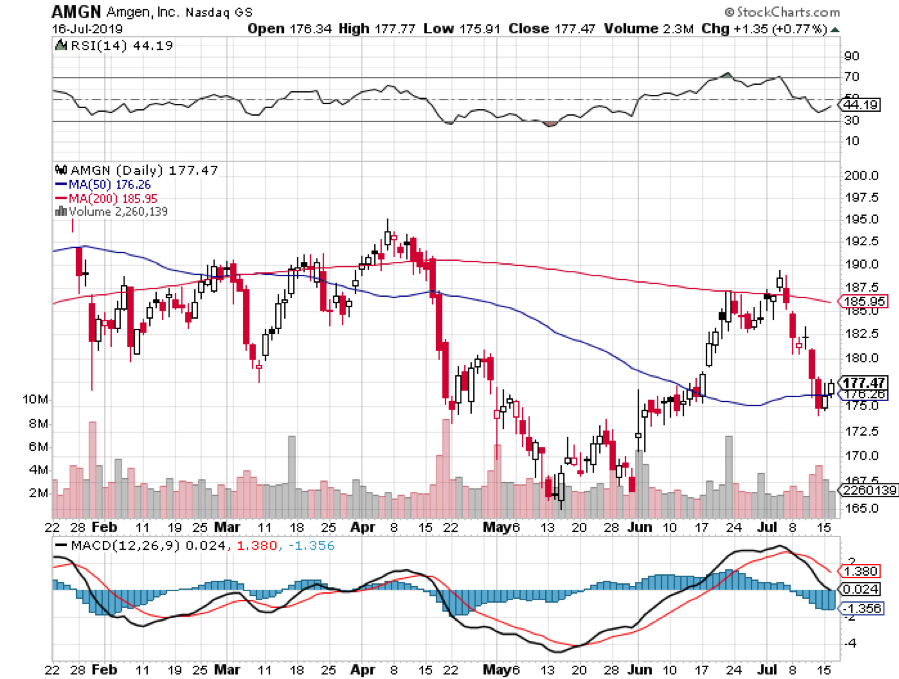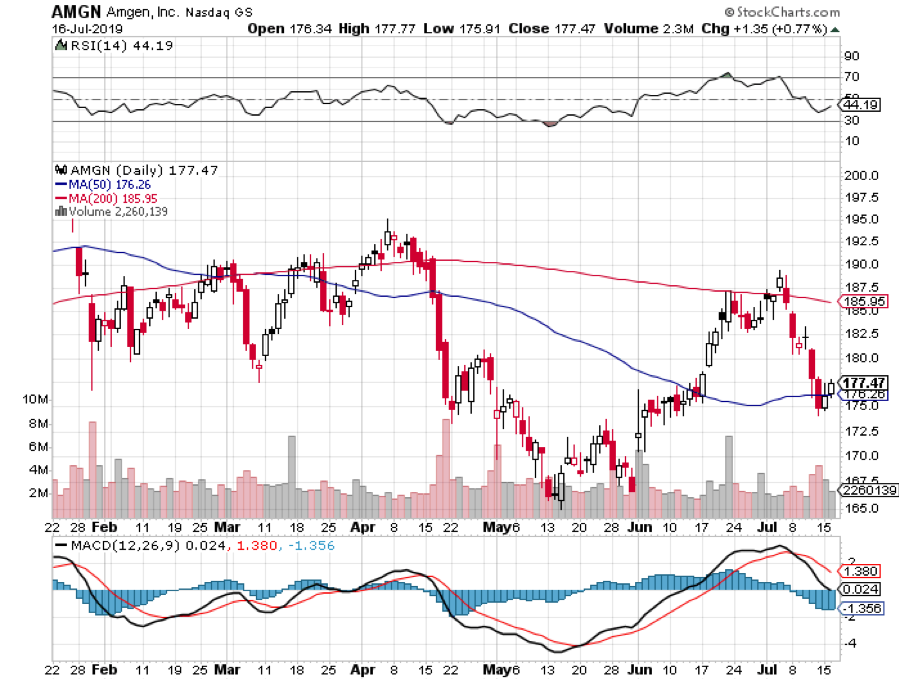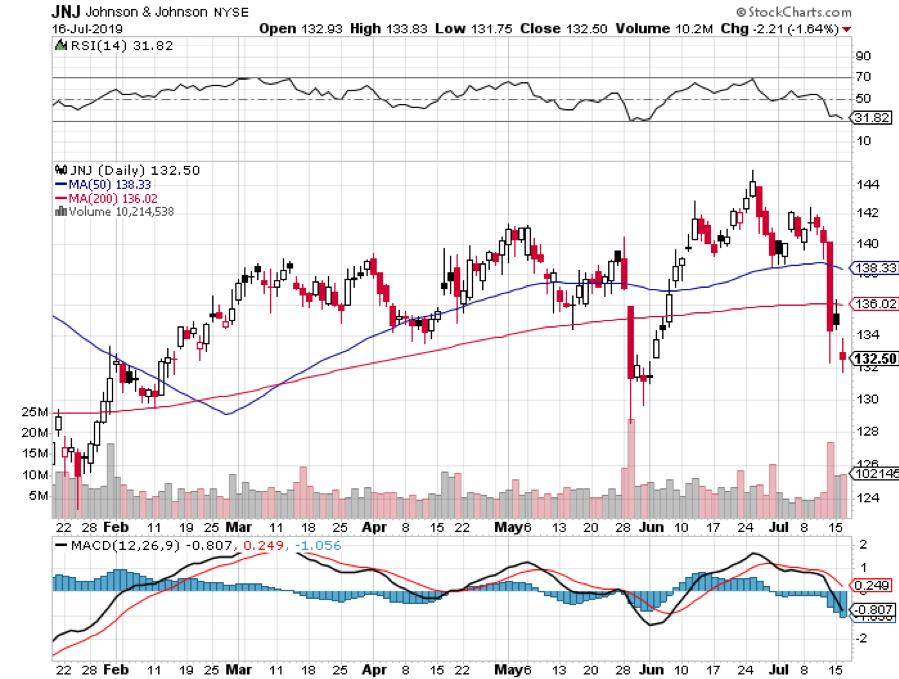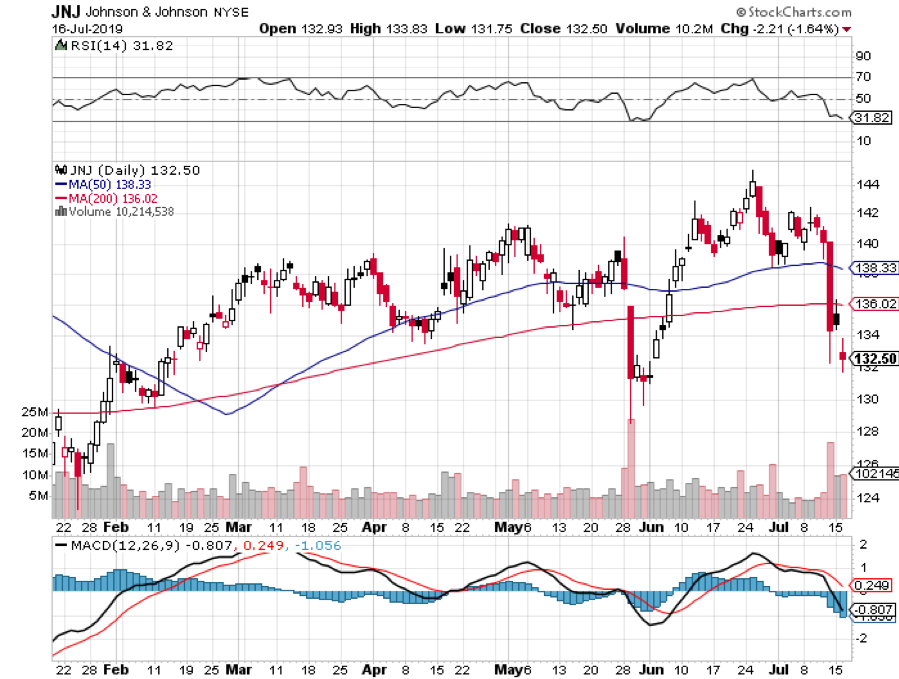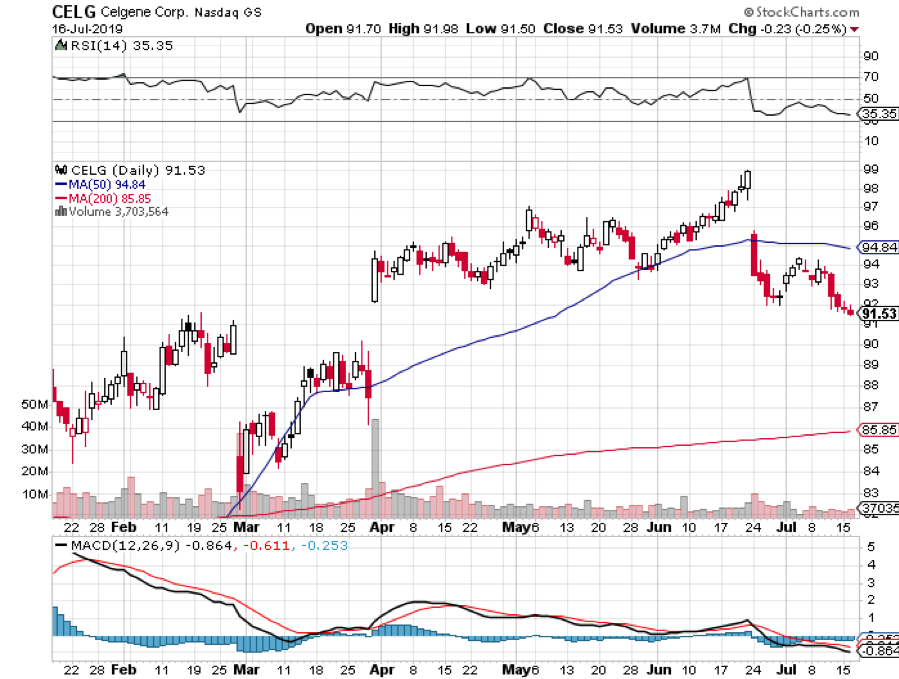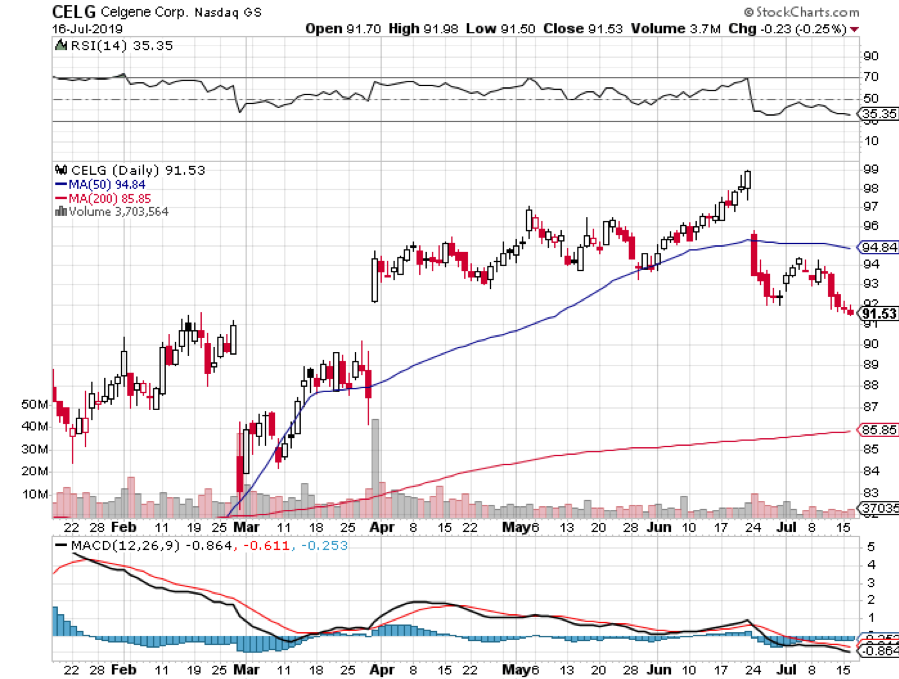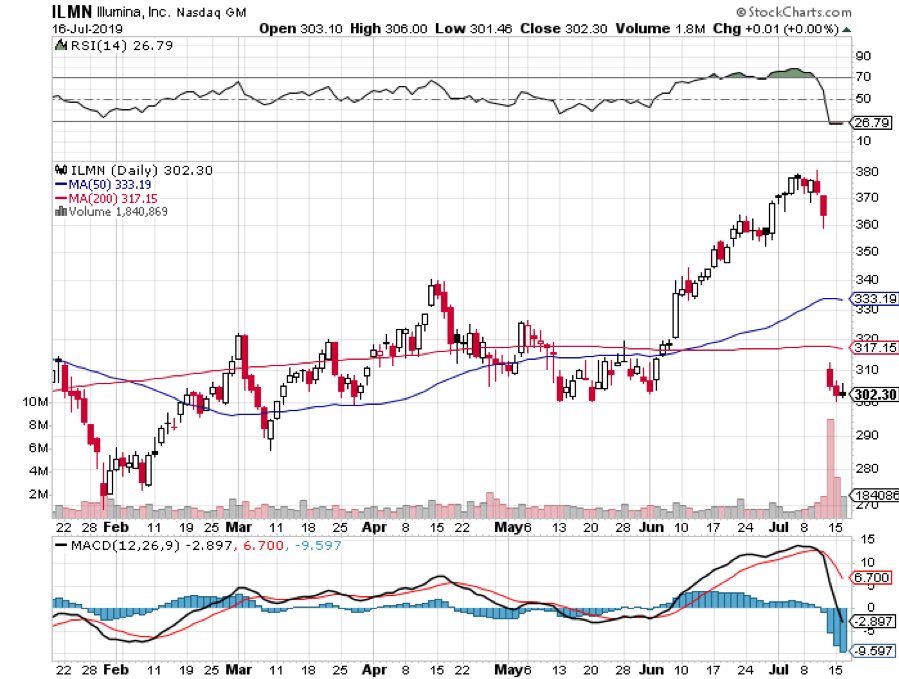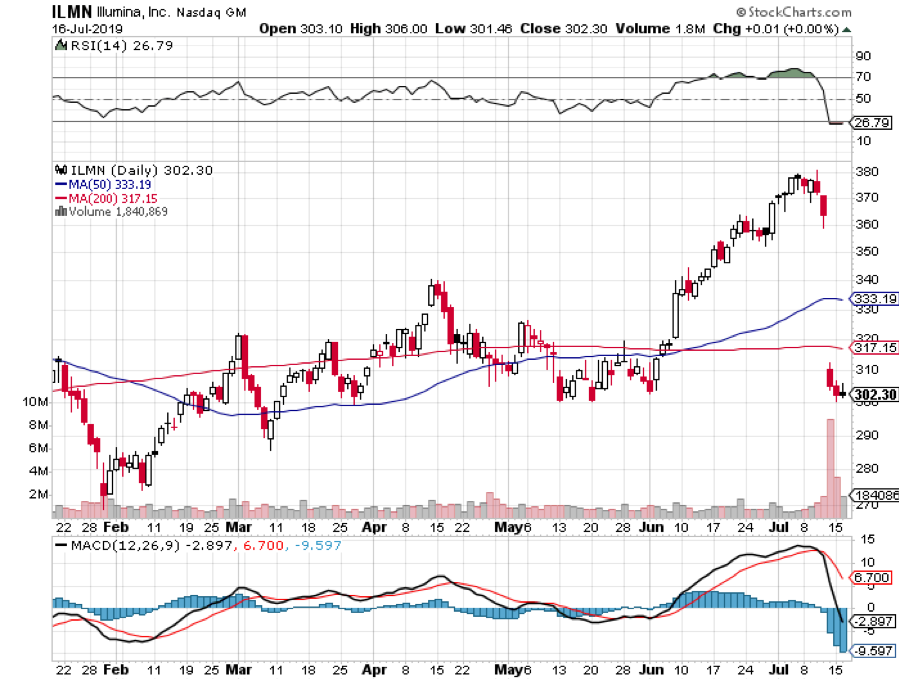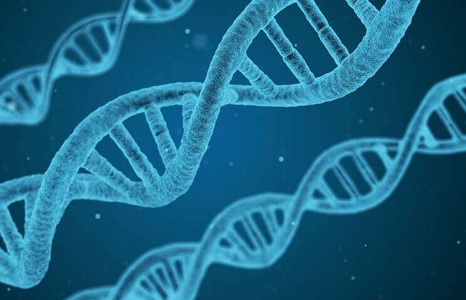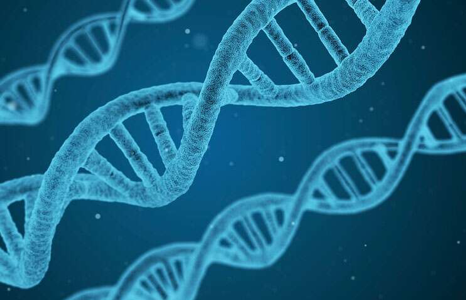 https://madhedgefundtrader.com/wp-content/uploads/2019/05/cropped-mad-hedge-logo-transparent-192x192_f9578834168ba24df3eb53916a12c882.png
0
0
Mad Hedge Fund Trader
https://madhedgefundtrader.com/wp-content/uploads/2019/05/cropped-mad-hedge-logo-transparent-192x192_f9578834168ba24df3eb53916a12c882.png
Mad Hedge Fund Trader
2019-07-17 08:02:54
2019-08-19 16:05:13
Five Biotech Stocks to Buy at the Bottom