With the Dow Average down 2,000 points in four weeks, you are being given a second bite of the apple before the yearend tech-led rally begins.
So, it is with great satisfaction that I am rewriting Arthur Henry's Mad Hedge Technology Letter's list of recommendations.
By the way, if you want subscribe to Arthur's groundbreaking, cutting edge service, please click here at https://hi290.infusionsoft.com/app/orderForms/tl-sub
It's the best read on technology investing in the entire market.
You don't want to catch a falling knife, but at the same time, diligently prepare yourself to buy the best discounts of the year.
The China trade war has triggered a tsunami wave of selling, tearing apart the tech sector with a vicious profit-taking few trading days.
No doubt that asset managers are frantically locking in profits for the rest of the year and protecting ebullient performance from a first quarter to remember.
This week shouldn't deter investors from picking up bargains that were non-existent since December because the bulk of the highest quality tech names churned higher with lurching momentum.
Here are the names of five of the best stocks to slip into your portfolio in no particular order once the madness subsides.

Apple

Steve Job's creation is weathering the gale-fore storm quite well. Apple has been on a tear reconfirming its smooth pivot to a software services-tilted tech company. The timing is perfect as China has enhanced their smartphone technology by leaps and bounds.
Even though China cannot produce the top-notch quality phones that Apple can, they have caught up to the point where local Chinese are reasonably content with its functionality.
That hasn't stopped Apple from vigorously growing revenue in greater China 20% YOY during a feverishly testy political climate that has their supply chain in Beijing's crosshairs.
The pivot is picking up steam and Apple's revenue will morph into a software company with software and services eventually contributing 25% to total revenue.
They aren't just an iPhone company anymore. Apple has led the charge with stock buybacks and will gobble up a total of $150 billion in shares by the end of 2019. Get into this stock while you can as entry points are few and far between.

Amazon (AMZN)

This is the best company in America hands down and commands 5% of total American retail sales or 49% of American e-commerce sales.
It became the second company to eclipse a market capitalization of over $1 trillion. Its Amazon Web Services (AWS) cloud business pioneered the cloud industry and had an almost 10-year head start to craft it into its cash cow. Amazon has branched off into many other businesses since then oozing innovation and is a one-stop wrecking ball.
The newest direction is the smart home where they seek to place every single smart product around the Amazon Echo, the smart speaker sitting nicely inside your house. A smart doorbell was the first step along with recently investing in a prefab house start-up aimed at building smart homes.
Microsoft (MSFT)

The optics in today look utterly different from when Bill Gates was roaming around the corridors in the Redmond, Washington headquarter, and that is a good thing in 2019.
Current CEO Satya Nadella has turned this former legacy company into the 2nd largest cloud competitor to Amazon, and then some.
Microsoft Azure is rapidly catching up to Amazon in the cloud space because of the Amazon-effect working in reverse. Companies don't want to store proprietary data to Amazon's server farm when they could possible destroy them down the road. Microsoft is mainly a software company and gained the trust of many big companies especially retailers.
Microsoft is also on the vanguard of the gaming industry taking advantage of the young generation's fear of outside activity. Xbox-related revenue is up 36% YOY, and its gaming division is a $10.3 billion per year business.
Microsoft Azure grew 87% YOY last quarter. The previous quarter saw Azure rocket by 98%. Shares are cheaper than Amazon and almost as potent.

Square (SQ)

CEO Jack Dorsey is doing everything right at this fin-tech company blazing a trail right to the doorsteps of the traditional banks.
The various businesses they have on offer makes me think of Amazon's portfolio because of the supreme diversity. The Cash App is a peer-to-peer money transfer program that cohabits with a bitcoin-investing function on the same smartphone app.
Square has targeted the smaller businesses first and is a godsend for these entrepreneurs who lack immense capital to create a financial and payment infrastructure. Not only do they provide the physical payment systems for restaurant chains, they also offer payroll services and other small loans.
The pipeline of innovation is strong with upper management mentioning they are considering stock trading products and other bank-like products. Wall Street bigwigs must be shaking in their boots.
The recently departed CFO Sarah Friar triggered a 10% collapse in share price on top of the market meltdown. The weakness will certainly be temporary, especially if they keep doubling their revenue every two years like they have been doing.

Roku (ROKU)
Benefitting from the broad-based migration from cable TV to online streaming and cord-cutting, Roku is perfectly placed to delectably harvest the spoils.
This uber-growth company offers an over-the-top (OTT) streaming platform along with the necessary hardware and picks up revenue by selling digital ads.
Founder and CEO Anthony Woods owns 21 million shares of his brainchild and insistently notes that he has no interest in selling his company to a Netflix or Apple.
Roku's active accounts mushroomed 46% to 22 million in the second quarter. Viewers are reaffirming the obsession with on-demand online streaming content with hours streamed on the platform increasing 58% to 5.5 billion.
The Roku platform can be bought for just $30 and is easy to set up. Roku enjoys the lead in the over-the-top (OTT) streaming device industry controlling 37% of the market share leading Amazon's Fire Stick at 28%.
The runway is long as (OTT) boxes nestle cozily in only 40% of American homes with broadband, up from a paltry 6% in 2010.
They are consistently absent from the backbiting and jawboning the FANGs consistently find themselves in partly because they do not create original content and they are not an offshoot from a larger parent tech firm.
This growth stock experiences the same type of volatility as Square.
Be patient and wait for 5-7% drops to pick up some shares.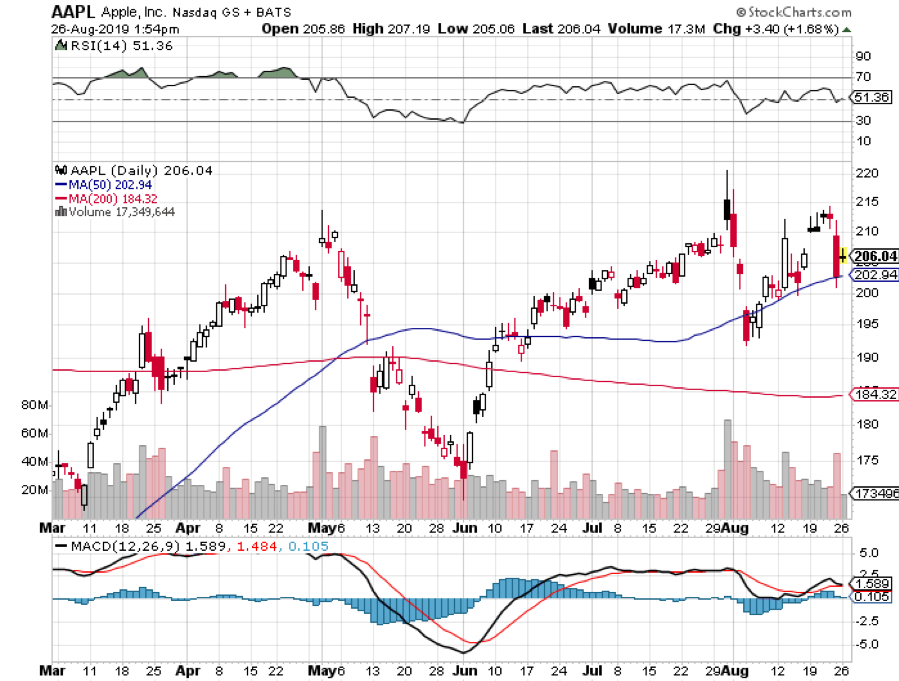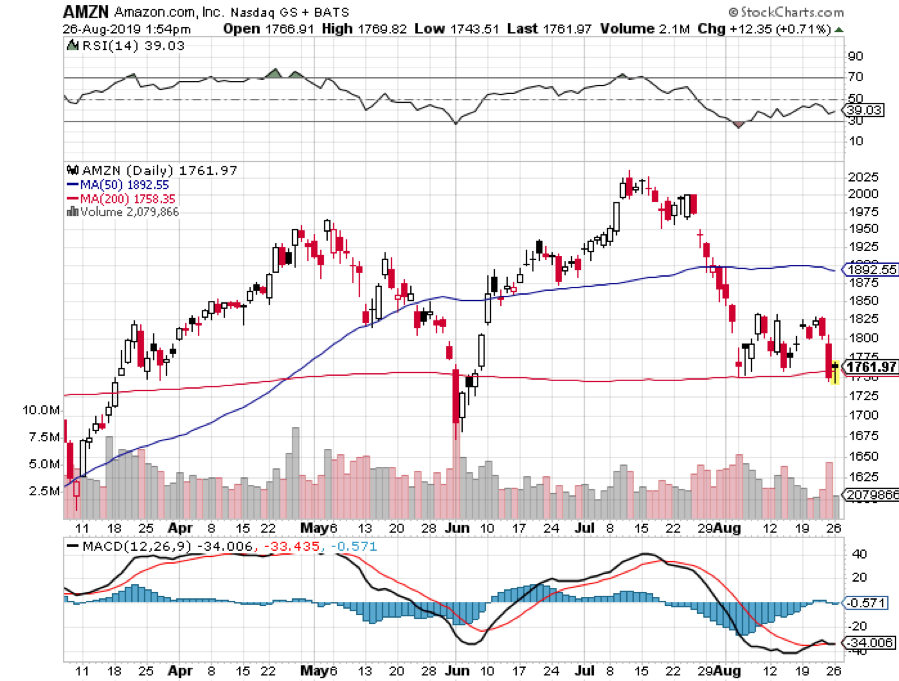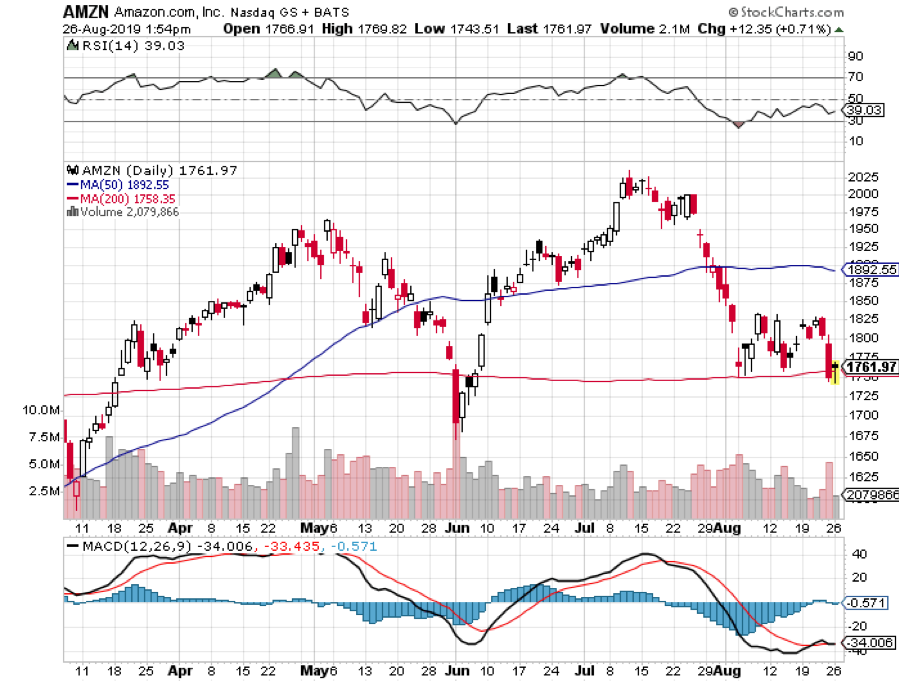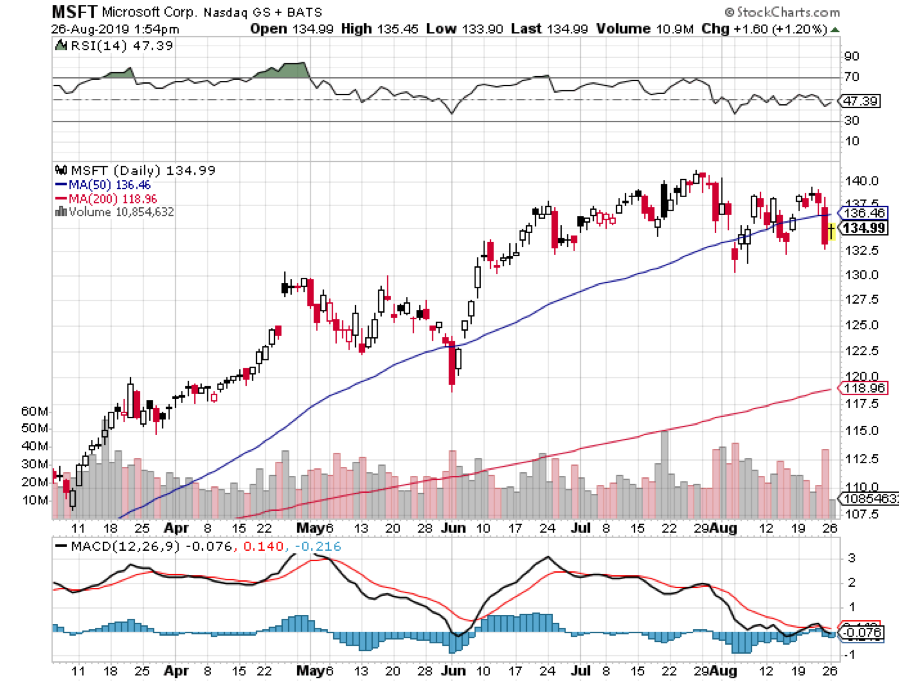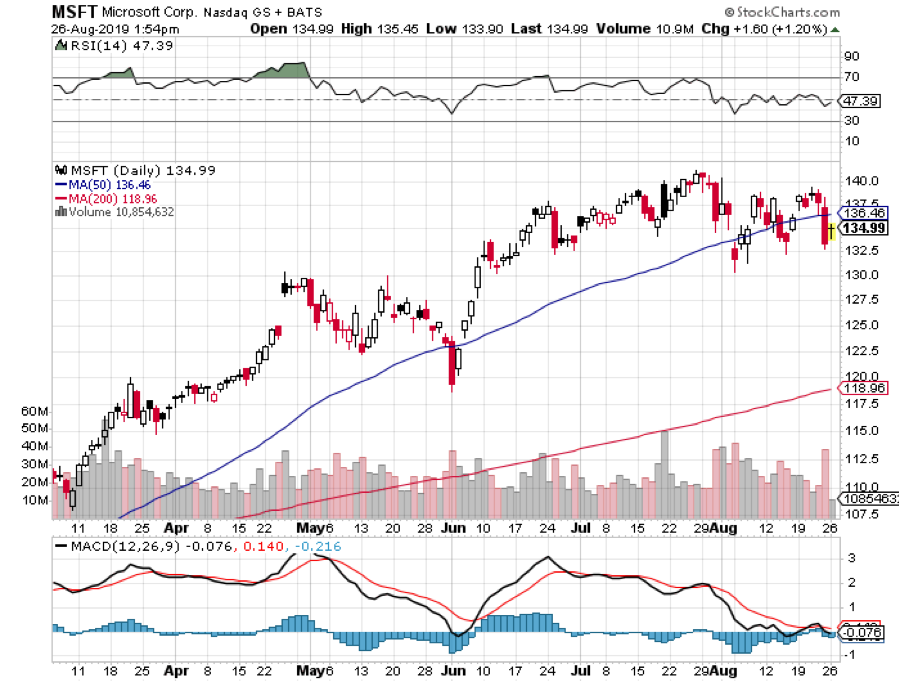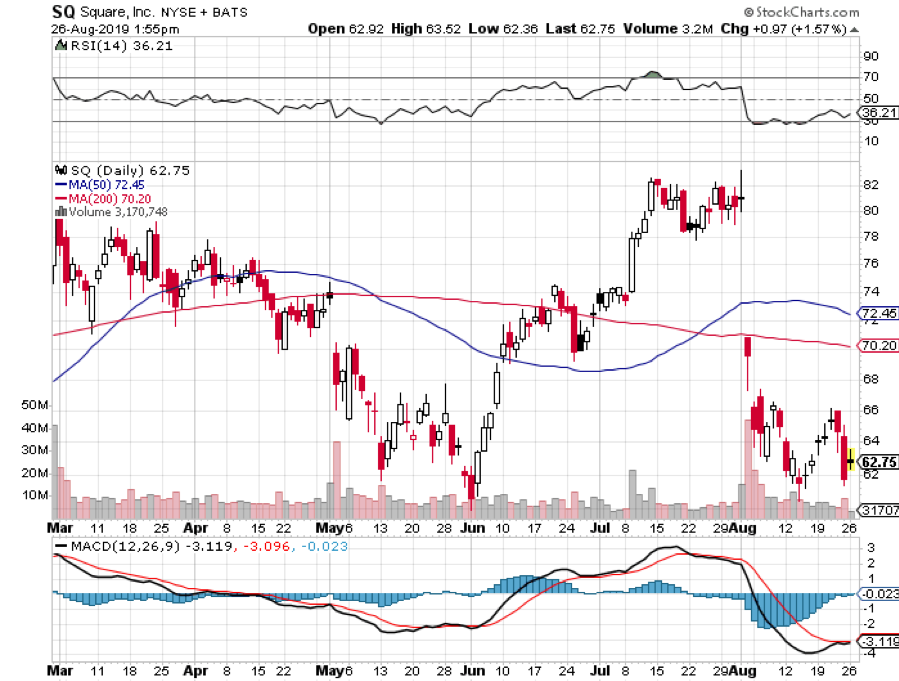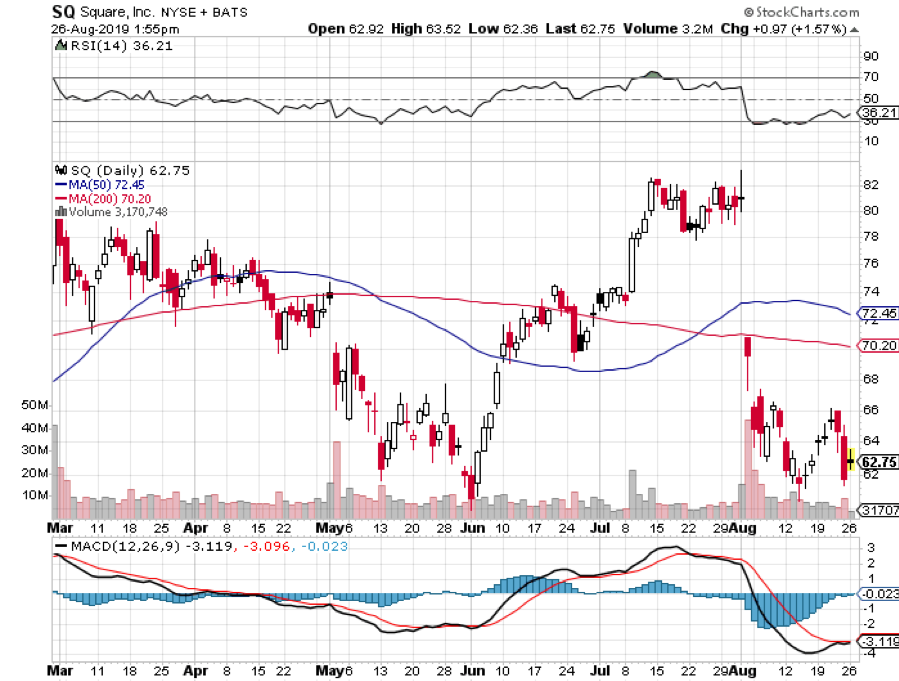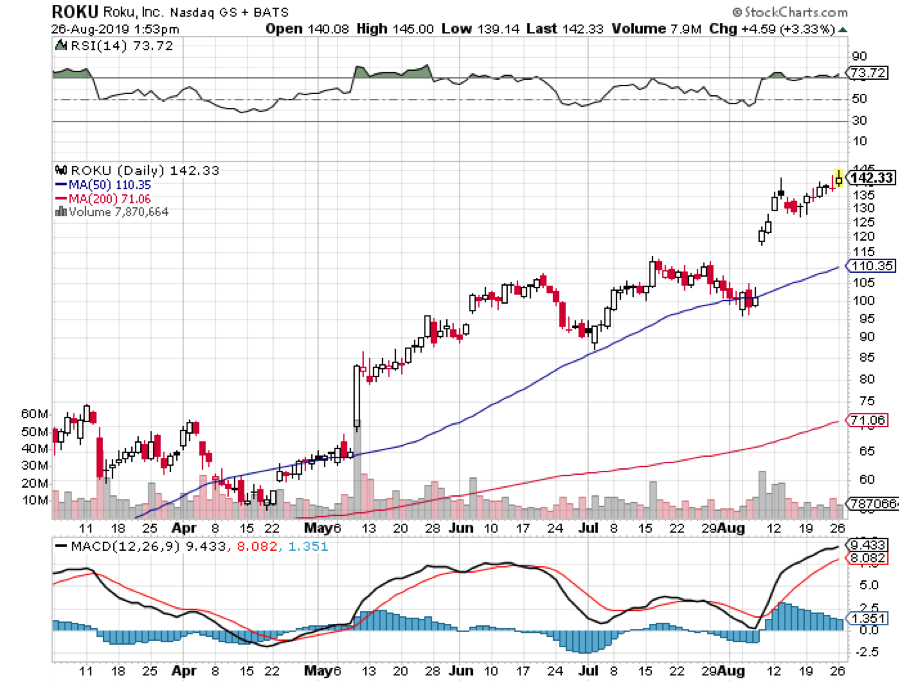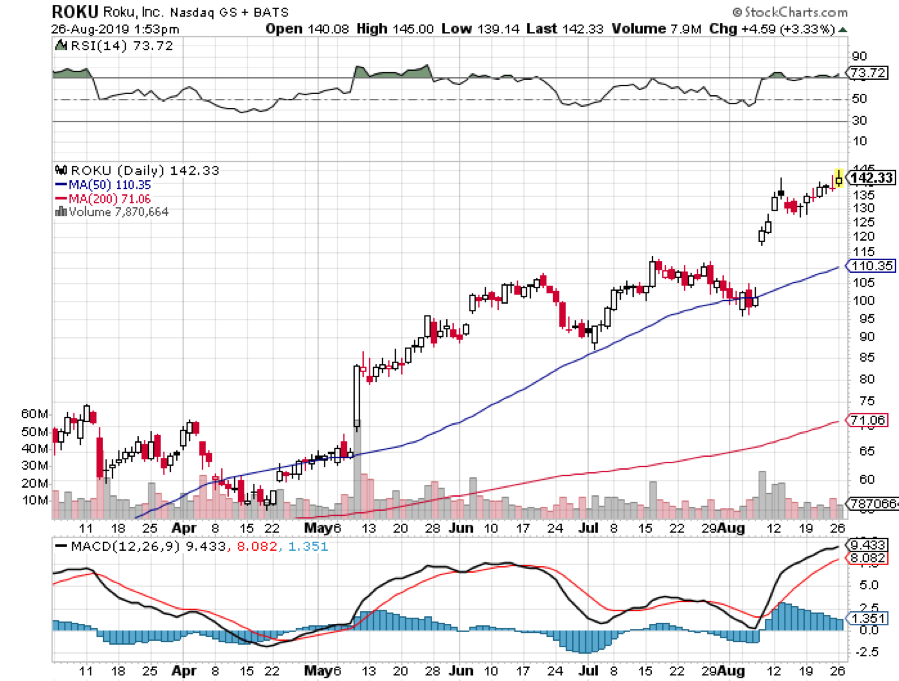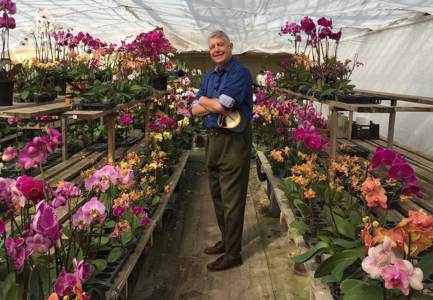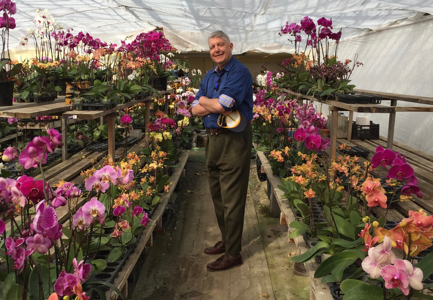 You Have to Know Which Flowers to Pick
https://www.madhedgefundtrader.com/wp-content/uploads/2019/03/john-thomas-flowers.png
300
433
Mad Hedge Fund Trader
https://madhedgefundtrader.com/wp-content/uploads/2019/05/cropped-mad-hedge-logo-transparent-192x192_f9578834168ba24df3eb53916a12c882.png
Mad Hedge Fund Trader
2019-08-27 01:04:57
2019-10-14 09:42:20
Five Stocks to Buy at the Market Bottom