Come join me for lunch at the Mad Hedge Fund Trader?s Global Strategy Update, which I will be conducting in Honolulu, Hawaii on Friday, April 3, 2015. An excellent meal will be followed by a wide-ranging discussion and an extended question and answer period.
I?ll be giving you my up to date view on stocks, bonds, currencies, commodities, precious metals and real estate. And to keep you in suspense, I?ll be throwing a few surprises out there too. Tickets are available for $208.
I?ll be arriving at 11:30 and leaving late in case anyone wants to have a one on one discussion, or just sit around and chew the fat about the financial markets.
The lunch will be held at the premier hotel on Waikiki Beach, Honolulu on the island of Oahu. The precise location will be emailed with your purchase confirmation.
As I am unlikely to make it down to Australia and New Zealand this winter, I urge my many followers there who are chock a block with frequent flier points to make the trip up to the balmy Hawaiian Islands to attend the lunch. So should readers in Alaska, British Columbia, Washington state, and Oregon. There are plenty of other things to do there besides listening to the dulcet tones of John Thomas speak.
You can?t lose by renting a car and spending a day driving around the island to experience the lush, fragrant jungle and gigantic crashing waves at Waimea Bay. Pineapple plantations offer an enticing lunch stop.
A visit to the USS Missouri at Pearl Harbor, the site of Japan?s surrender ending WWII, is a must see for history buffs. You can still see the dent in the hull from a crashing Kamikaze plane.
I always try to squeeze in a workout by climbing to the top of Diamond Peak. The surfing instructors at Waikiki Beach are always ready to tune up your skills. A trip to the Polynesian Cultural Center will set you up with dancing natives in grass skirts and a pig roasted on a spit.
While in America?s 50th state, I?ll be renewing my interisland flying skills, renting a plane to fly to Maui, Kauai, and the Big Island. Flying there is so dangerous that the state requires mainland pilots to obtain a special amendment to their licenses, which I have had for the last 40 years.
Among the many challenges there are erupting volcanoes, unbelievable wind shear, sudden tropical thunderstorms and enormous waves that threaten to hit your plane on takeoff and bend your propellers forward. If you crash on Mt. Haleakala, the Park Service will charge you (or your estate) for carting down the wreckage.
And the slightest miscalculation in fuel consumption will find you drifting back to Australia in a life raft, Unbroken style. Don?t worry, they closed the leper colony on Molokai a few years ago.
It?s all worth it just to see the torrential waterfalls cascading off the southern cliffs of Molokai, to catch a pod of migrating humpback whales, or witness one of those amazing tropical sunsets.
I look forward to meeting you, and thank you for supporting my research. To purchase tickets for the luncheons, please go to my online store.
?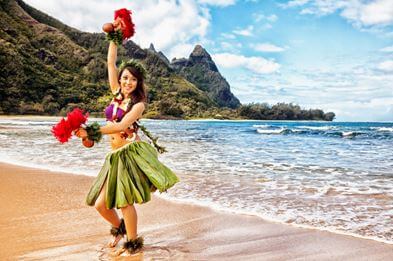 https://www.madhedgefundtrader.com/wp-content/uploads/2015/02/Hula-Dancer.jpg
261
393
Mad Hedge Fund Trader
https://madhedgefundtrader.com/wp-content/uploads/2019/05/cropped-mad-hedge-logo-transparent-192x192_f9578834168ba24df3eb53916a12c882.png
Mad Hedge Fund Trader
2015-03-30 09:58:00
2015-03-30 09:58:00
Last Chance to Attend Friday April 3 Honolulu, Hawaii Global Strategy Luncheon