Poke your hand into a hornet's nest and you can count on an extreme reaction, a quite painful one.
As California is the growth engine for the entire US economy, accounting for 20% of US GDP, it is no surprise that it has become the primary target of Chinese retaliation in the new trade war.
The Golden State exported $28.5 billion worth of products to China in 2017, primarily electronic goods, with a host of agricultural products a close second.
In the most devious way possible, the Middle Kingdom targeted Trump supporters in the most liberal state in the country with laser-like focus. California exports 46% of its pistachios to China, followed by 35% of its exported plums, 20% of exported oranges, 12% of its almonds.
By comparison, California imported gargantuan $160.5 billion worth of goods from China last year, mostly electronics, clothing, toys, and other low-end consumer goods.
Some $16 billion of this was recycled back into the state via investment in real estate and technology companies.
Anecdotal evidence shows that figure could be dwarfed by the purchase of California homes by Chinese individuals looking for a safe place to hide their savings. Local brokers report that up to one-third of recent purchases have been by Chinese nations paying all cash.
The Chinese tried to spend more. Their money is thought to be behind Broadcom's (AVGO) $105 billion bid for QUALCOMM (QCOM), which was turned down for national security reasons.
The next big chapter in the trade war will be over the theft of intellectual property, and that one will be ALL about the Golden State.
Also at risk is virtually Apple's (AAPL) entire manufacturing base in China where more than one million workers at Foxconn assemble iPhones, Macs, iPads, and iPods. It took Apple 20 years to build this facility. It will take 20 more years to move it.
The Cupertino giant could get squeezed from both sides. The Chinese could interfere with its production facilities, or its phones could get slapped with an American import duty.
By comparison, in 2017 the US imported a total of $505.6 billion in goods from China and exported $130.4 billion. Against this imbalance, the US runs the largest surplus in services.
The last Chinese escalation will involve a 25% tariff on American pork and recycled aluminum. Who is the largest pork producer in the US? Iowa, with $4.2 billion worth, the location of an early presidential election primary.
Beyond that, Beijing has darkly hinted that is will continue to boycott new US Treasury bond auctions, as it has done for the past six months, or unload some of its massive $1.6 trillion in bond holdings.
Given the price action in the bond market today, with the United States Treasury Bond Fund (TLT) at a two-year high, I would say that the market doesn't believe that for two seconds. The Chinese won't cut off their nose to spite their face.
The administration is discovering to its great surprise that its base is overwhelming against a trade war. And as business slows down, it will become evident in the numbers as well.
The US was the big beneficiary of the global trading system. Why change the rules of a game we are winning?
Still, national pride dies hard.
How soon will the trade war end? Does China want to help Donald Trump get elected in 2020, or his opponent?
It looks like it is going to be a long slog.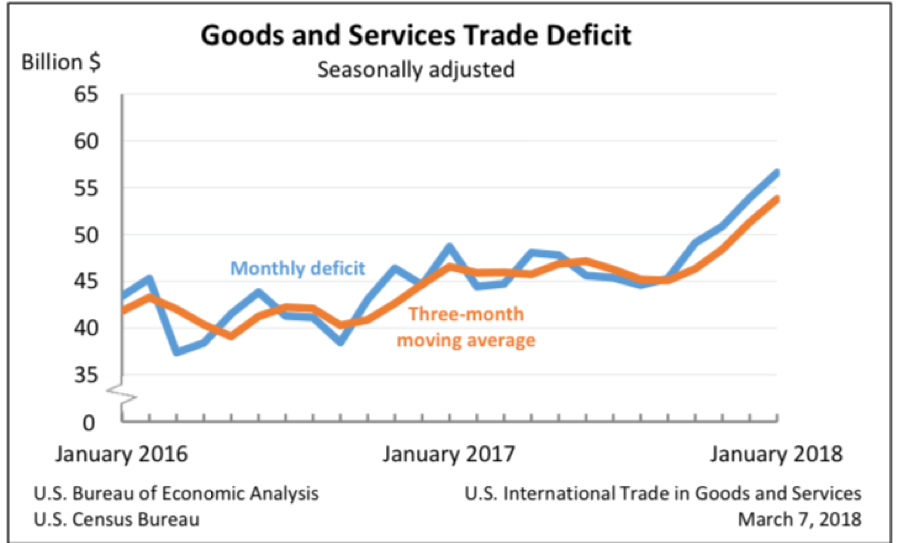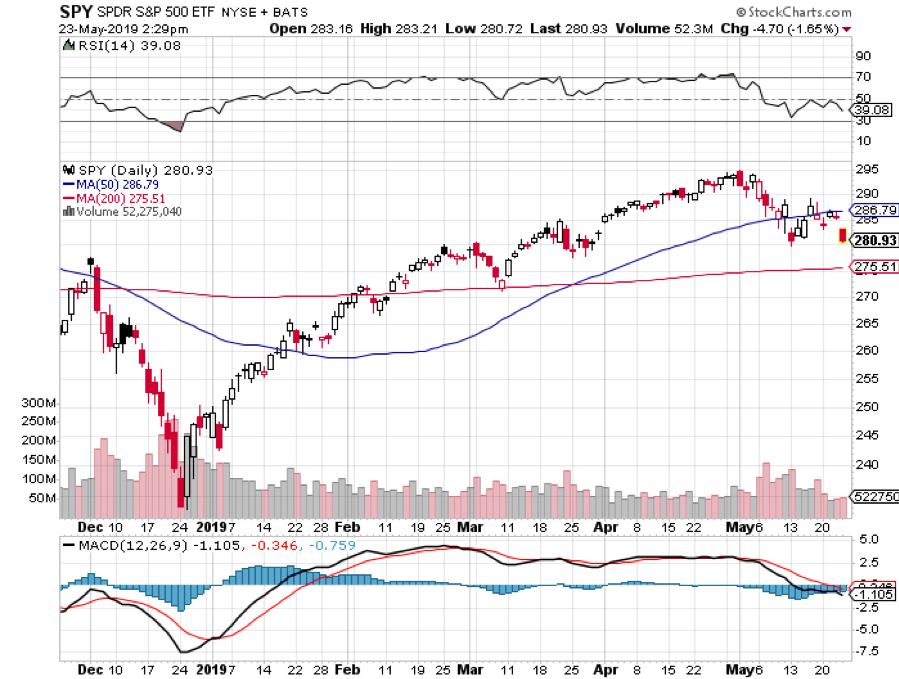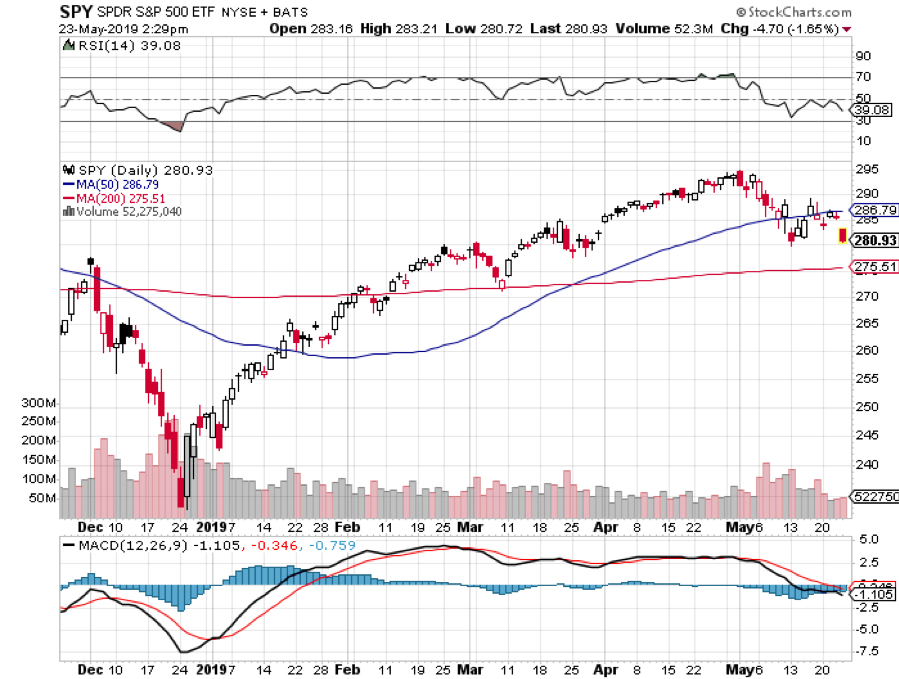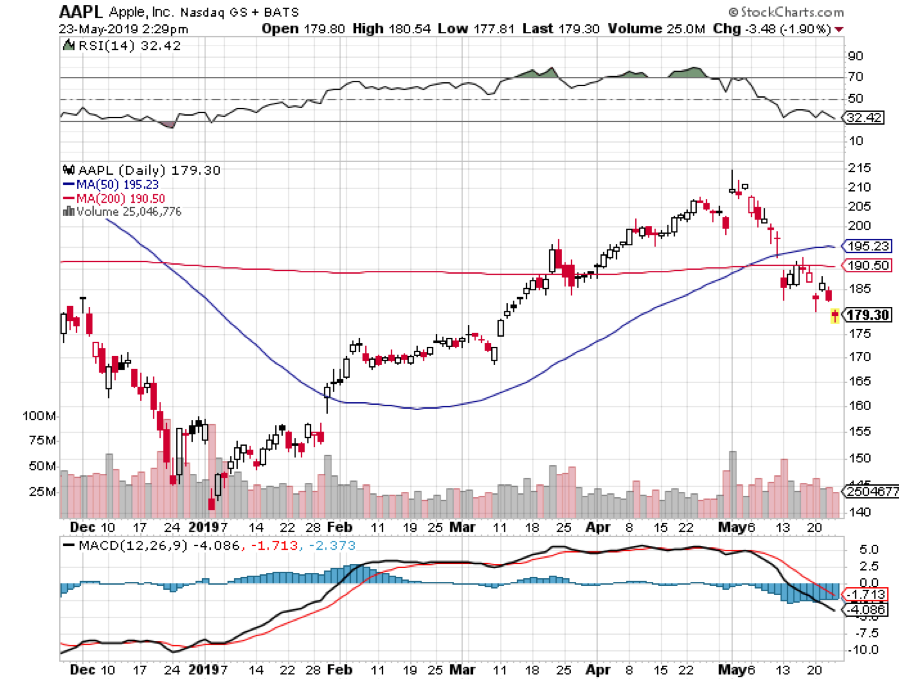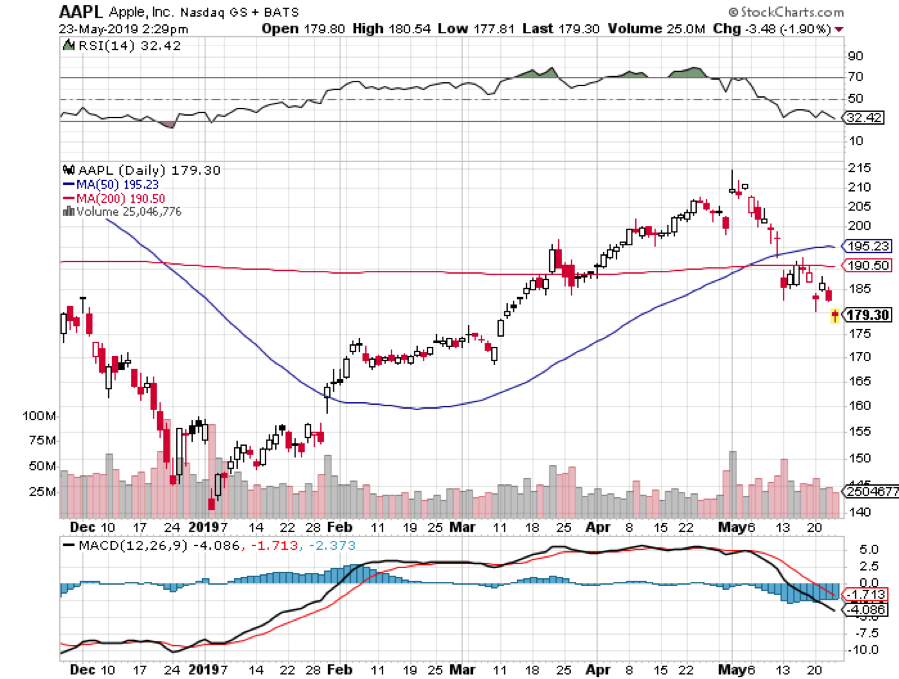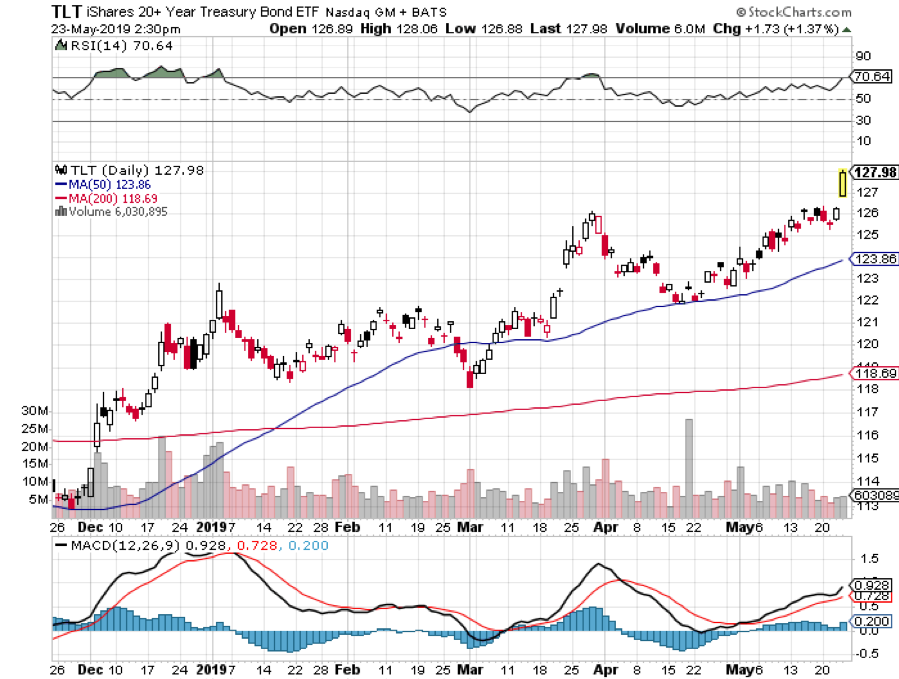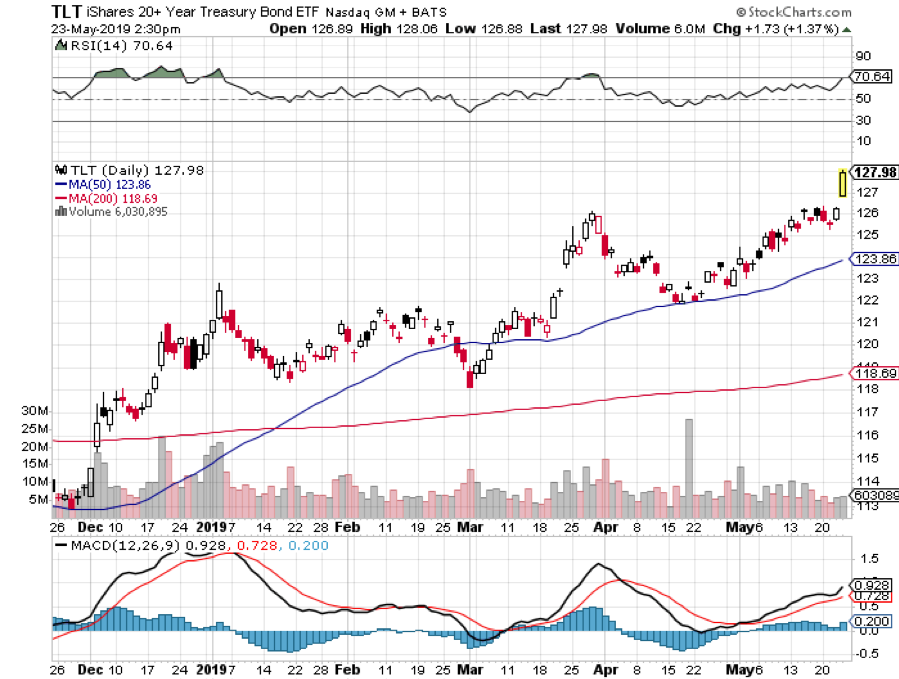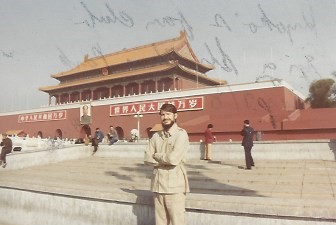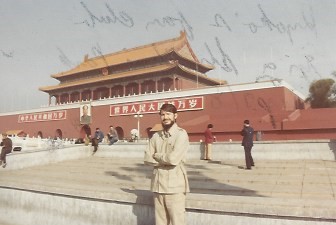 https://www.madhedgefundtrader.com/wp-content/uploads/2019/01/trade-deficit.png
543
897
Mad Hedge Fund Trader
https://madhedgefundtrader.com/wp-content/uploads/2019/05/cropped-mad-hedge-logo-transparent-192x192_f9578834168ba24df3eb53916a12c882.png
Mad Hedge Fund Trader
2019-05-24 01:02:00
2019-07-09 03:42:35
From the Front Line of the Trade War