Multinationals, Global development economists, and armchair military strategists are all watching with great interest China's plans to build a Grand Nicaragua Canal.
The government in Managua inked a deal with a Hong Kong-based consortium in 2013 led by telecommunications magnate Wang Jing and broke ground on a minor access road on December 22. But that is a very long way from the mega project getting built.
The project is nothing if not ambitious. The 172-mile canal will connect the town of Brito on the Pacific coast with Punta Gorda on the Caribbean traversing Lake Nicaragua for 65 miles and crossing a minor mountain range.
The new passage has many merits. Much wider and deeper than the Panama Canal, it will be able to accommodate the new ultra "Triple E" super container ships now under construction in China and South Korea.
These behemoths, which are as large as the Empire State Building flipped on its side, carry a staggering 18,000 containers and are nearly four times larger than the standard "Panamax" ship, which can only hold 5,000 containers.
The Nicaraguan route would knock days off the 18-day trip from Los Angeles to New York, substantially dropping shipping costs, and stimulating international trade.
More important, it would give direct access from China to the US Gulf ports, enabling them to bypass troublesome strike-prone ports on the US West Coast. A prolonged strike brought traffic there to a virtual standstill in early 2015.
The aging Panama Canal, now over 100 years old, its infrastructure is getting rather long in the tooth, dating back to the era of Teddy Roosevelt, and still won't be able to handle the new Triple Es.
Prices to transit Panama have also been rising and is now a major income earner for the country. Further expansion is mooted, if the China traffic can justify it.
The project is certainly being welcomed in Nicaragua, the second poorest country in the western hemisphere, just above destitute Haiti, and not far behind impoverished Cuba. Some 15% of the population earns less than $1.25 a day, and many don't even own shoes.
The infrastructure of every description is sorely lacking, with paved roads scarce and cities subject to power brownouts or outright failure. A functioning cellular network is but a distant dream in most of the country.
The project is expected to cost $50 billion, but overruns could take the final price tag much higher. This compares to Nicaragua's miniscule $11 billion GDP. The 2020 completion deadline is therefore considered fanciful. The project will create 50,000 jobs during the five years the canal is under construction.
The final boost to economic growth could produce as many as 200,000 jobs in a country with a population of 6 million and beset with chronic unemployment. If the project goes ahead, it will spark an unprecedented economic boom.
This isn't the first time that a canal across Nicaragua has been contemplated. German and French companies drew up plans during the 19th century but fell victim to malaria, yellow fever, dysentery, and bankruptcy.
Roosevelt considered the country for his canal but passed over worries about erupting volcanoes, which Nicaragua prominently displayed on its postage stamps. In the end, smaller and weaker Panama was easier to take over by force via an imagined coup d' etat.
The Grand Nicaragua Canal is not without its own challenges. Actual plans are somewhat murky, and the organizing Chinese group is clouded in secrecy.
Only $200 million has actually been raised from private investors. Transparency has been completely lacking. The prime organizer, a Chinese telecommunications tycoon, has no prior experience with a project of this size.
Some 100,000 peasants will have to be displaced whose legal title to the land they occupy is tenuous at best. Demonstrations against the Sandinista government of Daniel Ortega in the capital, Managua, have become commonplace. Workers have even refused to transport machinery to the project.
More than 1 million acres of virgin jungle and wetlands will have to be destroyed to make way for the canal, appalling environmentalists. Nicaragua is much more prone to hurricanes than Panama. Indeed, in 1998, Hurricane Mitch flattened the country and killed 3,800.
Having Chinese ships, notorious for dumping sewage and waste oil in foreign ports, crossing Nicaragua's principal source of drinking water is adding further concerns.
US railroads will also be impacted by the canal which have prospered mightily by picking up Chinese imports on the west coast and moving them inland. American transportation infrastructure will have to convert from a predominantly East-West axis to more of a North-South one.
That is a big deal.
But Union Pacific's CEO John Koraleski isn't worried, citing this as the source of only 1% of their revenues. They, too, would be happy to be rid of the pesky unions there. For more depth here, please click "Will the Oil Bust Kill the Railroads".
Chinese construction of the canal has piqued the interest of military observers around the world. It would give the Middle Kingdom's naval vessels direct and rapid access to the Atlantic Ocean for the first time in history.
China has already refurbished a used Russian aircraft carrier, and work is underway on a second carrier it purchased from France. Could the Grand Nicaragua Canal ultimately pose a military threat to the US east coast?
It doesn't help that relations between Washington and Managua have never been cordial. In fact, Ronald Reagan financed right-wing death squads there for nearly a decade against none other than president Ortega himself (remember Iran-Contra?).
I have watched many of these gigantic projects take shape over the years. The 31-mile underwater Eurotunnel connecting England and France wiped out all of its original investors, and the initial cost doubled to $15 billion before it was done.
I covered France for Morgan Stanley in those days, and my institutional clients used to wear me out with a torrent of complaints about how much money they lost on the channel tunnel. But then, the French will complain about anything.
Still, it is a nice ride today, but it took 20 years to complete. And that was with an entire continent behind it with unlimited budgets.
Like the California bullet train, these megaprojects look great on paper and attract many avid followers, but are very difficult to pull off.
I'll believe it when I see it.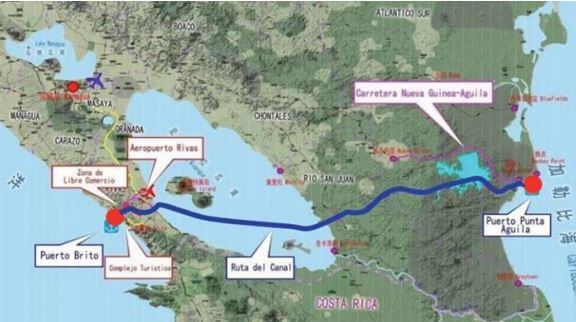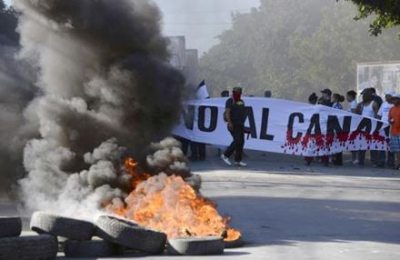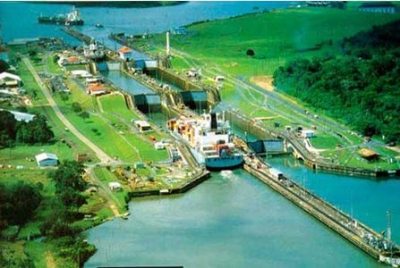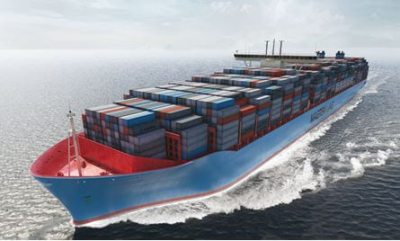 A New "Triple E"
https://www.madhedgefundtrader.com/wp-content/uploads/2015/02/Artists-Rendition-of-Nicaragua-Canal-e1423603850523.jpg
268
400
Arthur Henry
https://madhedgefundtrader.com/wp-content/uploads/2019/05/cropped-mad-hedge-logo-transparent-192x192_f9578834168ba24df3eb53916a12c882.png
Arthur Henry
2019-03-20 01:07:50
2019-07-09 04:00:45
Who the Grand Nicaragua Canal Has Worried