Mad Day Trader, Jim Parker, thinks that the next three to six months will be a tough time for the financial markets. They won?t crash, but won?t break out to new highs either.
Instead, they will stay confined to technically driven, narrow, low volume ranges that will cause traders to tear their hair out. It will be an environment where it will be tough for anyone to make money. The long only crowd will be particularly challenged. Better to take your summer vacation early this year, and make it a long one.
Jim uses a dozen proprietary short-term technical and momentum indicators to generate buy and sell signals, which he has developed over 40 years of trading in the Chicago futures markets. Last year Jim?s Trade Alerts generated returns for followers well into triple digits. He absolutely nailed the performance of every asset class this year in his Q1 Medium Term Outlook (click here for the link at http://madhedgefundradio.com/january-2-2014-mdt-medium-term-outlook-1st-qtr-2014/ . Ignore him at your peril.
Parker has been using NASDAQ (QQQ) as his lead contract for 2014. When it rolled over two weeks ago, it broke momentum across asset classes. Look no further than the biotech area, formerly the hottest in the market. It?s dramatic, sudden reversal, along with the losses seen in other speculative names, like Tesla (TSLA), Netflix (NFLX), and Herbalife (HLF), indicate that the easy money is gone.
The big confirming move for this cautious stance has been in the Treasury bond market (TLT). Its failure to break down has amazed many strategists. Instead of the ten-year bond yield exploding to a 3.05% yield as expected, it ran all the way down to 2.58%. This was the tell that the bull markets days were numbered. Bond prices are now threatening to break to new highs, taking yields to 2.50% or lower.
The other clue to the behavior of this years markets has been the Japanese yen. While the yen was plunging, stocks and other risk assets soared. That came to an abrupt halt on the last trading day of 2013. Notice that since then, the major stock indexes have not been able to hold on to any gains whatsoever.
This is because traders borrow, and then sell the Japanese currency, to fund any new positions. A flat lining yen means that risk taking has ceased, and that?s exactly what we have seen so far in 2014.
It won?t always be this bad. A long period digesting the meteoric gains of the past two and five years could be followed by a bang up fourth quarter, much like we saw in 2013. The key to success will be not to lose all your money before then.
Here is Jim?s Q2 forecast for each major asset class:
Stocks ? The leadership of NASDAQ is dead and buried for now. Don?t go back in until it closes above 3,745 and holds it. The same is true for the S&P 500 (SPX), which must surpass 1,880 to buy.
Bonds ? It?s alright to hold them here (TLT). If we break the years high at $109.60, it could race up to $114. At that point get out, as risk will be high.
Foreign Currencies – $139.50 has got to be the top in the Euro (FXE). As long as the yen (FXY) is comatose, he doesn?t want to touch it. You want to buy the Australia dollar (FXA) on a break above $91.50. Until then, it will remain trapped in an $88.50-$91.50 range.
Commodities ? The fireworks are over for now for oil. We need some digestion of the $15 move from $92 before we can revisit the upside. Hands off, until we break above $101.50. Copper (CU) is at the bottom of an extended range. You would be nuts to go short here, unless of course, we slice through $2.95.
Precious Metals ? Gold (GLD), (GDX) is toast. To see the sell off accelerate when geopolitical risk remains high has to be especially disheartening for the bulls. A retest of the $1,265 low, then $1,180 is in the cards. Unless you went short the barbarous relic the day it peaked last week, avoid.
Agricultural ? Jim called the bottom on this one (DBA), (CORN) at the New Year. Since then, the ags have raced to an intermediate high. The Crimea crisis gave it an added boost. His long side targets for soybeans (SOYB) have all been hit.? Nothing to do here, unless the weather suddenly turns bad.
While the Diary of a Mad Hedge Fund Trader and Global Trading Dispatch focus on investment over a one week to six-month time frame, Mad Day Trader will exploit moneymaking opportunities over a ten minute to three-day window. It is ideally suited for day traders, but can also be used by long-term investors to improve market timing for entry and exit points. During normal trading conditions, you should receive two to five market updates and Trade Alerts a day.
As with our existing service, you will receive ticker symbols, entry and exit points, targets, stop losses, and regular real time updates. At the end of each day, a separate short-term model portfolio will be posted on the website.
Jim is a 40-year veteran of the financial markets and has long made a living as an independent trader in the pits at the Chicago Mercantile Exchange. He has worked his way up from a junior floor runner, to advisor to some of the world?s largest hedge funds. We are lucky to have him on our team and gain access to his experience, knowledge, and expertise.
I have been following his alerts for the past five years, and his market timing has become an important part of the ?unfair advantage? that I provide readers.
A trading service with this degree of success and sophistication normally costs $20,000 a year. As a client of The Mad Hedge Fund Trader, you can purchase Mad Day Trader alone for $699 a quarter, or $2,000 a year. Or you can buy it as a package together with Global Trading Dispatch, which we call Mad Hedge Fund Trader PRO, for $4,000 a year, a 20% discount to the full retail price.
To learn more about The Mad Day Trader, please visit my website at http://madhedgefundradio.com/mad-day-trader-service/. To subscribe, please click here.
If you want to get a pro rata upgrade from your existing Newsletter or Global Trading Dispatch subscription to Mad Hedge Fund Trader Pro, which includes Mad Day Trader, just email Nancy in customer support at support@madhedgefundtrader.com.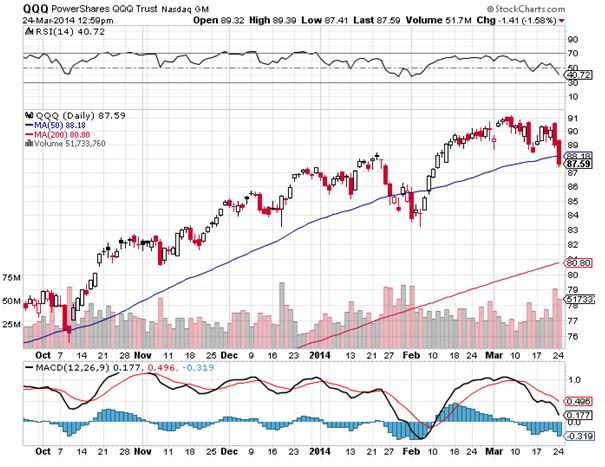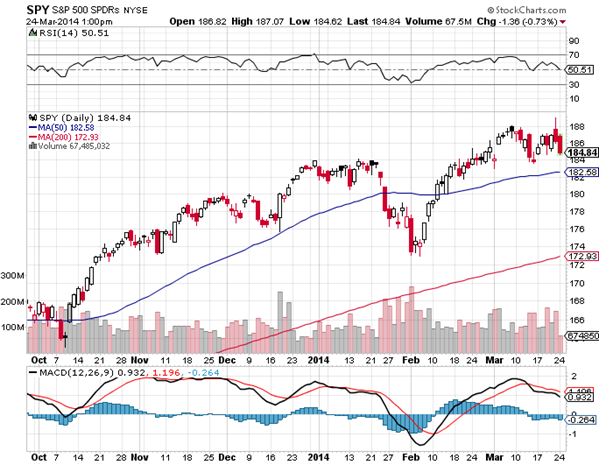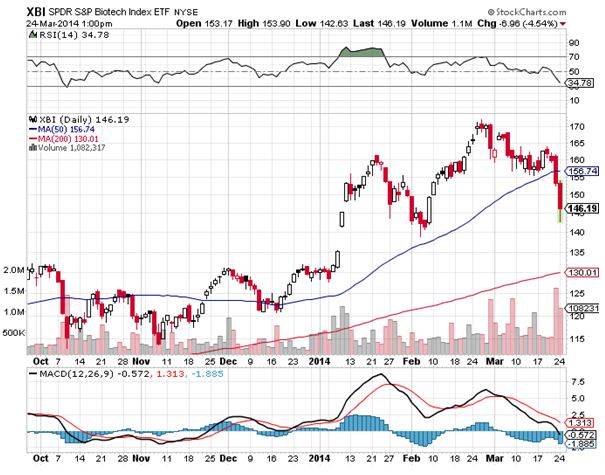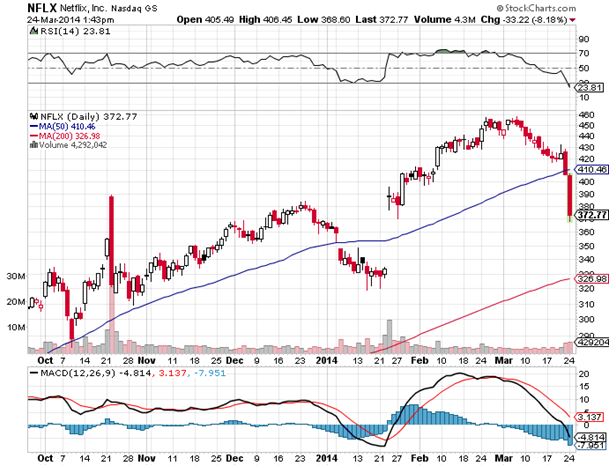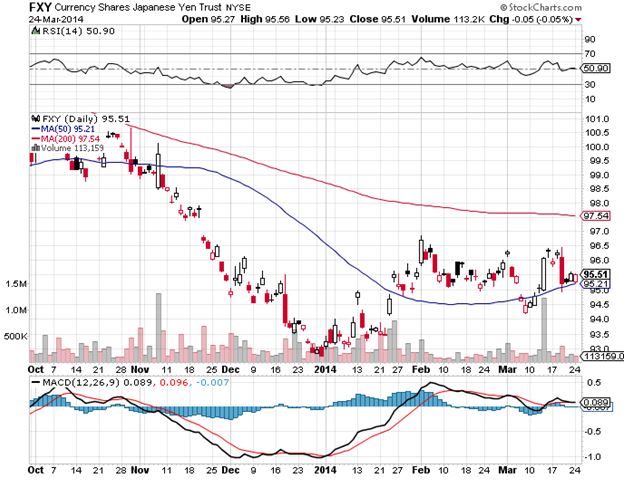 Ignore Him at Your Peril
https://www.madhedgefundtrader.com/wp-content/uploads/2014/03/QQQ-3-24-14.jpg
467
605
Mad Hedge Fund Trader
https://www.madhedgefundtrader.com/wp-content/uploads/2019/05/cropped-mad-hedge-logo-transparent-192x192_f9578834168ba24df3eb53916a12c882.png
Mad Hedge Fund Trader
2014-03-25 01:03:16
2014-03-25 01:03:16
Heed the Mad Day Trader?s Q2 Forecasts