It was 3:30 am when one of my old staffers from Morgan Stanley in London called. He was now running a proprietary trading desk at Goldman Sachs, and I didn't think he was rousing me out of a dead sleep to reminisce about the good old days. He told me that the firm's research department was issuing a call to sell the S&P 500 up here at 1,360 immediately and they were calling all their top clients at home, well ahead of the New York opening. He thought I'd like to know.
Damn right I'd like to know! I said thanks and offered him a free ticket to attend my upcoming July 16 London strategy luncheon. I said I'd catch up with him later at the Seashell Restaurant on Lisson Grove, the best fish and chips joint in London. I then staggered downstairs, fired up my computer, and started writing Trade Alerts for my readers faster than a one-armed paper hanger. It was clear that I had to unload the entire equity exposure of the model portfolio pronto, which before the early call stood at a hefty 75%.
The market has been cruising for a bruising all week. During my biweekly Wednesday strategy webinar, I practically begged readers to take this opportunity to sell stocks (SPX), the Russell 2000 (IWM), the Euro (FXE), the Ausie, and oil (USO). Moody's was believed to downgrade the US banks imminently, some by several notches. The brief respite of bad news from Europe was creating a great dumping opportunity. When the Federal Reserve decision hit, which was hugely negative for the entire "RISK ON" trade, traders were strangely frozen like a deer in the headlights, leaving the markets nearly unchanged on the day.
I couldn't believe my good luck when the market actually opened up on Thursday a touch stronger off the back of the modest 2,000 decline in weekly jobless claims. Out went my urgent alerts to sell Apple (AAPL), JP Morgan (JPM), and Walt Disney (DIS). I hated to let these great companies go, but when a stampede hits, even the best stocks get trampled, so it is best to watch from the sidelines. I can always buy them back cheaper.
Over the last seven weeks, I have issued no less than 44 urgent trade alerts. This is on top of writing 35 daily letters, holding global webinars, and conducting countless TV and radio interviews. In addition, I did live speaking engagements in Baltimore, Washington DC, Scottsdale, Los Angeles, Palm Springs, and San Francisco. It all worked, with the year to date performance now standing at 8.5%. But I have to tell you that I am getting a little bit tired.
It's not only me, but the entire Mad Hedge Fund Trader network is worn out, including the editors, web administrators, marketers, bloggers, research assistants, accountants, and even the person who runs down to Starbucks to get my grande carmel machiatos. So I will be reducing the volume of trade alerts for the next month or so.
There is another reason for downshifting the intensity. Since the April model portfolio performance low, we are up an eye popping 57%. My experience over a 40 year trading career is that whenever I enjoy a huge performance run like this, the next trade turns out to be a really bad one. One gets overconfident, overaggressive, and mistakes are made.
I have two remaining options positions that expire in three weeks, a deep out of the money call spread on the Treasury bond market (TLT) and the same on the Japanese yen (FXY). These have both been unfolding strangely identical charts for the last few weeks. These "RISK OFF" ASSETS usually fly on a day like this. Instead, they have been dead in the water, further boosting my P&L. To me this means that the stock market is going down, but isn't crashing, that the top in the Treasury market may be closer than we think, and that trading conditions are going to absolutely suck for the foreseeable future. These are further reasons to get out of Dodge.
Those who followed my advice to sell in May and go away did extremely well, earning a stunning 20.5% following my trade alert service. So far in June, we are up another 14%. Well now you have a second chance to sell at the May prices, almost. But only if you act fast enough.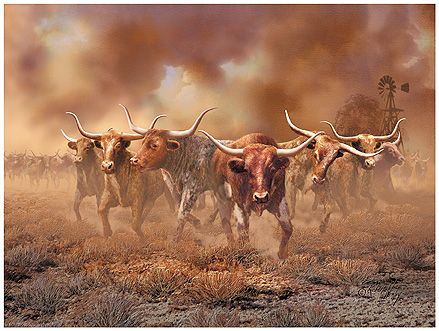 Did Somebody Say Sell?