Let me explain how China has created a sudden U.S. tech ($COMPQ) renaissance that will most likely change the face of business and society in the U.S. to a degree we cannot even fathom yet.
To decompress the catalysts and the mechanisms at play in this confusing time in history, it is important to understand how the Middle Kingdom has supercharged American tech being one of the main protagonists.
Part of it is healthcare's role in the events, and part of it is tech's strategic position waiting for a broad-based pivot in how humans internalize and execute business.
The supercharger has been the algorithms.
To explain in the best way I can, I will reference the Founder and CEO of Tesla (TSLA) and Space X Elon Musk who had a wide-ranging and insightful interview with popular podcast personality Joe Rogan.
The much-viewed interview preceded Musk's threats to leave Fremont, California for greener pastures and transfer operations to the Gigafactory near Reno, Nevada and Texas.
To check out an article about Musk's dare this weekend to migrate Tesla's operations to the "Battle Born State" of Nevada, please click here.
In the interview, he delves into the U.S. healthcare system's conflicting incentive to label anything remotely close to Covid-19 as symptoms associated with Covid-19 (which there is a long list of) that doesn't differentiate between deaths attributed to Covid-19.
This line of thought is to widen the Covid-19 healthcare footprint to the point where each hospital can request more government funding based on the high volume of Covid-19 activity and required help to fight it.  
We all love extra funding, right?
Musk also disagreed on every procedure not related to Covid-19 labeled as "elective" because it equates a pulled hamstring to a triple bypass heart surgery which can truly be life-threatening.
The point that I would like to expand on is that the attempts at widening the net of Covid-19 cases in order to curry favor for more government aid are effectively widening the digital footprint of Covid-19 internet content that is feeding back into the algorithms that are responsible for the majority of stock trades.
What we have here are vicious feedback loops that can't be broken out of because of the misallocated tagging of Covid-19 that filters into algorithmic trading.
That is why we open up the newspaper, social media platforms, and any content provider and we are swamped by Covid-19 content and everything "associated" with Covid-19 content meaning all content has become Covid-19 content!
The net has been cast wide with homelessness caused by Covid-19, tax revenue shortfalls associated to Covid-19, professional sports seasons cancelled by Covid-19, and even a story about the King of Thailand King Maha Vajiralongkorn holed up in Switzerland with his wife and a harem of 20 other women to "quarantine" because of, yes – Covid-19. To read this story, click here.
Basically, all content is Covid-19 content until it isn't.
This indelible influence on global governance has been deep with every politician feeling the pressure of continuing the lockdown because of a massive dislocation between the real footprint of Covid-19 and the digital footprint of Covid-19.
Healthcare pros as well have been duped by the wrong data and supporting lockdown policies because of the risk of looking bad due to perceived optics not meshing well with the current digital content being published.
The truth is that the real data is probably 1.5 standard deviations from what is believed to be consensus – a far cry from the gross data politicians and healthcare experts are using to make important decisions with.
Naturally, protecting a tenure as a politician is human nature and the unintended consequences to guarding one's political career are causing longer lockdown periods.
Nobody wants to put their neck out and appear out of line.  
Musk argued the case that the virus's fatality rate is in fact "5-10X" lower than it actually is because of the concept of too many deaths being falsely attributed to Covid-19 symptoms and the lack of tests meaning many people are living with it but have not been accounted for in the data.
The tech market has taken wind of the discrepancy and the fierce rally calling the data's bluff working with another set of data.
Then add to the casserole that tech companies successfully missed the "big one."
The "big one" is defined by a virus that actually kills healthy bodies between 20 and 30 years old with no pre-existing conditions at a high rate.
And in economic terms, the "big one" means not being a hospitality, retail, or transport business.
The strength of the tech V-shaped recovery stems from the notion that this pandemic is not nearly as bad as we think it is.
There is definitely a level of truth in this.
Another unavoidable unintended consequence is the hastening of decoupling between the Chinese and U.S. economy as the blame game accelerates.
As a result, corporate manufacturing will be shipped back to the U.S. and this isn't your father's manufacturing either.
We are talking about manufacturing in the vein of Tesla, that will sprout up across the U.S. as artificial intelligence is finally good enough to make manufacturing profitable stateside as more automation takes hold.
Many of these new industrial A.I. manufacturing headquarters, factories, and complexes will be set up in tax-friendly states like Nevada and Texas taking a cue from Tesla.
There have been many analysts in the China camp prophesizing that the Chinese Communist Party (CCP) will apply the virus as a vehicle to push their narrow agenda.
However, Liu Chenjie, chief economist at fund manager Upright Asset has estimated job losses in China resulting from the pandemic of up to 205 million workers.
Click here to read about the devastating job losses in China.
The CCP is more worried about cleaning up the mess at home.
I would argue that the post-virus tech economy is setting up for a quicker than expected recovery.
As fast as the virus hit, the algorithms pushing this pandemic into the arteries of all digital channels will disappear in days, almost as if Covid-19 never happened.  
Covid-19 has been the direct catalyst to a myriad of firings at digital newspapers all over the U.S., for example, Vice Media cut 10% of company's employees — resulting in the elimination of 250 jobs.
As one door shuts - another one opens.
As tech companies have withstood semi-apocalyptical conditions, imagine how well they will do on the other side when consumers finally get their incomes flowing again.
U.S. tech is a shining example of the future being limitless, and complicit or not – China, algorithms, and healthcare experts gave a great assist.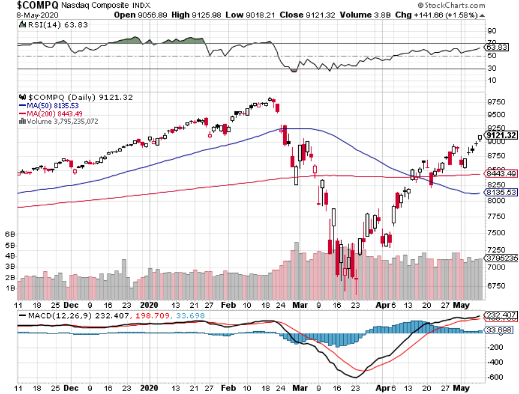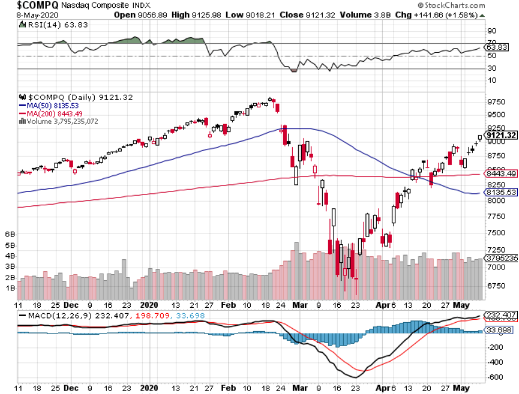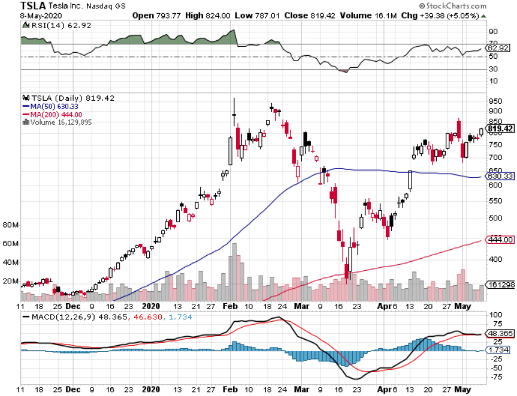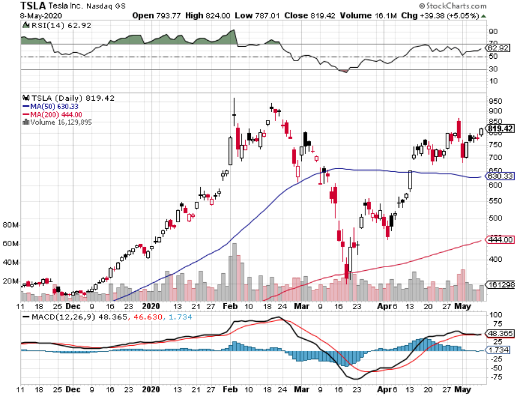 https://madhedgefundtrader.com/wp-content/uploads/2019/05/cropped-mad-hedge-logo-transparent-192x192_f9578834168ba24df3eb53916a12c882.png
0
0
Mad Hedge Fund Trader
https://madhedgefundtrader.com/wp-content/uploads/2019/05/cropped-mad-hedge-logo-transparent-192x192_f9578834168ba24df3eb53916a12c882.png
Mad Hedge Fund Trader
2020-05-11 10:02:57
2020-06-15 12:13:56
How Algorithms are Taking Over the World