If you ever needed a signal to stay away from chip stocks short-term, then the Huawei ban by the American administration was right on cue.
Huawei, the largest telecommunications company in China, is heavily dependent on U.S. semiconductor parts and would be seriously damaged without an ample supply of key U.S. components
The surgical U.S. ban may cause China and Huawei to push back its 5G network build until the ban is lifted while having an impact on many global component suppliers.
The Chinese communist party has exhibited a habit for retaliation and could target Apple (AAPL) who is squarely in their crosshairs after this provocative move.
At a national security level, depriving Huawei of U.S. semiconductor components now is still effective as China's chip industry is still 5 years behind the Americans.
China has a national mandate to develop and surpass the U.S. chip industry and denying them the inner guts to build out their 5G network will have long-lasting ramifications around the world.
Starting with American chip companies, they will send chip companies such as Micron (MU) and Nvidia (NVDA) into the bargain basement where investors will be able to discount shop at generational lows because of a monumental drop in annual revenue.
Even worse for these firms, Huawei anticipated this move and stocked itself full of chips for an extra 3 months, meaning they were not going to increase shipments in a meaningful way in the short-term anyway.
This kills the chip trade for the rest of the first half of 2019, and once again backs up my thesis in avoiding hardware firms with Chinese exposure.
Alphabet (GOOGL) has cut ties with cooperating with Huawei and that means software and the apps that are built around the software too.
Gmail, YouTube, Google Maps and Chrome will be removed from future Huawei smartphones, and even though this doesn't amount to much in mainland China, this is devastating for markets in Eastern Europe and Huawei smartphone owners in the European Union who absolutely rely on many of these Google-based apps and view Chinese smartphones as a viable alternative to high-end Apple phones.
Users who own an existing Huawei device with access to the Google Play Store will be able to download app updates from Google now, but these same users will not consider Huawei phones in the future when the Google Play Store is banned forcing them to go somewhere else for the new upgrade cycle.
The fallout further bifurcates the China and American tech ecosystems.
I would argue that China had already banned Google, Facebook (FB), Twitter (TWTR), and marginalized Amazon (AMZN) before the trade war even started.
The American government is merely putting in place the same measures the Chinese communist party has had in place for years against foreign competition.
The recent ban on Huawei was a proactive response to China backing away from negotiations that they already had verbally agreed upon after hawks inside the Chinese communist party gained the upper hand in the tireless fight against the reformist.
These hawks want to preserve the status quo because they benefit directly from the current system and economic structure in place.
The American administration appears to have taken on an even more aggressive tone with the Chinese, as the resulting tariffs are putting even more stress on the Chinese hawks.
However, there is only so much bending they can do until a full-scale fissure occurs and debt rated "A" which is its third-highest classification has recently been slashed to a negative outlook as the tariff headwinds pile up.
The U.S. administration could further delve into its party bag by rebanning Chinese tech firm ZTE who almost folded after the first ban of U.S. semiconductor components.
The U.S. administration is emboldened to play the hand they have now because as long as Chinese tech need U.S. chips, the ball is in the American's court and going on the offensive now would be more effective than if they carried out the same strategy in the future.
China is clearly attempting to delay the process enough to get to the point where they can install their own in-house chips and can say adios to America and the chips they currently rely on.
It's doubtful at the current pace of escalation if China can survive until that point in time.
How will China react?
Massive easing and dovishness by the Chinese central bank will be needed to maintain stability and remedy the economy.
The manufacturing sector will face another wave of mass layoffs and debt pressures will inch up.
Chinese exports will get slashed with international corporations looking to move elsewhere to stop the hemorrhaging and rid itself of uncertainty.
Many Chinese tech companies will have entire divisions disrupted and even shut down because of the lack of hardware needed to operate their businesses.
Imagine attempting to construct a smartphone without chips, almost like building a plane to fly without wings.
This is also an easy to decode message to corporate America letting them know that if they haven't moved their supply chains out of China yet, then time is almost up.
Going forward, I do not envision any meaningful foreign tech supply chain that could survive operating in mainland China because nationalistic forces will aim for revenge sooner or later.
There are many positives to this story as the provocative decision has been carried out during a time when the American economy is fiercely strong and firing on all cylinders.
Unemployment is spectacularly low at 3.6%, the lowest rate since 1969, while wage growth has accelerated to 3.8% annually up from 3.4%.
The robust nature of the economy has led to stock market performance being incredibly resilient in the face of continuous global headline risk.
The positive reactions are in part based on the notion that investors expect the Fed Governor Jerome Powell to adopt an even more dovish stance towards rates.
It's almost as if we are back to the bad news is good news narrative.
Each dip is met with a furious bout of buying and even though we are trudging along sideways, for the time being, this sets up a great second half of the year as China will be forced to fold or face mass employment or worse offering at least a short-term respite for investors to go risk on.
As for the chip sector, high inventories on semiconductor balance sheets and in the channel will continue, as well as weak end demand in nearly every semiconductor end market meaning a once-in-a-generation magnitude of memory oversupply.
The trade war will most likely turn for the worse giving investors even more beaten down prices that will turn into great entry points when the time is ripe.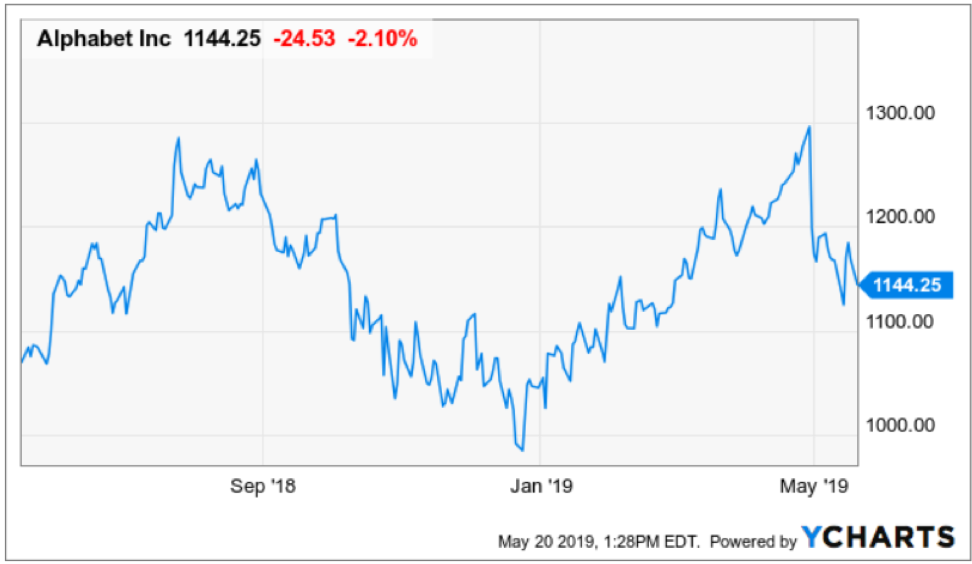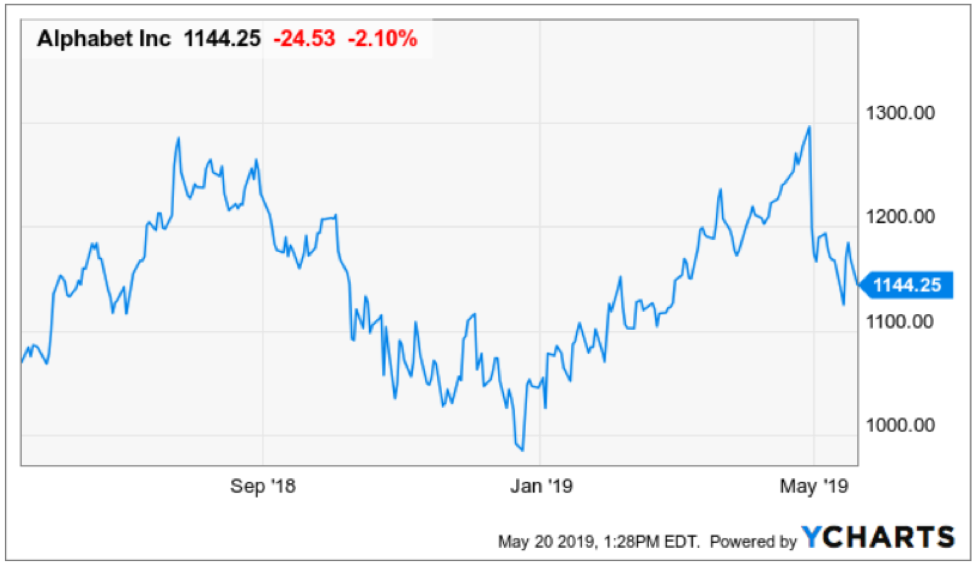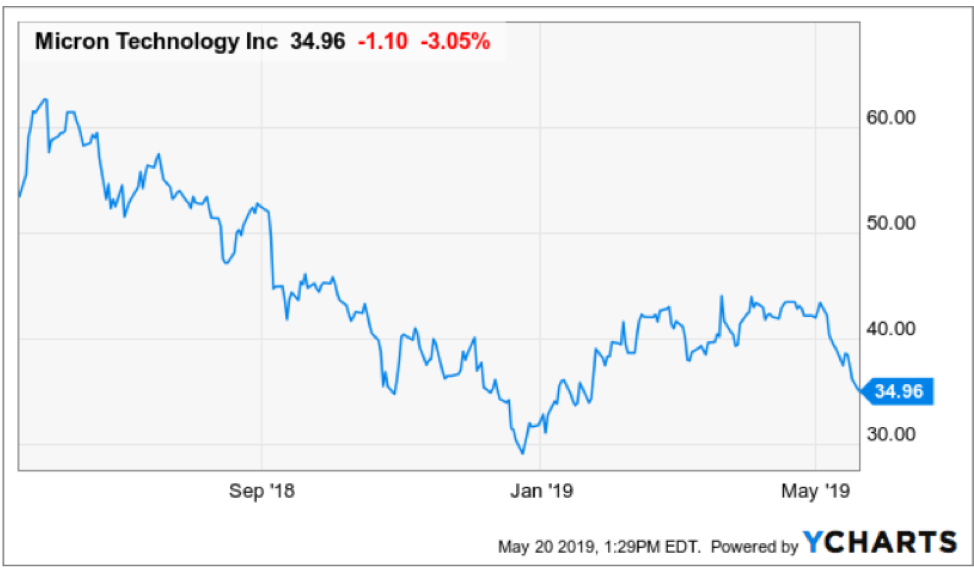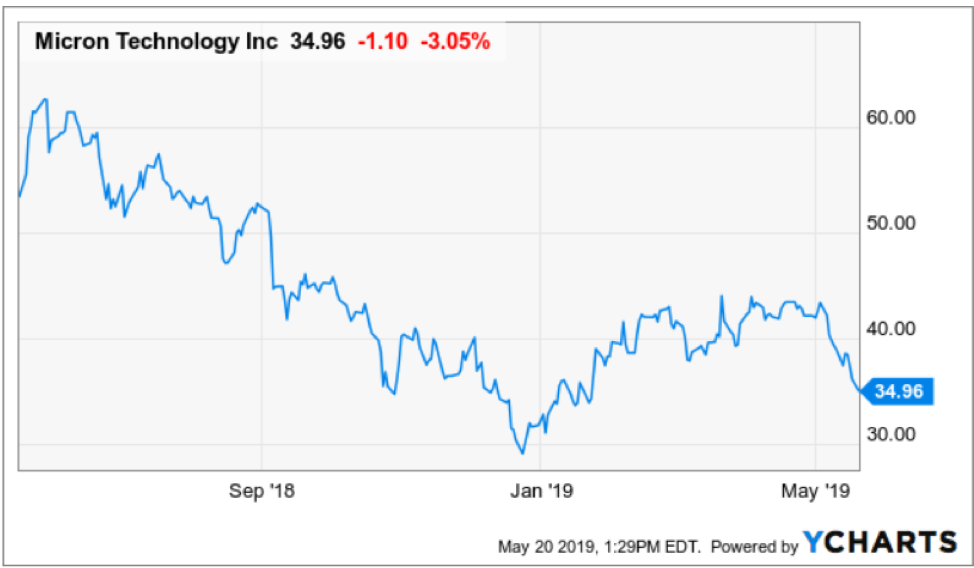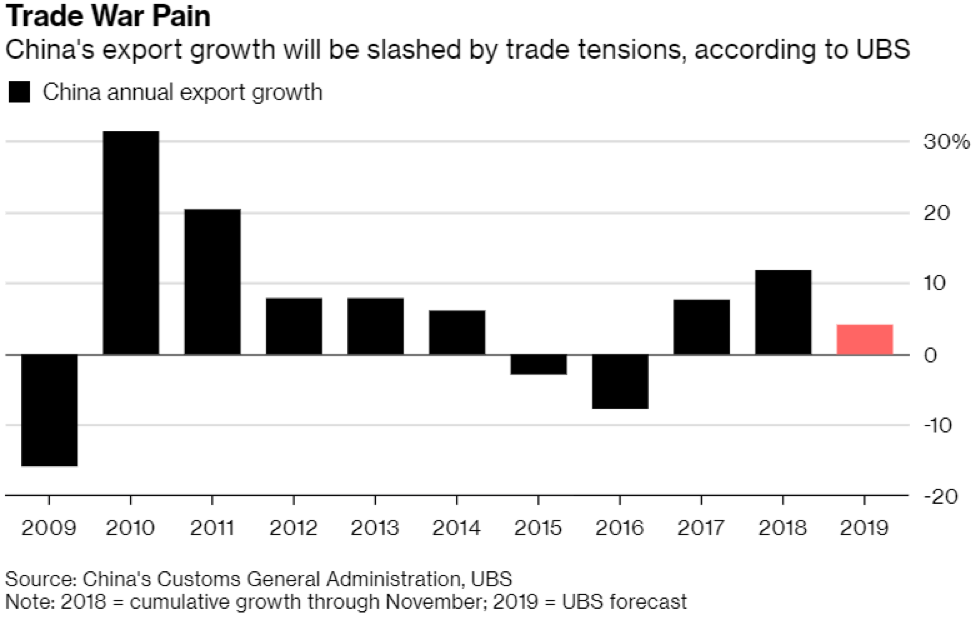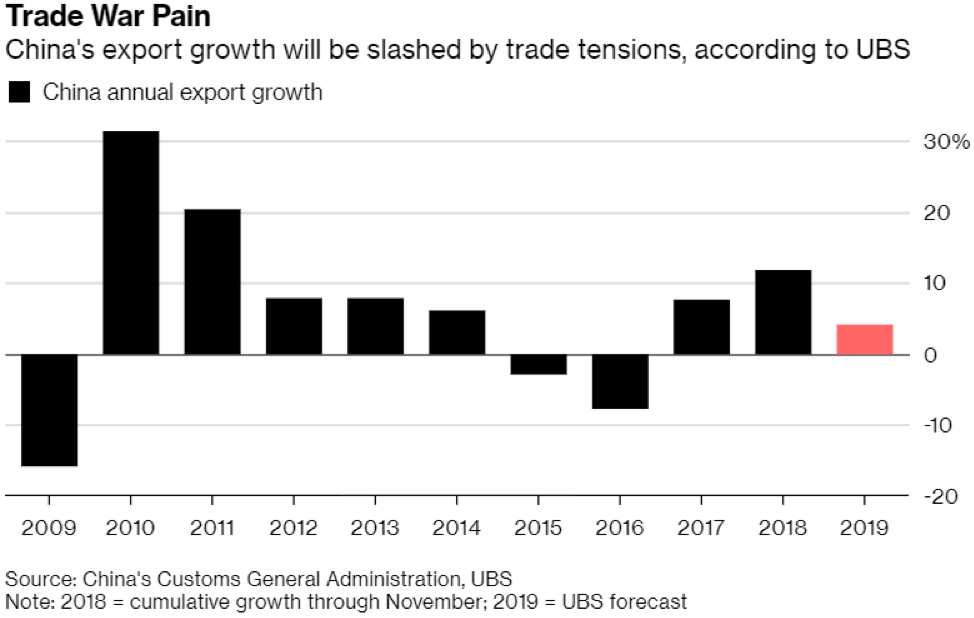 https://www.madhedgefundtrader.com/wp-content/uploads/2019/05/trade-war-pain.png
618
974
Mad Hedge Fund Trader
https://madhedgefundtrader.com/wp-content/uploads/2019/05/cropped-mad-hedge-logo-transparent-192x192_f9578834168ba24df3eb53916a12c882.png
Mad Hedge Fund Trader
2019-05-21 01:02:56
2019-07-11 13:03:48
Huawei Hits the Fan