My tuxes are packed, the hotels are booked, and the limo is waiting outside. The Lear jet is fully fueled up and waiting for me at nearby Buchanan Field, the flight plan already filed. I am taking off for Europe today for a mix of business and pleasure.
Along the way I will be meeting with other hedge fund managers, senior government officials, CEO?s at major banks and Fortune 500 companies, large institutional investors, and a Nobel Prize winner or two. Getting out into the real world and soaking up new data and opinions is invaluable in shaping my own global view, and your performance benefits from it. I don?t find these people walking across my living room, so go out into the world and seek them I must.
I?ll kick off my trip with a strategy luncheon in Chicago on June 29, which is always well attended. Pit traders from the CME should note that tank tops and flip flops are not permitted by the club. With any luck, you will later find me that evening at the Windy City?s Union Station waiting for the overnight train to New York, the famed Lake Shore Limited. I always get a ton of writing done on these long train rides.
The Fourth of July will find me on a reader?s mega yacht watching the fireworks near the Brooklyn Bridge. I hope to reconnect with many old friends at my New York strategy seminar on July 5. The next day I will enjoy the view from my penthouse suite on Cunard?s Queen Mary II as we pass the Statue of Liberty outbound for Southampton, England. Hopefully, those who signed up for my Seminar at Sea are well stocked with motion sickness pills.
In London I?ll catch William Shakespeare?s The Tempest at the Globe Theater, spend an evening at the Royal Ballet, and visit the Royal Academy of Arts Summer Exhibition. At least one morning you will find me catching an old fashioned straight razor shave at the Jermyn Street Barbers, and topping up my supply of business shirts at Turnbull & Asser. The cheese trolley at the Michelin restaurant is to die for.
For accommodations, I?ll be staying at the ever reliable, if not spartan, British Navy Officers Club. You know, the place where Horatio Nelson used to hang out with his pals? After my July 16 London strategy luncheon it will be a race to St. Pancreas Station to catch the Eurostar under the English Channel to Paris.
I will spend the night at the French Army Officers Club. You know, the place where Napoleon killed time with his buddies? Last time I had dinner there, the table on my right saw a group packed with French Air Force officers planning the next NATO air strike on Libya, while the one on my left saw a group negotiating to sell an aircraft carrier to some Chinese admirals. My ears were ringing for a week.
Frankfurt is next on the agenda where I?ll be hosting a strategy lunch on July 18, intermixed with meetings with the CEO?s of major German industrial companies seeking how to navigate the global economy in the ?new normal.? After that, I am counting on my winter of polka instructions to pay off big time.
In the lead up to my July 27 strategy seminar in Zermatt, I?ll be consulting with the representatives of some Middle Eastern royal families while they vacation in the Alps. One afternoon will be devoted to taking the paddle wheel steamer on Lake Geneva to the Chateau de Chillon in Montreux where Lord Byron used to live, sipping fine Swiss white wines along the way.
The high point of my trip, both literally and figuratively, will be my annual assault on the Matterhorn, which at 14,692 feet is higher than anything we have in the continental US. With another year of arduous training under my belt, it?s now or never. I?ll spend my evenings at public steam rooms where, afterwards, I roll around in the snow with the local fr?uleins and beat myself with birch branches. It is invigorating, to say the least. Those Europeans are so open-minded.
The chalet that I have reserved has a granite boulder foundation, an outhouse, and high-speed broadband. I will be ducking out from my mountain hideout only to fly to London for the day from the nearby Swiss Air Force base at Sion on a client?s private jet to attend the opening ceremony for the Olympics.
Next, it?s on to Milan.? If a new Brioni suit and pair of Gucci shoes throw themselves upon me while I stroll through the Galleria I may be unable to resist.
I will be traveling with my laptop and keeping touch with the markets. While 17th and 18th century Internet service is passable, it is unreliable. So unless I see something extraordinary, I will be issuing few new trade alerts. The remaining positions in the model portfolio are best left to ferment over a slow summer and profit from the time decay.
After grinding out more quality content than anyone else on the Internet and maintaining an average annualized 30% return, I deserve a break. The month of May alone saw me shoot out 28 trade alerts, 20 letters, 5 live webinars, and countless radio and TV interviews. I?m basically writing the equivalent of ?War and Peace? every six months. It took Tolstoy ten years to pen his, but then he didn?t have Microsoft Office. I need to spend some time alone on a mountain top, communing with the spirits, attempting to focus on long term financial trends through the smoke and dust.
While on the road, I will be re-running some of my favorite research pieces from the past, interspersed with some new pieces that I will write on the road. This is to expose my thousands of new subscribers to the golden oldies, and to remind the legacy readers who have since forgotten them. I?ll return to my desk in San Francisco full time on August 8.
In the meantime, I shall be raising a glass of vintage Champagne to all of you at dinner as we pass over the Titanic on the 100th anniversary of its sinking, the loyal readers of the Diary of a Mad Hedge Fund Trader. Salut! Prost! And Cheers! I couldn?t do all of this without you. Thank you for my great life!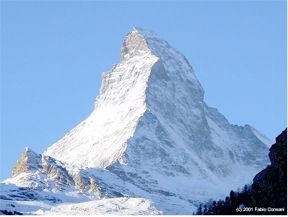 I?ll Meet You on Top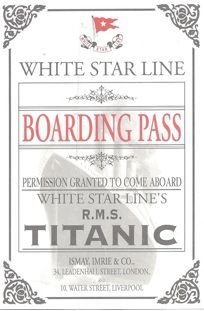 https://www.madhedgefundtrader.com/wp-content/uploads/2012/06/mountain.jpg
217
288
DougD
https://madhedgefundtrader.com/wp-content/uploads/2019/05/cropped-mad-hedge-logo-transparent-192x192_f9578834168ba24df3eb53916a12c882.png
DougD
2012-06-28 23:03:26
2012-06-28 23:03:26
I?m Heading Off to Europe