This being the week for Memorial Day, I think I will be forgiven for posting one more military piece.
Most Americans don't know that the US Marine Corps is the oldest government institution in the United States. It was founded at Tun Tavern on Water Street in Philadelphia on November 10, 1775, nearly eight months before the establishment of the country itself on July 4, 1776.
Their original mission was to act as snipers from the top of ships' masts against British ships, engage in hand-to-hand combat when boarding the enemy, and preventing mutinies by press-ganged crews. It was truly a different age.
Having been involved with the USMC for nearly 50 years in many forms, following in the footsteps of my father in WWII and my grandfather in WWI, I can tell you than many Marines have not strayed far from a bar since.
During the past 245 years, the Marine Corps has built a storied reputation as an elite force of shock troops which will fight anywhere at any time. They literally went into battle from the "shores of Montezuma to the shores of Tripoli", according to the Marine Corps Hymn.
Over the past century, my own family has served at Belleau Wood, France, where the Germans gave them their nickname, the "Devil Dogs." Dad was at Guadalcanal, Bougainville, Samoa, and New Zealand.
My own contribution included Cambodia, Guam, Japan, Thailand, Burma, Laos, Croatia, Serbia, Iraq, Kuwait, Saudi Arabia, and most recently, Guadalcanal. We have a family footlocker of war souvenirs to die for. Yes, three months ago I was digging out Japanese bullets fired at dad from his foxhole at the base of Hill 27 (click here for the link).
Now, for the first time in nearly three centuries, the Corps is undergoing radical change. Since 1990, it has been primarily engaged in desert warfare in the Middle East, far from its naval roots. Now that the US has largely withdrawn from this part of the world, it is remaking itself to meet future challenges. In short, it is going back to sea.
In 2018, the Pentagon engaged in a ground-up rethink of its mission. It concluded that "great power competition with China and Russia" would become its primary mission. The consequences are earth-shaking for both the USMC and the country as a whole.
The emergence of high-precision Chinese long-range missiles has rendered an American WWII style dominance of the Western Pacific by our ten aircraft carriers obsolete. These massive, majestic ships manned by 5,000 men each have become white elephants and liabilities in future warfare.
They will be replaced by fast-moving commando-type companies of 50-150 Marines moving atoll to island and bottling up the Chinese Navy with high tech drones, rockets, and anti-ship missiles. The traditional 12-man rifle company platoon is gone. The costly carriers will be reduced to safer support roles thousands of miles at sea.
The implications for the USMC are far-reaching. General David H. Berger, the gentleman who sent me to Guadalcanal, has proposed cutting the Corps from 186,000 to 170,000 men. He will eliminate most artillery, all tanks, and cut the number of F-35 fighters by 30%. The new structure would be designed to work anywhere in the world at a moment's notice. You can never predict the next crisis, so you have to prepared for all contingencies.
During my reserve days, I once commanded a Marine tank battalion on maneuvers. The indestructible M-1 Abrams tanks were powered by turbine engines, possessed a faultless laser sighting system, and drove like a Cadillac right of the assembly line over the cruelest desert terrain.
But at 50 tons each, they are hard to move around in a hurry. During Desert Shield and Desert Storm, we had to enlist a coal-fired WWII mothball fleet to get them to Saudi Arabia and even that took six months.
As for the 155 mm howitzer, they have been outmoded since WWII.  All-weather Boeing AH64D Apache Longbow helicopters are far more mobile and effective and can refuel air to air. But every weapons system breeds its own constituency. Everyone agrees with me except artillerymen.
In the end, it will be politics that determines the future of the Marine Corps. Constancies fight bitterly to hold on to antiquated weapons system to preserve jobs. I remember that during Desert Storm, a Florida congressman fought tooth and nail to keep a massive Humvee contract even though with no armor, they were helpless against IEDs. Hundreds of Marines died as a result.
The same will be true for M1 tanks built in Ohio, the F-35 Lightning II manufactured in Texas, and nuclear-powered aircraft carriers in Virginia.
Notice these are all battleground states in this election. How you vote may determine where I next serve. So, vote carefully.
To participate in the discussion of our future national defense, please click here.
Semper Fidelis.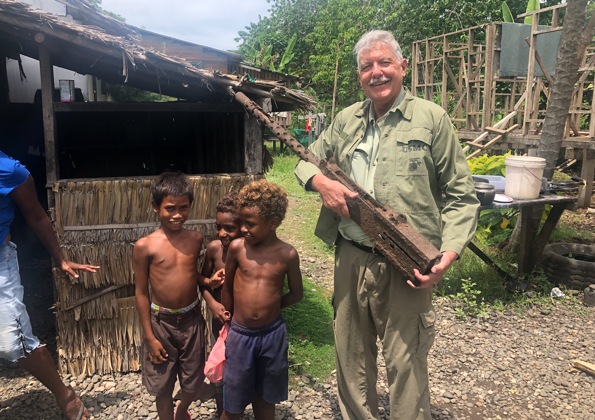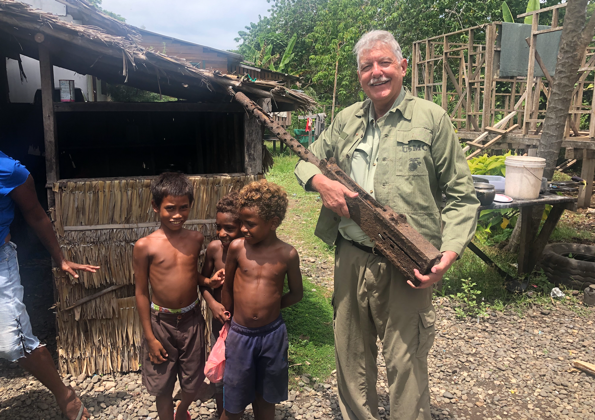 An Old Marine on Guadalcanal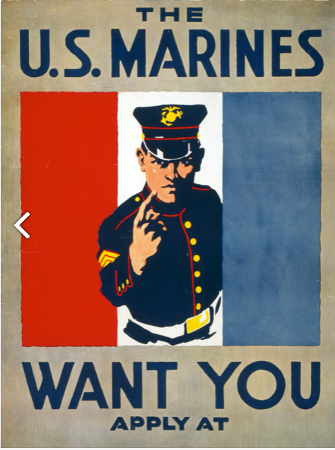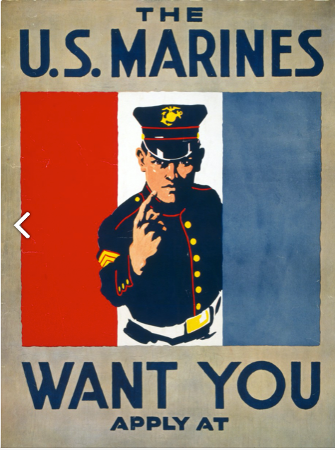 https://www.madhedgefundtrader.com/wp-content/uploads/2020/05/marines.png
450
335
Mad Hedge Fund Trader
https://madhedgefundtrader.com/wp-content/uploads/2019/05/cropped-mad-hedge-logo-transparent-192x192_f9578834168ba24df3eb53916a12c882.png
Mad Hedge Fund Trader
2020-05-27 09:02:06
2020-06-22 11:45:44
It's Not Your Father's Marine Corps