Due to technical problems, I was unable to read your questions. However, I was able to get a print out after the fact.
Below please find subscribers' Q&A for the Mad Hedge Fund Trader January 9 Global Strategy Webinar with my guest and co-host Bill Davis of the Mad Day Trader.
Q: Is the bottom in for stocks?
A: It is for six months to a year. A price earnings multiple at 14X seems to be the line in the sand. The Christmas Eve massacre, which took us down to a (SPY) of $230, was the final capitulation bottom of the entire down move. We may try a few more retests of the lows on bad tweets or data points. But from here on, you're trying to buy the dip. That's why I cut my vacation short a week and issued eight emergency trade alerts, five for Global Trading Dispatch and three for the tech letter. By the way, I hope you appreciate those trade alerts because I had to call back staff from vacations in four different countries to get them done. But it was worth it. We've had the strongest start to a New Year in a decade, up 5.75%. We made back all our Q4 losses in two days!
Q: Is the strong dollar play (UUP) over? Is it time to start buying Euro (FXE) and Yen (FXE)?
A: Yes, it is. The Fed flipping from hawk to dove sounds the death knell for the dollar. With the expansion of the yield spread between the buck and other currencies stopped dead in its tracks, a massive short covering rally will drive the currencies higher. That's why I bought the Euro on Monday for the first time in more than a year (FXE). The Japanese yen where the biggest shorts has already moved too far, up 8%. That's where hedge fund typically finance positions because yen yields have been at zero forever.
Q: How about the Aussie (FXA)? Do we have a shot now?
A: I think so. But the bigger driver with Aussie is the trade war with China. That said, I believe that will get resolved soon too unless Trump wants to run for reelection during a recession. The Aussie also has relatively high-interest rates so it should soar.
Q: Is the government shutdown starting to hurt the economy?
A: Yes, it is. Estimates on the damage the shutdown is doing range from 0.5% to 1% a week. That means at a minimum of 20-week shut down cuts 2019 GDP growth by 1%. If your assumption for growth this year is only 2%, that brings us perilously close to a recession. However, with the big stock market rally of the past week investors clearly believe the shutdown will be over in a week. Buy "Wall" stocks.
Q: What's the biggest risk to the market now?
A: Companies announced great earnings in October and the stocks promptly collapsed. Q4 earnings start in a few weeks, except this time, the earnings will be smaller. The big one, Apple (AAPL) is reporting on January 29 and will be especially exciting since they already announced a major disappointment. If we get a repeat, you could get another meltdown in February just like we saw last year.
Q: Do you still like gold (GLD)?
A: I did in Q4 as a hedge for a collapsing stock market. Now that stocks are on fire again, I think gold and silver (SLV) will take a rest. You're not going to get a serious move in gold until we see higher inflation and that is a while off.
Q: Is the bear market in commodities over?
A: I think so, with a flattening interest rate picture and a weakening dollar, the entire commodity complex is looking better. That includes copper (FCX), energy (USO), and the ags (SOYB). What do you buy in an expensive market? Cheap stuff, and all of these are at seven-year lows. I think people are ready to give paper assets a rest. All we need now for these to work is inflation. My cleaning lady just asked for a raise so there's hope.
Q: The semiconductors have just had a good move. Is it time to get in?
A: You want to buy the semis, like Micron Technology (MU), NVIDIA (NVDA), and Advanced Micro Devices (AMD) when they've just had a BAD move. Market conditions have improved, but not to the extent you want to buy the most volatile stocks in the market. That said, if we get another crushing move in February you might dip your toe in with some semis on capitulation day. If you want to buy semis in this environment, you might have a gambling addiction.
Q: If the Fed has stopped raising rates, are you still bearish on the (TLT) and bullish on the (TBT)?
A: I think what governor Jay Powell's dovish comments will do is put bonds in a six-month range, say 2.45%-3.0% in yield. All of my future bond alerts will trade around those levels. In the option world, we will be setting up a short strangle, betting that interest rates don't move out of this range for a while. In that case, our two bond positions will be OK, with the nearest money one expiring in only seven trading days.
Q: Is it too late to get into biotech (BIIB)?
A: No, along with technology, biotech will be one of the two leading sectors in the entire market for the next ten years. However, me being an eternal cheapskate, I want to get in again on a decent dip. This is the industry that will cure cancer over the next decade and that will be worth a trillion dollars in profits.
Q: You've kept us out of Tesla (TSLA) for a couple of years. Is it time to go back in?
A: I think I would. If production can ramp up from 7,000 to 10,000 a week, the stock should do the same. The ten-year view for this stock is that it goes from today's $330 to $2,500. That said, this is a notorious trading stock so it is very important to buy it on a dip. Wait for the next tweet from Elon Musk.
Q: If we enter a bear market in May 2019, what would be the appropriate long-term investments at that time?
A: Nothing beats cash, especially now that you are actually getting paid something decent. You can find cash equivalents now yielding all the way up to 4%. In a bear market, stocks either go down a lot, or a whole lot, so there is nothing worth keeping. The only reason to stay in is to avoid a monster tax bill (my cost on Apple is 25 cents) or you still work for the company.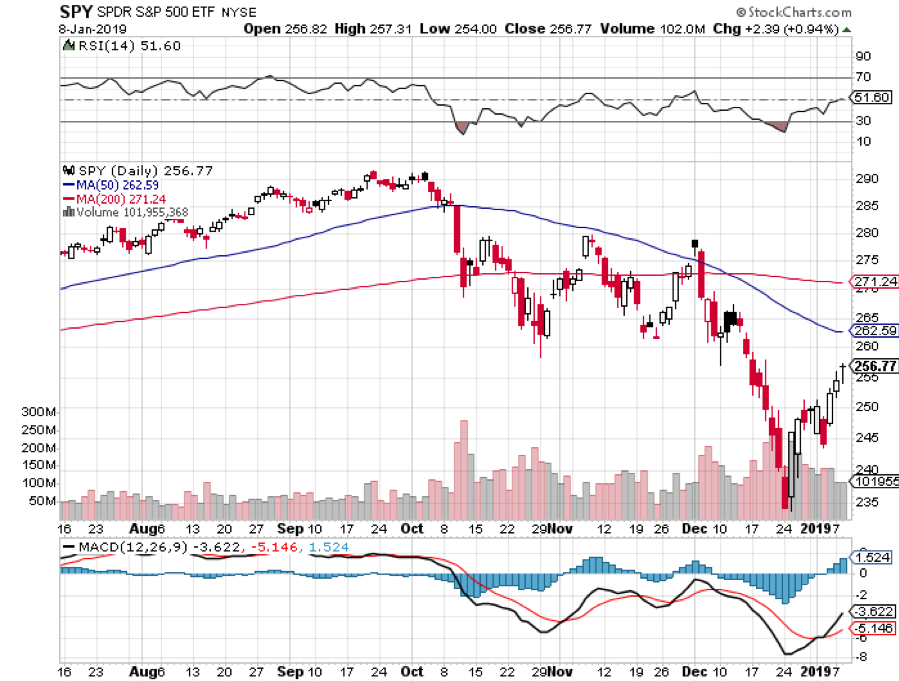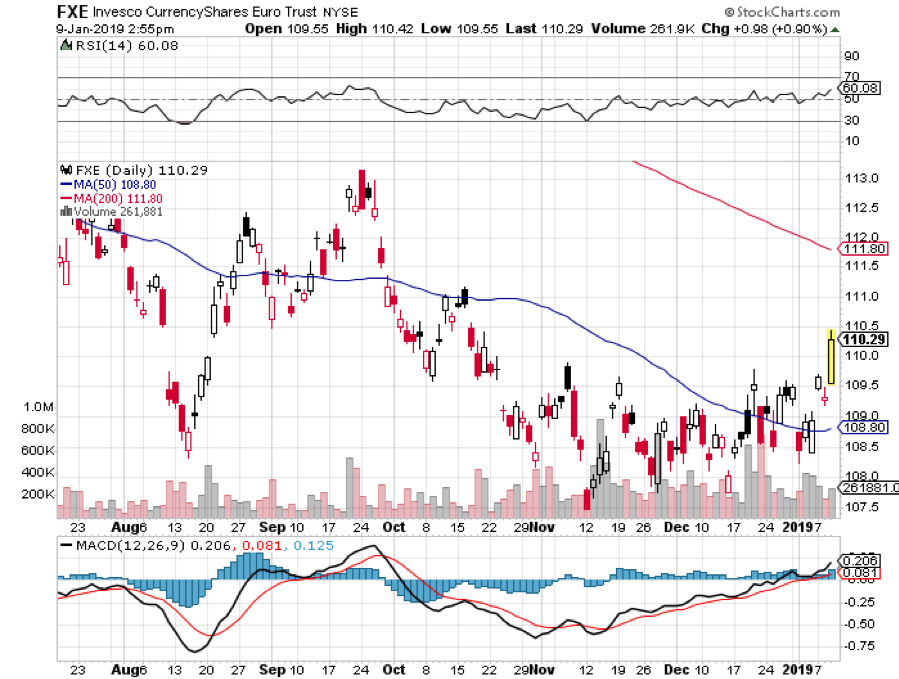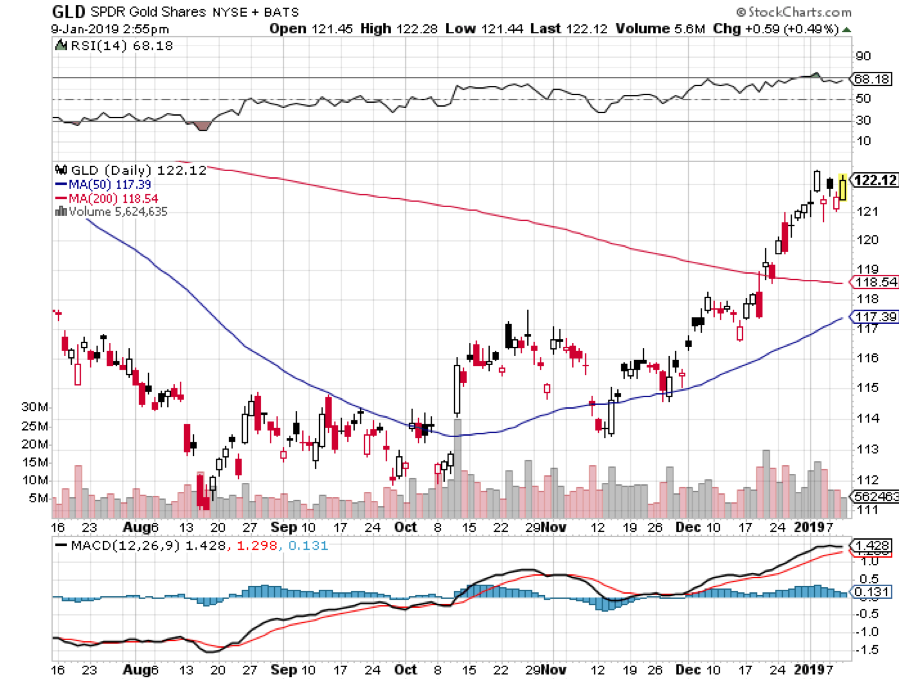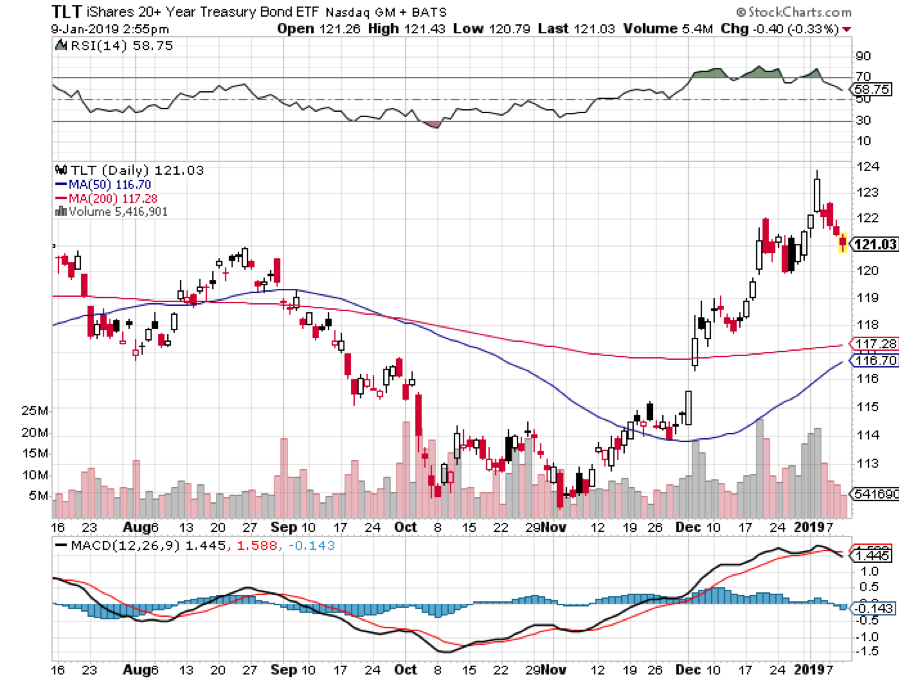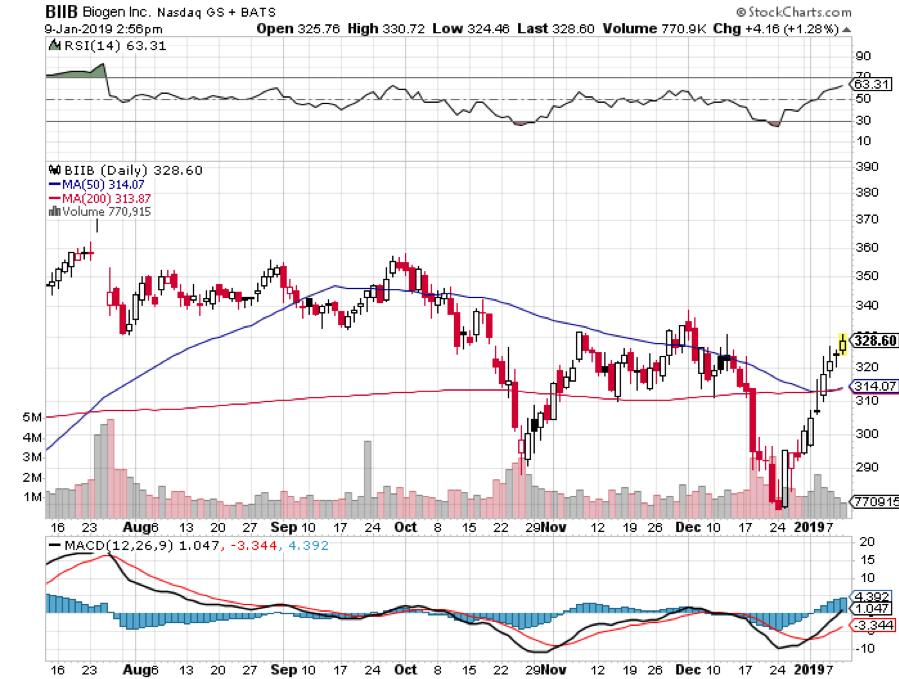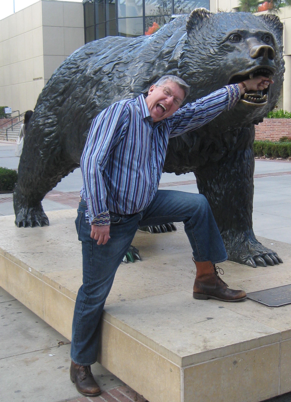 https://www.madhedgefundtrader.com/wp-content/uploads/2018/11/John-Thomas-bear.png
402
291
Mad Hedge Fund Trader
https://madhedgefundtrader.com/wp-content/uploads/2019/05/cropped-mad-hedge-logo-transparent-192x192_f9578834168ba24df3eb53916a12c882.png
Mad Hedge Fund Trader
2019-01-10 01:07:20
2019-07-09 04:42:55
January 9 Biweekly Strategy Webinar Q&A