Featured Trades: (ING), (TM), (LEN), (CRB), (AA),
(AGU), (IBM), (XOM), (COP), (BBY)
1) Technical Analyst Charles Nenner Shows Where to Play in a Bear Market. Yesterday, I was commiserating with my buddy, Charles Nenner, of the Charles Nenner Research Center in Amsterdam, about his team's miserable performance in the World Cup, which lost 0-1 in overtime after a dreadfully pedestrian, foul plagued, uninspiring game. No wonder Holland and Spain lost their empires! I didn't want to beat up the suffering Dutchman too much, as my hometown Los Angeles Lakers, had only recently clinched the National Basketball Association championship (whose center, ironically, is from Spain). All glory is fleeting, isn't it?
Charles was so depressed, that he said his team's feckless play reminded him of the Dow's coming plunge to 5,000. What! Come Again!! The alarm bells and distress flares went off in my head. Would he care to expand on that view? Charles thinks that we are ten days into a summer rally that will run out of steam sometime in August. Then we will resume a 3-5 year bear market, with enough 40% rallies along the way to squeeze those without conviction out of their shorts. His best historical parallel was with Japan's Nikkei, which for 20 years has seen gut wrenching sell offs followed by equally violent, and prolonged rallies. Each pop was optimistically heralded as a new bull market, only to end in tears.
So, are we supposed to sit on our hands for the next half decade until we reach the final, agonizing reckoning? Not at all. He gave me a list of ten names that had the long-term technical muscle to outperform on either a relative or an absolute basis, no matter how dire things get in the main market. The list follows below, along with my own fundamental comments:
Ing Groep NV ADR (ING) '" Rigorous risk control, low leverage, a healthy balance sheet, and broad diversification will enable this financial giant to weather any storms headed its way. This company has been around, in some form, for centuries, for a reason.
Toyota Motors (TM) '" Will recover from recent quality knocks to reclaim its lead position as the world's largest and best car maker. It will leverage its nearly two decade head start and dominant market share in hybrids to generate record profits, the 'BP' of the auto industry.
Lennar (LEN) '" The residential real estate collapse continues and industry consolidation will accelerate, but this homebuilder will be one of the few survivors. Pick your entry points carefully through buying only on the melt downs.
Reuters/Jeffries CRB Index- The 9 month bear market in commodities ends, as investors flee paper assets in favor of the hard stuff.
Alcoa (AA) '" Ditto for AA on the aluminum front.
Agrium (AGU) '" The big rally in most agricultural commodities since June may mean that the long awaited bull market in food is at hand. China returns as a huge importer of fertilizer to address its own production shortfalls.
IBM (IBM) '" One of the best companies, in one of the only US sectors that will prosper globally for decades to come. Their brilliant transmutation from a manufacturer to a service provider insured its prosperity as a world class competitor.
Exxon Mobile (XOM) '" Obama can't bring enough alternative energy supplies online in time to avoid another oil spike, possibly to $200 a barrel. The BP oil spill has suddenly revalued all onshore and foreign crude reserves. A rare chance to buy this gem at a single digit multiple, while BP is dragging down valuations for the entire sector.
Conoco Phillips (COP)- Ditto above for COP.
Best Buy (BBY)- The ultimate predator retailer, with a great service business in the 'Geek Squad' to carry the whole enchilada.
If this all sounds like it is from another planet and you need to be convinced that Charles is not just making it all up, please visit his website at http://www.charlesnenner.com/ . And how far will the Dow plunge in the next down leg? Charles said he would fire up his computer and get me a number after more data came in. I guess you'll just have to keep reading this letter to find out what it is.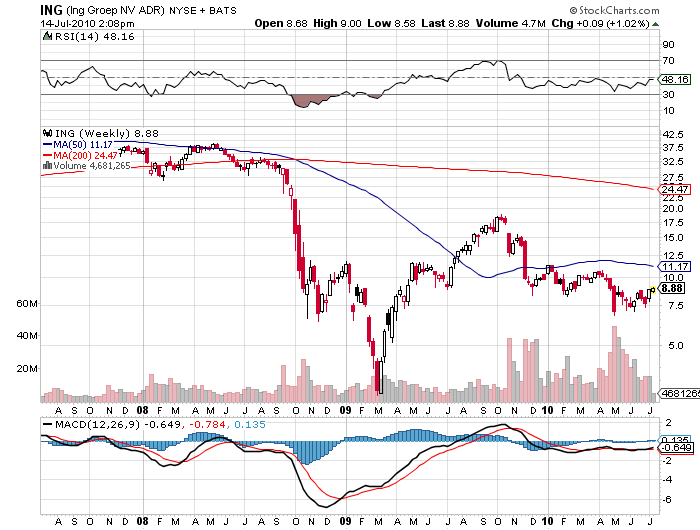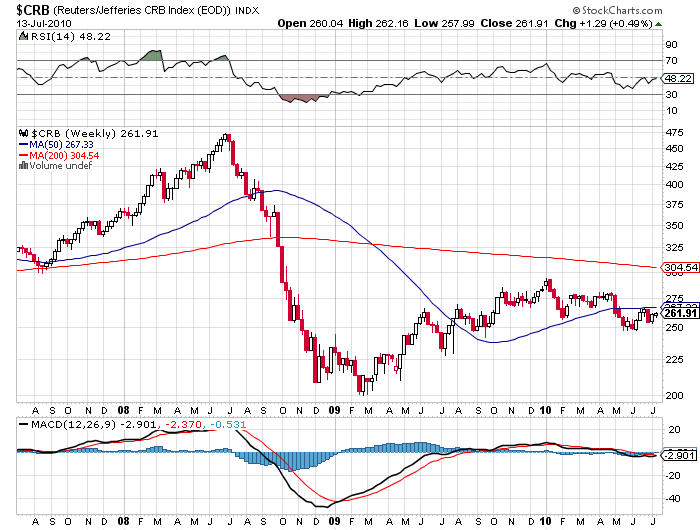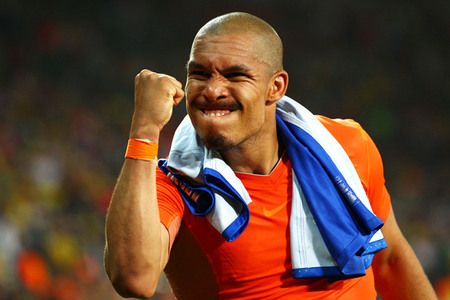 All Glory is Fleeting