Below please find subscribers' Q&A for the July 15 Mad Hedge Fund Trader Global Strategy Webinar broadcast from Lake Tahoe, NV with my guest and co-host Bill Davis of the Mad Day Trader. Keep those questions coming!

Q: Do you expect foreign equities to begin to outperform US equities sometime soon?
A: I expect them to outperform imminently simply because Europe did their shutdown properly, a total shutdown, and got rid of the virus, so their economy and schools are opening. We did a partial shutdown, some states did not shut down at all, and as a result, the epidemic is on fire here, and our shutdown will have to last an extra six months to a year. So that means you'll probably want to be rotating out of US stocks and into emerging stocks, and the (EEM) is the ETF to go with there.
Q: Would you buy gold LEAPS at this point?
A: Normally, I say only buy LEAPS on capitulation selloffs like we had in March. We actually put out 25 LEAP recommendations on the long side in tech and biotech in March and they all proved spectacular winners. However, at this point, gold is just short of an all-time high; if you break the high you could get a $500 or $1,000 move very quickly to the upside. If you want to do LEAPS, I would go out one year, I would go fairly close to the money, something like a $200-$210 LEAP in the (GLD) ETF. Your much bigger bang, by the way, would be to do LEAPS on the individual stocks; go 10% or 20% out of the money, you might make 100%-200% on those and the stocks to do there would be Newmont Mining (NEM) and Barrick Gold (GOLD).
Q: Would the US or any other country consider backing their currency with gold?
A: Absolutely not. We went off the gold standard in 1972 for a reason. That's because they're not making it anymore; there isn't enough gold to support growth in a global economy. On the other hand, a supply of paper is unlimited, and that's why we've had such terrific economic growth since we've gone off the gold standard.
Q: I'm seeing some really great deals in energy. Should I get involved?
A: Absolutely not. Don't confuse "gone down a lot" with "cheap." We think the oil business is long term going out of business. It can't compete with alternatives and electric cars; the economics for investing in a non-scalable energy form just are not there. It's like asking an analog adding machine to compete with a computer.
Q: Is it too late to sell the US dollar or the Invesco DB US Dollar Index Bullish Fund ETF (UUP)?
A: No, we're only in the very early stages of the collapse of the US dollar, so you want to be buying all of the nondollar ETFs like the Australian dollar (FXA), the euro (FXE), and the Japanese yen (FXY). Massive over issuance of currency will destroy its value, that's one of the seminal lessons of currency markets. The US is not immune to that.
Q: Biotech is getting overheated here—should I buy the rumor, sell the news?
A: We're also just in the opening stages of the biotech golden age. Even if they cure corona tomorrow, there are another 100 diseases they will cure over the next 10 years using all of the new advanced technology that has just been developed, like gene editing, monoclonal antibodies, and quantum computers. It's another reason to subscribe to the Mad Hedge Biotech and Healthcare Letter for $1,500 a year (click here).
Q: I see Bill Gross is bullish on value stocks—would you go with that view?
A: No, leave the value stocks for Bill Gross. He's semi-retired and hasn't been as good on the stock market lately as he used to be, as much as he is a dear friend. This is a chasing-a-winner type market. I would wait for value stocks. You could die a long horrible death by the time value stocks turn around so I would avoid them. Go for earnings growth, that's the only thing that counts in the future.
Q: What would you recommend as a portfolio starter?
A: I would recommend 100% cash. I know you don't want to hear that you should keep cash if you just bought an expensive trade alert service, but the fact is the risk now is the highest it's been in years. I only add new trade at market sweet spots, and you don't get those every day of the year. I will send you an alert if I see a low-risk high-return trade. Wait for the summer correction—that will set up another bet-the-ranch opportunity. Don't worry about trade alerts, we'll be doing about 400 of them this year, but they do tend to come in bunches at market bottoms and market tops.
Q: Do American companies have much of a chance against Chinese tech?
A: The US has an overwhelming lead, which will probably increase at an exponential rate. I think the threat of Chinese tech is vastly overstated by the administration. They needed an enemy to protect us from to stick around. The reality is that the US is so far ahead it's unbelievable; that's the reason they steal our technology. And they only have leads in very specific areas, such as surveillance of large populations. I wouldn't worry too much about tech—if the Chinese really had a lead on tech, would Amazon (AMZN), Apple (AAPL), Alphabet (GOOGL), Facebook (FB) all be going to new highs every day, while Baidu (BIDU) lagged?
Q: Should we close out the Regeneron call spread?
A: At this point, we're so far in the money I would just wait two more days and it will expire at its maximum $10 value, and you can avoid all the fees. You'll end up making $1,600 or 16.28% 15 trading days.
Q: Presidential candidate Joe Biden has just had a huge surge in the polls in battleground states. Will he be damaging to the market?
A: No, ever since he started his rise in the polls, the stock market has been rising almost every day, and that's even after announcing in advance that he's going to raise corporate taxes from 21% to 28%. He's also going to eliminate the carried interest, which should have been eliminated a long time ago. I imagine there will be some super punitive Roosevelt style 90% tax on net taxable income over a billion dollars—a real billionaire's punishment tax, as they've basically made all the money for the last 30 years. The stock market is voting with confidence for the future Biden government, who am I to disagree? The market is always right.
Q: Will gold hit a new high?
A: Yes, I think we will have a new high in a couple of weeks. That's why I said it's a rare case when you actually buy LEAPS in a rising market, especially if you go one or two years out. Guess where gold will be in two years? My bet is $3,000, so a $200/$210 LEAP in the (GLD) could bring in a 1,000% return, The overwhelming fundamentals are in favor of gold. I'll keep hammering away at that in the newsletter.
Q: I only trade stocks; how can I take advantage of your recommendations?
A: First of all, buy the stocks. Second, you can buy stocks on margin, which gives you double exposure. Third, there are many 2X ETFs on the stocks or sectors we recommend, like the (TBT), which you can also trade in a stock account. For example, for biotech, you can get your exposure there through the (IBB), and through tech, you can buy the 2X (ROM); but I wouldn't buy it today because it is too high. In fact, only about 25% of our followers do options, the rest trade stocks or use it to manage their own long-term portfolios.
Q: Will we hit 0% yielding US Treasuries (TLT)?
A: Probably not, that move is behind us. We got down to a 31 basis points yield at the lows. Now, massive oversupply from the US government will be the primary factor dictating Treasury prices, and that means going down a lot.
Good Luck and Stay Healthy

John Thomas
CEO & Publisher
The Diary of a Mad Hedge Fund Trader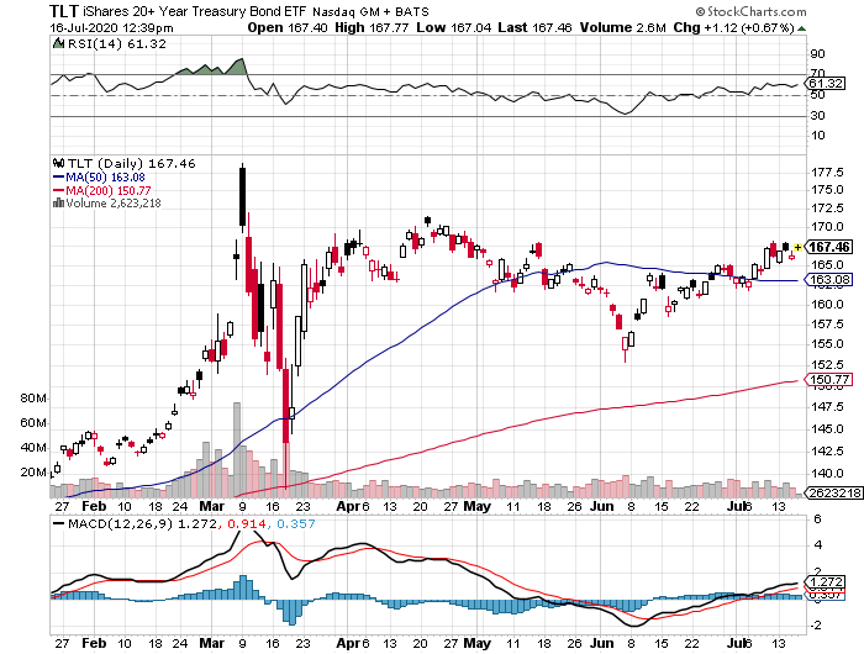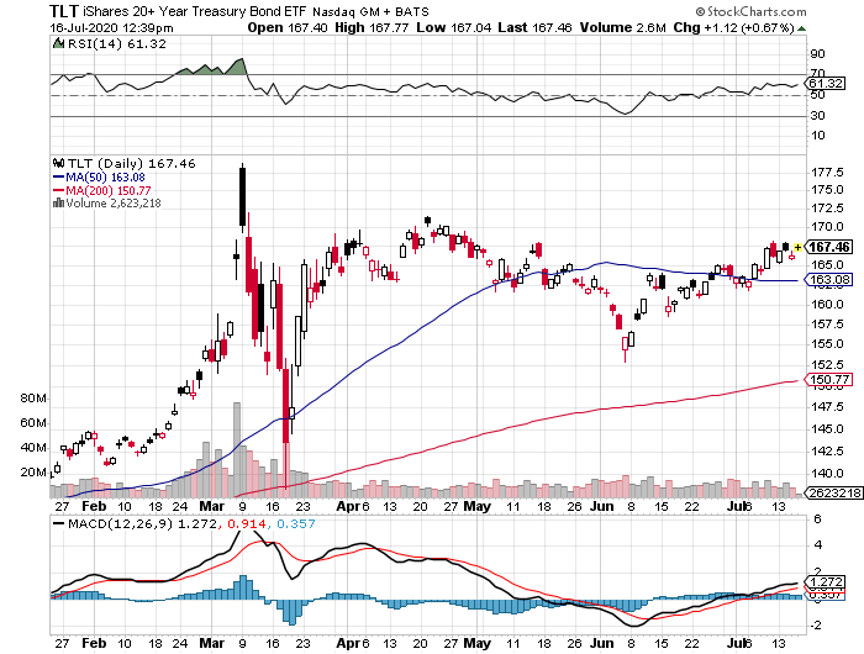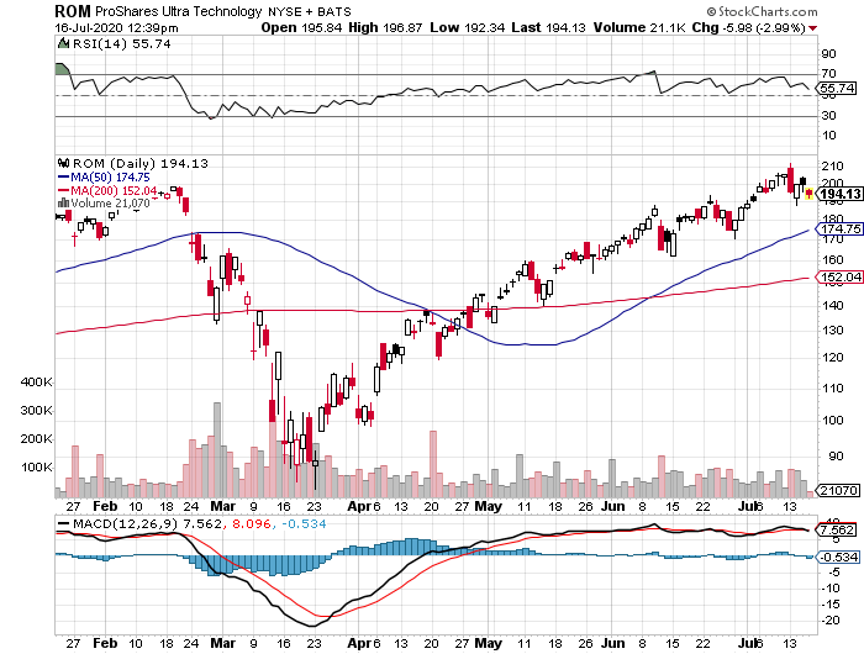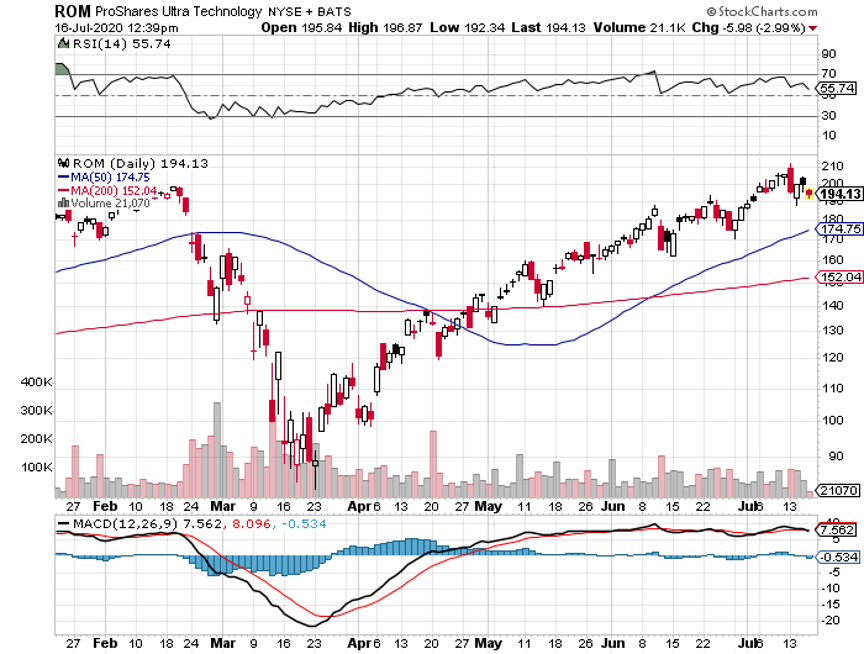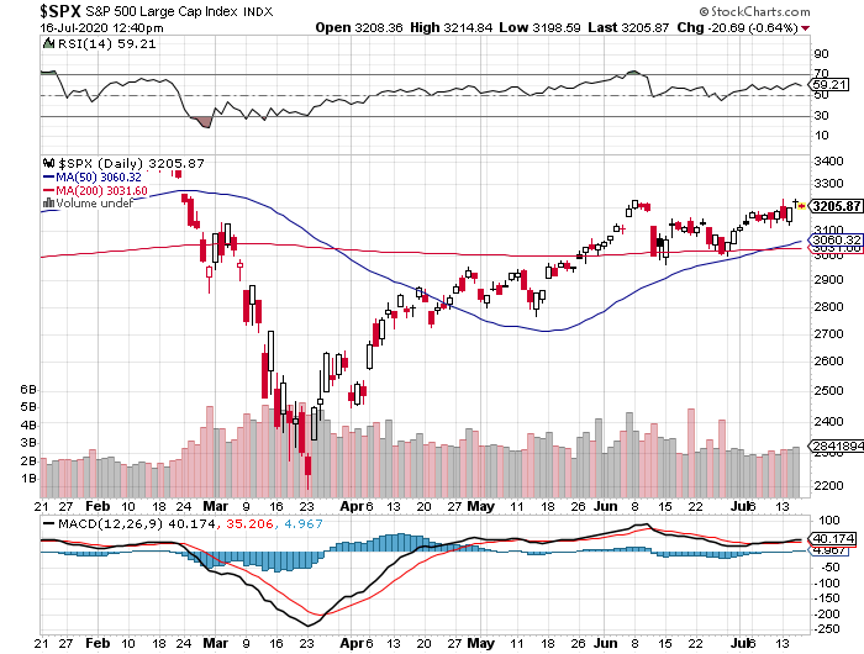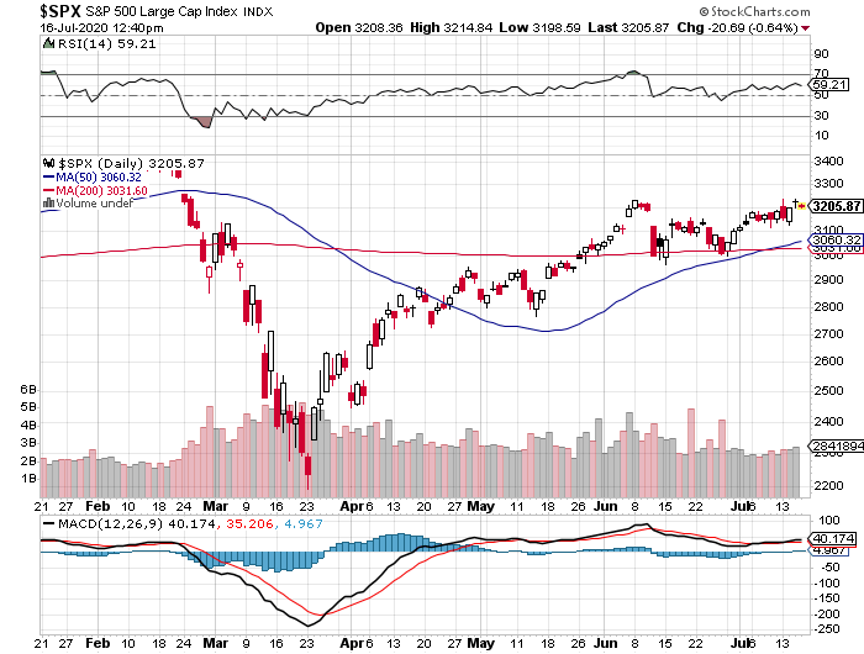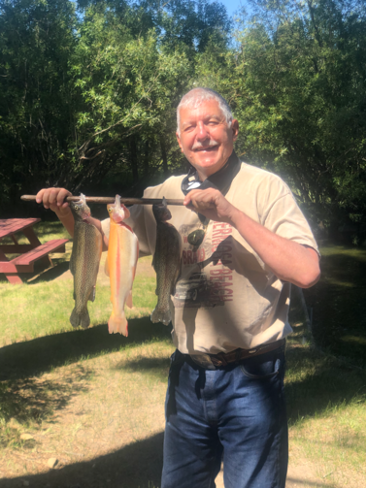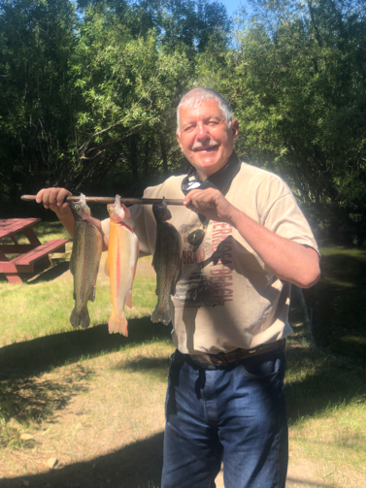 https://www.madhedgefundtrader.com/wp-content/uploads/2020/07/john-thomas-fishing.png
488
366
Mad Hedge Fund Trader
https://madhedgefundtrader.com/wp-content/uploads/2019/05/cropped-mad-hedge-logo-transparent-192x192_f9578834168ba24df3eb53916a12c882.png
Mad Hedge Fund Trader
2020-07-17 09:02:29
2020-07-17 10:29:23
July 15 Biweekly Strategy Webinar Q&A