Featured Trades: (HEDGE FUND ANNUS HORRIBLUS)


1) Hedge Fund Annus Horriblus. Making the rounds in Europe, I managed to hook up with hedge fund friends in London, Milan, and Geneva, and what I saw was not a pretty picture. Most hedge funds are having a terrible year.
According to HSBC's private bank, of 300 hedge funds they track, only nine are up double digits, and most of those are narrowly mandated technology funds. Almost every fund lost money in June. And oh, how the mighty have fallen, with the biggest funds producing the soggiest performance.
Bruce Kovner's Caxton Associates' main fund is off by 3.88% this year, Paul Tudor Jones is down by 2.25%, Louis Bacon's Moore Capital took a 2.84% hickey, and Fortress Capital has dipped 2.44%. Emerging markets have done worse, with Brevan Howard's dedicated fund taking a 4.64% knock. Paulsen & Co. pursued a bullish strategy in the banks which I never understood and lost an eye popping 20%.
For a start, you can blame the almost complete absence of any clear trends this year. The S&P 500 is up was up 7% in the first half, with the entire move occurring only during the last three days. Until then, we spent all out time inside a narrow 120 point, 9% trading range. Ditto for Treasury bonds, which are up only 3 points on the year with a yield so small you need a magnifying glass to find it. The ETF (TLT) stuck inside a miserable 10 point, or 11% range.
How about the Euro? Is the never ending sovereign debt crisis presenting great shorting opportunities? Not a chance. The European currency is up 7% this year. The only way to pay the bills with a move like that is to leverage up like crazy, something that risk managers are loathe to do.
How about commodities? Did Dr. Copper, the only metal with a PhD in economics, open its wallet for hedgies this year? Nope. The copper ETF (CU) is actually down 1%. Maybe it should go back to night school for another course in macroeconomics?
Perhaps precious metals gave us an in? Negative. Despite all of the fear, angst, and general tearing out of hair seen this year, gold managed a modest 4% gain, while silver, after a lot of sound and fury, delivered a middling 8% increase. Platinum and palladium are dead unchanged on the year, thanks to the deflationary impact of the Japanese earthquake on the global auto industry.
Possibly this really is the year when cash is king. Sounds to me like the best thing to do is to go to the beach.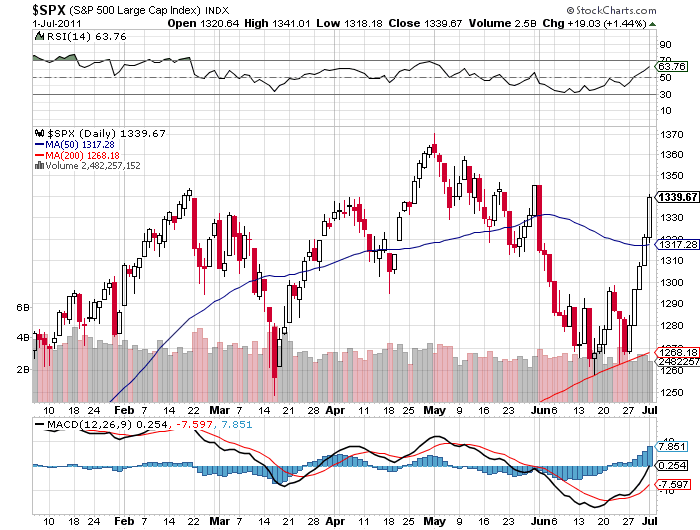 –
–
–
–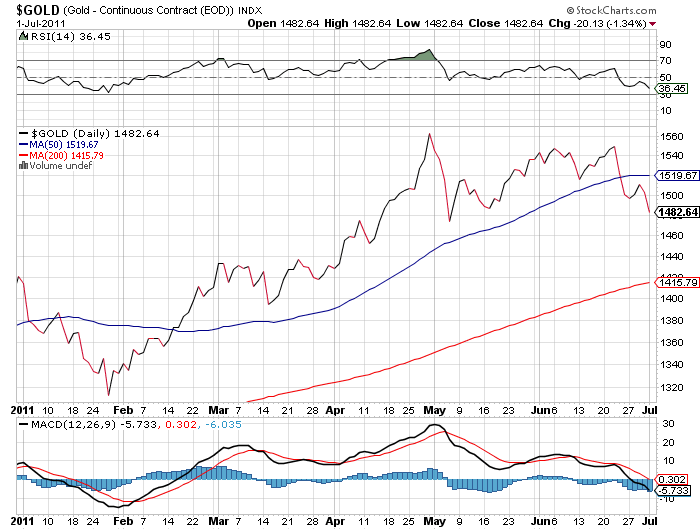 –
Not a Lot to Chew on Here
https://madhedgefundtrader.com/wp-content/uploads/2019/05/cropped-mad-hedge-logo-transparent-192x192_f9578834168ba24df3eb53916a12c882.png
0
0
Mad Hedge Fund Trader
https://madhedgefundtrader.com/wp-content/uploads/2019/05/cropped-mad-hedge-logo-transparent-192x192_f9578834168ba24df3eb53916a12c882.png
Mad Hedge Fund Trader
2011-07-06 02:00:35
2011-07-06 02:00:35
July 6, 2011 - Hedge Fund Annus Horriblus