The world will never be the same again.
Not only is the old world rapidly disappearing before our eyes, the new one is breaking down the front door with alarming speed. In short: the future is happening fast, very fast, and with coronavirus, people are understanding wondering about economic effects long term. 
To a large extent, long term economic trends already in place have been given a turbocharger. Quite simply, you just take out the people. Human contact of any kind will be minimized. I'll tick off some of the more obvious.
You may think I'm nuts. But all San Francisco Bay Area counties have been given a "shelter in place" order. All travel is banned except to gain essential necessities. In any case, the grocery stores are now empty, unless you have a taste for chickpea-based pasta.
Let me clarify first that it is highly unlikely that you will get the Corona virus. If China peaks at the current 90,000 cases and 4,000 deaths, that means there is one chance in 325,000 you will die of the Corona virus. If the number of cases doubles, that drops to one chance in 175,000. In other words, you are more likely to win the lottery than die of Corona virus.
However, that is logic speaking. Fear is what is firmly in the driver's seat right now. The only data point that counts now is the number of new Corona cases. You can find that figure here.
 
In the meantime, you better get used to your new life. You know that home office of yours? It is about to gain a full-time occupant, i.e. you. Most large companies already migrated to four, or even three-day work weeks, with the remainder to be spent at home.
One email, and that has suddenly become a five-day week at home. Many of these employees are never coming back, preferring to avoid horrendous commutes, lower costs, and yes, future pandemic viruses. We are already using GoToMeeting (LOGM) and Zoom (ZM) for many meetings. That simply becomes a full-time enterprise.
Commerce will change beyond all recognition. Did you do a lot of shopping on Amazon (AMZN) like I do? Now, you're really going to pour it on. Amazon just announced the hiring of 100,000 new distribution and delivery people today to handle the surge in business. The pandemic is really going to be the death knell of the mall, where a potentially fatal disease is only a sneeze away. Avoid mall REITs (SPG) like the plague, no matter how much they promise to pay you in yield.
And how are you going to pay for that transaction? Guess what one of the most efficient transmitter of disease is? That would be US dollar bills. Take paper money in change and you are not only getting contact from the salesclerk, but the last dozen people who handled the money.
Contactless payments deal with this nicely. People may be swiping their iPhone wallet, or are simply scanned when they walk in the store, as with some Whole Foods shops owned by Amazon.
Conferences? A thing of the past. All of my public speaking events around the world over the next three months have been cancelled. In their place will be webinars. They offer lower conversion rates but include cheaper costs as well. At least I won't have 18 hours of jet lag to deal with anymore. I'm sure Quantas will miss those first-class ticket purchases and I'll miss the Champaign.
Entertainment is also morphing beyond all recognition. Comcast just announced that newly released movies will be available for a $20 rental. Clearly, they are assuming that theater attendance will go to zero. Again, this has been a long time coming and the other major movie producers will soon follow suit.
With the president banning assemblies of more than ten people today that's a safe bet. Regal has announced that it is closing all 542 of its theaters. Stay away from AMC Entertainment Holdings (AMC), although its already almost gone to zero, down 75% this year.
Exercise is changing overnight. All gyms and health clubs are now closed, so working out will become a solo exercise far away on a high mountain. I have already been doing this for 30 years, so piece of cake here. Friends with yoga classes are now doing them in the living room, streaming their instructors online.
That's just a snapshot of some of the long term economic effects of coronavirus.
If you are having trouble getting your kids to comply with social distancing requirements, have a family movie night and watch Gwyneth Paltrow in Contagion. Is has been applauded by scientists as the most accurate presentation of the kind of out-of-control pandemic which we may now be facing.
It is bone-chilling.
As for me, I have my stockpile of food and will be self-quarantining for the foreseeable future.
Stay healthy.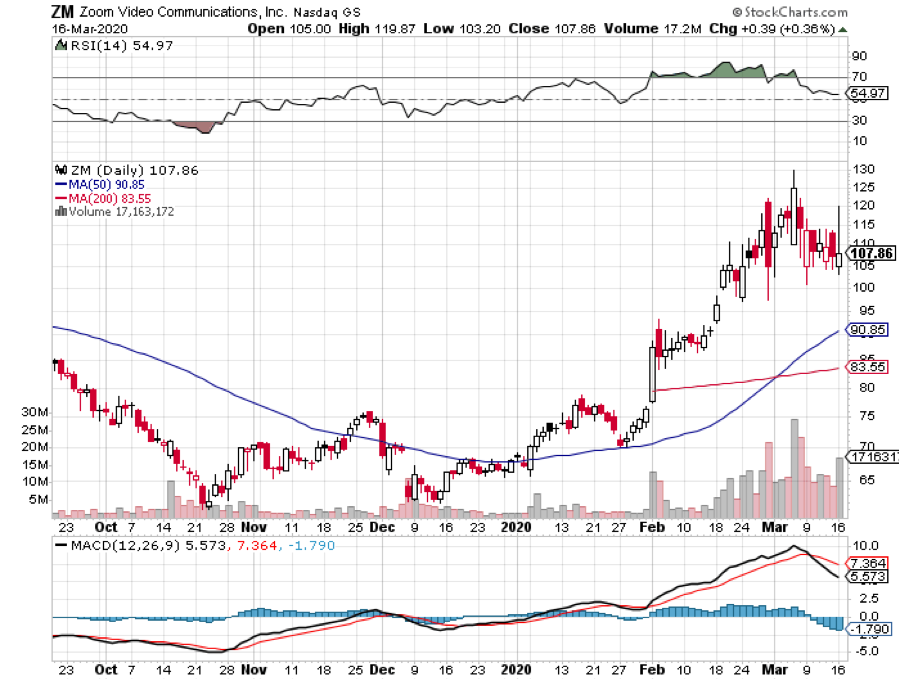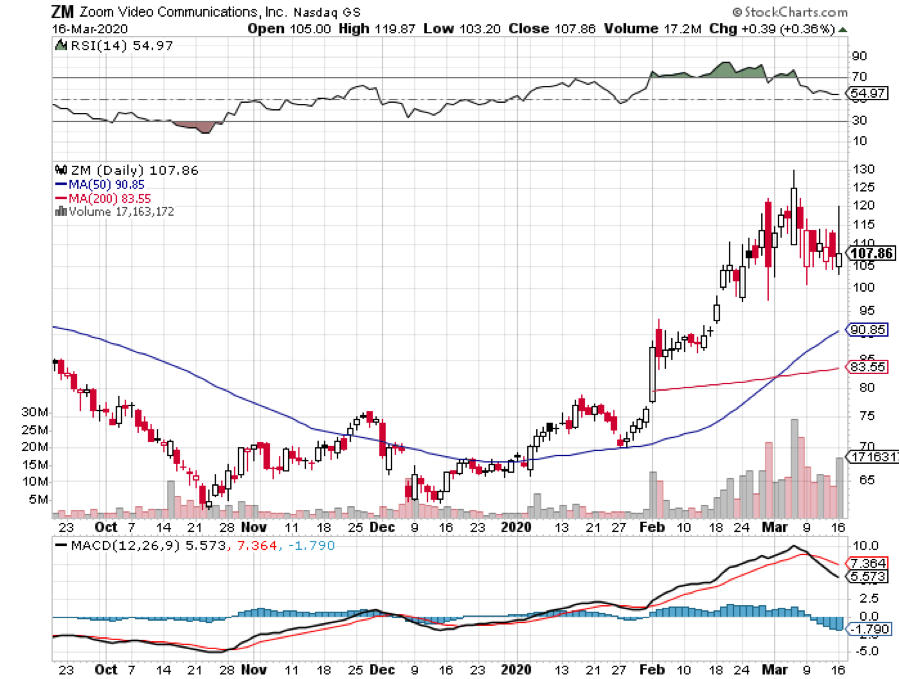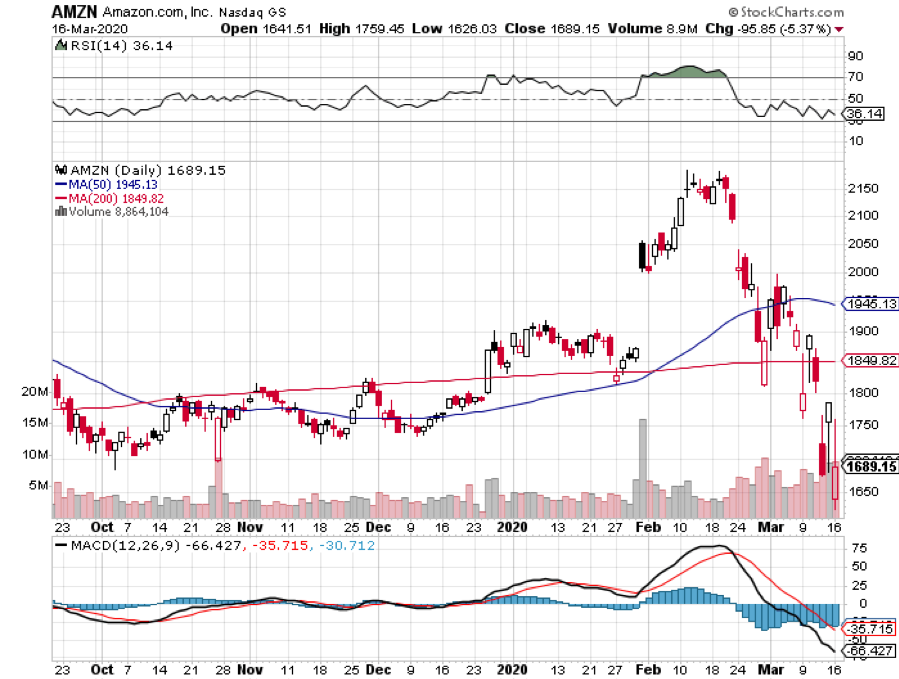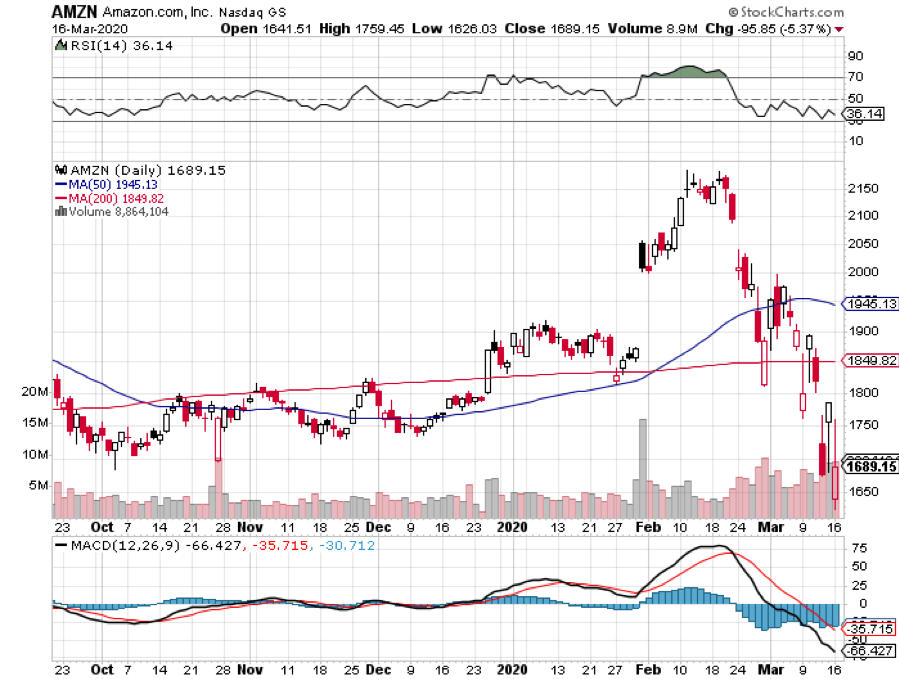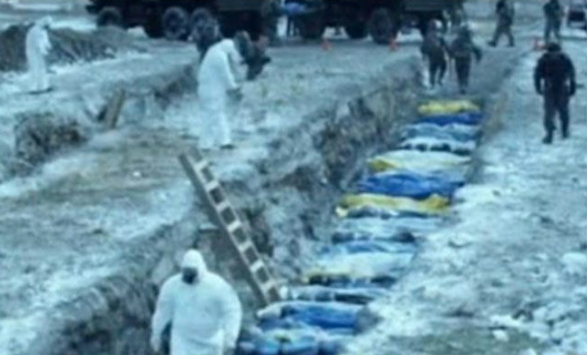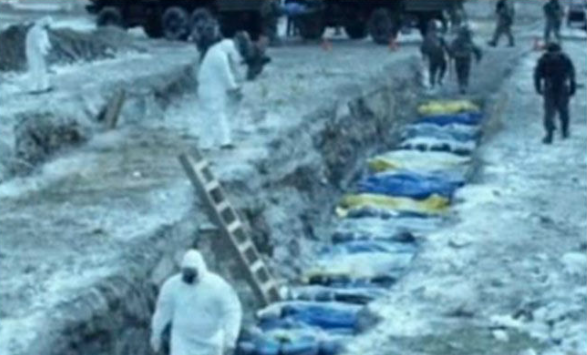 This is a REAL Bear Market
https://www.madhedgefundtrader.com/wp-content/uploads/2020/03/corona-mass-grave.png
355
587
Mad Hedge Fund Trader
https://madhedgefundtrader.com/wp-content/uploads/2019/05/cropped-mad-hedge-logo-transparent-192x192_f9578834168ba24df3eb53916a12c882.png
Mad Hedge Fund Trader
2020-03-17 08:04:04
2020-05-11 14:45:56
Long Term Economic Effects of the Coronavirus