I am sitting here at the Lone Eagle Grill in Incline Village, Nevada, enjoying a rare solo lunch. No one is asking me about the future of interest rates, if there is any gold inside Fort Knox or if the aliens really landed at Roswell, New Mexico.
My table overlooks majestic Lake Tahoe, and a brace of mallard ducks has just skidded across the smooth surface for a landing.
My big score last night was coming across a wild bobcat, the first I had ever seen in the Sierras. After cautiously studying me for a minute with his bright yellow glowing eyes, he scampered up the mountain.
My pastrami sandwich is cooked to perfection, and would give Manhattan?s best culinary effort a run for its money. In fact, I have enough food here for two entire meals. Bring on the doggie bag!
After surviving a meat grinder of a January, putting the pedal to the metal in February, and dodging the raindrops of March, the model-trading portfolio of the Mad Hedge Fund Trader has posted a year-to-date gain of 10%.
We have generated profits for followers every month this year, and are now a mere 4.75% short of a new all time performance high.
Mad Day Trader, Jim Parker, and myself have performed like tag team wrestlers, delivering winners for our paid subscribers one right after the other. Some 12 out of my last 14 Trade Alerts have been profitable.
I managed to nail the collapse in the euro (FXE), (EUO) big time, backing that up with profitable long positions in the S&P 500 (SPY), the Russell 2000, and Gilead Sciences (GILD).
When the markets turned jittery, I coined it with short positions in Alcoa (AA), QUALCOM (QCOM) and AT&T (T).
Only a premature long in oil (LINE) and a short in Treasuries (TBT) have scarred my numbers so far this year.
Jim has been on an absolute hot streak in 2015, shaking the Bull Run in biotechs for all it is worth (ZIOP), (THRX), (ZTS) and executing some perfectly times shorts in oil (USO).
This is compared to the miserable performance of the Dow Average, which is up a pitiful +2% during the same period.
The nearly four and a half year return of my Trade Alert service is now at an amazing 162.4%, compared to a far more modest increase for the Dow Average during the same period of only 51%.
That brings my averaged annualized return up to 38.2%. Not bad in this zero interest rate world. It appears better to take on some risk and reach for capital gains and trading profits, than surrender to the paltry fixed income yields out there.
This has been the profit since my groundbreaking trade mentoring service was first launched in 2010. Thousands of followers now earn a full time living solely from my Trade Alerts, a development of which I am immensely proud.
What saved my bacon this month was my instant and accurate decoding of Fed chairman Janet Yellen?s cryptic comments on the future of possible interest rate hikes, or the lack thereof.
We got to eat our ?patience? and have it too.
Wall Street gets so greedy, and takes out so much money for itself, there is now nothing left for the individual investor any more. They literally kill the goose that lays the golden egg.
The Mad Hedge Fund Trader seeks to address this imbalance and level the playing field for the average Joe. Looking at the testimonials that come in every day, I?d say we?ve accomplished that goal.
It has all been a vindication of the trading and investment strategy that I have been preaching to followers for the past seven years.
Quite a few followers were able to move fast enough to cash in on my trading recommendations. To read the plaudits yourself, please go to my testimonials page by clicking here.
Watch this space, because the crack team at Mad Hedge Fund Trader has more new products and services cooking in the oven. You?ll hear about them as soon as they are out of beta testing.
Our business is booming, so I am plowing profits back in to enhance our added value for you.
The coming year promises to deliver a harvest of new trading opportunities. The big driver will be a global synchronized recovery that promises to drive markets into the stratosphere by the end of 2015.
Global Trading Dispatch, my highly innovative and successful trade-mentoring program, earned a net return for readers of 40.17% in 2011, 14.87% in 2012, and 67.45% in 2013, and 30.3% in 2014.
Our flagship product,?Mad Hedge Fund Trader PRO, costs $4,500 a year. It includes?Global Trading Dispatch(my trade alert service and daily newsletter). You get a real-time trading portfolio, an enormous research database and live biweekly strategy webinars. You also get Jim Parker?s?Mad Day Trader?service and?The Opening Bell with Jim Parker.
To subscribe, please go to my website, ?www.madhedgefundtrader.com, click on the ?Memberships? located on the second row of tabs.
By the way, those of you who ran up huge profits with your euro shorts in January and February, and the overnight killing I scored with the Russell 2000 (IWM) this week, you all owe me new testimonials.
Ship em in!
Oh, and buy the way, there is no gold in Fort Knox. That is why Nixon took us off the gold standard in 1973. And the aliens did land at Roswell. Where do you think my iPhone and Tesla came from?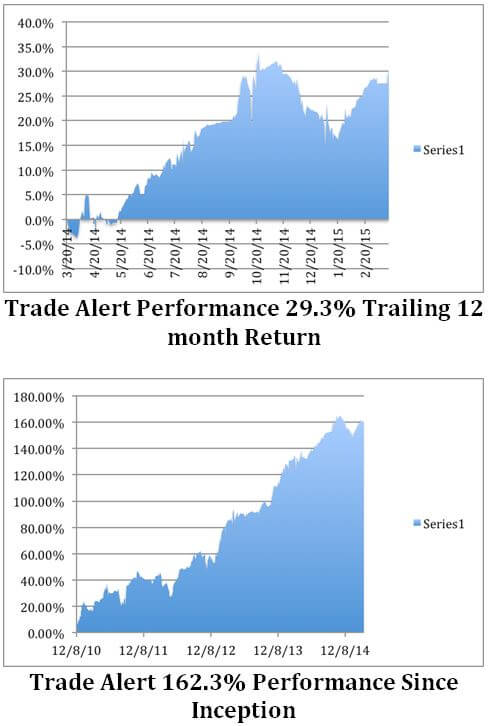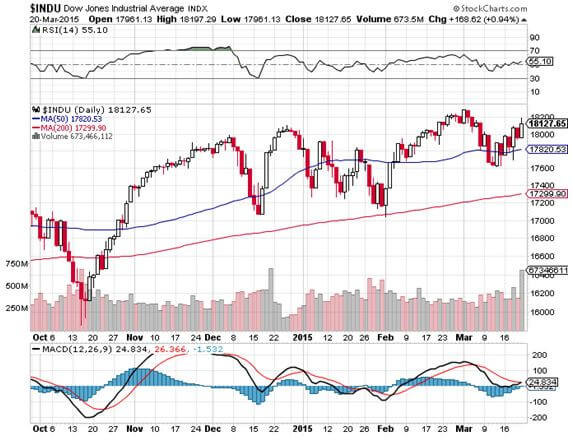 Looking for the Next Great Trade
https://www.madhedgefundtrader.com/wp-content/uploads/2015/03/John-Thomas5.jpg
398
393
Mad Hedge Fund Trader
https://madhedgefundtrader.com/wp-content/uploads/2019/05/cropped-mad-hedge-logo-transparent-192x192_f9578834168ba24df3eb53916a12c882.png
Mad Hedge Fund Trader
2015-03-23 01:03:59
2015-03-23 01:03:59
Mad Hedge Fund Trader Hits 10% Profit in 2015