Mad Hedge Hot Tips
May 13, 2019
Fiat Lux
The Five Most Important Things That Happened Today
(and what to do about them)
1) China Retaliates, raising tariffs of most US goods, ratcheting up the trade war. US markets are crushed, with the Dow average down 500 and Chinese plays like Apple (AAPL) and Boeing (BA) especially hard hit. Click here.
2) Four Oil Tankers Attacked, at the Saudi port of Fujairah, sending oil soaring. America's "two war" strategy may be put to the test, with the US attacking Iran and North Korea simultaneously. Click here.
3) Bitcoin Tops 7,000, on a massive "RISK OFF" trade. The cryptocurrency is clearly replacing gold as the fear trade. Click here.
4) Antitrust Suit Proceeds against Apple, on its monopoly position in the App Store, says the Supreme Court. The stock craters $12.00. Another buying opportunity is setting up here. Click here.
5) Heard at SALT. Some 95% of all financial transactions in China take place on smartphones, compared to only 4% in the US, so they are well ahead in fintech. Can they come here?
Published today in the Mad Hedge Global Trading Dispatch and Mad Hedge Technology Letter:
(MARKET OUTLOOK FOR THE WEEK AHEAD, OR A GAME OF CHICKEN),
(SPY), (TLT), (UBER), (BA), (SOYB)
(THE TIDAL WAVE OF EUROPEAN EV SUPPLY)
(TSLA)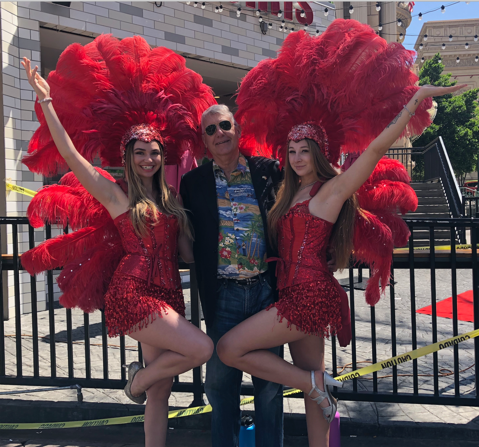 You Can't Do Enough Research
https://www.madhedgefundtrader.com/wp-content/uploads/2019/05/cropped-mad-hedge-logo-transparent-192x192_f9578834168ba24df3eb53916a12c882.png
0
0
Mad Hedge Fund Trader
https://www.madhedgefundtrader.com/wp-content/uploads/2019/05/cropped-mad-hedge-logo-transparent-192x192_f9578834168ba24df3eb53916a12c882.png
Mad Hedge Fund Trader
2019-05-13 11:20:29
2019-05-13 11:25:41
Mad Hedge Hot Tips for May 13, 2019