Trade the Tweet.
That seems to be the new strategy adopted by traders who are still groping in the dark trying to figure out how to make money in the brave new world.
So, when the President-elect says something idiotic and knocks a stock down 10% in seconds, you buy it.
When sanity returns and the stock bounces back the next day, you take profits.
It worked with Boeing (BA) this week. It worked with Wynn Resorts (WYNN) when the Chinese later figured out the game.
Who?s next? Only The Donald knows for sure.
At this rate, we should have one out of two good trades a day for the next four years.
With selling now apparently illegal, expect stocks to continue their grind up until year end.
That?s because sellers are postponing realizing capital gains until 2017, when lower tax rates are expected to kick in.
So, if all the traditional December selling has been pushed back to January, what happens to markets in January?
Politics aside, we could be facing one of the seminal decisions of the decade when the Federal Reserve renders its decision on interest rates this coming Wednesday.
Will they raise by 25 basis points, or will Janet Yellen go for the full 50? I?m betting on the former, as my friend, Janet, is still a dove, regardless of which way the political winds are blowing.
By the way, I have arranged a private meeting with the nation?s central bank governor in January while she is here for the holidays and a round of meetings at the San Francisco Fed.
I?ll let you know what I discover in a New Year newsletter.
Of course, I?m filled with holiday cheer, thanks to the double short in the Treasury bond market (TLT) I have maintained since the November 8th election.
Bonds are in free fall, and are now approaching two-year lows. The (TLT) has collapsed a staggering 12 points since Election Day.
In the meantime, another one of my heroes, the ProShares UltraShort 20+ Year Treasury 2X ETF (TBT) hit a new multiyear high of $42.20, up an eye popping 41.57% since the July low.
Although we have already moved a lot, how many bonds do you want to be short when ten-year yields are on their way from 2.50% to 6%?
How about a truckload?
This will be the trade that keeps on giving. Think of it as your new rich uncle, or the cousin that just IPO'd a hot new tech company.
You better get out there and refinance your house before rates really take off. And while you?re at it, you better buy a second and third home too.
With Dodd-Frank about to be set on fire, lending standards will disappear, and everyone and his brother will be out there borrowing to buy new homes before rates rise further.
I know history repeats itself, but does it have to be so predictable?
As the year winds down, I feel the increasing gravitational pull of Incline Village at Lake Tahoe in the High Sierras which is forecast to get snow every day for the next week.
I?m looking forward to writing my 2017 All Asset Class Annual Review which take me two weeks to write.
I?ll only be taking breaks to play Monopoly, Jenga and Risk, eat freshly baked chocolate chip cookies, and, of course, snow shoe vast distances at high altitude.
As for the coming week?s data releases:
Monday, December 12th, has absolutely nothing of note to be released as we move into the year end wind down.

On Tuesday, December 13th at 10:00 AM EST, we get a new update on November Factory Orders.
On Wednesday, December 14th at 2:00 PM, the big event of the week takes place when the Fed releases its interest rate decision. A press conference with Janet Yellen will follow.
At 10:30 AM the EIA Petroleum Status Report will give us updated inventory numbers. Will oil peak out here? Or does it have a few more dollars to run?
On Thursday, December 15th, we learn the Weekly Jobless Claims at 8:30 AM EST. We also get a new Consumer Price Index for November. These may be the last low inflation numbers we see for a generation.
On Friday, December 16th, we get a quadruple witching options expiration, with the big players gaming the opening and the close. I am out of my December options positions so I really don?t care what happens.
At 1:00 PM we get the Baker Hughes Rig Count. We?ll see if falling oil production puts a dent in US oil production.
Keep in mind that virtually all economic indicators are still backward, and not reflective of our brave new world. We won?t see that until January.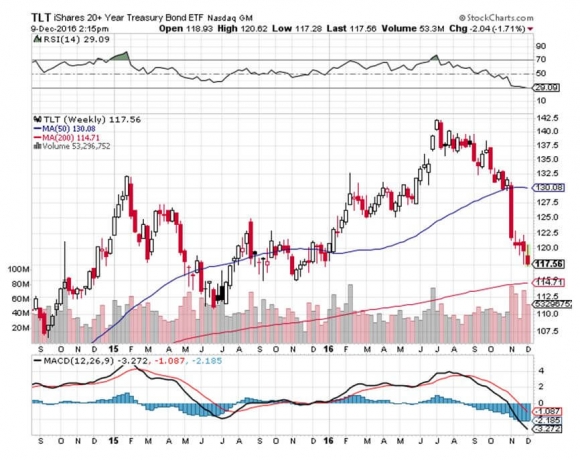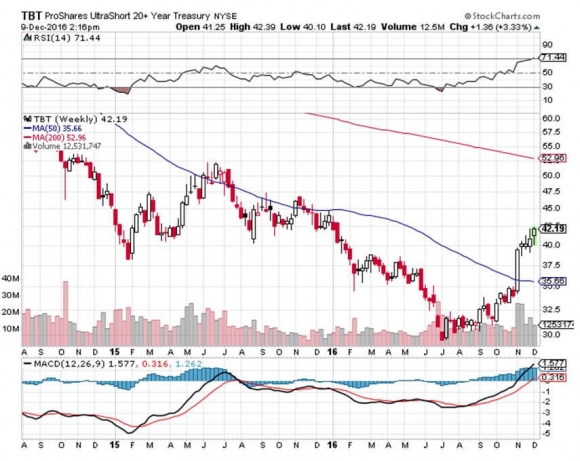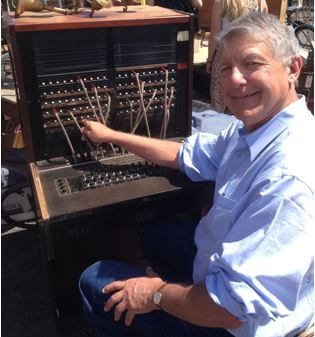 https://www.madhedgefundtrader.com/wp-content/uploads/2015/04/John-Thomas-Switchboard.jpg
337
315
DougD
https://www.madhedgefundtrader.com/wp-content/uploads/2019/05/cropped-mad-hedge-logo-transparent-192x192_f9578834168ba24df3eb53916a12c882.png
DougD
2016-12-12 01:08:48
2016-12-12 01:08:48
Market Outlook for the Week of December 12th AKA Trade the Tweet