Below please find subscribers' Q&A for the Mad Hedge Fund Trader May 6 Global Strategy Webinar broadcast from Silicon Valley, CA with my guest and co-host Bill Davis of the Mad Day Trader. Keep those questions coming!

Q: What broker do you use? The last four bond trades I couldn't get done.
A: That is purely a function of selling into a falling market. The bond market started to collapse 2 weeks ago. We got into the very beginning of that. We put out seven trade alerts to sell bonds, we're out of five of them now. And whenever you hit the market with a sell, everyone just automatically drops their bids among the market makers. It's hard to get an accurate, executable price when a market is falling that fast. The important point is that you were given the right asset class with a ticker symbol and the right direction and that is golden. People who have been with my service for a long time learn how to work around these trade alerts.
Q: Is there any specific catalyst apart from the second wave that will trigger the expected selloff?
A: First of all, if corona deaths go from 2 to 3, 4, 5 thousand a day, that could take us back down to the lows. Also, the market is currently expecting a V-shaped recovery in the economy which is not going to happen. The best we can get is a U-shape and the worst is an L-shape, which is no recovery at all. What if everything opens up and no customers show? This is almost certain to happen in the beginning.
Q: How long will the depression last?
A: Initially, I thought we could get out of this in 3-6 months. As more data comes in and the damage to the economy becomes known, I would say more like 6-9, or even 9-12 months.
Q: In natural gas, the (UNG) chart looks like a bullish breakout. Does it seem like a good trade?
A: No, the energy disaster is far from over. We still have a massive supply/demand gap. And with (UNG), you want to be especially careful because there is an enormous contango—up to 50 or 100% a year—between the spot price and the one-year contract price, which (UNG) owns. Once I saw the spot price of natural gas rise by 40% and the (UNG) fell by 40%. So, you could have a chart on the (UNG) which looks bullish, but the actual spot prices in front month could be bearish. That's almost certainly what's going to happen. In fact, a lot of people are predicting negative prices again on the June oil contract futures expiration, which comes in a couple of weeks.
Q: What about LEAPS on United (UAL) and Delta (DAL)?
A: I am withdrawing all of my recommendations for LEAPS on the airlines. When Warren Buffet sells a sector for an enormous loss, I'm not inclined to argue with him. It's really hard to visualize the airlines coming out of this without a complete government takeover and wipeout of all existing equity investors. Airlines have only enough cash to survive, at best, 6-8 months of zero sales, and when they do start up, they will have more virus-related costs, so I would just rather invest in tech stocks. If you're in, I would get out even if it means taking a loss. They don't call him the Oracle of Omaha for nothing.
Q: Any reason not to do bullish LEAPS on a selloff?
A: None at all, that is the best thing you can do. And I'm not doing LEAPS right now, I'm putting out lists of LEAPS to buy on a selloff, but I wouldn't be buying any right now. You'd be much better off waiting. Firstly, you get a longer expiration, and secondly, you get a much better price if you could buy a LEAP on a 2,000 or 3,000 point selloff in the Dow Average (INDU).
Q: Would you add the 2X ProShares Ultra Short S&P 500 (SDS) position here if you did not get on the original alert?
A: I would, I would just do a single 10% weighting. But don't expect too much out of it, maybe you'll get a couple of points. And it's also a good hedge for any longs you have.
Q: What happens if the second wave in the epidemic is smaller?
A: Second waves are always bigger because they're starting off with a much larger base. There isn't a scientist out there expecting a smaller second wave than the first one. So, I wouldn't be making any investment bets on that.
Q: Pfizer (P) and others seem close to having a vaccine, moving on to human trials. Does that play into your view?
A: No, because no one has a vaccine that works yet. They may be getting tons of P.R. from the administration about potential vaccines, but the actual fact is that these are much more difficult to develop than most people understand. They have been trying to find an AIDS vaccine for 40 years and a cancer vaccine for 100 years. And it takes a year of testing just to see if they work at all. A bad vaccine could kill off a sizeable chunk of the US population. We've been taking flu shots for 30 years and they haven't eliminated the flu because it keeps evolving, and it looks like coronavirus may be one of those. You may get better antivirals for treatment once you get the disease, but a vaccine is a good time off, if ever.
Q: Is this a good time to buy Boeing (BA)?
A: No, it's too risky. The administration keeps pushing off the approval date for the 737 MAX because the planes are made in a blue state, Washington. The main customers of (BA), the airlines, are all going broke. I would imagine that their 1,000-plane order book has shrunk considerably. Go buy more tech instead, or a hotel or a home builder if you really want to roll the dice.
Q: How can the market actually drop to the lows, taking massive support from the Fed and further injections into account?
A: I don't think we will get to new lows, I think we may test the lows. And my argument has been that we give half of the recent gains, which would take us down to 21,000 in the Dow and 2400 in the (SPX). But I've been waiting for a month for that to happen and it's not happening, which is why I've also developed my sideways scenario. That said, a lot of single stocks will go to new all-time lows, such as in retailers (RTF) and airlines (JETS).
Q: Would you stay in a Twitter (TWTR) LEAP?
A: If you have a profit, I would take it.
Q: What about Walt Disney (DIS)?
A: There are so many things wrong with Disney right now. Even though it's a great company for the long term, I'm waiting for more of a selloff, at least another $10. It's actually rallying today on the earnings report. Around the low $90s I would really love to get into LEAPS on this. I think more bad news has to hit the stock for it to get lower.
Q: Are you continuing to play the (TLT)?
A: Absolutely yes, however, we're at a level now where I want to take a break, let the market digest its recent fall, see if we can get any kind of a rally to sell into. I'll sell into the next five-point rally.
Q: Any reason not to do calls outright versus spreads on LEAPS?
A: With LEAPS, because you are long and short, you could take a much larger position and therefore get a much bigger profit on a rise in the stock. Outright calls right now are some of the most expensive they've ever been. So, you really need to get something like a $10 or $15 rise in the stock just to break even on the premium that you're paying. Calls are only good if you expect a very immediate short term move up in the stop in a matter of days. LEAPS you can run for two years.
Q: Is gold (GLD) still a buy?
A: Yes, the fundamental argument for gold is stronger than ever. However, it has been tracking one for one with the stock market lately. That's why I'm staying out of gold—I'd rather wait for a selloff in stocks to take gold down; then I'll be in there as a buyer.
Q: Should I take profits on what I bought in April and reestablish on a correction?
A: Absolutely. If you have monster profits on a lot of these tech LEAPS you bought in the March/early April lows, then yes, I would take them. I think you will get another shot to buy these cheaper, and by coming out now and coming in later, you get to extend your maturity, which is always good in the LEAPS world.
Q: Would you buy casinos, or is it the same risk as the airlines?
A: I would buy casinos and hotels—they have a greater probability of survival than the airlines and a lot less debt, although they're going to be losing money for years. I don't know exactly how the casinos plan on getting out of this.
Q: Should we exit ProShares ultra short 20+ year Treasury Bond Fund (TBT) now?
A: No, that's more of a longer-term trade. I would hang on to that—you could get from $16 to $20 or $25 in the foreseeable future if our down move in bond continues.
Good Luck and Stay Healthy.
John Thomas
CEO & Publisher
The Diary of a Mad Hedge Fund Trader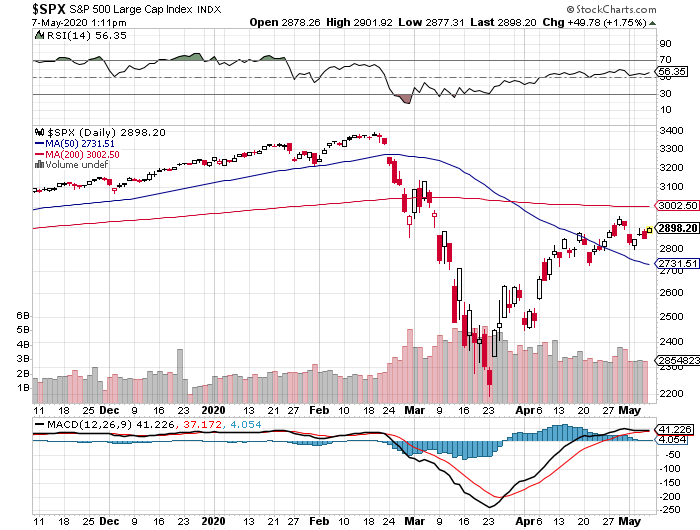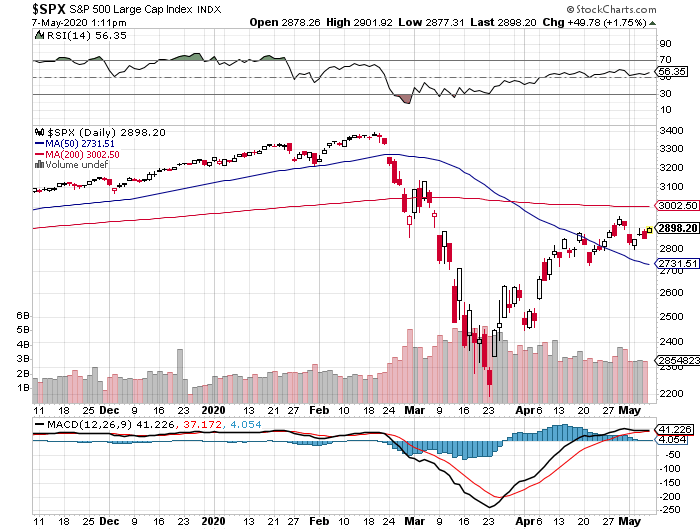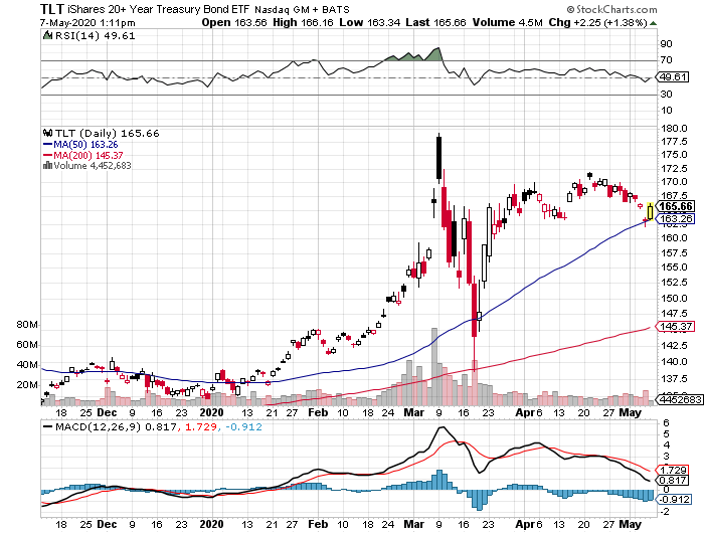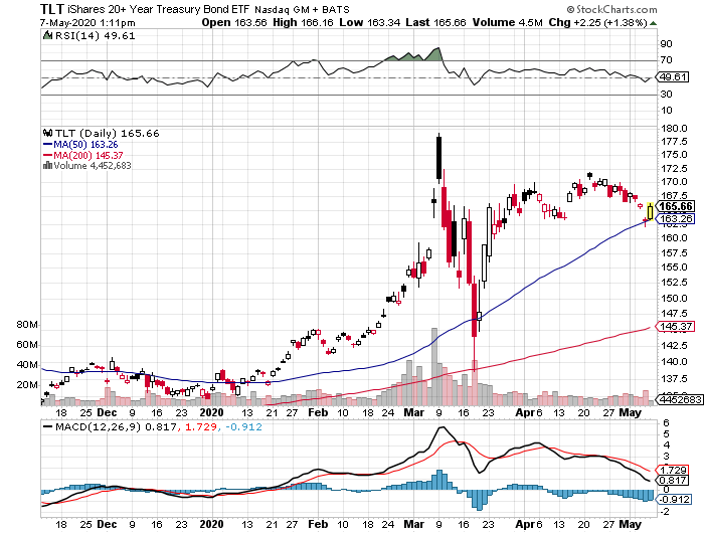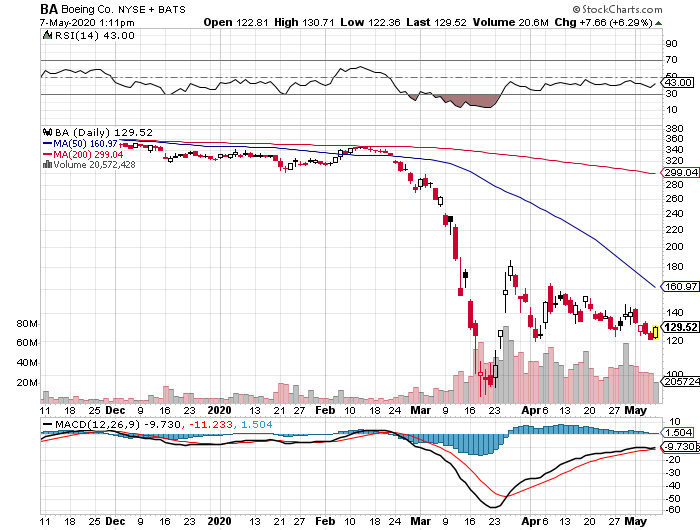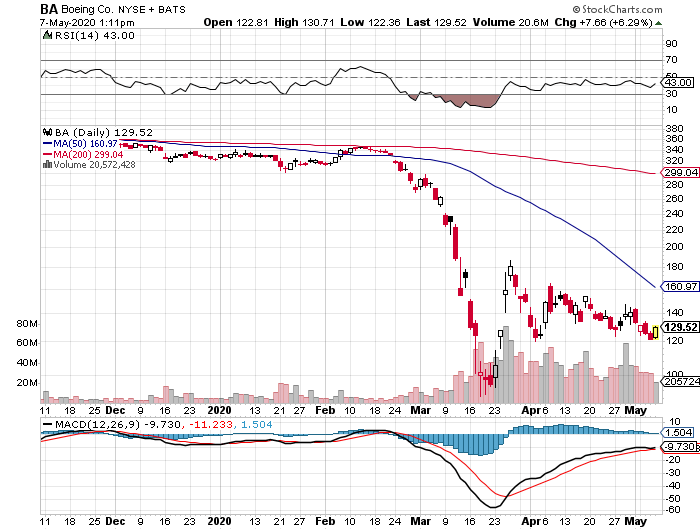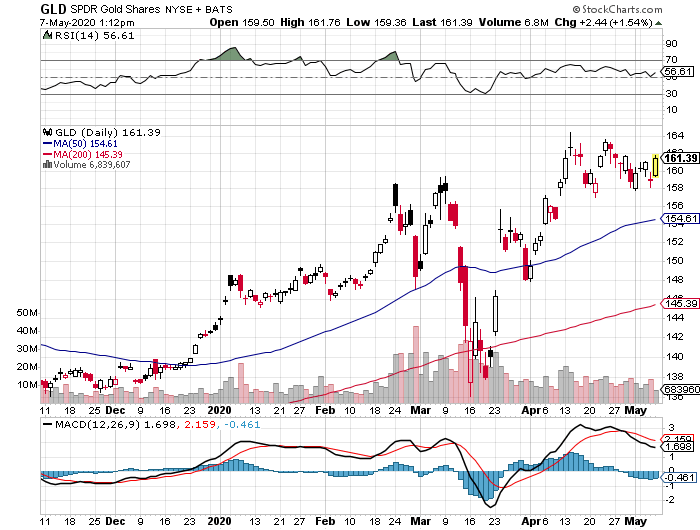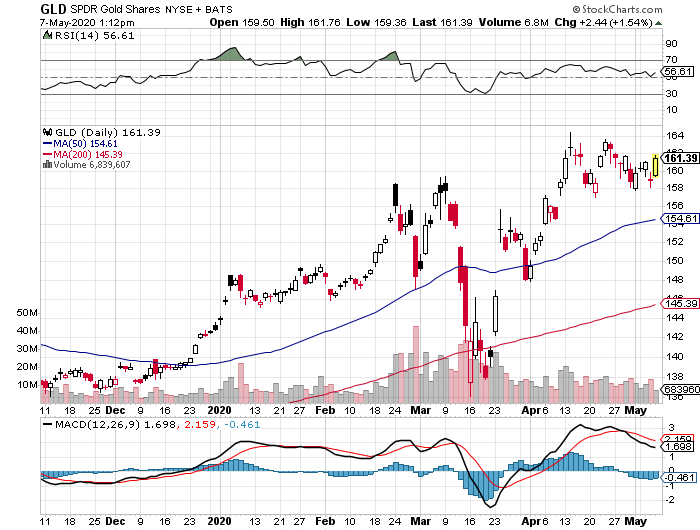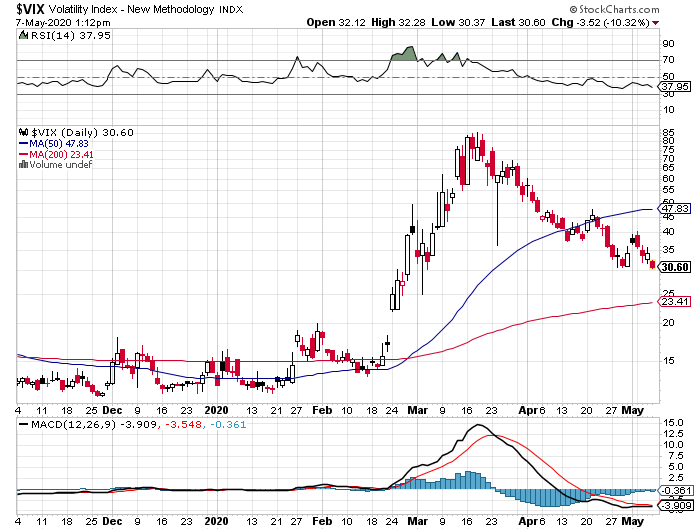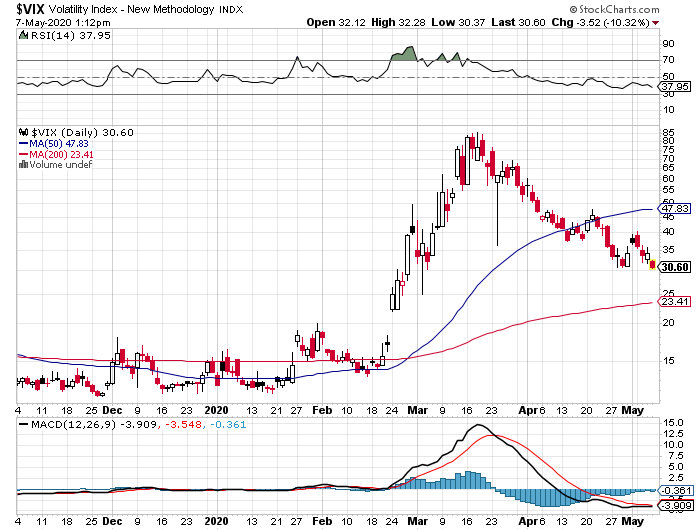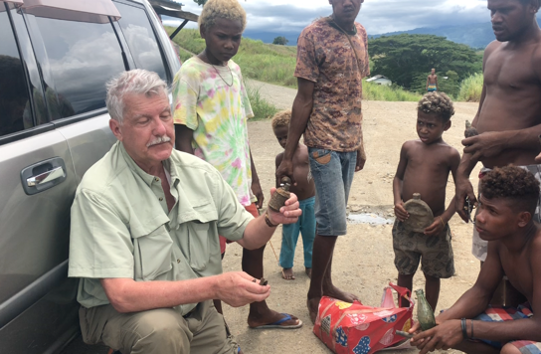 https://www.madhedgefundtrader.com/wp-content/uploads/2020/05/john-guadalcanal.png
354
541
Mad Hedge Fund Trader
https://madhedgefundtrader.com/wp-content/uploads/2019/05/cropped-mad-hedge-logo-transparent-192x192_f9578834168ba24df3eb53916a12c882.png
Mad Hedge Fund Trader
2020-05-08 09:02:46
2020-06-08 12:15:20
May 6 Biweekly Strategy Webinar Q&A