If McDonald's is using more technology, then maybe your company should be using more too.
In its most dynamic deal since divesting from Chipotle (CMG) in 2006, McDonald's acquired artificial intelligence software company Dynamic Yield.
The company is an Israeli startup specializing in software that customizes content to the user.
The result of this ramp up in technology means that your McDonald's experience is about to improve, become easier and faster.
This is not your father's McDonald's.
At handpicked locations in America last year, McDonald's tested the artificial intelligence software which provides functions such as cross-selling different items on a sidebar and taking into consideration the current weather and time of day.
For example, on hot summer days the machine learning software will most likely recommend colder items such as desserts and soft drinks, and on colder days lean towards a hotter, more filling option.
Another likely consequence is after choosing a full meal of some sort, the software will further prompt the customer of the choice of popular à la carte items via the sidebar.
The theme of digital transformation is upon us and following the lead of other fast food companies such as Domino's Pizza (DPZ) will make operations more efficient and appeal to different segments of society.
The decision to gentrify and digitize the customer experience could be a result from a stagnating fast food industry that is in a price war down to the bottom.
Did you know you that you can buy 10 chicken nuggets for $1 at Burger King now?
Or even a simple cocktail at Applebee's for just $1?
QSRs (quick service restaurants) have lagged posher establishments caused by the cutting down of immigration and the struggling of the low-income class that is squeezing out fast food restaurants' go-to clientele base.
And as construction rates have crashed because of the surging material costs induced by tariffs and a lack of foreign workers, McDonald's has been forced to look to replace demand.
Construction workers are a healthy portion of McDonald's domestic lunch demand.
Not only is foot traffic being affected, but the fast food industry in America is saturated and funnily enough, when I travel to Europe every summer, this is one of the first comments I get from the Europeans.
The drive-thru menu will be one of the primary beneficiaries of this new software, and the projected enhancement of customer satisfaction should drive higher retention rates.
McDonald's plans to roll out kiosks that self-serve customers which is one stop on the way to a fully automated experience.
In the next 5 or 10 years, there might be only one or two McDonald's employees running a franchise.
McDonald's is clearly trending towards reducing employee headcount evident in their strategy of deciding to halt lobbying efforts to bring down the minimum wage.
Genna Gent, McDonald's Vice President of U.S. government relations, went on record sharing that "outlets owned by the company have an average starting wage that exceeds $10 per hour."
Most fast-food companies would be frightened to discover the House Committee on Education and Labor advanced a bill earlier this month to increase the minimum wage from $7.25 to $15 per hour by 2024 thus incentivizing McDonald's to pick up the pace of their digital transformation.
McDonald's is not only one of the biggest employers in America, but they are one of the largest in the world.
The company had 210,000 employees in 2018 and I believe they will be able to quickly get down to 150,000 with the new software streamlining employees' tasks allowing franchises to reduce headcount.
Getting on top of the mobile app and optimizing delivery is another step to McDonald's digital growth strategy.
The adoption of machine learning will at some point allow customers to reorder their favorite meals on demand or before they enter the establishment, and even possibly personalizing parts of a meal that can mix and match to create alternative meals.
And the beauty of all of this, the same software rolled out to the self-serving kiosks, drive-thru platform, and mobile app can be universally adopted and managed from the cloud causing massive savings from tech efficiencies.
McDonald's is not without its share of difficulties, sales have been plunging since 2014 and part of the response to this was to start the digital transformation.
This is just the second step of a long drawn own process that will automate the production process and customer experience.
On the flip side, the 3-year EPS growth rate is 16% demonstrating that even with falling sales, the efficiencies are falling down to the bottom line with the company profiting over $5 billion in 2018.
Ironically enough, McDonald's profits were substantially lower with higher sales, indicating to management that a leaner version of itself has been justified.
I believe McDonald's will continue to gentrify its menu, digitize its customer experience and production process, and sale deceleration will slow down while profit acceleration and EPS will increase.
This is a good omen for the stock's trajectory and the company continues to be a good buy on the dip candidate because its upward share movement is entirely correlated to the increasing profitability which it continues to deliver on.
As we inch closer to a recession, deterioration of economic conditions could push an unintended growing number of customers through McDonald's arched doors as they usually attract customers who earn less than $45,000 per year, looking to save some extra cash.
This could set the stage for a reawakening of increased sales.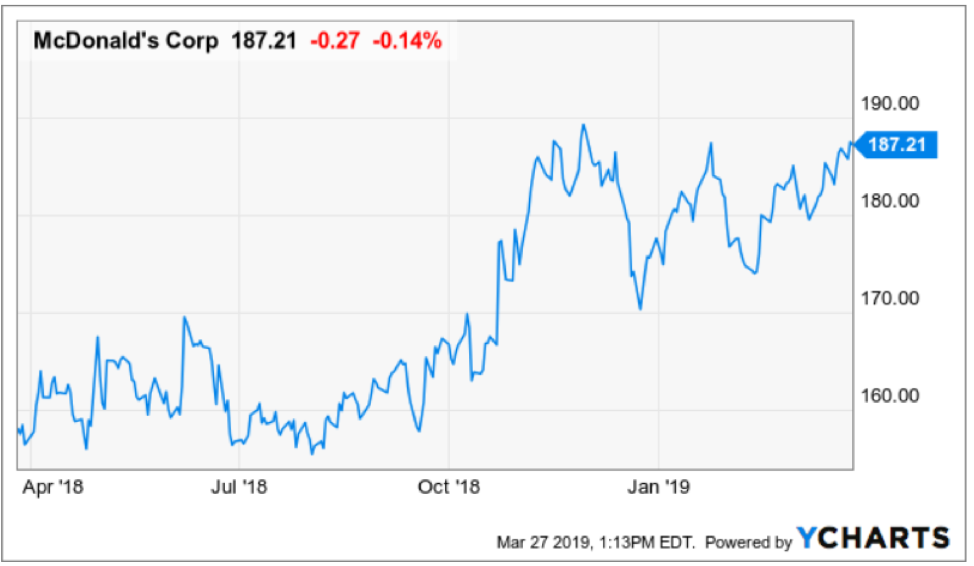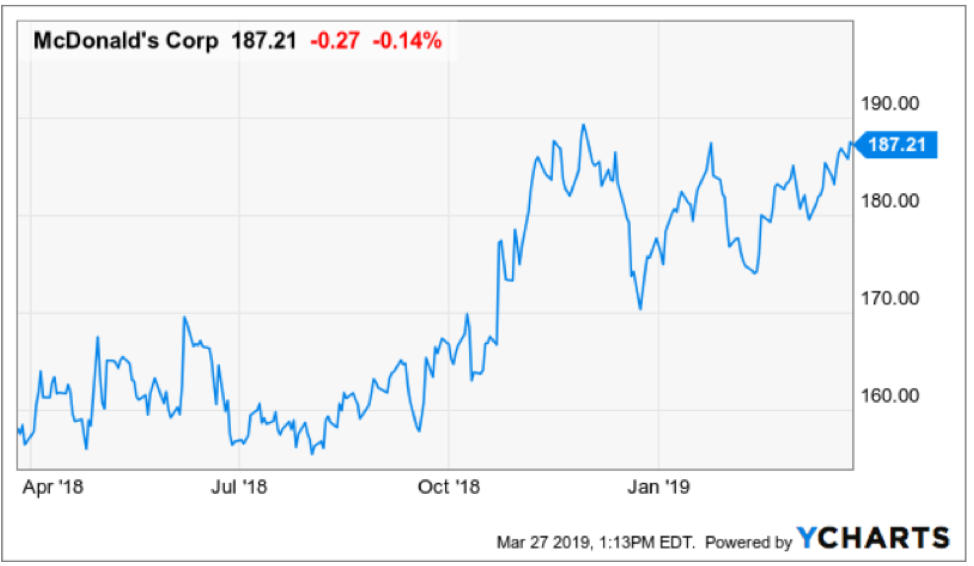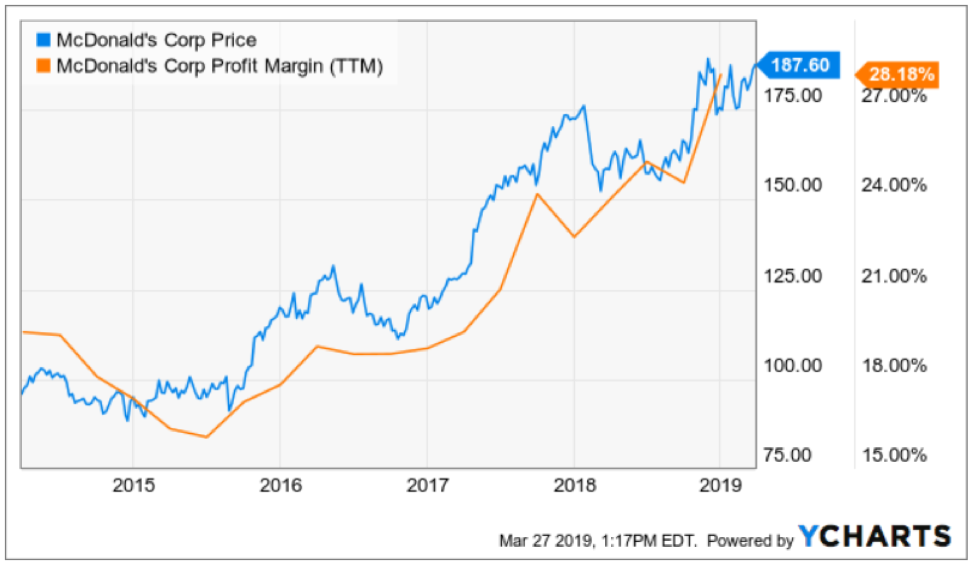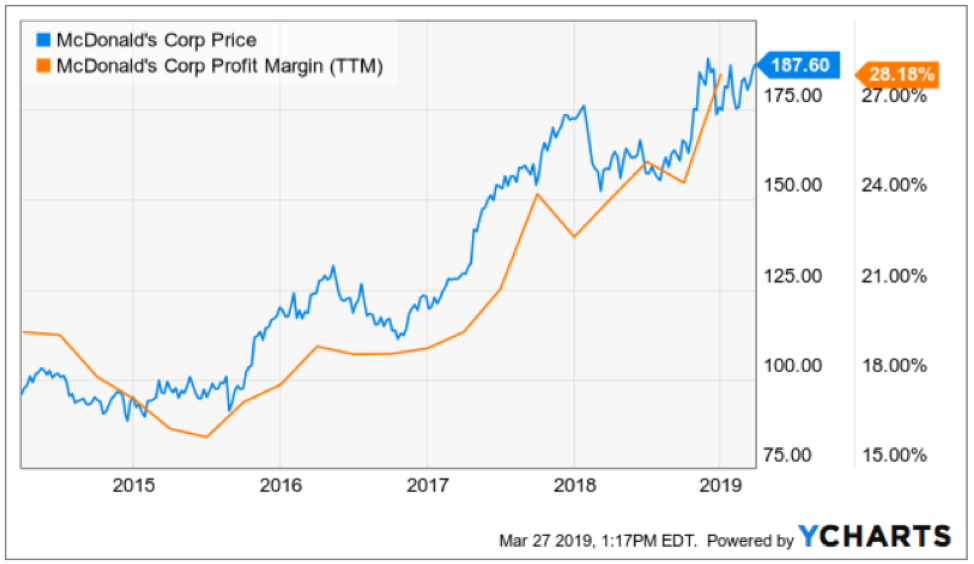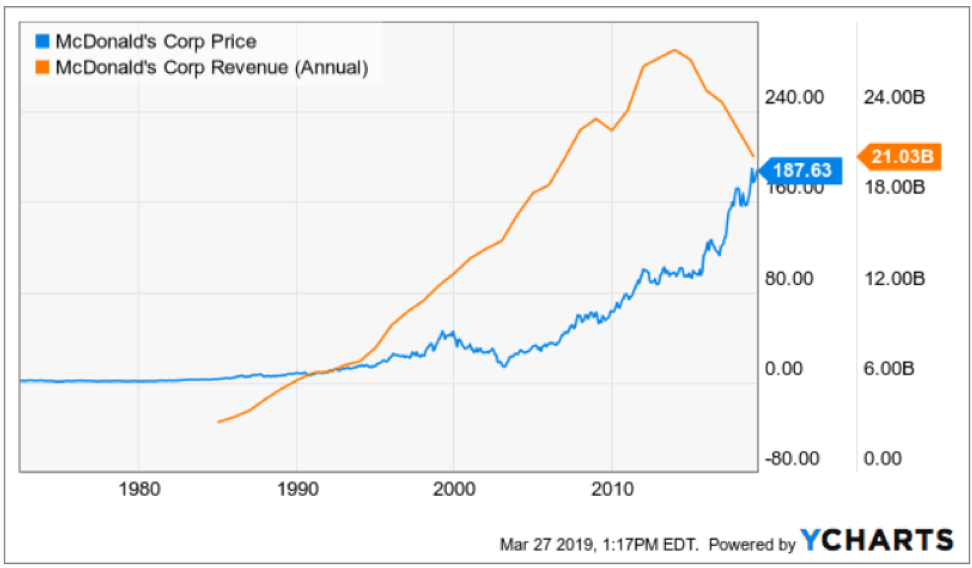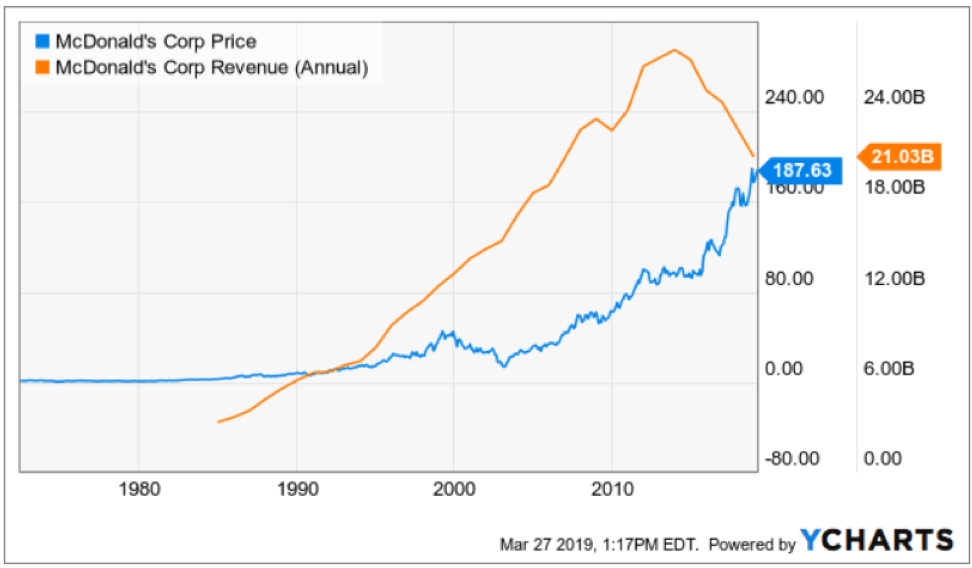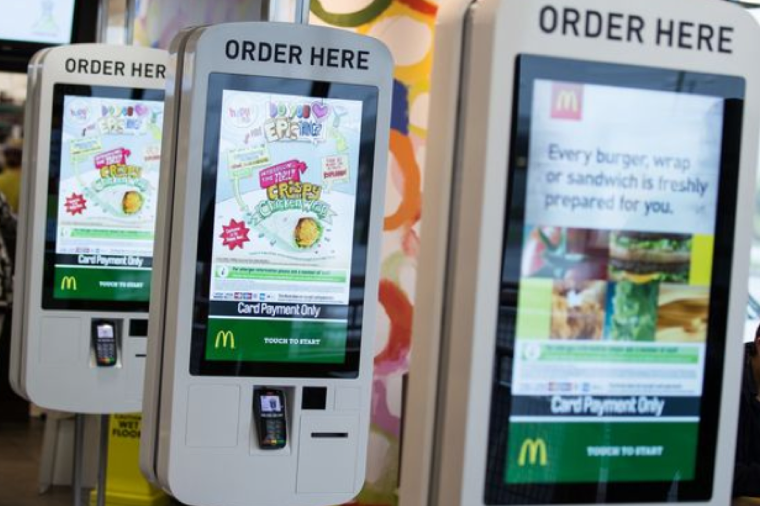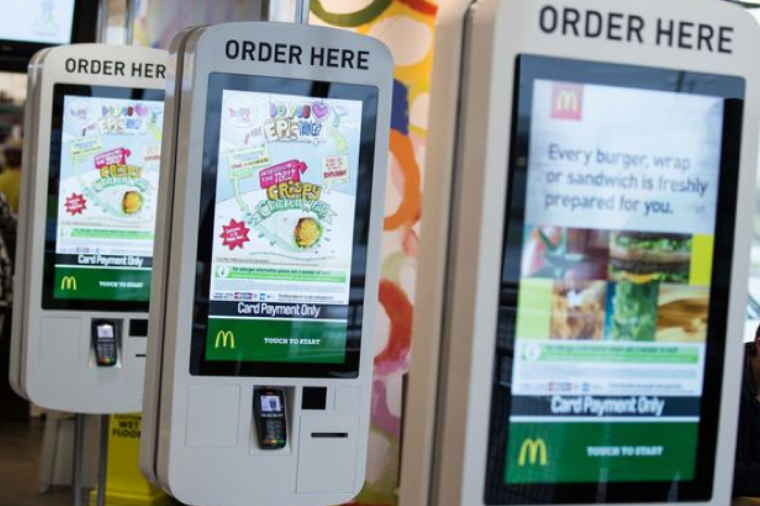 https://www.madhedgefundtrader.com/wp-content/uploads/2019/03/mcdonalds-order.png
506
760
Mad Hedge Fund Trader
https://madhedgefundtrader.com/wp-content/uploads/2019/05/cropped-mad-hedge-logo-transparent-192x192_f9578834168ba24df3eb53916a12c882.png
Mad Hedge Fund Trader
2019-03-28 03:06:45
2019-07-10 21:38:05
McDonald's Goes High Tech