We received another raft of data this morning confirming my suspicion that the economic data is slowly turning over from modestly positive to mixed.
The Challenger, Grey, & Christmas report showed that there were 51,758 job cuts in February, down 3% from January. But the first two months of 2012 revealed that layoffs announced by private companies are up 18% YOY. Consumer products, transportations, and retail showed the greatest losses.  They are seeing temps are being turned into full timers, creating no net gain in employment. Government job cuts are starting to wane as well. This is definitely a mixed bag, at best.
The Department of Labor weekly jobless claims showed a modest increase, moving from 354,000, up to 8,000 to 362,000. There was a slight uptick in four week moving average which most economists prefer to track. Continuing claims rose from 3.406 million to 3.416 million. There are still a hefty 7.5 million unemployed receiving benefits. Some analysts are blaming the uptick on the end of the early spring and the return to normal winter weather.
The reason that I am regurgitating all of these numbers in excruciating detail is that this is the type of metamorphosing data flow you see before a rounding top in the stock market. Such tops spawn from data that flip from clear to muddled, putting the risk of an economic slowdown squarely on the table, and can take a few months to unfold.
The recent numbers from China, Europe, and Brazil are already screaming at us that this is the case. But hedge fund traders can be a dull lot, and sometimes must be hit in the head with a hammer several times before they get the message.
Of course, we get the big kahuna tomorrow, the February nonfarm payroll, the most closely watched economic indicator by the market. It is safe to say that the market is priced for perfection here. If it comes in line at 200,000, you could get a snore. But even the slightest disappointment could bring a repeat of Tuesday's 200 point swoon. Check in at 8:30 EST to see if I'm right.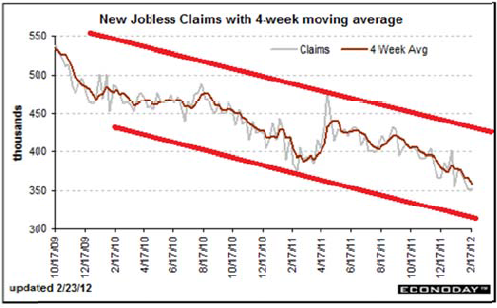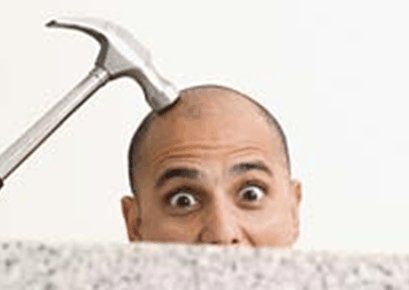 You Said What?