Below please find subscribers' Q&A for the Mad Hedge Fund Trader November 13 Global Strategy Webinar broadcast from Silicon Valley, CA with my guest and co-host Bill Davis of the Mad Day Trader. Keep those questions coming!
Q: Has the multiyear decline in commodities ended, such as for Freeport McMoRan (FCX)?
A: Yes, for the short term. However, we will almost certainly have another recession scare—or even election scare—sometime next year. That will cause a retest of the recent lows in commodities. The volatility will continue, but the long-term trend is up. The next recession will likely be so short that people will start discounting the recovery now. If you're only looking for a 2-quarter recession and have a long-term view of your stocks, you probably want to use any kind of dips to buy now. A lot of the recent buying in Tesla (TESLA), by the way, has been of that nature.
Q: Will the US eventually drop all tariffs on Chinese imports (FXI), or do you see the US raising them?
A: I think eventually they will solve the trade war next year, right in front of the election—maybe June/July/August—so that Trump has something to run on. It's too early to solve it now for political purposes. The whole trade war was essentially designed to depress the economy and then bring in Trump as the savior right before the election, and that has all tariffs disappearing sometime next year. By the way, some of the buying in the market now is discounting the end to the uncertainty of the trade war. So, either that or it ends when Trump leaves office—in either case, that's 15 months off. Many big institutions think in timeframes much longer than that.
Q: Can the US consumer bring us through the holiday season to have equities (SPY) finish at all-time highs?
A: Yes, they can; I thought we might get a dip to trade off of in Oct/Nov, but we haven't gotten it. It's looking more and more like a melt-up into year-end, even though it's a slow-motion melt-up of 50 or 100 points a day.
Q: Will Apple (AAPL) keep going up every day forever?
A: No, don't forget that Apple can have 40% pullbacks at any time without warning. Usually, they happen with new product launches. I would think we're getting overextended here. If we somehow get a 10% or 20% pullback in Apple next year, I'd be jumping back into that for the product launch next September when we'll likely hit $200, which has been my target for Apple for a very long time.
Q: Is it time to make a short term buy of beaten-down retail names like Macy's (M)?
A: No, I am a person who trades with the long-term trend at all times. Most people are not agile or smart enough to do counter-trend trades and make money, and the risk/reward is also terrible—you make a mistake, you get killed on those. I think this company's having a going-out-of-business sale, unless we enter a major increase in economic growth in this country, which is nowhere in the cards. If anything, I'm looking for a sharp rally to sell into. Macy's might want to test that 200-day moving average up there at $20 at some point; that would be a great selling place. But no, we don't want to touch the retailers right here, and retailers have been very kind to us this year on the short side.
Q: Do you see the United States US Treasury Bond Fund (TLT) as a safe-haven buy at today's prices, or are bonds overpriced?
A: I think we're getting the safe-haven bid as a hedge against stocks selling off. Wildly overbought Mad Hedge Market Timing Indexes are also great places to buy bonds because when you finally get the correction in the stock market, money piles into bonds, and you want to be buying the (TLT) before it does that.
Q: Is Boeing (BA) a short for the next 6 months?
A: No, I think the short play on Boeing is over. If we do get another run down to $325, take it as a gift and load the boat. I think the next major move in Boeing is to $400. Buy the dips.
Q: Do you think the Fed will cut one more time before the year is over, or will they hold off?
A: They will hold off—Powell said as much in this morning's speech. He really said that not only will there be no more cuts this year, but next year as well, because we are essentially eating our seed corn when it comes to the next recession if we do cut rate because that means there will be no tools with which to get out of the recession.
Q: Are you seeing stocks rising to the end of the year, into the first of next year? If so, will there be a pullback during November before a final rise?
A: Yes we are seeing stocks rise to the end of the year; and you would think we will see some kind of pullback, but we have so much liquidity chasing so few stocks now, any pullbacks may be limited.
Q: (TLT) is called the iShares Barclay 20+ year bond fund. In your trade alerts, you talk about 10-year yields. How are the 10-year yields linked to the (TLT)?
A: There isn't a liquid 10-year bond ETF. There are ETFs but they're fairly illiquid, so I put everyone into the 20-year (TLT) purely for liquidity reasons.
Q: What about going outright long on the (TLT)?
A: That's not a bad option; the only problem with outright longs is you make no money if we grind sideways for a while, whereas with the options trade, you get in all the time decay. And we only did the December's, which have about 27 days left in them in trading time.
Q: Tesla just announced it will open a Berlin factory—what does this mean for Tesla and the share providers?
A: Well, it creates the means by which Tesla can increase its production from 400,000 cars this year to 5,000,000 cars a year in 10 years. And it's just one other factory; expect more to come. Interestingly, their first choice was actually Great Britain, but Brexit scared them out of there.
Q: Do you think Silicon Valley should be a judge on political advertising?
A: I think Silicon Valley should not allow publication of obviously false content which they do now. That's something the mainstream media are not allowed to do or they will get fined by the Federal Communications Commission. That ban does not apply to social media companies like Facebook (FB) and Twitter (TWTR) but should be as they are vastly more powerful than conventional media. Without it, you'll continue to see massive amounts of false information put out on the Internet. I can see the fake info clearly, but most can't. I saw a statistic yesterday saying that roughly 50% of all information you read on the internet is false.
Good Luck and Good Trading
John Thomas
CEO & Publisher
The Diary of a Mad Hedge Fund Trader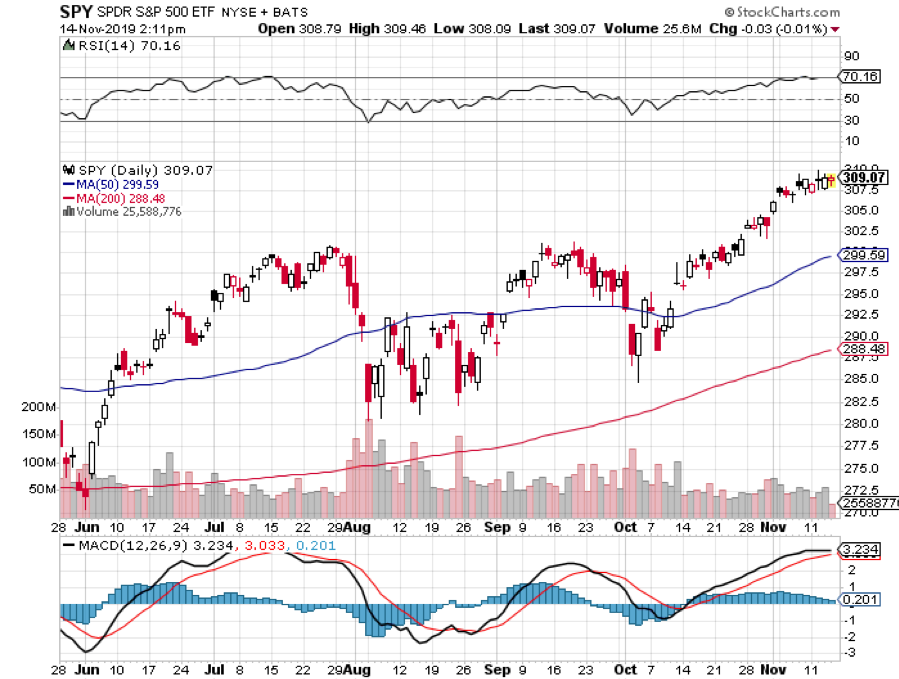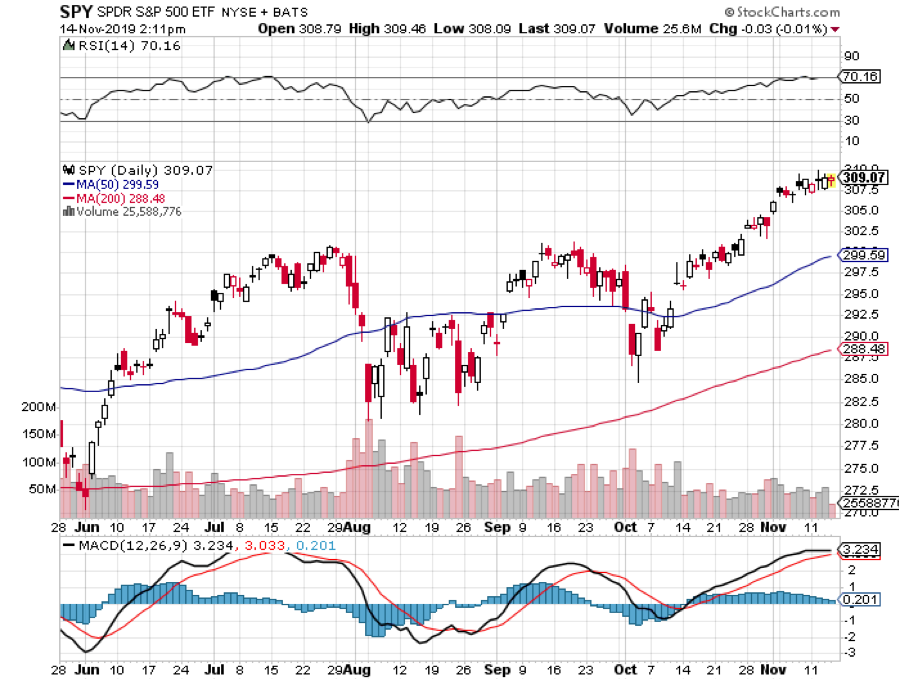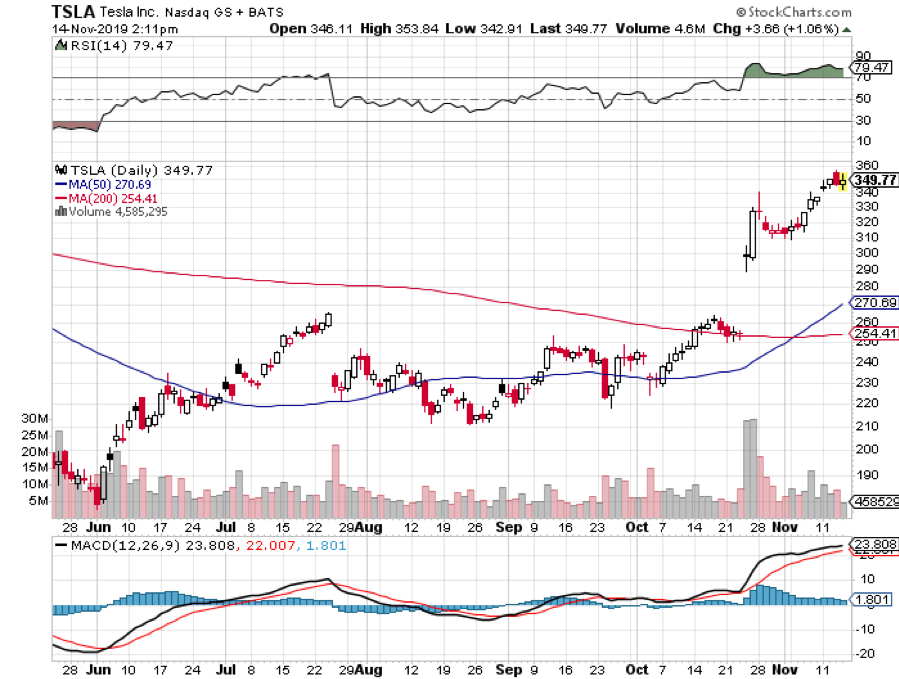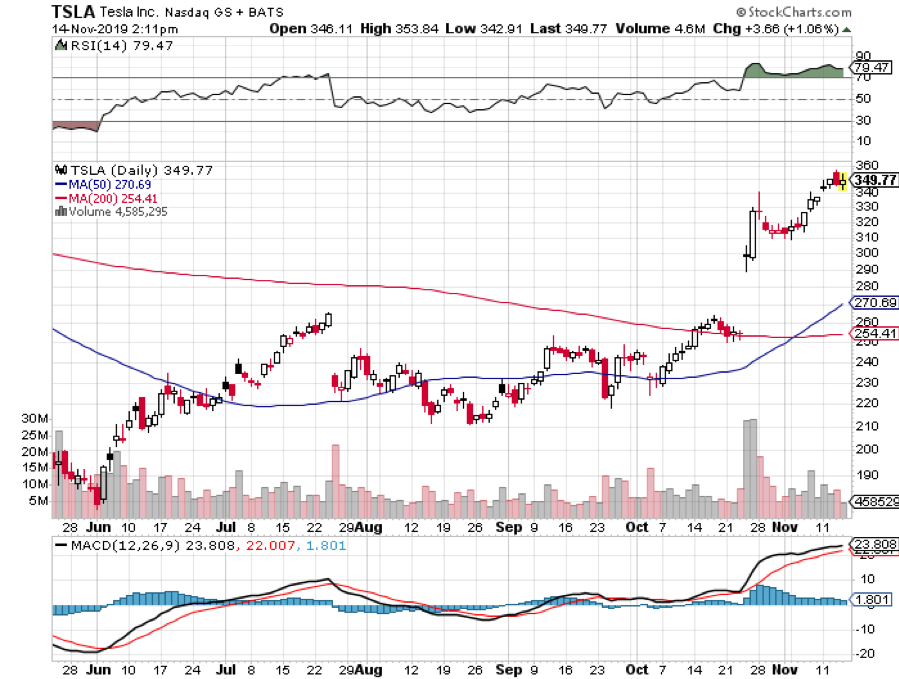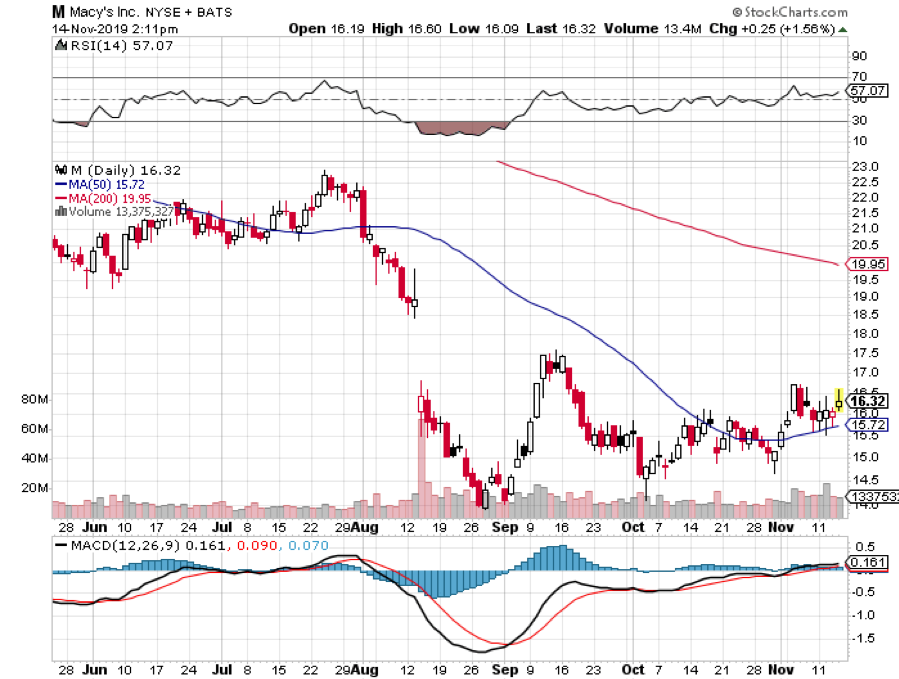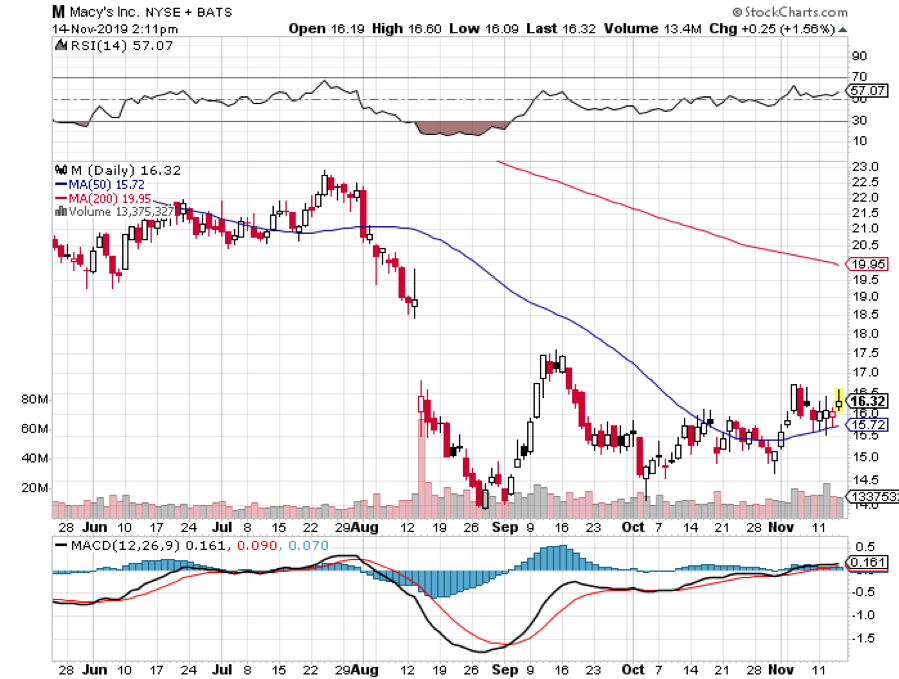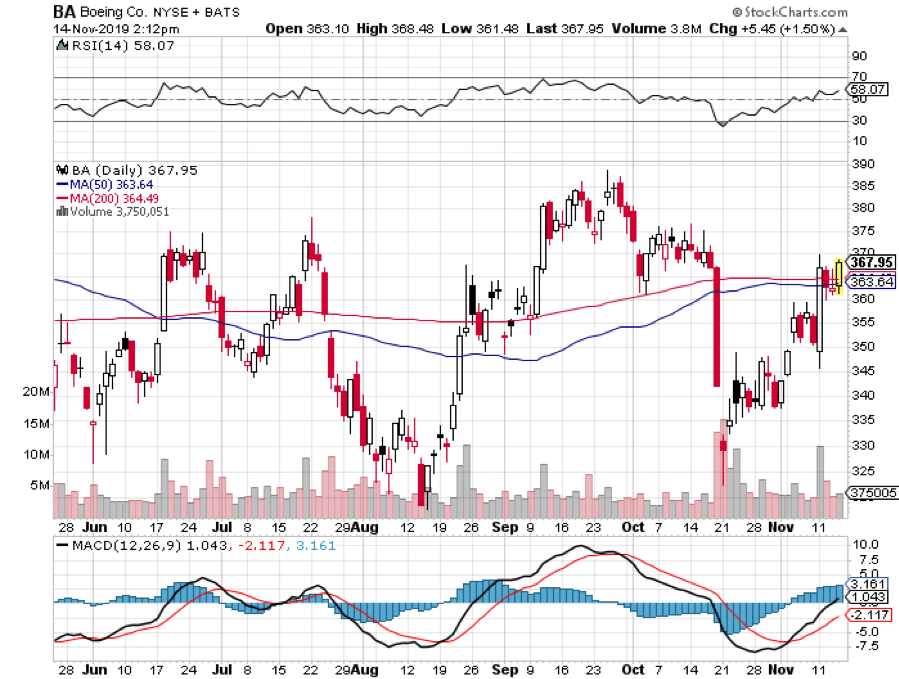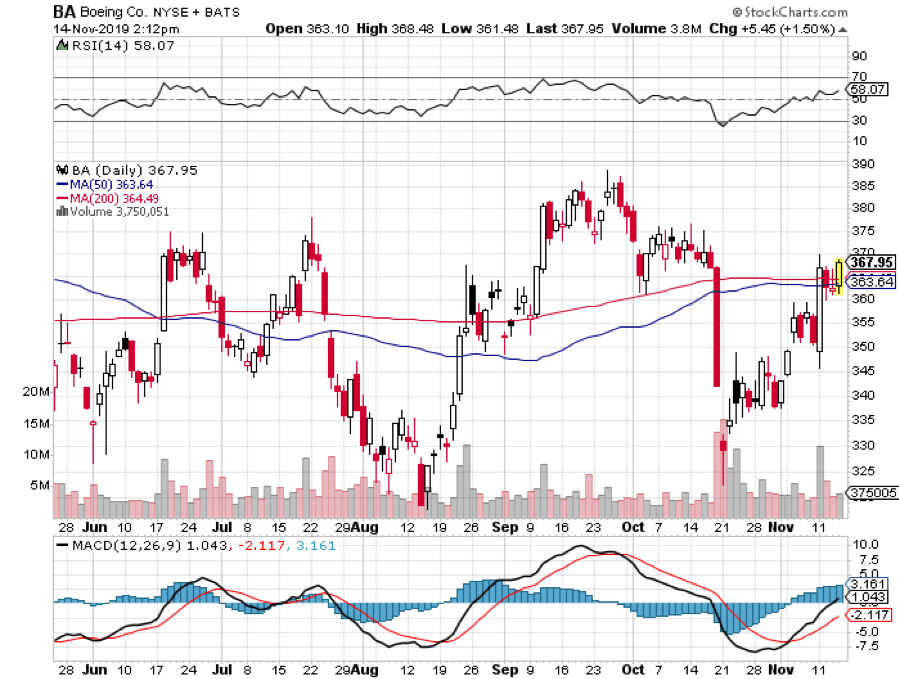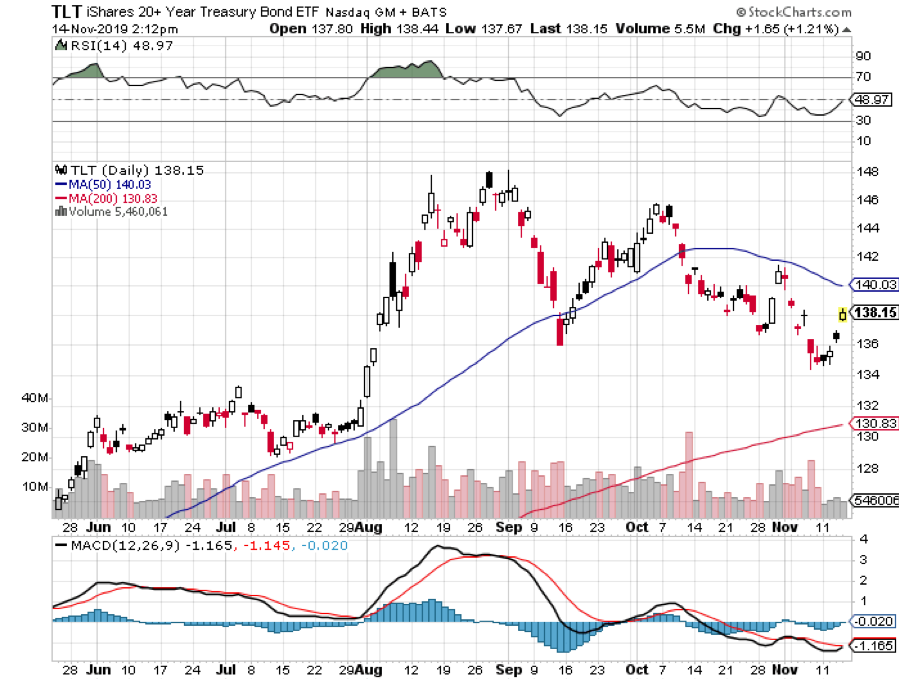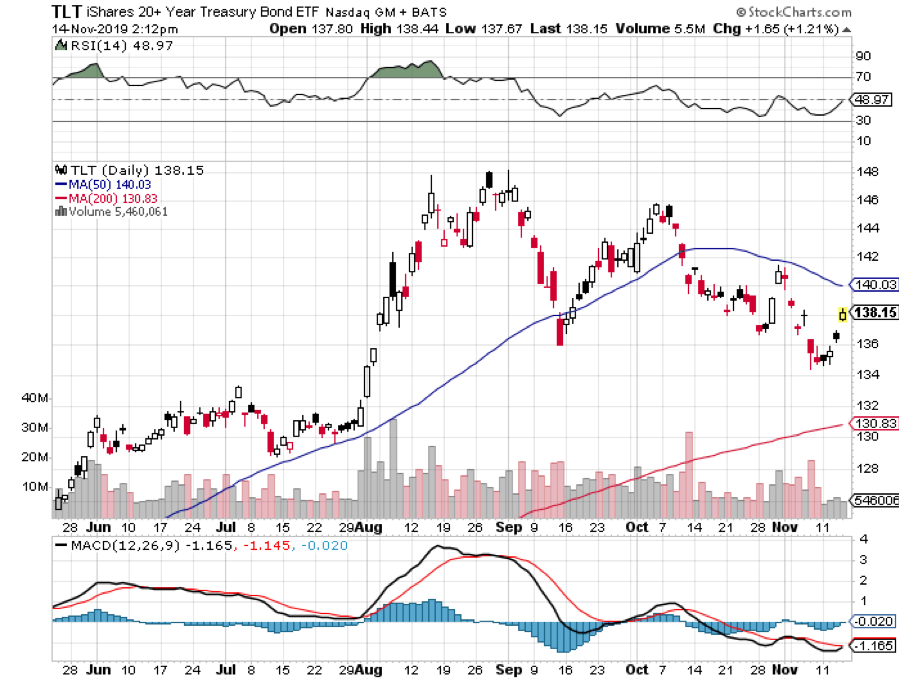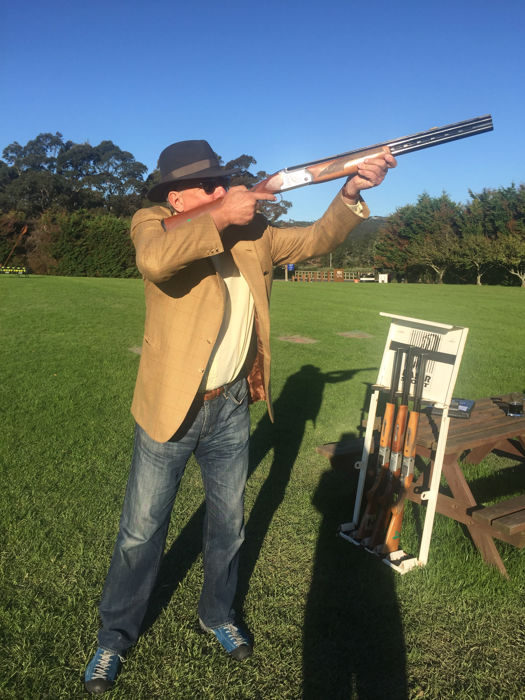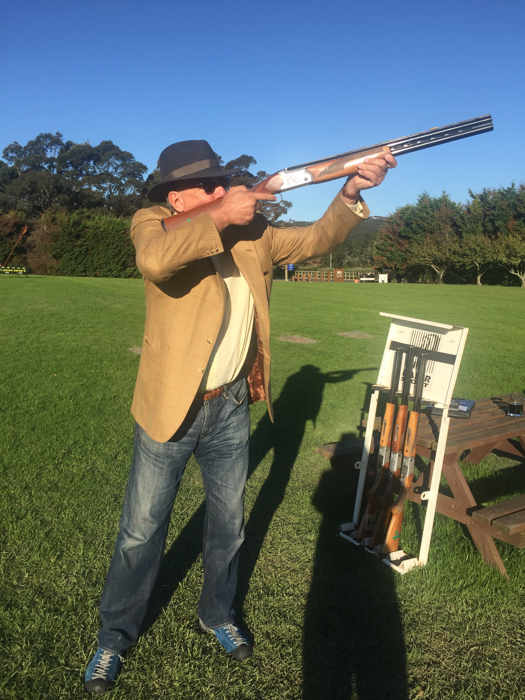 https://www.madhedgefundtrader.com/wp-content/uploads/2019/11/john-rifle.png
700
525
Mad Hedge Fund Trader
https://madhedgefundtrader.com/wp-content/uploads/2019/05/cropped-mad-hedge-logo-transparent-192x192_f9578834168ba24df3eb53916a12c882.png
Mad Hedge Fund Trader
2019-11-15 04:02:28
2020-05-11 13:56:45
November 13 Biweekly Strategy Webinar Q&A