SPECIAL FOREIGN EXCHANGE DOUBLE ISSUE
2011 FORECASTS
Featured Trades: (FXC)
Currency Shares Canadian Dollar Trust ETF
4) The Loonie Takes Flight. Many of the same arguments that make the Aussie so attractive on a long term basis also apply to the Canadian dollar, which forex traders affectionately call the 'loonie'.
The Bank of Canada has been consistently raising interest rates, the first G-7 country to do so, making it one of the highest yielding currencies out there. Overnight loonie rates are now at an attractive 1%, which beats the daylights out of the 0% you get now with US dollars. The central bank has had to cool off a white hot real estate market, and an economy that has been growing nicely. No double dip up here.
I have been a fan of the Canadian dollar for some time now (click here for the call), expecting that parity was just a matter of time. Canada is a huge commodity exporter, the largest foreign supplier of oil to the US (bet you thought it was OPEC), with a small, hard working, English speaking (well, almost) population. They also do banking the old fashioned way up North, with the government requiring 20% reserves that limits leverage to 5:1, versus the 100:1 seen at the peak with some of our banks. That means they missed the financial crisis, and the soul searching, angst ridden self examination and re-regulation that followed in the US.
There will be more to come, with at least another decade of commodity bull markets to follow, the source of the country's lifeblood. Expect more rate rises, and a strong Canadian currency to follow. However, the loonie shares the same problem with the Aussie in that it is not a new trade. So better to confine it to your watch list for now, and not play until we see a decent 5%-10% dip. Until then, here is a gratuitous picture of my favorite Canadian, Pamela Anderson to study. It's the only one I could find where she has clothes on. And no, I don't know how to sing 'I'm a Lumberjack, and I'm OK.'
My Favorite Canadian
–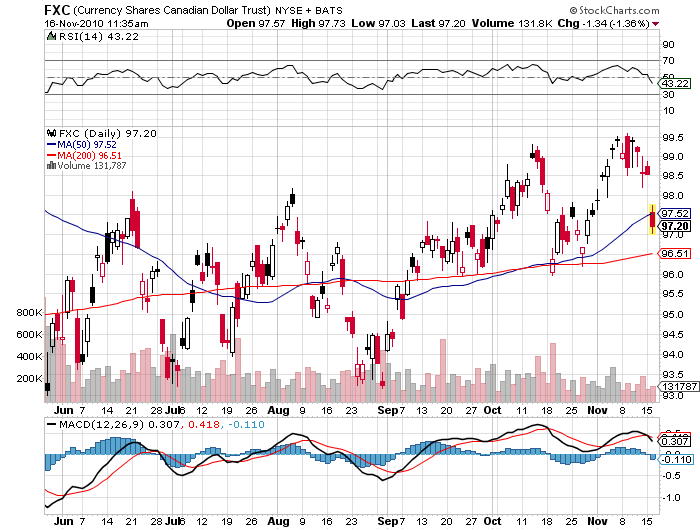 –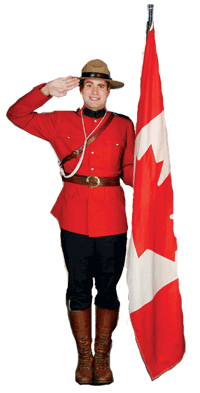 Another Favorite Canadian
https://madhedgefundtrader.com/wp-content/uploads/2019/05/cropped-mad-hedge-logo-transparent-192x192_f9578834168ba24df3eb53916a12c882.png
0
0
Mad Hedge Fund Trader
https://madhedgefundtrader.com/wp-content/uploads/2019/05/cropped-mad-hedge-logo-transparent-192x192_f9578834168ba24df3eb53916a12c882.png
Mad Hedge Fund Trader
2010-11-17 01:30:07
2010-11-17 01:30:07
November 17, 2010 - The Loonie Takes Flight