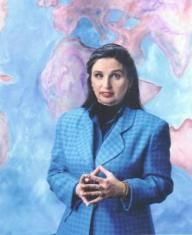 Featured Trades: (VIVIAN LEWIS ON HEDGE FUND RADIO), (PT), (EWZ), (TF), (UUP), (EUO), (PLND), (ECH), (PIN), (FXI), (GIFD), (PCY), (CYB)


1) Vivian Lewis of Global-Investing on Hedge Fund Radio. I managed to catch up with Vivian Lewis, the globetrotting publisher of http://www.global-investing.com/ , one of the oldest international investment newsletters in the industry. She was kind enough to grant me 40 minutes for a wide ranging interview for Hedge Fund Radio which left no corner of the globe untouched. The Renaissance woman reads no less than six languages, English, French German Russian, Dutch, and Portuguese, which she successfully puts to use finding out of the way foreign stock picks.
Vivian is bullish on the US dollar, despite the vast majority of traders happily positioning for the decline and fall of Uncle Buck. It's simply a matter of betting on the simultaneous strengthening of the US economy and a slowdown in Europe. Diverging tax and monetary policies on the continent are preventing them from getting their act together. The 'PIIGS' sovereign debt crisis is throwing the fat on the fire. The ETF (UUP) is her preferred vehicle here, which is long the dollar against a basket of currencies. My pick is the double leveraged version against the Euro, the (EUO) ETF. Vivian thinks that a strong dollar could lead to a broader flight from risk globally.
A scan of a Portuguese language news service enabled her to stumble across one winner, Portugal Telecom (PT), which is tying up with Brazil's privately held Oi to give it a share in the fastest growing telecommunications market in Latin America. This is no mean feat, as Portugal has been tarred with the 'PIIGS' brush, and is not exactly attracting a lot of risk capital these days.
She is being cautious on her sector picks in Brazil (EWZ) because a rapidly appreciating currency, the Real, is eroding their export competitiveness. Meat packers and breweries are good examples of no-go areas. Utilities are attractive because they sell purely into the domestic market. The Brazilian government is attempting to stem the Real's ascent by slapping a 10% tax on inward foreign investment, so far to no avail.
Vivian is coming off of a fabulous year, having moved her readers into the hottest emerging markets earlier than most. For her, it was simply a cherry picking exercise. She zeroed in on Thailand (TF) because it had good quality companies paying high dividends that had been beaten to hell by political instability and riots. Did I mention that they burned down the stock exchange??? A few family connections gave her the insight that the troubles would fizzle out, which they did.
Poland's (PLND) privatization program caused the country to pop up on her radar because similar policies adopted by Margaret Thatcher in Britain during the eighties proved immensely profitable for investors. Governments always sell stock cheap in these circumstances. Chile (ECH), the world's largest copper producer, was a 'BUY' after the earthquake failed to topple its stock market. India (PIN), which is playing catch up with China (FXI), also delivered stellar returns. Vivian even made money in Greece, the instigator of the 'PIIGS' crisis, by trading in high yielding preferred stock in the National Bank of Greece.
Vivian thinks long positions in the Yuan, the Chinese currency, should eventually turn profitable. But the Chinese government is in no rush to enrich hedge funds, so there is no way of telling when this will pay off.
Vivian has uncovered a small emerging markets fund trading at an 18% discount to net asset value, the Global Income Fund (GIFD). The (PCY), which also invests in emerging market debt, certainly gave me some juice in my own portfolio this year. Third Canadian General Income Trust, a Canadian fund of funds trading in Toronto (THD.TO) is similarly trading at a 35% discount to NAV.
Vivian graduated magna cum laude from Harvard in 1962, and took off for Europe, where she landed a job as the Paris correspondent of the prestigious weekly business magazine, The Economist. Vivian was one of the few token Americans there at this pillar of the British establishment, while I was the other one, working as the Tokyo correspondent.
After 18 years, she returned to New York and started Global Investing, a daily print newsletter then dedicated to American Depository Receipts, known as ADR's, Yankee bonds, and foreign preferred stocks. With the advent of the Internet, she moved online, built a global network of correspondents, and expanded her coverage to include new instruments like exchange traded funds.
To learn more about Global Investing, please visit her website at www.Global-Investing.com. To listen to my interview with Vivian on Hedge Fund Radio at length, please click here.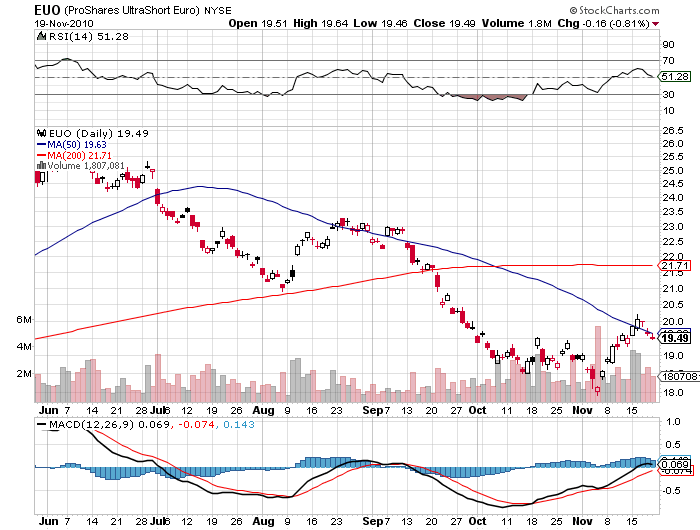 https://madhedgefundtrader.com/wp-content/uploads/2019/05/cropped-mad-hedge-logo-transparent-192x192_f9578834168ba24df3eb53916a12c882.png
0
0
Mad Hedge Fund Trader
https://madhedgefundtrader.com/wp-content/uploads/2019/05/cropped-mad-hedge-logo-transparent-192x192_f9578834168ba24df3eb53916a12c882.png
Mad Hedge Fund Trader
2010-11-22 02:00:30
2010-11-22 02:00:30
November 22, 2010 - The Mad Hedge Fund Trader Interviews Vivian Lewis of Global-Investing on Hedge Fund Radio