Featured Trades: (SHORT POSITIONS), (FXY), (YCS), (TBT), (TMV)


1) Why My Shorts Are Missing. I have always been an aviation enthusiast, flying every rare, antique plane I could get my hands on. My adventures have taken me from flying a 1929 Norwegian spruce and Irish linen constructed Belgian Stampe to a MIG-25 Soviet fighter to the edge of space at 90,000 feet (check out the curvature of the earth in the cool picture below).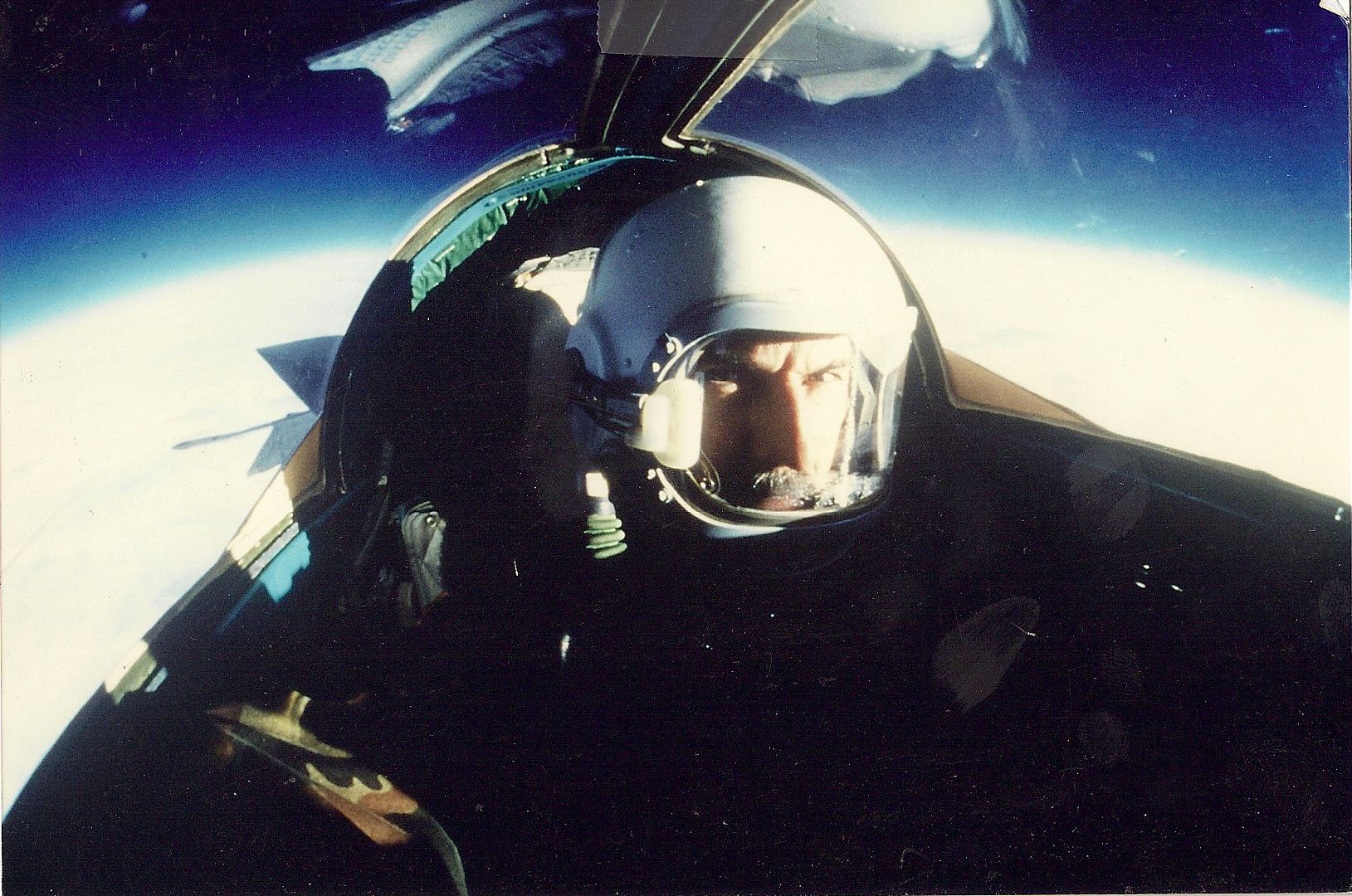 The Author Flying a MIG-25 at 90,000 Feet
So when a WWII era B-17 heavy bomber came on the market a few years ago, I had to buy it. The previous record price for a B-17 was $1.5 million, and this faded warplane needed at least $3 million worth of work, not flying since it appeared in the TV series, Twelve O'clock High, during the sixties. During the war, my dad volunteered as a tail gunner on one of these because he was 'bored', not learning until later that the position incurred the greatest number of fatalities of any in the Army Air Corps. It seems they always had openings.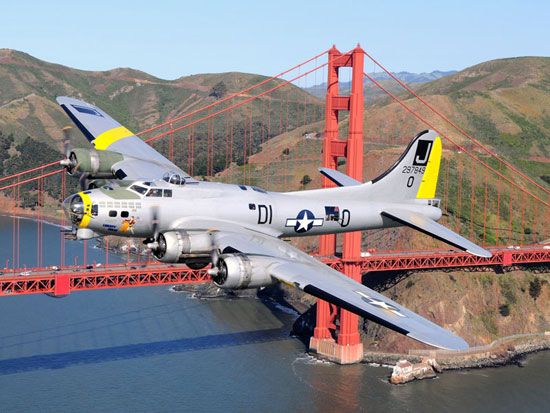 Bombs Away from a B-17
I dropped out when the price hit $2 million. I learned later that I was bidding against Paul Allen, Bill Gates' former partner and a co founder of Microsoft (MSFT), who paid $3 million, and was willing to do anything to get this one aircraft. Of the 12,275 built, there were only 17 left in flying condition, and this specific plane was built at the factory in Seattle where Paul was building a museum dedicated to local aviation.
I heard he ended up spending $6 million on repairs, returning it to the condition the day it rolled off the assembly line in 1943. I consoled myself to logging a few hours in a similar plane as the pilot in command, impressing every subsequent flight examiner of mine to no end. These things were built to carry 10,000 pounds of bombs, so when you take off empty, with quarter tanks, they rise like giant box kites, the huge wings delivering lazy sweeping turns. Moral to the story' never bid against Paul Allen.
Today, I find myself up against another big spender with unlimited funds named Ben Bernanke of the Federal Reserve. The amount of money he is willing to inject into the economy is thought to range up to $2 trillion, to be disbursed in convenient, bite sized $500 billion chunks. Rumors swirl daily in the Treasury pits that the money is already hitting the market, emboldening traders to take the ten year to a mind boggling 2.36% yield yesterday.
I often get asked the question that, if I am a hedge fund trader, where are my shorts? I haven't been short the S&P 500 since May, when the flash crash took me out of my position for a tidy profit. I ran a short for a while in the for-profit education stocks which turned into a home run (click here for 'Hedge Funds Are Now Targeting For Profit Education'). My other shorts turned out to be bombs of a different sort, stopping out of my positions in the yen and the (TBT) as losers, reminding me of how mean, short, and brutish life can be.
Given the insane prices now being paid for 30 year bonds and the Japanese currency (FXY), I have to admit to being tempted daily to reestablish my shorts there (click here for 'A Visit to the Insane Asylum'). I wouldn't mind taking a bite of the big money center banks, as they are carry more toxic waste on their books than the Love Canal. Constant new natural gas discoveries make this energy source a perennial loser. But as long as the Paul Allen of the Federal Reserve is bidding against me for all asset classes, I am not inclined to short anything. There is no law that says you always have to have a position, no matter what your broker tells you. Tell me that QEII has been cancelled, or that the recovery is starting on its own without any assist, and then we'll talk.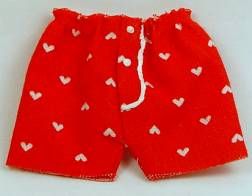 You Won't Catch Me With Any of These!
Over the weekend, I took the kids to the Berkeley Hills to watch the Blue Angles execute their daredevil maneuvers as part of the Fleet Week festivities. What did I see through the binoculars moored at Treasure Island, but Paul Allen's yacht, the Octopus, a 413 foot monster boasting two helicopters and rated as the world's ninth largest private vessel. It made the Oakland Bay Bridge nearby seem like a toy Erector Set in comparison. It then struck me that there is no better sound that four gigantic 1,200 horsepower supercharged Wright Cyclone engines rattling your teeth on a takeoff roll in a B-17. I hope to see that plane on my next trip to Seattle.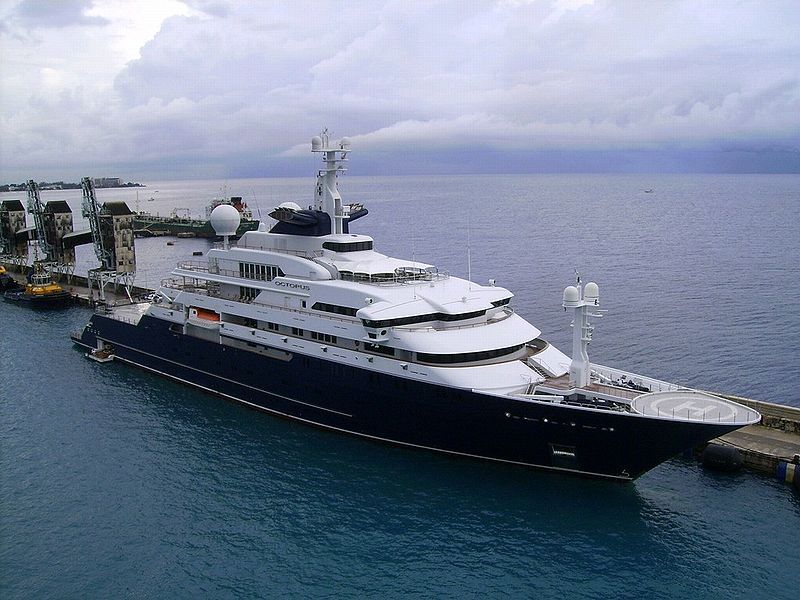 Meet the 'Octopus'