Below please find subscribers' Q&A for the October 14 Mad Hedge Fund Trader Global Strategy Webinar broadcast from Silicon Valley, CA with my guest and co-host Bill Davis of the Mad Day Trader. Keep those questions coming!
Q: Do you think Interactive Brokers (IB) will give better executions?
A: No, these executions are all done by identical computers with identical programs now, across eleven differences of electronic exchanges. It's like trying to decide whether to buy Exxon or Mobile gas. It's all the same stuff. The only real difference in brokers these days is in customer service; and you really have to shop around there and find what you like. Even on customer service, most brokers have cut back staff to a minimum. In the end, the only difference among brokers may be "hold" times.
Q: What are your thoughts on Xpeng, Inc. (XPEV), the Chinese electric car manufacturer?
A: The Chinese have actually had electric cars longer than Tesla (TSLA) has and I have visited their factories in China, like BYD Auto (https://en.wikipedia.org/wiki/BYD_Auto). The problem has always been quality—the batteries tend to catch on fire, the cars fall apart—and that's why they have never exported an electric car to the U.S. I don't expect that to change. What's more likely is Tesla building more factories in China, where they overwhelmingly have the technology, brand, and quality lead. I don't think any electric car company can threaten Tesla now that they're so far ahead.
Q: Is it a good time to buy the iPath S&P 500 VIX Short Term Futures ETN (VXX)?
A: No, because you only make money on the (VXX) when you get a volatility increase almost immediately after you buy it. So, if you have some great insight on the next volatility explosion, try it; otherwise, the time decay will kill you. By the way, everyone knows there is going to be a presidential election in three weeks so it's already in the price.
Q: What is the likelihood of a financial transaction tax, and how would it affect our trading?
A: It wouldn't hurt our trading, because we're mostly small fry. It would wipe out high-frequency trading where they're trading for a penny with no transaction costs. And that, in fact, would be the goal: to wipe out high-frequency trading. Unfortunately, they're about 80% of the market now, so I'm not sure who would step in and fill in that space. But there's always someone.
Q: What about Moderna (MRNA)?
A: Yes, I like it for the long term. I think next year will be another golden age for biotech, and they have had a great rally so I'd be looking to buy on dips. MRNA is certainly going to participate. After Corona, there are 100 other diseases they could be working on. It's not a COVID-19-only story, which is what some of the short sellers got wrong.
Q: How far does Gold (GLD) go down before it goes up?
A: Probably not much more; we have had a decent 10% correction. I was actually thinking about buying gold today, but I also hate leaning into a downtrend. So, any downtrends are temporary, we're looking at new highs in gold next year. This is a QE (quantitative easing) trade, not a risk-off trade like it used to be. So, the continuation of QE for years means that gold goes higher.
Q: When is it time to trade bonds (TLT) again?
A: Bonds just had their narrowest trading range in years in the last month. We only want to play on the short side; it broke down last week so we don't want to do anything here.
Q: Is a 1% drop in Advanced Micro Devices (AMD) a dip?
A: No, a 10% drop in AMD is a dip. Buying a 1% drop is a chase, which is an invitation to a lot of pain.
Q: Have SPACs (Special Purpose Acquisition Corporation) replaced IPOs?
A: I think SPACs are one of the greatest scams of all time. Everybody will get ripped off after paying enormous fees, and once these things go illiquid, no one will be able to get out, so I would not chase the SPAC game. They are only created to dodge the investor protections in the IPO process, I've seen too many of these fads happen over the last 50 years. They always end in tears.
Q: I think there will be another surprise Trump win similar to 2016. How would the market react to a Trump win?
A: It would crash because the market has built in a Biden win and chased up Biden sectors. So, if that doesn't happen, the market has to give up all those gains and reorient itself. Trump had a 2-3-point polling deficit last time, and now he has to overcome a 17-point deficit or whatever the number is depending on the poll you look at. So, I don't think so. Remember, Trump only won the election by 78,000 votes in three states. The 220,000 who have died from the pandemic are definitely NOT voting for Trump, nor are their 10X family members. That's 2.2 million votes lost. Remember, the Corona death rate in red states is far higher than in blue states.
Q: Do you think a Bollinger Band squeeze is forming in Tesla right now?
A: Yes, even though this stock has had a prolific run, it looks like it wants to go higher. I wouldn't go short.
Q: What about over issuance of US debt?
A: Any concerns about over issuance of debt won't hit for a while because the Fed is going to keep the short-term rates at zero, which will anchor everything else at low levels. The initial heat will be felt in the ten- and 30-year bonds where you should be permanently short.
Q: Reminder that 4 years ago, you said a Trump win would crash the market.
A: Yes, I did say that, and it did crash the market—it dropped 1,000 points overnight and made it all back the next morning. I spent that entire night rebuilding portfolios which then had a massive run, so I remember that very well. That is the only election I was wrong on in 50 years. So, the lesson is don't bet against the guy who's only wrong once in 50 years and count on him being wrong again. There are hundreds of data points now which show that Trump has no chance of winning and he's acting in a way that backs that up.
Q: Is there a second COVID wave priced in yet?
A: No, the way these things work is scientists predict waves, traders say no it will never happen, then it happens and the traders puke out. And if that happens, we will know that is the buying opportunity of the century because that is exactly what we got on the last puke out in March. And yes, I was wrong; I said the stocks would double in two years and instead they doubled in three months.
Q: Do you think a real estate bubble is forming?
A: Yes, but it may not pop for another 10 years because we have 85 million millennials trying to buy housing right now, with interest rates near zero. I just refinanced my home at 2.75%. And only 65 million Gen Xers have homes to sell them, which is being expressed in higher home prices. That's why I love the homebuilders (ITB).
Q: What about ProShares Ultra Short S&P 500 2X bear ETF (SDS)?
A: I would bail on that because the long-term trend is still up. Dow 120,000 here we come! You only want to use the (SDS) on short term dips, and then come out at the bottom.
Good Luck and Stay Healthy
John Thomas
CEO & Publisher
The Diary of a Mad Hedge Fund Trader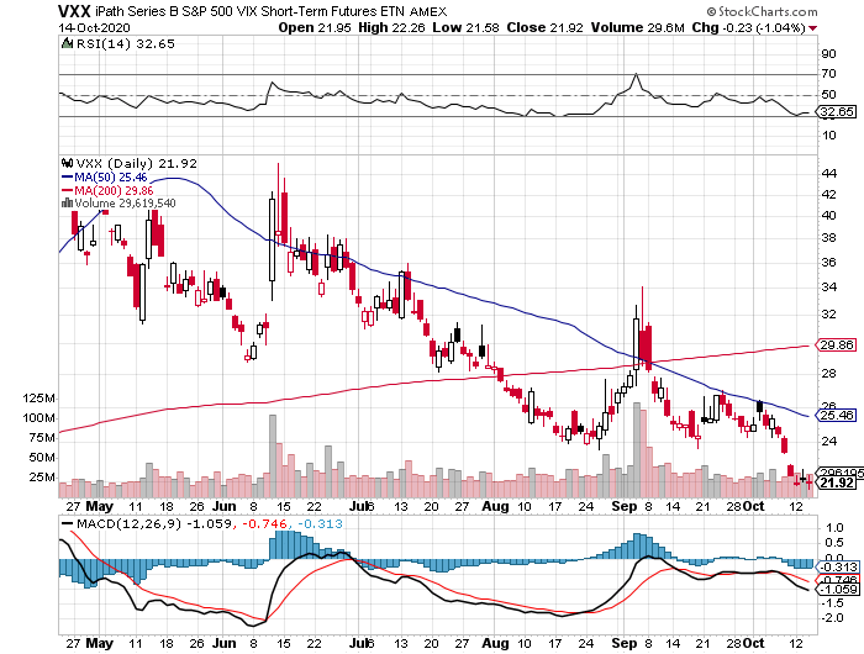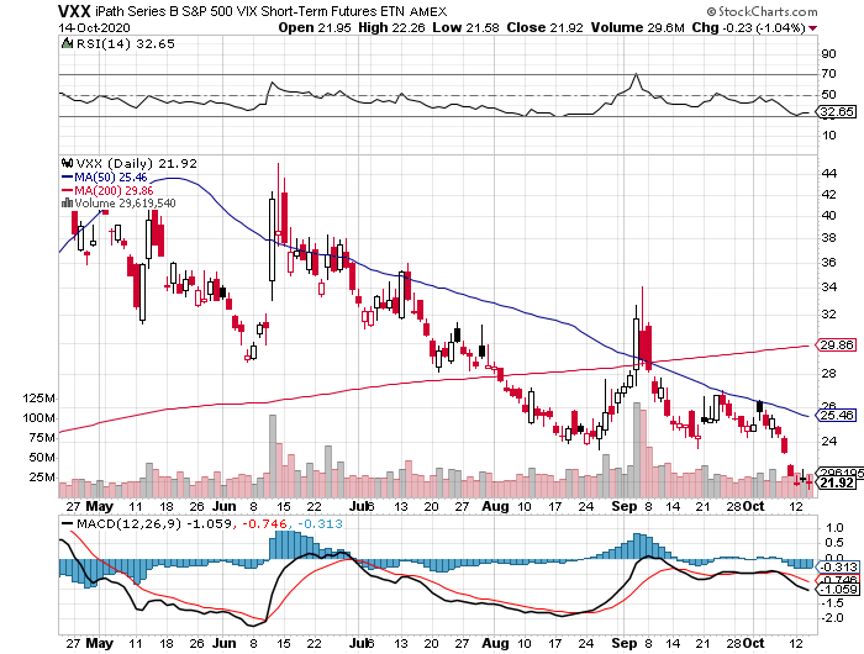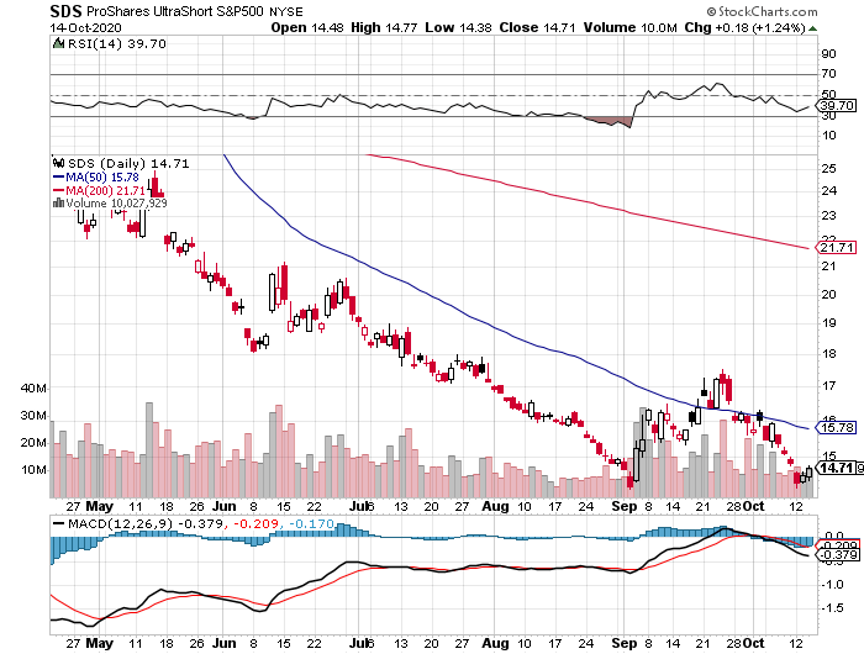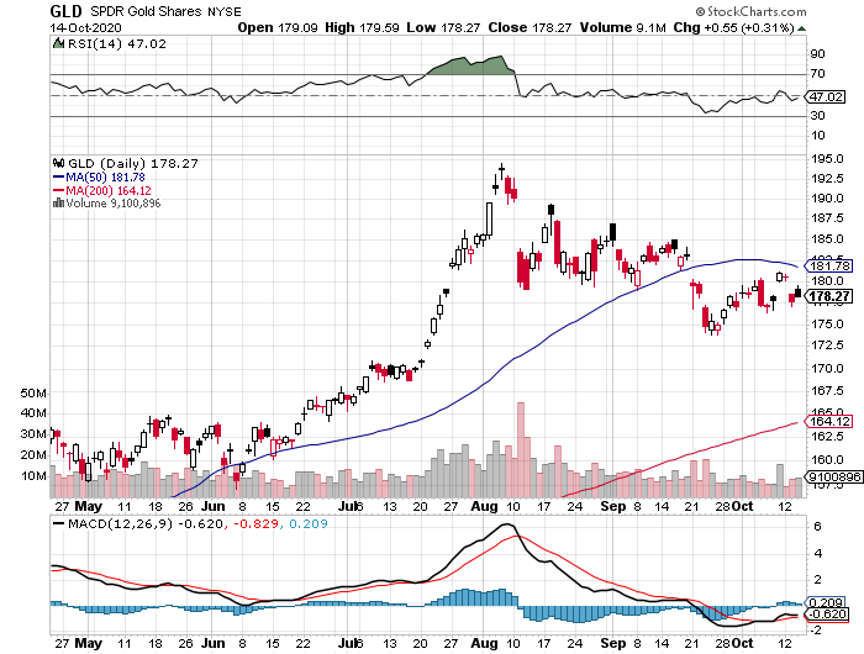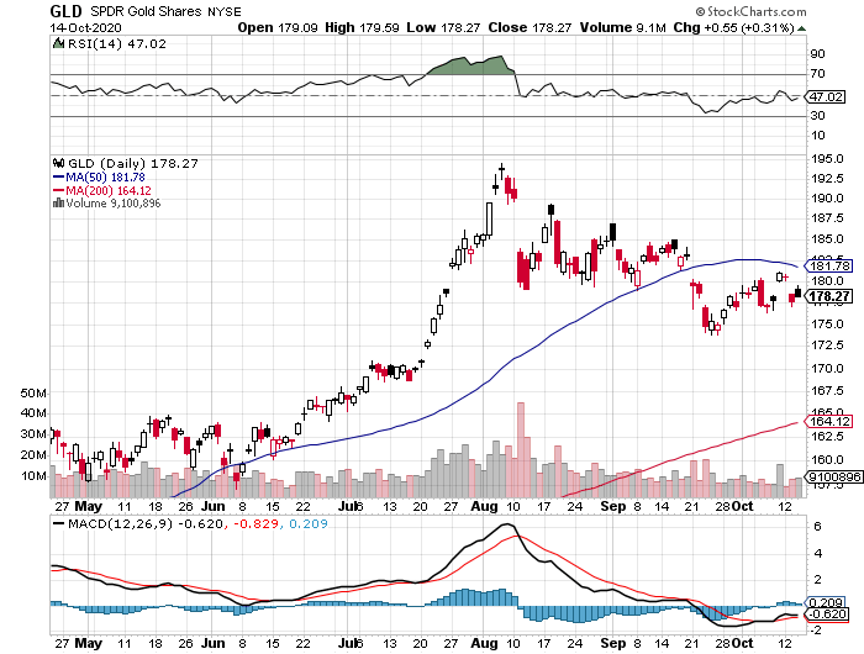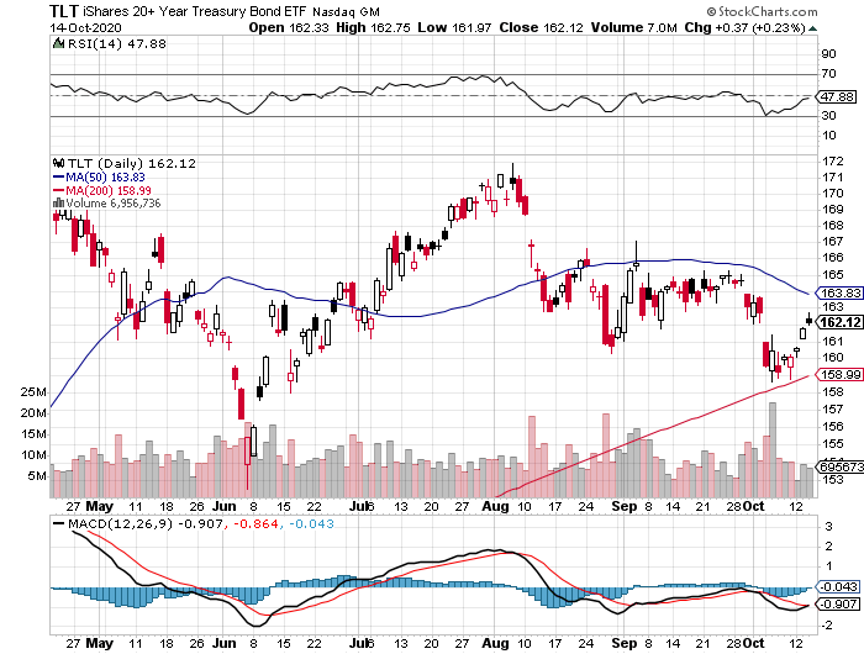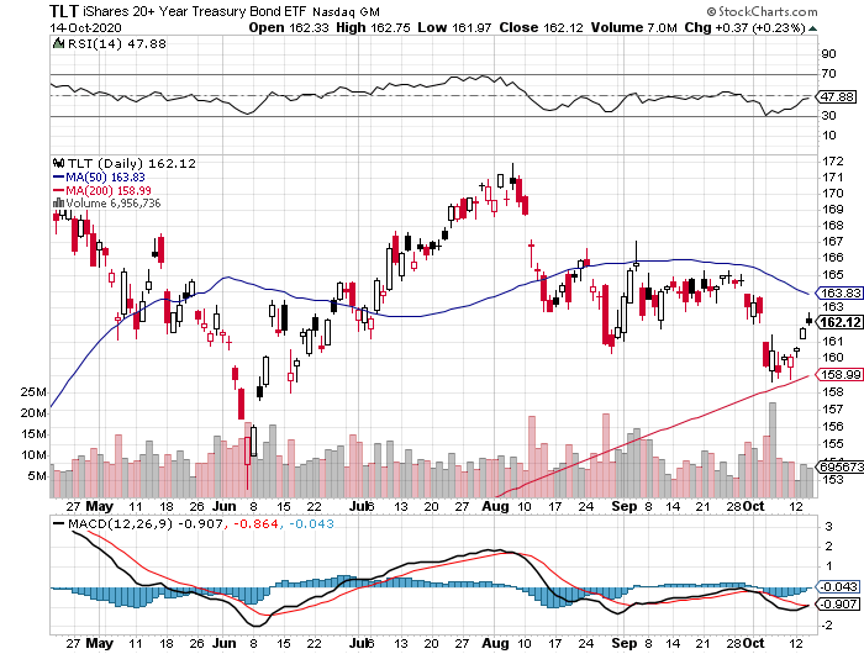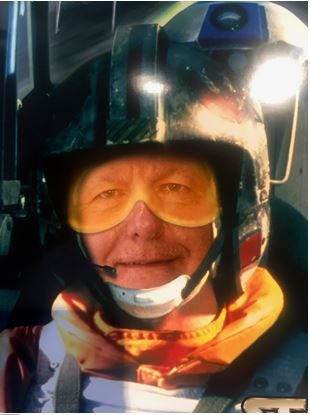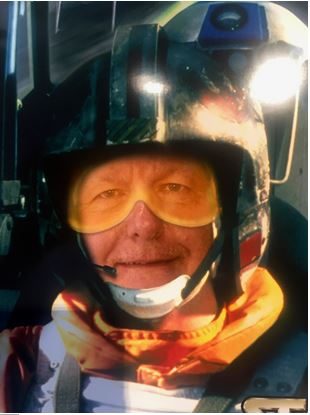 https://www.madhedgefundtrader.com/wp-content/uploads/2017/06/john-star-wars-e1498514971937.jpg
415
310
Mad Hedge Fund Trader
https://madhedgefundtrader.com/wp-content/uploads/2019/05/cropped-mad-hedge-logo-transparent-192x192_f9578834168ba24df3eb53916a12c882.png
Mad Hedge Fund Trader
2020-10-15 13:02:20
2020-10-15 13:57:13
October 14 Biweekly Strategy Webinar Q&A