You would think that this was going to be a good day. Weekly jobless claims fell to 388,000, a new six month low. New permits for home construction in October were up 10.2%. The October CPI even fell by 0.1%.
But the second that Spanish bond yields spiked, it was all over but the crying. The S&P 500 opened weak, and then proceeded to plunged 25 points, decisively breaking a triangle to the downside on the charts that has been narrowing for the past three weeks. Once again, improving fundamentals in the US were trumped by contagion fears in Europe. If you don?t bounce off the 50 day moving average on Friday, then we?ll be on the Lexington Avenue Downtown Express to 1,150 or worse.
The ?RISK OFF? nature of the move across all asset classes could not have been more clear. Oil skidded by $5, gold gave up $65, silver pared $2.20, copper gave back 15 cents. Ten year Treasuries, which never believed in this ?RISK ON? rally for two seconds, received a nice little boost, but not as much as you might expect. Perhaps we are near a top in this most bubblicious of asset classes? In the meantime, the (TBT) was beaten like a red headed stepchild.
One cannot underestimate the impact of the bankruptcy of MF Global, which has deprived the market of $600 million of trading capital. It is particularly serious in the metals and energies, where MF was particularly active. Hence the gut churning moves. The peripatetic CNBC commentator and Tea Party founder, Rick Santelli, is finding out that ?let the chips fall where they may? means that all his friends on the Chicago CME floor get fired.
Strangely, the Euro, the currency that everyone loves to hate, was one of the best performing assets of the day, down less than a penny. The headline risk here is huge. Will the European Central Bank continue buying enough bonds? Forex traders tell me this is because of a number of temporary, one off factors like European bank repatriation of funds back into Euros to shore up their balance sheets and Asian and Middle Eastern central bank purchases of high yield PIIGS bonds. The second shoe has yet to fall on this beleaguered means of exchange.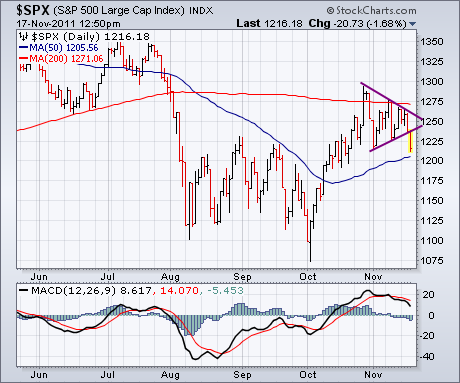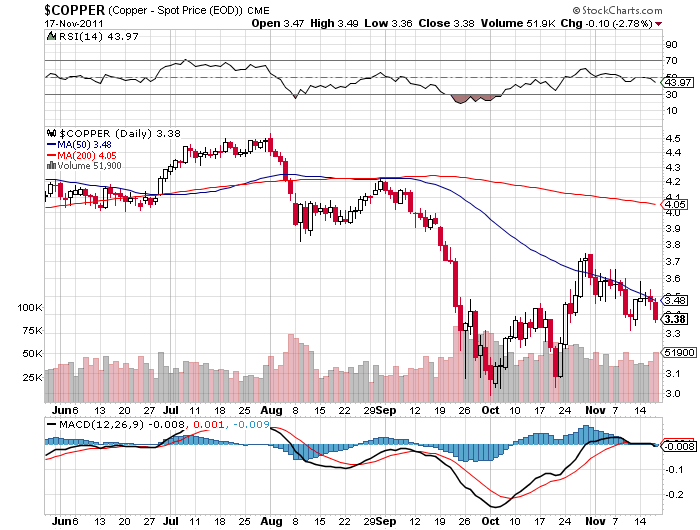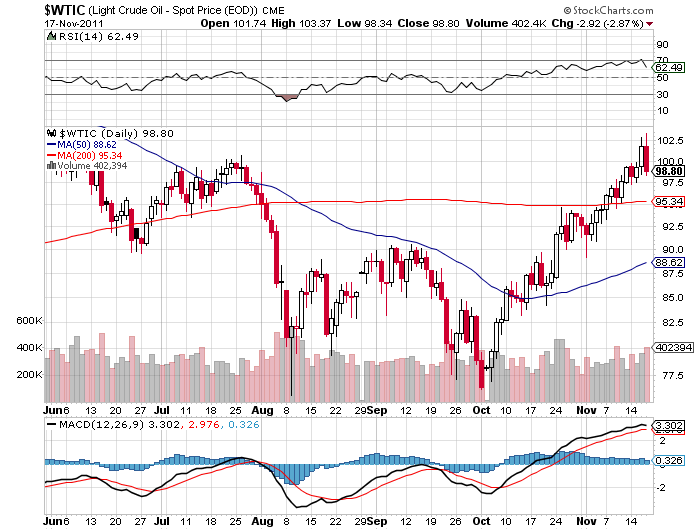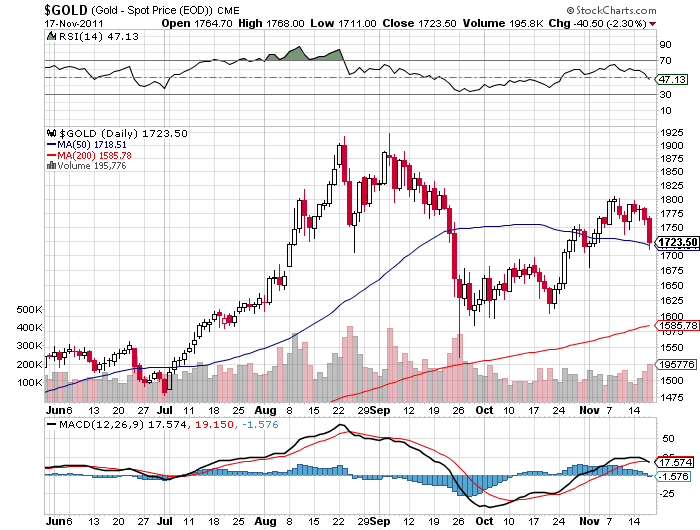 https://www.madhedgefundtrader.com/wp-content/uploads/2019/05/cropped-mad-hedge-logo-transparent-192x192_f9578834168ba24df3eb53916a12c882.png
0
0
DougD
https://www.madhedgefundtrader.com/wp-content/uploads/2019/05/cropped-mad-hedge-logo-transparent-192x192_f9578834168ba24df3eb53916a12c882.png
DougD
2011-11-18 01:22:01
2011-11-18 01:22:01
?RISK OFF? Strikes Again