Featured Trades: (BUY THE DIP IN CORN), (CORN), (DBA), (JJG)



1) Buy the Dip in Corn. The US Department of Agriculture released its monthly crop report on Monday, underlining the tremendously bullish conditions for corn, which I have been harping away about in this letter for months. What did the markets do? They sold off, delivering a classic 'buy the rumor, sell the move' type of reaction.
As I expected, corn yields were chopped from 153.0 bushels per acre to 148.1. The total US crop was downsized from 12.914 billion bushels to 12.497 billion. Global demand conditions were reduced, which I find incredible, given the distressed conditions found around the world. Since the department collected its data, conditions have worsened appreciably, thanks to the incredibly hot weather that has been searing the South and the Midwest. Look no further than the unprecedented Texas fires.
This is not a market that has given you a lot of windows to get into. I will try to hang on for a pull back to the 50 day moving average for the ETF (CORN) at $46.90, down 8% from its recent high. Every dip over the last 2 1/2 months has been a 'buy' for corn, and I expect that this time will be no different.
You can also take a look at the grain ETF (JJG) and the PowerShares DB Multisector Commodity Trust Agriculture Fund (DBA). And if I'm wrong, you can always take delivery and eat your position.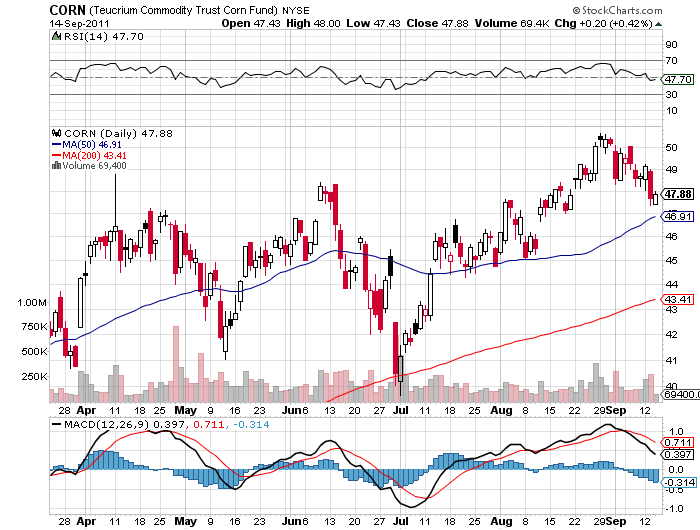 –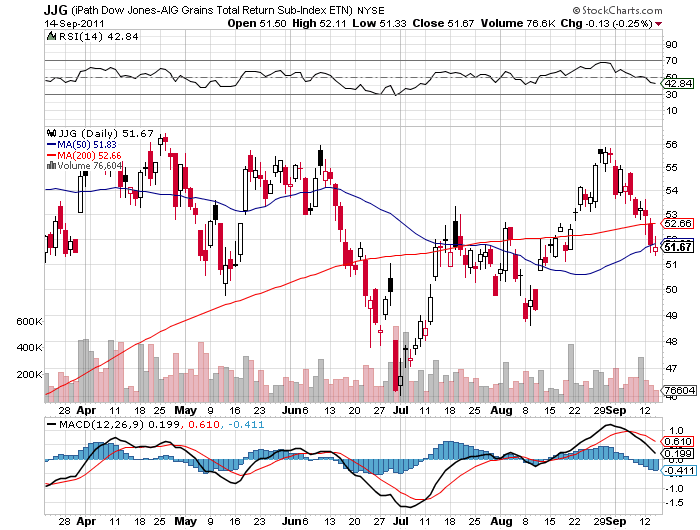 –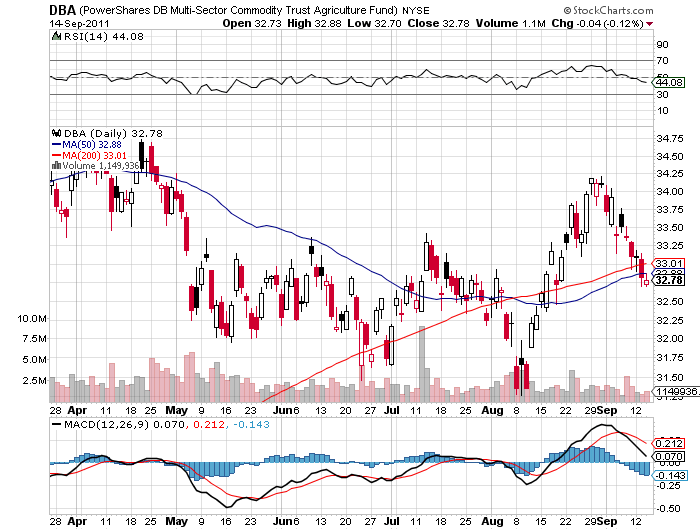 –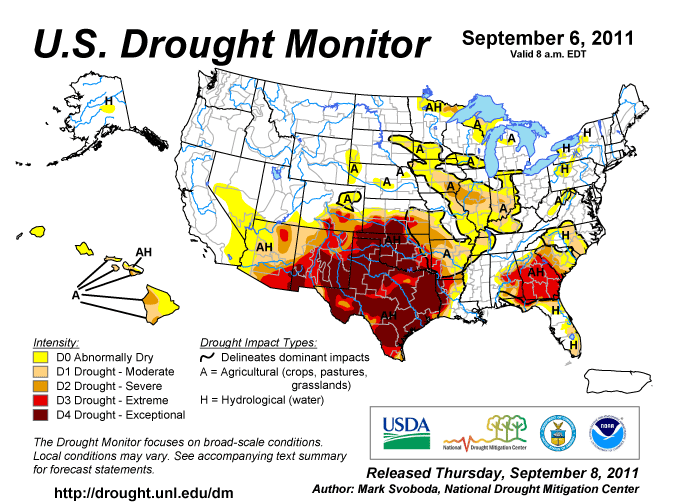 –
Is This a Buy Signal?