Featured Trades: (IMF RINGS THE ALARM FOR THE GLOBAL ECONOMY)
3) IMF Rings the Alarm for the Global Economy. The International Monetary Fund just substantially revised down their growth outlook for 2012, saying that the global economy has entered a 'dangerous new phase.' Specifically, the world was cut from GDP growth of 4.5% to 4%, the US from 2.7% to 1.8%, and European from 1.7% to 1.1%.
Keep in mind that the IMF, like the Federal Reserve, is a deep lagging indicator when it comes to making accurate economic predictions. For example, The Mad Hedge Fund Trader cut his 2011 GDP expectation to 2% last January, well in time to position your portfolio to take maximum advantage. Often it is a case of these agencies closing the barn door after the horses have bolted.
To me, the most glaring downgrade out there is that for Europe. It makes total nonsense of the current short term interest rates for the Euro, which the European Central Bank raised twice this year by 0.25%. When they cut back to zero, where they should be, the Euro will crater against the dollar. And downgrades are just like cockroaches. You never find just one.
I think that a Euro short is one of the cleanest trades out there. I am just waiting for another bogus spike up to reestablish my short.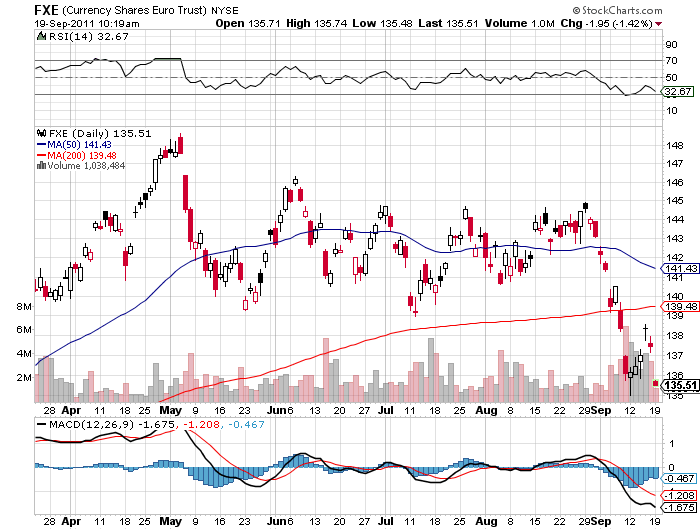 –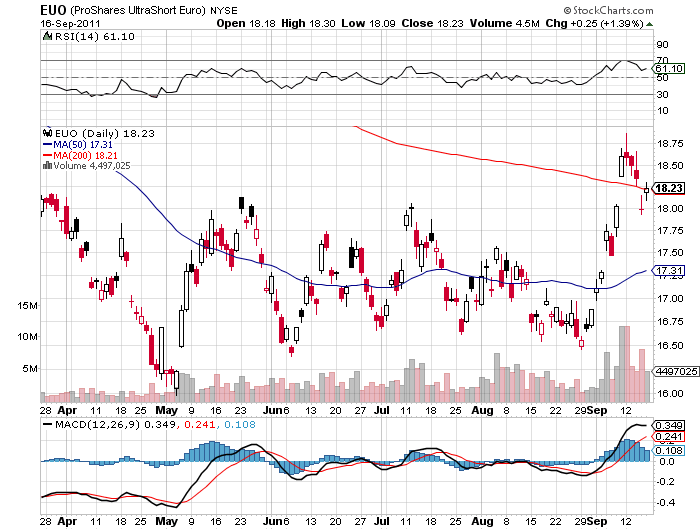 –
–
Cockroaches: You Never Find Just One
https://madhedgefundtrader.com/wp-content/uploads/2019/05/cropped-mad-hedge-logo-transparent-192x192_f9578834168ba24df3eb53916a12c882.png
0
0
Mad Hedge Fund Trader
https://madhedgefundtrader.com/wp-content/uploads/2019/05/cropped-mad-hedge-logo-transparent-192x192_f9578834168ba24df3eb53916a12c882.png
Mad Hedge Fund Trader
2011-09-21 01:40:58
2011-09-21 01:40:58
September 21, 2011 - IMF Rings the Alarm for the Global Economy