(SPECIAL ELECTION ISSUE)
Featured Trades: (CVX), (XOM), (COP), (BP), (RIG), (DO),
(BTU), (JOYG), (SHAW), (CCJ), (DVN), (CHK), (FSLR),
(NOC), (GD), (ZMH), (UNH), (HUM), (PFE), (DV), (STRA), (COCO),
(TBT), (TMV)


1) Here's the Winner of the November Election. What has been one of the best performing trades in the world since Obama took office in January, 2008? You could have bet that the Republicans would take control of the House of Representatives in the November, 2010 election, the probability of which has risen from 18% to 80%, a gain of 444%, and last traded at 70.7%.
Those are the odds offered at the online site, Intrade, (click here for their site), where you can bet on the likelihood of everything from the outcome of elections, to the chance of baseball great Roger Clemens pleading guilty to lying to Congress (80.8%), to the possibility that Israel will launch an air strike against Iran by the end of 2011 (24%).
Intrade determines these probabilities by matching real buyers and sellers who are seeking to take a flyer on the outcome of an event, or simply protect a portfolio from a sudden surprise. The site rates the chances of the Republicans taking more than 50 seats in November at only 47.5%, Senate majority leader Harry Reid defeating Tea Party activist Sharron Angle at 56.9%, and California's senator Barbara Boxer beating challenger Carly Fiorina at 59.9%.
After watching this site with some amusement for years, I should caution potential traders that these prices are subject to huge swings, are often wrong, and come with hefty dealing spreads. Expectation often meets a tragic end at the hands of reality. They can also be very contradictory. While predicting a Democratic slaughter in two months, they also anticipate that Obama has a 60.1% chance of winning the 2012 presidential election.
Still, with no other metric to rely on beyond the endless, and often paid for, blather offered by talk show hosts (Hi Larry!), it is the only game in town. Full disclosure: the Tea Party attempted to buy all the advertising at this site for the next six months and I turned them down. I gave the same answer to the California gay marriage people. I reserve the right to maintain my neutrality and discriminate against everyone.
Probability of the Republicans Taking the House in November, 2010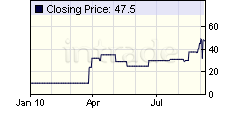 Republicans Taking more Than 50 Seats in the House in November, 2010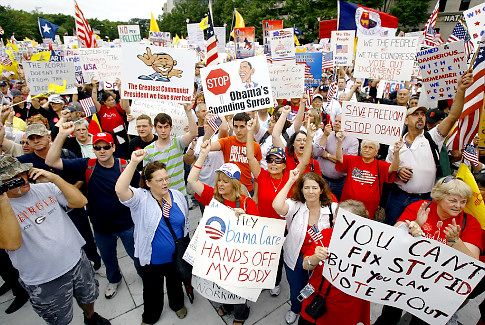 No Thanks. I Think I'll Pass
https://madhedgefundtrader.com/wp-content/uploads/2019/05/cropped-mad-hedge-logo-transparent-192x192_f9578834168ba24df3eb53916a12c882.png
0
0
Mad Hedge Fund Trader
https://madhedgefundtrader.com/wp-content/uploads/2019/05/cropped-mad-hedge-logo-transparent-192x192_f9578834168ba24df3eb53916a12c882.png
Mad Hedge Fund Trader
2010-09-09 02:00:37
2010-09-09 02:00:37
September 9, 2010 - Here's the Winner of the November Election