Investors sulking about Spotify's (SPOT) inability to make money do not get the point.
Yes, the job of every company to be in the black, but the No. 1 responsibility for a modern tech company is to grow, and grow fast.
Tech investors pay for growth, period.
As investors have seen from Netflix, companies can always raise prices after seizing market share because of the stranglehold on eyeballs inside a walled garden.
That potent formula has been the bread and butter of powerful tech companies of late.
Spotify is a captive of the music industry, of which it is entirely dependent for its source of goods, in this case songs.
At the same time, the music industry has fought tooth and nail to destroy the likes of Spotify, which benefits immensely from distributing the content it creates.
History is littered with failed music streaming services outgunned in the courtroom. Pandora (P) is the biggest public name out there whose share price has tanked over the long haul.
The music industry will battle relentlessly to exterminate Spotify and force up the royalties these Internet giants must pay as their main input.
But that does not mean Spotify is a bad company or even a bad stock.
Every company has its share of pitfalls. Throw in the mix that Amazon (AMZN) and Apple (AAPL) have music streaming services that do not even need to make a profit, and you will understand why some might be wary about putting new money to work in music streaming business stocks.
The primary reason that Spotify shares will outperform for the foreseeable future is because it is the preeminent music streaming platform.
Also, there is favorable latitude to make way toward the goal of monetization, and ample space to improve gross margins.
Global streaming revenue growth has gone ballistic as the migration to mobile and cord cutting has exacerbated the monetization prospects of the music industry.
Streaming revenue was a shade under $2 billion in 2013, and continued to post a growth trajectory of more than 40% each year since.
As it stands now, total global streaming revenue registered just a tick under $7 billion per year in 2017, and that was an improvement of 41.1% from 2016.
There are no signs of yielding as more avid music fans push into the music streaming space.
Social media platforms have helped publicize popular artists' content.
Music is effectively a strong part of youth culture, which will eventually see the youth integrate a music streaming app into their daily lives for the rest of their adult lives.
The choice among choices is Spotify in 2018.
The company was dogged by many years of famous artists removing their proprietary content from the platform citing unfavorable terms.
A prime example was in 2009 when Lady Gaga's hit song "Poker Face" only received $167 in royalty payments from Spotify for the first million streams. This highlighted the rock-solid position Spotify has curated inside the music industry.
Individual artists' fight against Spotify has been dead on arrival from the outset, but the benefits and exposure from cooperating with the company far outweigh the drawbacks.
Eventually, almost all artists have relented and reinstalled their music on Spotify. They depend on alternative moneymaking avenues to compensate for lack of royalties, which is mainly live music.
That is why it costs an arm and a leg to go see Taylor Swift in living flesh now, and why those summer festivals dotted around America such as Coachella command premium ticket prices.
How does Spotify make money?
It earns its crust of bread through paid subscriptions but lures in eyeballs using an ad-supported free version of its platform.
Naturally, the paid version is ad-less, and this subscription is around $5 to $15 per month.
In the second quarter, Spotify's paid subscription volume surpassed 83 million, a sharp uptick of 40% YOY.
Ad-supported users came in at more than 101 million, even under the damage that General Data Protection Regulation (GDPR) did to western tech companies.
The ad-supported subscribers rose 23% YOY, and the paid version expects between 85 million to 88 million paid subscribers in the third quarter.
Many of the new paid subscribers are converts from its free model.
Spotify is poised to increase revenue between 20%-30% for the rest of the year.
The rise of Spotify's developing data division could extract an additional $580 million of revenue in 2023, making up 2% of total revenue.
Remember that Spotify's reference price set by the New York Stock Exchange (NYSE) was $132 in April 2018. The parabolic move in the stock on the verge of eclipsing $200 undergirds the demand for high-quality tech companies.
When Spotify did go public, the robust price action was with conviction, making major investors – such as China's Tencent, which possess a 9.1% stake and Tiger Global Management, which owns 7.2% – happy stakeholders.
In the last quarter's earnings report, Spotify CFO Barry McCarthy reiterated the company's goal to push gross margins from the mid-20% range to "gross margins in the 30% to 35% range."
A jump in gross margins would go a long way in making Spotify appear more profitable, and that is the imminent goal right now.
The path to real profitability is still a long way down the road and small victories will offer short-term strength to the share price.
If Spotify can retrace to around the $185, that would serve as a perfect entry point into a stock that has given investors few chances in which to participate.
July and August have only offered meager entry points into this stock, one around the $180 level in August, and another around $170 in July.
Spotify enjoyed a great first day of being public after its unorthodox IPO ending the day at $149. The momentum has continued unabated while Spotify has posted all the growth targets investors come to expect from companies of this ilk.
Bask in the glow of the growth sweet spot Spotify finds itself in right now.
The long-term narrative of this stock is intact for a joyous ride upward, and only whispers of Amazon and Apple meaningfully attempting to monetize this segment could derail it.
For the time being, the music part of Amazon and Apple are just a side business. They have other priorities, such as Apple's battle to avoid being exterminated from communist China, and Amazon's integration of Whole Foods and new-fangled digital ad business.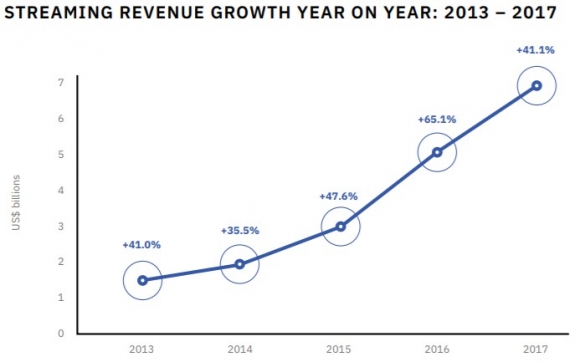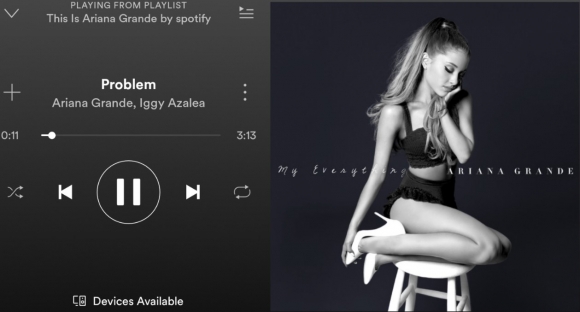 The Dominant Music Streaming Platform of 2018
________________________________________________________________________________________________
Quote of the Day
"Ever since Napster, I've dreamt of building a product similar to Spotify," – said cofounder and CEO of Spotify Daniel Ek.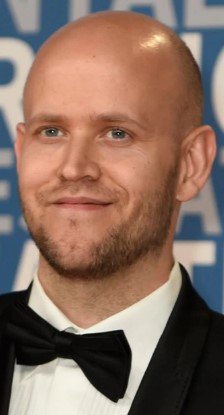 https://www.madhedgefundtrader.com/wp-content/uploads/2018/08/SPOT-daily-image-1-e1535392753251.jpg
191
580
MHFTR
https://madhedgefundtrader.com/wp-content/uploads/2019/05/cropped-mad-hedge-logo-transparent-192x192_f9578834168ba24df3eb53916a12c882.png
MHFTR
2018-08-28 01:05:06
2018-08-27 18:10:15
Spotify Still Has Some Upside