Given Hillary's stumble last weekend, both literally and figuratively, we have to consider the unimaginable, a Trump win in November.
For a start, let's discount the obvious. Volatility will absolutely go through the roof and live there for the next four years. The old 90 handle high hit in the fall of 2008 will be a chip shot and may even print the day after the election.
Vol traders will think they've died and gone to heaven.
What would a Trump win in November mean for your portfolio?
I had a lot of fun with this one.
I spoke to more than a dozen investors, all Republicans, and the responses I received were as varied as they were interesting.
Of course, the knee jerk reaction was to recommend concrete stocks, as Trump has promised to build a 2,000 mile, 20 foot high wall along the Mexican border.
That won?t work because Trump is going to get the Mexicans to pay for the wall. So that means the business will go to Mexican cement companies, if there is such a thing.
How about airlines to transport 11 million deportees back to their home countries? Nope. These would all be one-way trips, and the planes would have to return empty. What kind of business model is that?
A Trump win in November is not impossible. He could motivate tens of millions of angry, underemployed, gun toting blue-collar workers, while preventing traditional loyal moderate Republicans from staying home. Add that to a low Democratic turn out, and he just might pull it off.
This is an easy call to make. Expect a dramatic roll back of the leftward policies the country has adopted over the last seven years, and a sudden, drastic lurch to the right. The lists of winners and losers are huge.
In fact, if you look at the charts below, many of the stocks I am suggesting have already started to discount a conservative win.
It is hard to imagine big oil companies not being the biggest winners from a Trump win. American oil imports from the Middle East will accelerate, where the industry earns 80% of its profits.
You want a war to get oil prices up? No problem! Donald will give you more wars than you imagine possible.
That will take oil over $100/barrel quickly, and eventually to $150 or $200. Restrictions on both onshore and offshore drilling will get rolled back to their Bush era laissez faire levels, cutting costs and boosting profitability.
You want to own Chevron (CVX), ExxonMobil (XOM), Conoco Phillips (COP), and of course, BP (BP). The drilling and service companies, like Transocean (RIG) and Diamond Offshore (DO), should come roaring back from the graveyard.
Coal will benefit immensely from relaxed environmental regulation, paving the way for more exports to China. You want to own the few companies that have yet to go bankrupt, like Peabody Energy (BTU). The railroads will love this too because 70% of their profits are earned hauling coal, especially Union Pacific (UNP) with its East-West routes.
Nuclear Energy is a big beneficiary here, which should drive you into Shaw Group (SHAW) and top uranium producer Cameco (CCJ).
Forget about natural gas companies, like Chesapeake Energy (CHK) and Devon Energy (DVN). Relaxed environmental controls will give the green flag to the new fracking technology that is unleashing huge supplies on the market, driving prices for CH4 into the basement.
After all, it?s about free enterprise now!
The Trump portfolio should also have a heavy weighting in defense companies, as an expanded war against terrorism means we will be fighting more wars in more places for longer.
Any shopping list should include Northrop Grumman (NOC) and General Dynamics (GD). Also prospering mightily will be the makers of prosthetic limbs for the military, like Zimmer Holdings (ZMH).
Health care is easy. A Republican win in the House would wipe out Obamacare so fast it would make your head spin.
Health care companies like United Health (UNH), Humana (HUM), and Pfizer (PFE) will rocket, no longer facing the imminent prospect of price controls. The Hillary Tweet will be sent to the dustbin of history.
Major tax cuts for the top 1% of income earners costing $700 billion over ten years and more loopholes for corporations pared with increased defense spending promise to send government deficits through the roof.
Short positions? You want short positions? The Donald promises to deliver fabulous short side trading opportunities up the wazoo. Jim Chanos! Trump is your man!
The mere possibility that Trump will reverse 50 years of globalization is worth at least an immediate 20% market correction because of the enormous uncertainty it will bring. If he actually goes through with it, make that 50%.
This is why the Republican establishment is fighting Trump tooth and nail. They know the party will never survive causing two Great Recessions within a single decade.
You can start with the entire technology industry, which earns over 60% of its profits from abroad. Bring an end to international trade, which Trump is threatening to at least seriously impair, and you can kiss those earnings goodbye.
It also reduces to scrap metal value the hundreds of billions in overseas manufacturing facilities that corporate America has built in Europe and Asia over the last half century.
Apple (AAPL), the most widely owned company in America (and one of the cheapest), would be especially hard hit.? Trump has already singled it out for special abuse.
You can count on subsidies for alternative energy to get axed as unaffordable luxuries even though this industry has created 500,000 jobs in California alone in the past five years.
After all, global warming is nothing more than a leftist hoax, right?
The good news is that the higher oil prices (USO) Republican policies are guaranteed to bring means that green companies of every stripe will be forced to become profitable in their own right, making subsidies unnecessary. Many are already close to accomplishing that.
Remember, Bush policies took crude from $20 to $150/barrel, topping up the Strategic Petroleum Reserve at the absolute top. What better incentive is there to go green than that?
A recession would force Federal Reserve chairwoman Janet Yellen to take the one 25 basis point interest rate hike off the table post haste. That is when the Fed has to start entertaining the negative interest rates already endemic in Europe and Japan.
Needless to say, banks stocks get absolutely demolished in this scenario as their interest rate margins disappear up their own exhaust pipes. Bank of America (BAC) shares, $5 here we come, which was the 2009 crash low.
As the two parties are diametrically and violently opposed to each other on virtually every issue, the impact of a regime change on the economy and the markets promises to be huge. I could write on this subject for days, so these are just the high points.
If elected, Trump may take his file full of draconian proposals and lose it behind a radiator somewhere in
the White House. If he does that, he may find those radiators already stuffed with folders left there by previous presidents.
It wouldn?t be the first time that a president didn?t deliver what he promised on the campaign trail. When markets figure this out, they will rally hard.
You rarely get to choose between diametrically opposed worlds in an election.
This is one of those times.
Be careful what you wish for.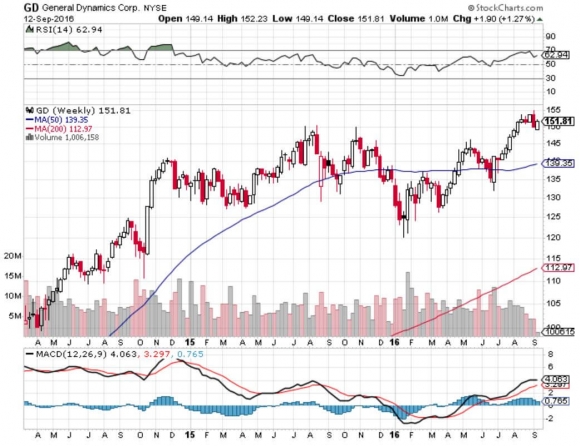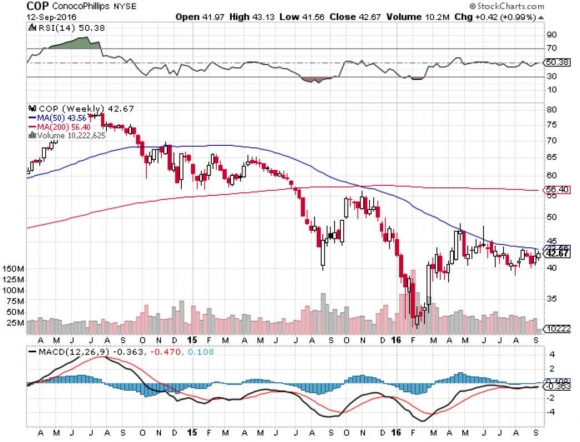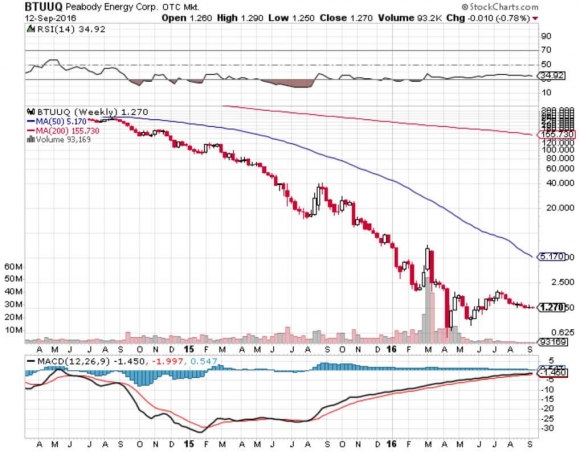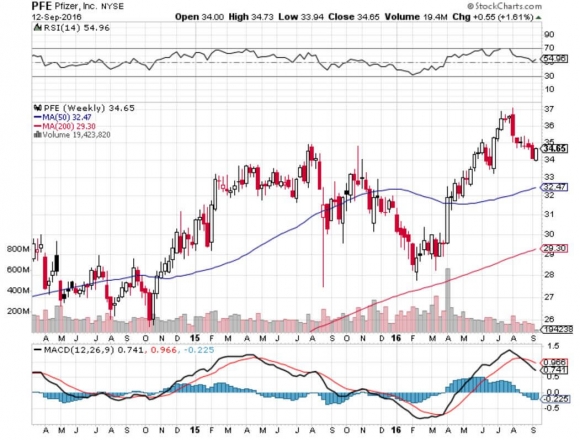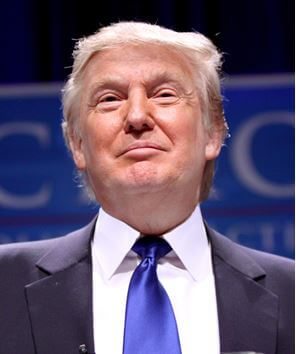 All Hail The Donald!
https://www.madhedgefundtrader.com/wp-content/uploads/2016/03/TRUMP1.jpg
354
296
DougD
https://madhedgefundtrader.com/wp-content/uploads/2019/05/cropped-mad-hedge-logo-transparent-192x192_f9578834168ba24df3eb53916a12c882.png
DougD
2016-09-13 01:08:16
2016-09-13 01:08:16
Stocks to Buy for a Trump Win in November