Mass layoffs are on the horizon, thanks to the tech market slowdown sapping vitality for risk in the IPO market, and the widening contagion stemming from the coronavirus.
At a moment in Silicon Valley's history where the market is rethinking its appetite for risk, it is customary for the loftiest and hottest growth names to drop the most in times like this.
For instance, Tesla (TSLA) was rocked by 32% and ride-hailing app Uber (UBER) gave up 25% in an epic downturn.
In general, tech that isn't integral to the intricate global supply chain will also be penalized because of cratering overall business demand.
The vacuum of demand isn't applied to only digital products but most others, as the world literally becomes a walled garden of self-quarantine areas.
The odds are still high that this global phenomenon squeaks by, but the far reach of the virus worries even experts and making crucial decisions on how to cut losses is becoming a pressing and imminent issue.
Airlines have been first to announce a potential readjustment to staff numbers such as Finland's flagship airline Finn Air, but mass layoffs will start to trickle in from Silicon Valley.
Front-running the layoff parade was online travel tech company Expedia (EXPE) who expects to say adiós to 3,000 employees and network infrastructure company Cisco (CSCO) who announced restructuring plans because they expect revenue to fall between 1.5%-3.5% in Fiscal 2020.
I have been unwavering in my core thesis that tech procuring revenue from Mainland China is nothing more than a short-term Faustian bargain, and now the downsides of that bargain are finally appearing and frankly uncontainable.
The viral coronavirus is escalating on the heels of a new round of layoffs from Silicon Valley's startups who just don't know how to make money such as robot pizza startup Zume and car-sharing company Getaround who slashed more than 500 jobs.
Online DNA testing company 23andMe, logistics startup Flexport, Firefox internet browser Mozilla and social platform Quora restructured staff as well.
The "disruptors" are finally getting disrupted out of existence because of a sudden referendum on the health of balance sheets.
The situation turned ugly just before the coronavirus and this health crisis just adds fuel on the fire.  
In total, more than 30 startups have cut over 8,000 jobs over the past four months with aggressive venture capital investments pulling back significantly.
The latest to flop at the starting line was Casper Sleep (CSPR) who marketed themselves as the "Nike of sleep" only because they sell online mattresses.
Mr. Market is purging these marginal businesses that over-promise, over-hype, and under-deliver.
The IPO pricing was underwhelming with Casper taking down the price range to the point where it went public at over $13.
The stock is now at $8.
No doubt that some of this negative sentiment was stoked by office-sharing company WeWork, who had an epic fall from grace and cut its valuation by 80% late last year while permanently shelving an IPO.
Now the coronavirus is on the verge of scoring the empty net goal as companies go into full-blown crisis mode.
SoftBank bet two ranches on Uber and WeWork, then poured money into Colombian delivery startup Rappi and Indian hotel startup Oyo.
All have sputtered with mass firings recently.
Poor investment decisions led SoftBank to report a $2 billion operating loss in the last quarter of 2019 from their venture capitalist arm named the Vision Fund.
After Nasdaq flourished in a memorable 10-year run post the financial crisis, flip the parabola upside down and markets are tanking with many experts already contrasting the coronavirus sell-off to the dot-com bust of 2001.
Irrational optimism is part of the DNA of San Francisco.
Entrepreneurs are quietly preparing to change the world, but the climate has soured so quickly that many investors believe many of these current entrepreneurs are unlucky.
The rules of the game deem unprofitable models temporarily obsolete in the current market environment.
In the land where spending money in uneconomic ways is a time-honored tradition, turning to more "responsible" models is gut-check time.
Talent is forgoing chances to enter the start-up world too, instead opting for big box corporates who provide a lower ceiling but higher salary and benefits.
Café X, which operated robot coffee shops and raised $14.5 million in venture funding, fired its own robots and closed three stores in San Francisco recently.
The brightest stars of the IPO pipelines might be able to go public this year, but at a cut-rate price which is a tough pill to swallow for Airbnb and online delivery platform DoorDash.
With no new blood going live on the public tech markets, we focus on the ones already there and recent news is alarming.
Apple whose 42 stores in China have been closed since January and Foxconn, which produces Apple products, are running at around 30%-40% capacity, then it's ring-the-alarm time.
The most likely scenario is that big tech will need to write off this quarter until the public health crisis improves setting up a bullish second half of 2020.
Even that could get stopped in its tracks.
The only silver lining is that the run-up in shares in January means that the best of tech has only returned one month of share appreciation, but for the weaker companies, they aren't afforded those types of luxuries in malicious trading conditions and have returned 4-6 months of share appreciation already.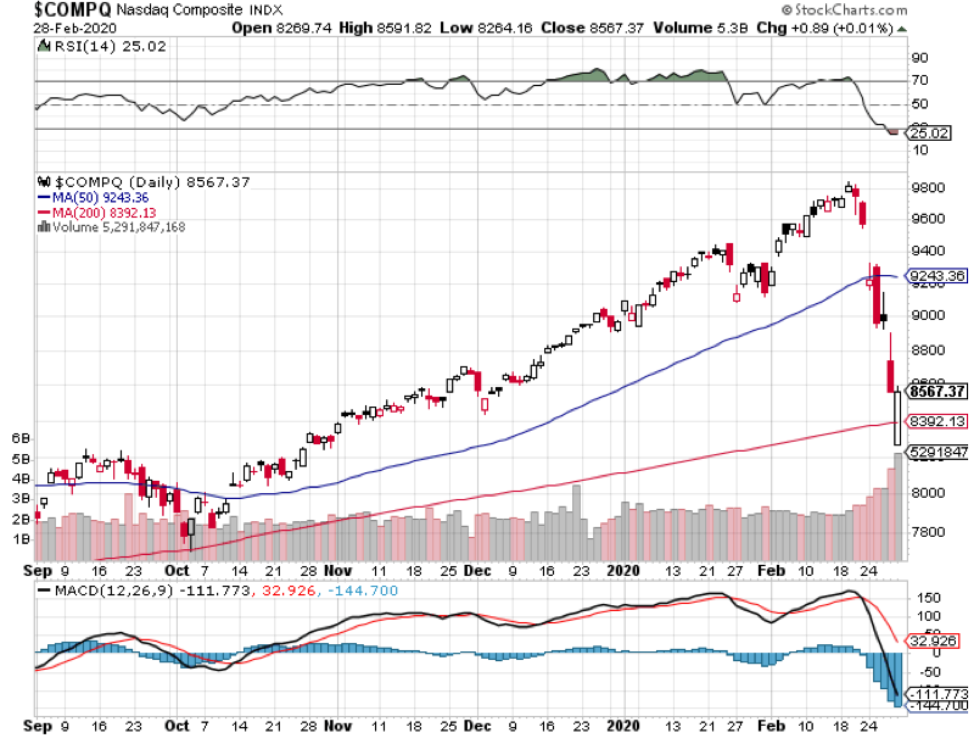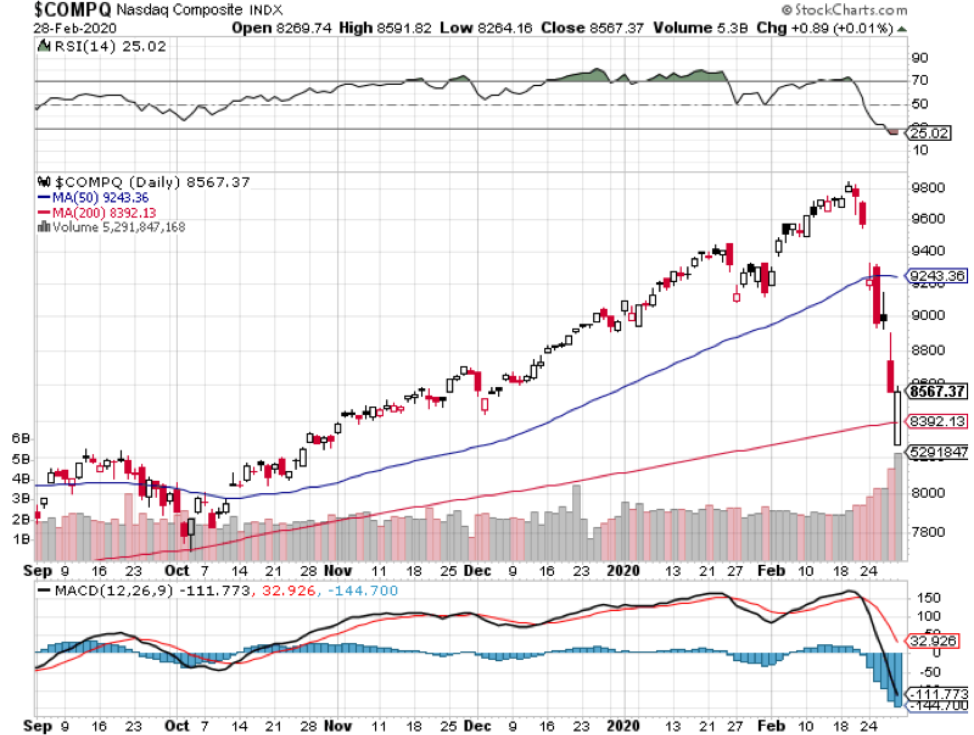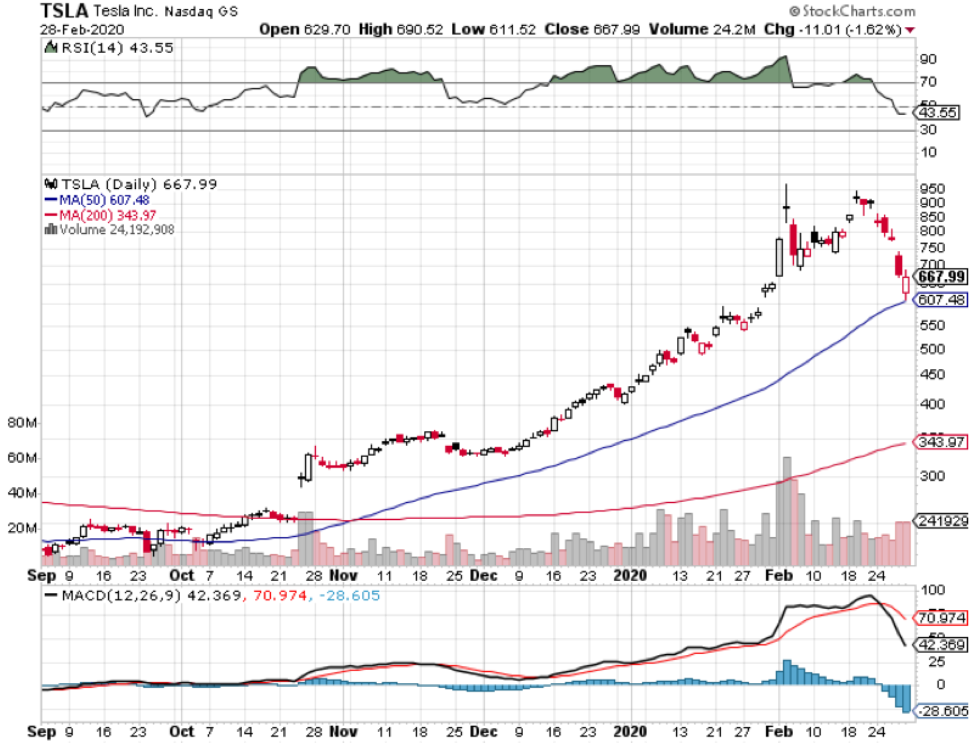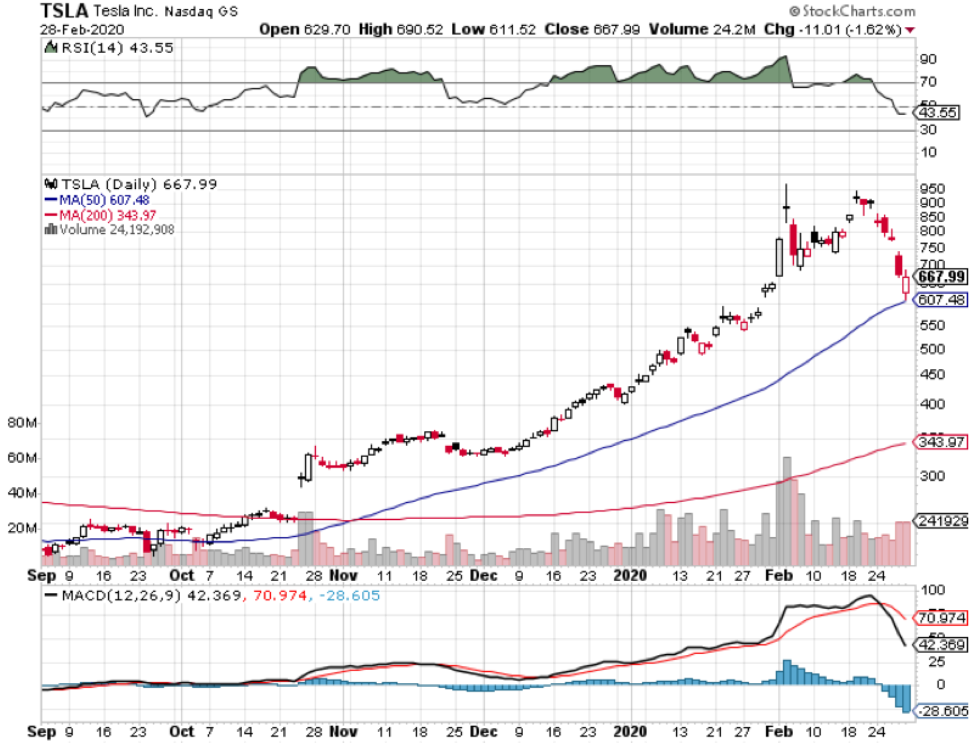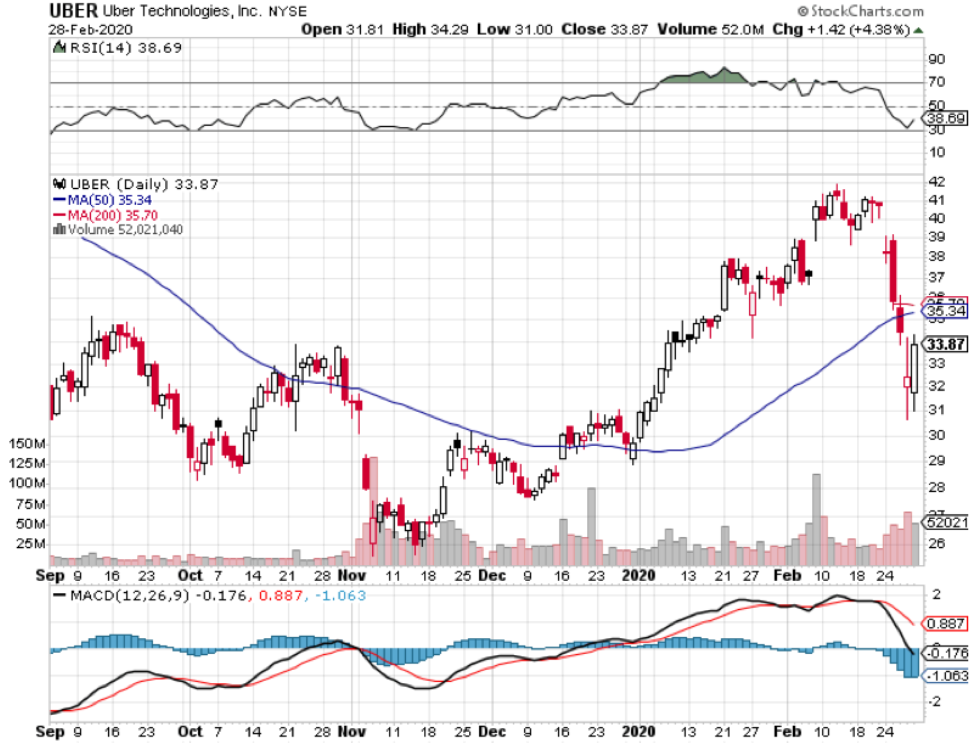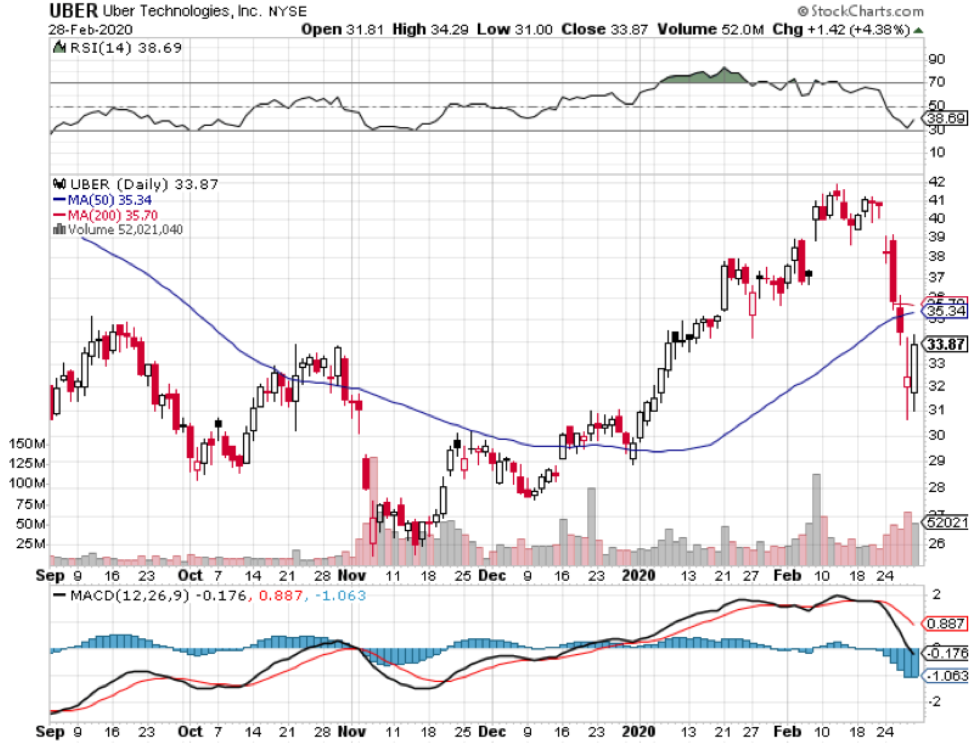 https://madhedgefundtrader.com/wp-content/uploads/2019/05/cropped-mad-hedge-logo-transparent-192x192_f9578834168ba24df3eb53916a12c882.png
0
0
Mad Hedge Fund Trader
https://madhedgefundtrader.com/wp-content/uploads/2019/05/cropped-mad-hedge-logo-transparent-192x192_f9578834168ba24df3eb53916a12c882.png
Mad Hedge Fund Trader
2020-03-02 04:02:31
2020-05-11 13:16:35
Tech's Big Corona Hit