You would think that the company that makes Viagra would be booming with all these baby boomers around.
It's not.
As we come into the tag ends of the Q1 earnings season, it is hard to ignore the pitiful performance put on by Pfizer (PFE). Its fourth-quarter earnings were totally overshadowed by its disappointing outlook and underperforming shares.
The 168-year-old drug maker can expect sustainable growth in some of its product franchises, such as prostate cancer drug Xtandi, blood clot medication Eliquis, metastatic breast cancer drug Ibrance, and arthritis medicine Xeljanz.
However, generic competitors against Pfizer mainstays like Pristiq, an anti-depressant drug, and Viagra are threatening to trigger a massive decline in the former's sales. With generic companies hot on its heels, Pfizer faces incredible pressure in terms of pricing and lower gross margins.
Expiring patents known as the loss of exclusivities (LOE) are also projected to contribute to their red ink by approximately $2.6 billion. In particular, Pfizer is expected to lose exclusive rights to its blockbuster drugs Lyrica in June 2019 and Chantix in the next few years. To date, their LOEs already cost Pfizer $2.1 billion in sales in 2017 and an additional $1.8 billion in 2018.
Pfizer is doing better than its competitors. In the past 12 months, Pfizer EPS stood at $1.86, which showed a 47.16% decline year-over-year. By comparison, major competitor Merck & Co., Inc. (MRK) EPS was at $0.69, suffering from a 281.58% decline year-over-year while Novartis (NVS) faced a 38.8% decline with an EPS of $0.52.
Pfizer's recorded annual revenues of $53.4 billion, which puts it ahead of its major competitors Novartis ($51 billion) and Merck & Co., Inc. ($41.7 billion).
Bleak 2019 but promising 2022. That's a long time to hold your breath.
As far as 2019 is concerned, the pharma heavyweight does not present any growth potential in both their top and bottom lines, with their midpoints offering slightly lower revenue and earnings compared with that in 2018.
Pfizer is projected to deliver a flat year-over-year performance regardless of the major headwinds primarily due to the strong sales of its remaining products. The company continues to remain confident as it awaits roughly 25 to 30 drug approvals up to year 2022.
Among these pending potential blockbuster products, 15 are expected to be approved by 2020. In addition, Xtandi, Ibrance, and Xeljanz/XR are slated for line extensions. With regard to long-term growth, Pfizer is well positioned to make headway on innovative medical breakthroughs in the next five years or so.
Pfizer is anticipated to reap the rewards of its $93 million investment in NextCure, which is a biopharmaceutical company focused on discovering and developing next-generation immuno-oncology-based drugs.
Pfizer has also been implementing various cost-cutting and productivity measures since 2017 in an effort to offset the effects of rising expenses and push for bottom line growth (read firing people).
Their efforts include investing in new market creation strategies as well as seizing opportunities to streamline their operations and cutting down organizational layers to eliminate (or at least reduce) bureaucracy.
These initiatives are anticipated to reach completion by 2019 and are expected to bring in approximately $1.4 billion in savings by 2020.
Given the challenges ahead, Pfizer seems to offer a promising future as seen in their efforts to curb their losses. While it remains to be seen if the company can come up with any notable acquisition to jumpstart their promised progress as early as 2020, Pfizer's current products along with its pipeline candidates appear to be capable of delivering solid growth in succeeding years. Meanwhile, Pfizer is intent on providing a growing dividend to its shareholders.
In a nutshell, Pfizer's current status is not ideal for investors interested in immediate profits. However, those who are patient enough to wait for a few more years could be in line to receive a dividend that could yield 3.5%.
Leave this one to the index funds and ETFs. There are better fish to fry in the space.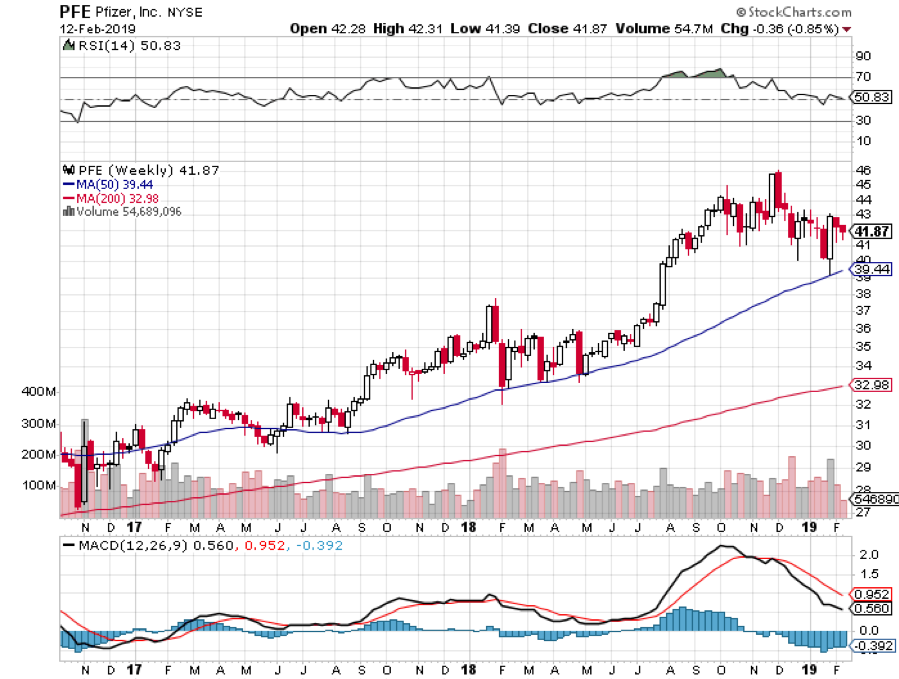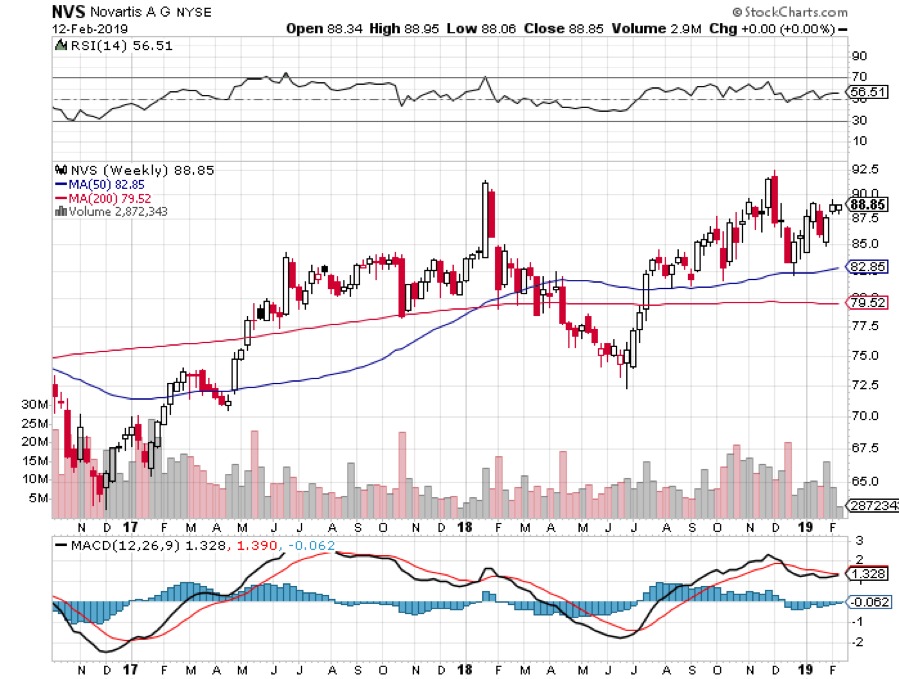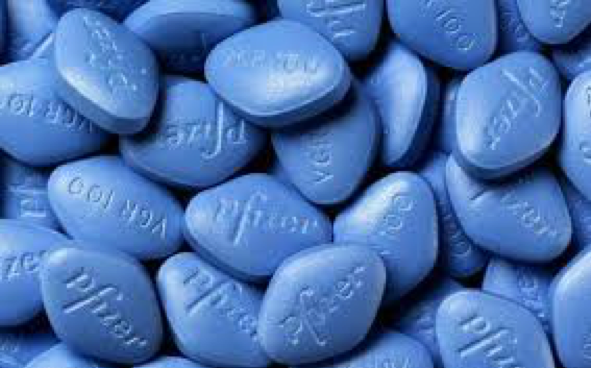 https://www.madhedgefundtrader.com/wp-content/uploads/2019/02/pfizer.png
368
591
Mad Hedge Fund Trader
https://www.madhedgefundtrader.com/wp-content/uploads/2019/05/cropped-mad-hedge-logo-transparent-192x192_f9578834168ba24df3eb53916a12c882.png
Mad Hedge Fund Trader
2019-02-14 02:08:39
2019-07-09 04:07:40
Why I'm Avoiding Pfizer Like the Plague