First, what is augmented reality for all the newbies?
Augmented reality is an interactive experience of a real-world environment where the objects that reside in the real world are enhanced by computer-generated perceptual information, sometimes across multiple sensory modalities.
Augmented reality (AR) went rival in 2016 when the Pokemon Go mania captivated everyone from children to adults.
No sooner than 2021, the AR addressable market is poised to mushroom to $83 billion - a sizeable increase from the $350 million in 2018.
Much like machine learning, corporations are learning to marry up this technology with their existing products supercharging the performance.
Ulta Beauty, for example, has acquired AR and artificial intelligence start-ups to help customers digitally test the final appearance of makeup before users purchase the product.
That is just one micro example of what can and will be achieved.
Looking deeper into the guts, Qualcomm (QCOM) is hellbent on making their chips a critical part of the puzzle.
The company is better known for a telecom and a semiconductor play, not often lumped in with a list of AR stocks.
Qualcomm is strategically positioned to capitalize on the integration of augmented reality in mainstream corporate business embedding their chips into the devices.
Maximizing Qualcomm's future role in the industry, the company announced in 2018 that it would be developing a chipset specifically for AR and VR applications.
This broad-based solution will make it easier for other developers to bring new glasses to the marketplace.
Autodesk (ADSK) is one of my favorite software stocks and a best of breed of industry design.
They sell 3D rendering software to designers and creators by offering a platform in which they can transform 2D designs into digital models that are both interactive and immersive, creating compelling experiences for end-users.
Autodesk has an array of powerful software suites to augment virtually any application, such as 3ds Max, a 3D modeling program; Maya LT game development software; its automotive modeling program VRED; and Forge, a development platform for cloud-based design.
Facebook (FB) has been piling capital into AR for years.
CEO Mark Zuckerberg wants to create an alternative profit-driver and is desperate to wean his brainchild from the digital ad circus.
One example is Facebook's Portal TV and its Spark AR which is the platform responsible for mobile augmented reality experiences on Facebook, Messenger, and Instagram.
It supplies the virtual effects for consumers to play around with, but it is yet to be seen if consumers gravitate towards this product.
Lumentum (LITE) is the leader in 3D-sensing markets developing cloud and 5G wireless network deployments.
They manufacture 3D sensor lasers that can be used with smartphones to turn handsets into a sort of radar. Sensors are clearly a huge input in how AR functions along with the chips.
CEO of Apple (AAPL) Tim Cook put it best when he earlier said, "I do think that a significant portion of the population of developed countries, and eventually all countries, will have AR experiences every day, almost like eating three meals a day, it will become that much a part of you."
He said that in 2016 and AR has yet to mushroom into the game-changing sector initially thought partly because the roll-out of 5G is taking longer than first expected.
Apple consumers will need to then adopt a 5G device or phone to really get the AR party started and that won't happen until the backend of next year.
My initial channel checks hint that the Cupertino firm is planning a 5.4-inch model, two 6.1-inch devices, and one 6.7-inch phone, all of which will support 5G connectivity.
I surmise that Apple's two premium devices will feature "world-facing" 3D sensing, a technology that could help Apple boost its augmented-reality capabilities and support other feature improvements on its priciest devices.
Apple has had a big hand in Lumentum's growth and will continue to buy their sensors, but other key component suppliers will get contracts such as Finisar, a manufacturer of optical communication components and subsystems.
Apple planned to debut AR glasses by 2020, but the rollout is now delayed until 2022.
They are clearly on the back foot with Microsoft (MSFT) further along in the process.
Microsoft already has a second iteration of its AR headset, HoloLens, and is compatible with several apps and has integration with Azure as well.
The head start of 2 years could really make a meaningful impact and might be hard for Apple to recover.
Facebook isn't the only social media company going full steam into AR, Snap (SNAP) recently unveiled its newest spectacles, which feature AR elements.
Another application of AR is autonomous driving with Nvidia working on improving the driving experience by fusing AR with artificial intelligence.
Nvidia (NVDA) is already thinking about the next generation of AR technologies with varifocal displays, which improve the clarity of an object for a user.
It will take time to transform our relationship with AR, the infrastructure is still getting built out and many people just don't have a device that will allow us to tap into the technology.
Investors must know that AR-related stocks will start to appreciate from the anticipation of full sale adoption and there could be a killer app that forces the mainstream user to take notice.
Until then, companies jockey for position and hope to be the ones that take the lion's share of the revenue once the technology goes into overdrive.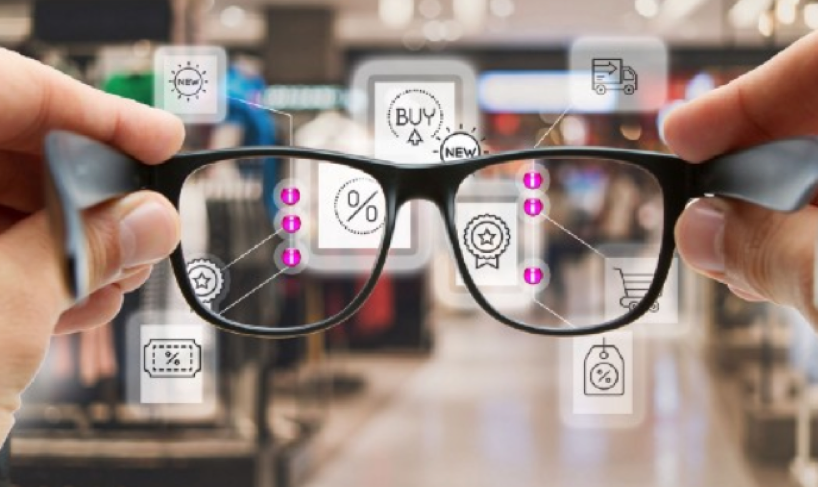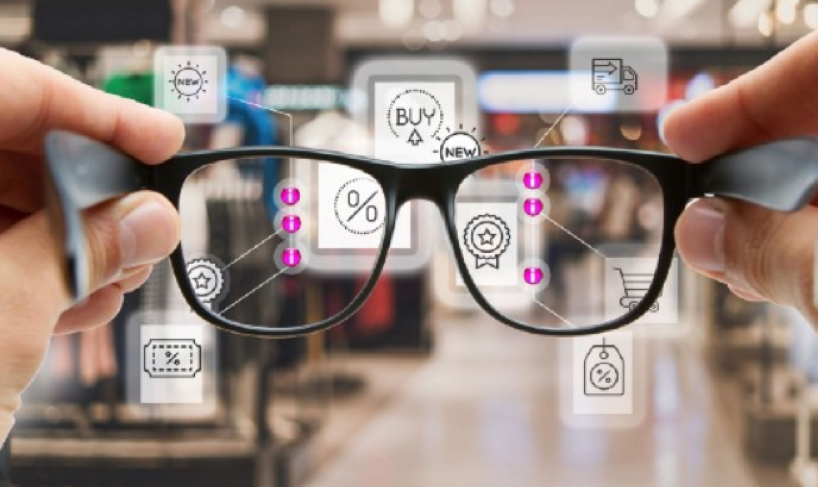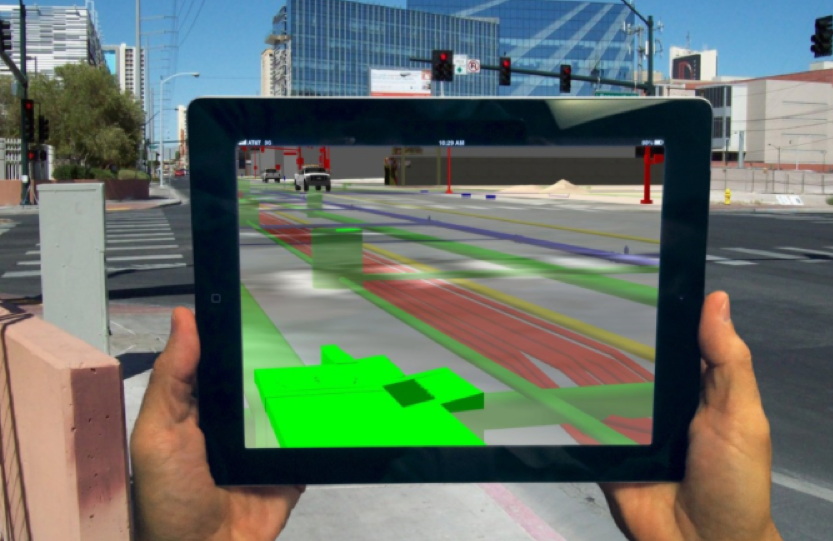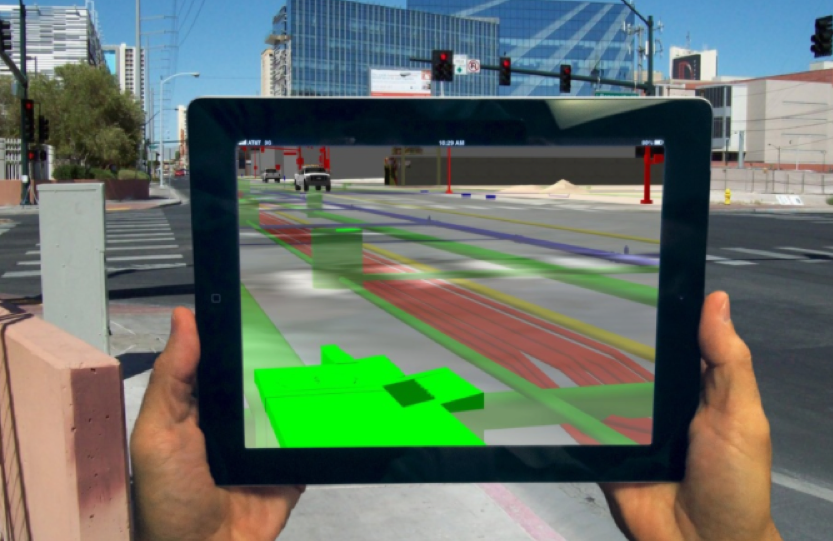 https://www.madhedgefundtrader.com/wp-content/uploads/2019/12/AR.png
541
833
Mad Hedge Fund Trader
https://madhedgefundtrader.com/wp-content/uploads/2019/05/cropped-mad-hedge-logo-transparent-192x192_f9578834168ba24df3eb53916a12c882.png
Mad Hedge Fund Trader
2019-12-06 08:02:30
2020-05-11 13:00:35
Augmented Reality is Heating Up