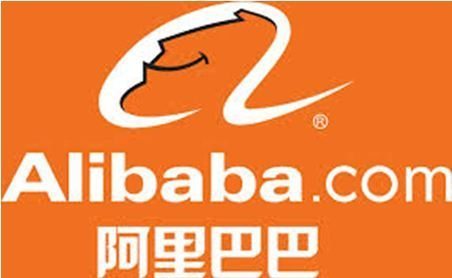 The biggest initial public offering in history is about to be issued by Chinese Internet commerce giant, Alibaba. The floatation, which could raise as much as $18 billion in cash, could value the total company as high as $220 billion, making it the fifth largest company in the US.
The big question now facing equity strategists around the world is whether the Alibaba issue is so big that it will destroy the market?
It certainly is a fair question. Some 44% of the IPO?s that have taken place this year are now underwater. The bloom has clearly gone off the new issue rose, especially for tech issues. If portfolio managers sell $18 billion of other stocks to buy the offering, it could literally suck the life out of an already fragile market.
Alibaba should have done their deal in January, when these deals were still hot. Did they miss the window?? It seems so.
The Chinese Internet juggernaut has another problem, what I call the ?Apple disease.? At $220 billion the company is so big that there is not enough money in the world to get the share price up substantially from the opening print.
Like Apple, it may become one of those behemoths that is permanently cheap, endlessly trolling the bottom of traditional valuation ranges. That frustrates the hell out of value investors. Multiple expansions never happen.
More than eye opening was the 2,300 page registration statement the company filed this week with the SEC. It included financial data for the last nine months of 2013. We learned that revenues were $5.66 billion, net profits were $2.85 billion, and the company is husbanding $7.88 billion in cash. Fair value should come to $40-$50 a share. Not bad for a communist country!
Most amazing are the 48% operating margins that the company is claiming. If true, they make competitors Amazon (AMZN) and eBay (EBAY) appear wildly overvalued.
The firm?s customer base grew by 44% YOY to 231 million last year. Chinese Internet usage generally is expected to soar from 618 million to 790 million by the end of 2016, up another 28%.
Yahoo (YHOO) paid a mere $1 billion for 40% of Alibaba in 2005, probably the only good decision they made in 15 years. After successive dilutions, the stake has fallen to 22.6%.
Yahoo really blew it when they passed on Microsoft?s (MSFT) offer to purchase the company for $31 a share just before the Great Crash, when it then plummeted to $8 a share. It was one of the worst calls I?ve ever seen, and a classic example of great technology innovators becoming lousy managers, and fall victim to hubris.
The sad thing is if you strip out the value of Yahoo?s Alibaba and Japan holdings, it is worth zero. That is probably a fair valuation given the depth to which the quality of the product has fallen. Mobile? What?s that?
The deal will make instant billionaires out of several individuals, most notably founder, Jack Ma, who is facing a $20 billion payday. Don?t you just love China!
Alibaba Ownership

34% Softbank
23% Yahoo
31% Others
8.8% Jack Ma-founder
3.6% Joseph Tsai-CEO
As for me, I?ll be passing on the IPO. It seems like the only time I get allocated shares in a new deal are when they fail. British Petroleum (BP) in 1987, ouch!
You can be sure Alibaba will be one of the most overhyped events in history, complete with dancing characters on the floor of the New York Stock Exchange (dancing pandas? Dancing soy sauce bottles?). After all, that is all it is good for, now that all the trading has gone online and is controlled by high frequency traders.
I am sure that there will be a later opportunity to buy much lower, such as we saw with the Tesla (TSLA) public offering in 2010, which dropped by half to $16 before the ink was barely dry. Then it was the ?BUY? of the century.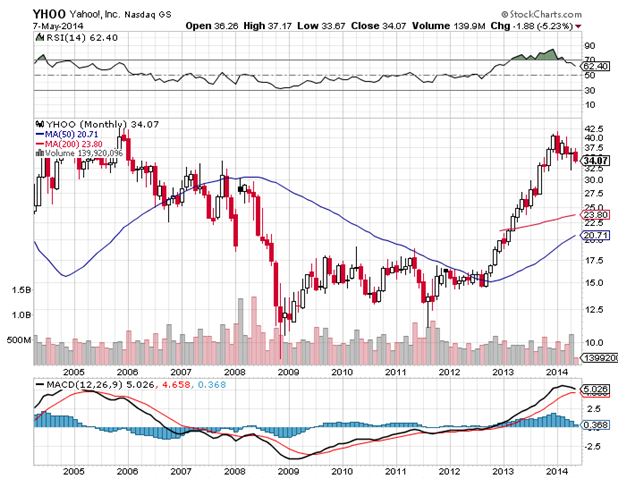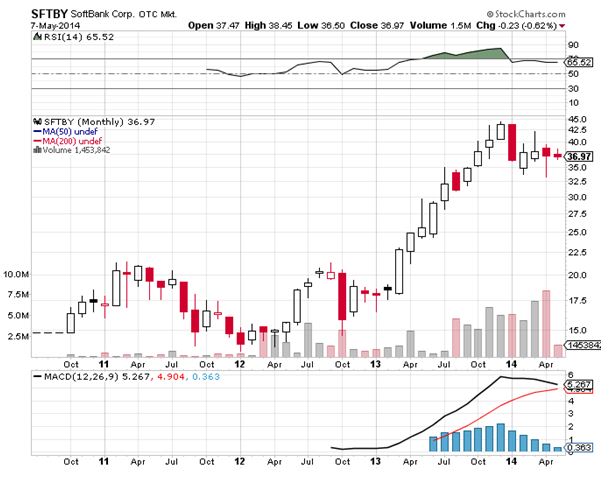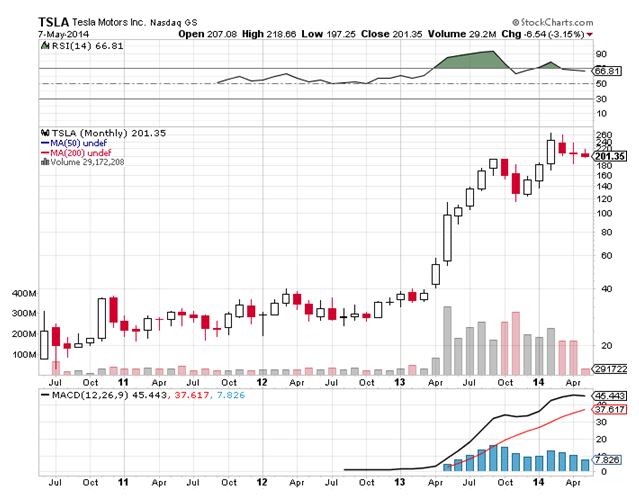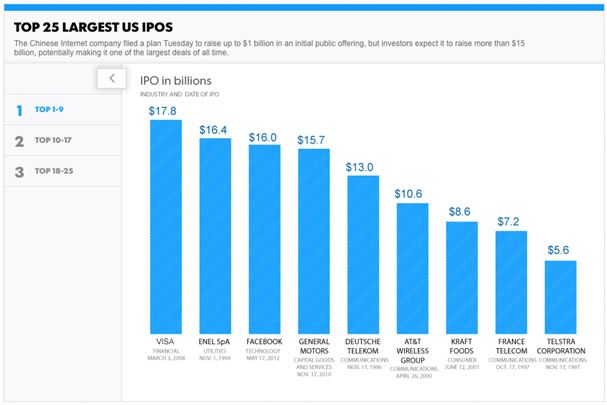 Make Jack Ma an Offer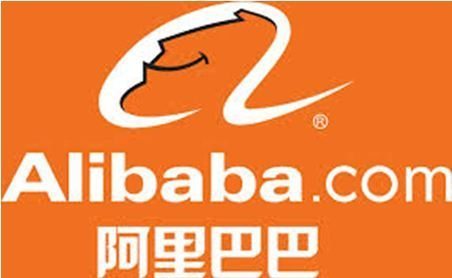 https://www.madhedgefundtrader.com/wp-content/uploads/2014/05/Alibaba.jpg
278
452
Mad Hedge Fund Trader
https://madhedgefundtrader.com/wp-content/uploads/2019/05/cropped-mad-hedge-logo-transparent-192x192_f9578834168ba24df3eb53916a12c882.png
Mad Hedge Fund Trader
2014-05-08 01:03:29
2014-05-08 01:03:29
Will the Alibaba IPO Blow Up the Market?