Here are a few hacks as millions enter the new world of digital nomadism – home as an office is now a sink-or-swim proposition.
I can tell you that after the 6.6 million unemployment claim number dropped like a bomb, many more people will be forced to get trained up as aspiring remote workers.
Sure, groceries stores are still hiring, but the health scare will funnel many future workers to stay in the confines and cleanliness of their own homes to generate income.
Another lasting effect will be supercharging the digital economy by forcing both supply and demand onto the internet.
Think about how much the cloud has helped us already and now the industry has developed to the point where digital nomads are using these services to underpin their daily operations.
First, I will make a few assumptions such as businesses have already discovered certain "can't miss" services such as Microsoft Teams Office 365 that delivers us the beauty of Microsoft Word, Excel, PowerPoint.
G Suite's array of highly powered instruments are another assumption I will imbed into this discussion as most people have integrated them into their lives.
These tools consist of Google Docs, a cloud-based Microsoft Word alternative; Google Sheets, a cloud-based Microsoft Excel alternative; Google Slides, a cloud-based Microsoft PowerPoint alternative; and Google Drive, a cloud storage app.
Google Docs and Google Drive are particularly useful collaboration software for remote teams who need storage and teamwork rolled into once set of services.
Many businesses are reliant on Facebook to sell their physical products, therefore, taking advantage of a News Feed Eradicator for Facebook will come in handy.
After the Facebook's login, users are thrown into the insane vortex of streaming jargon that is now Facebook's news feed and hours can be wasted for months on end.
Sure, it's nice to catch up with a high school girlfriend, but that won't generate outperformance.
Klokki for Mac is an automatic time-tracking app that will boost productivity by maximizing the thing we never have enough of – time.
With its ability to create custom tracking rules, you will be able to track time by automating this process.  
Besides the Auto-Tracking technology, Klokki delivers the power of a massive tool packed in one small and beautiful Mac app that lives and breathes on your menu bar.
Also, these functions can be useful for upper management who can track employees who are now all working at home.
It's not a secret that this migration to 100% digital work from home doesn't sit well with many managers who thrive by micromanaging, this software puts the control back into the managers' hands.
1Password is a name that's representative of password managers. It's been around since 2006, offering support for a growing list of devices.
Right now, you can access your 1Password and the software will store and fill your passwords.
Even for a company of 10 people, management will not want crucial passwords floating around gifting hackers an easy way into their fortress who then might destroy the inner workings of a business.
vidIQ is a robust tool for the creative companies out there since many media products have offshored onto YouTube to leverage uploading free videos to a monetizable audience.
Of course, Adobe photoshop is great for those who actually need to create the media content, but with the vidIQ Competitors Tool, you'll get a unique peek behind the curtain at what your competitors are doing to rank highly and attract those golden views and subscribers.
That's the beauty of data analytics and this hack will enable you to measure up your rivals.
You'll be able to instantly track the video creators who are important to your channel, whether they are big influencers setting trends in your sub-sector, or channels delivering breakthrough content.
The Competitor Tool allows you to piggyback on the competition and leverage what they do right for your own YouTube strategy.
Weirdly enough, tracking others to keep tabs on the competition is important to understand the changing dynamics of the internet and sub-sectors in it.
And the best way to track your own keywords are by Google Alerts – if a news article trends with selected keywords then an email it sent with direct links to the relevant article.  
Email Hunter is another app that is self-explanatory.
If you cannot find someone's email, then plug in the name and this app will scrape the internet to find public places that could retrieve this information.
In a digital world where email is the best way to get to know a customer, this app is a diamond in the rough.
Since every company is now turning into a media company, cloud storage and ample space is needed to import and export big media files.
Services that are reliable are Dropbox, Box, Google Drive and many others.  
Slack is a potent app that is email on steroids and is more widely used than ever. Another alternative is Microsoft Teams that has also been easily integrated into its set of products.
Lastly, video conferencing apps are the closest service that can provide a meeting to hash out those hard-to-quantify issues.
A company can almost not function if it doesn't have Zoom and at the end of December last year, the maximum number of daily meetings conducted on Zoom was approximately 10 million, according to the company. In March this year, they recorded more than 200 million daily users.
Zoom is now ranked as the number two app in the UK and number one in the US, after its surge in popularity.
With these optimal apps supporting remote business, many will be able to survive this deep recession and even up-skill themselves and enjoy a fruitful recovery as they work from home.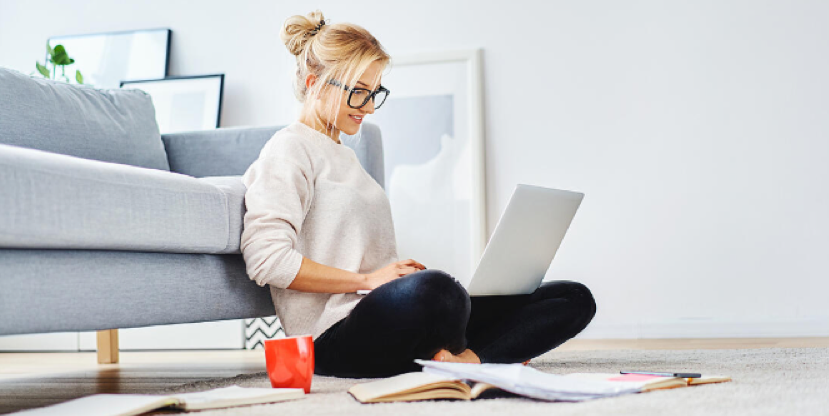 https://www.madhedgefundtrader.com/wp-content/uploads/2019/05/cropped-mad-hedge-logo-transparent-192x192_f9578834168ba24df3eb53916a12c882.png
0
0
Mad Hedge Fund Trader
https://www.madhedgefundtrader.com/wp-content/uploads/2019/05/cropped-mad-hedge-logo-transparent-192x192_f9578834168ba24df3eb53916a12c882.png
Mad Hedge Fund Trader
2020-04-03 08:03:14
2020-06-20 21:32:31
The Must-Have Apps for New Home Workers