One of our dark horses came in a big winner this morning.
No, I did not go to the Golden Gate Fields race track on San Francisco Bay and win big on a horse with 5:1 odds, although I might as well have.
Moderna (MRNA) soared to $85 this morning on news of a successful trial of a new Covid-19 vaccine. We recommended it on January 19 at $17.78 for precisely this reason.
Never mind that the trial only involved a mere eight patients, involved RNA, and won't be available in bulk for two years. That's all the market wants to hear today.
So, if you are interested in playing the long shot game, I am re-running my January 9 research piece, which was sent out to paid subscribers of the Mad Hedge Biotech & Healthcare Letter. If you want to subscribe to the letter, which has been pulling in long shots on a weekly bases recently, please click here.
For all the flak the healthcare sector has received for the exorbitant prices of its products and services, there's no denying the fact that this industry had an incredibly remarkable decade — and biotechnology proved to be one of the most lucrative markets when it comes to stocks that actually double or triple in value, sometimes even overnight.
The primary reason for this is that no one could predict the success or failure of clinical trials with any degree of accuracy, forcing investors to take into account elements of surprise in the valuation process in biotech.
Companies that analysts believe to be prime candidates for acquisition early on in their life cycle would end up repeatedly failing to lure viable tender offers for years. Meanwhile, dark horses emerge from the leftfield and snap up the best deals.
A good case in point would be how experts and investors alike missed the mark on Amarin Pharmaceutical's (AMRN) cardiovascular treatment Vascepa. On the outset, analysts pegged the new prescription omega-3 treatment as a failure and a money sinkhole.
Instead, Vascepa surpassed all expectations and is now hailed as the fish oil supplement to demonstrate clear-cut cardiovascular benefits to high-risk heart attack patients.
In 2019 alone, Vascepa grew by 85% compared to its 2018 report, coming in between $410 million and $425 million in sales — and 2020 is expected to be an even better year for this drug as sales are estimated to reach between $650 million and $700 million.
Another example is synthetic protein maker Synthorx (THOR), which was initially tagged as an ominous stock.
The company proved detractors wrong when it went on to fetch huge offers from giant biotech firms, with Sanofi SA (SAN) winning the bidding war over Synthorx to the tune of $2.5 billion.
This new year, though, promises to offer more predictability, especially on the merger and acquisition front.
Several blue-chip biotechs are on the verge of key patent expirations in the next decade. On top of that, these companies are facing tremendous pressure from US politicians to cut down on the prices of their brand name drugs. Today, the State of California announced that it was going into the generic drug industry to undercut the majors.
These dual headwinds are expected to fuel an uptick in the demand for bolt-on acquisitions, which can provide the giant biotechs with healthy levels of profit via large sales volumes as they attempt to slash their slashes to acceptable levels.
With this in mind, big biopharmas will be willing to shell out top dollar to acquire promising companies this 2020.
Which biotechs have the goods to take full advantage of this acquisition demand?
One up and coming company tagged as a red-hot acquisition candidate is NeuBase Therapeutics (NBSE).
Founded in 2018, this Pittsburgh company has raked in $9 million in funding so far to develop treatments that target rare, genetic neurological disorders. Neubase's platform called peptide-nucleic acid antisense oligonucleotide or PATrOL technology was developed at Carnegie Melon University.
Basically, this technology offers gene-silencing therapies for its patients suffering from rare genetic disorders.
In July 2019, NeuBase engaged in a reverse merger with fellow biotech innovator Ohr Pharmaceuticals (OHRP). This partnership is expected to rake in massive rewards since both companies greatly complement each other's work.
NeuBase's work zeroes in on curing rare genetic diseases via gene-silencing treatments while Ohr's research is geared towards helping patients suffering from cancer cachexia and macular degeneration.
The combined efforts of these two should result in a wider reach as they offer cutting edge treatments to highly lucrative and specialized markets.
As of December 2019, NeuBase has a recorded market cap of $114.38 million. Considering all its assets and the way its pipeline is shaping up, NeuBase could easily be your best sleeper stock in 2020.
Another biotech company to watch out for this year is Moderna Inc (MRNA), which has raised a whopping $1.8 billion in funding over 10 rounds.
So far, this company has attracted blue-chip companies in the form of Merck and Co (MRK), which invested $125 million, and AstraZeneca (AZN) with $474 million so far.
In terms of stability, Moderna has been doing quite well for itself with $68.2 million in estimated annual revenue.
In 2019, Moderna shared that it has at least 11 programs set for clinical trials along with 20 development candidates. Its research leans towards producing cancer vaccines and localized regenerative therapeutics.
Its strategic alliances not only with AstraZeneca and Merck but also with Vertex Pharmaceuticals (VRTX), Biomedical Advanced Research and Development Authority, and even the Bill & Melinda Gates Foundation equip Moderna with a remarkable competitive edge against rivals Regulus Therapeutics (RGLS), Arrowhead Pharmaceuticals (ARWR), and CureVac.
I'm expecting huge movements in the biotech market in 2020 as the curtain rises on all these promising technologies and the rise of this industry becomes impossible to ignore.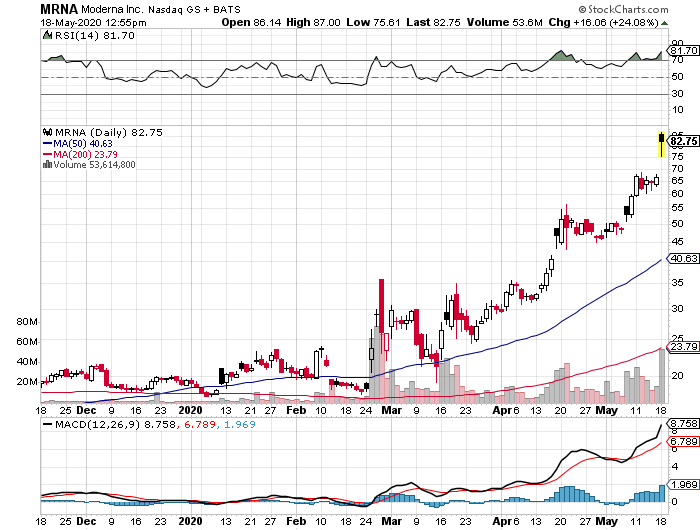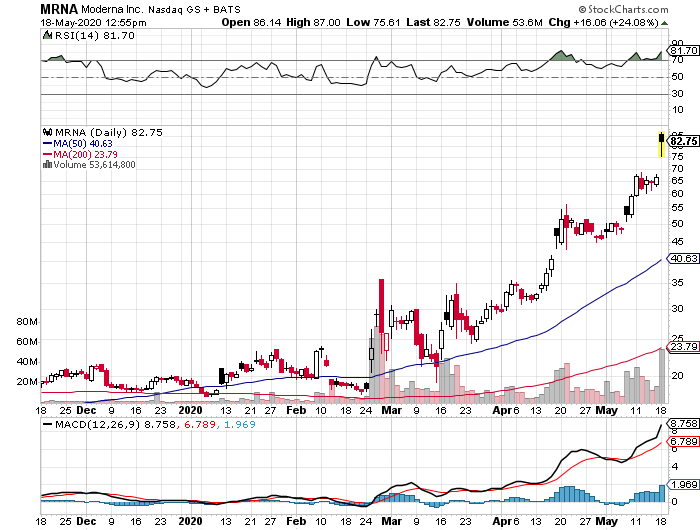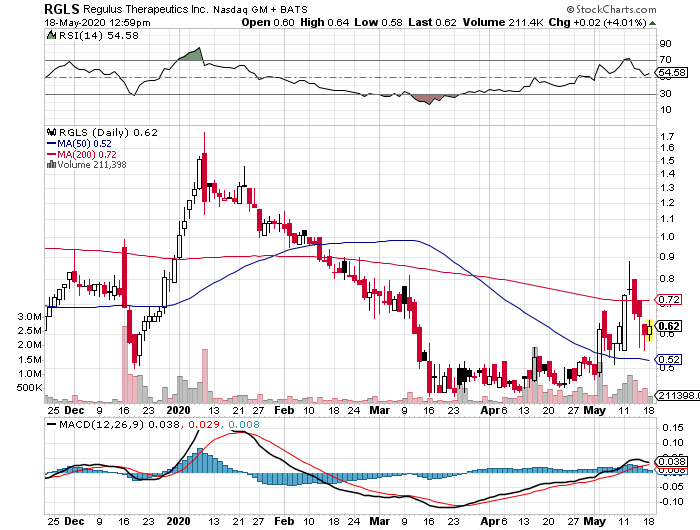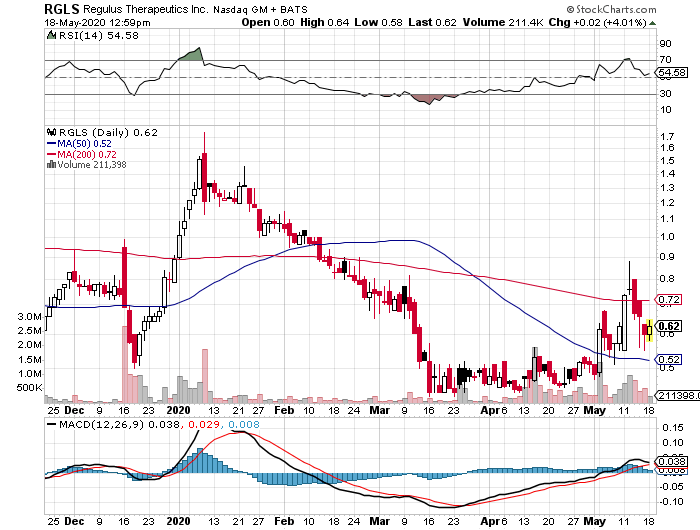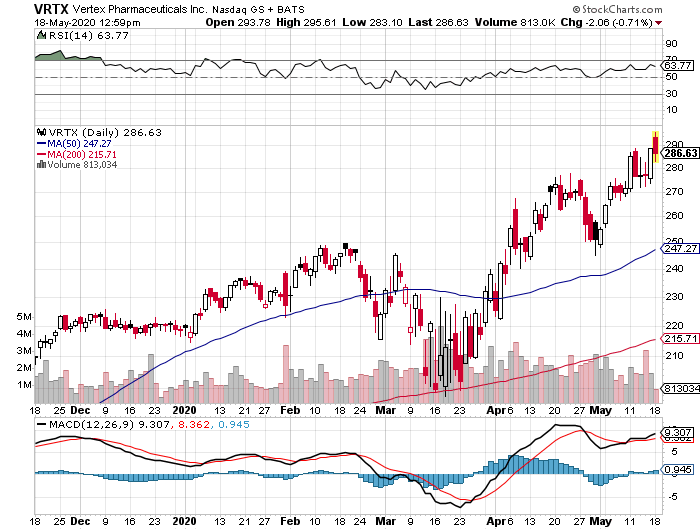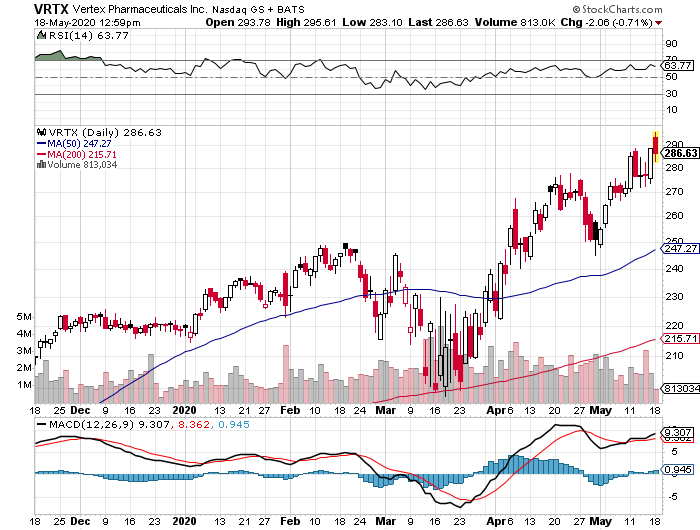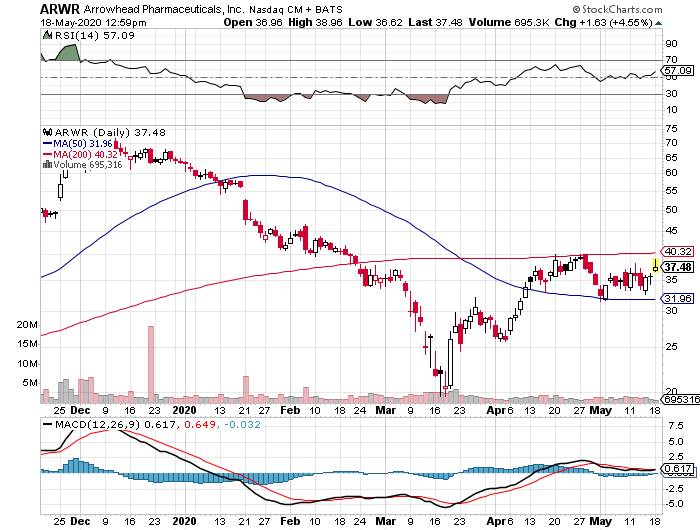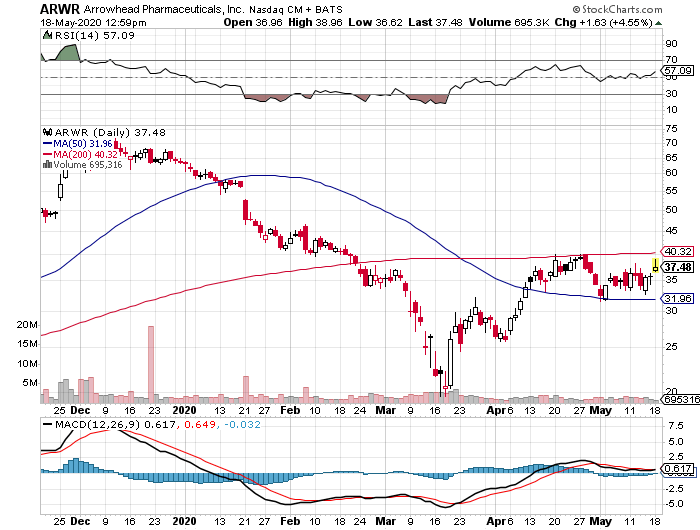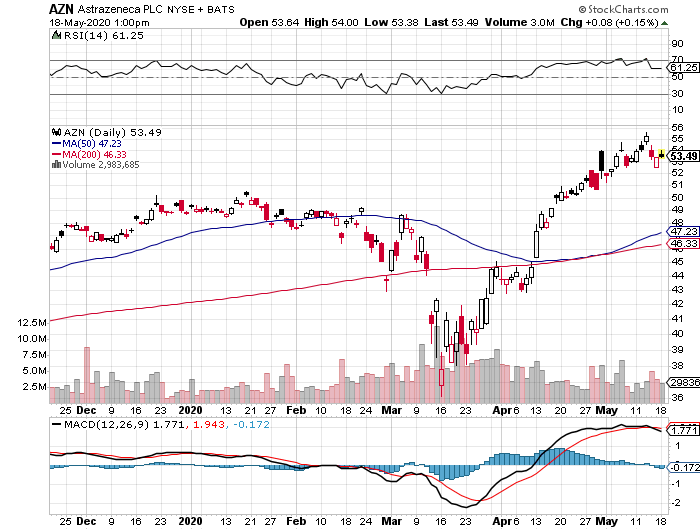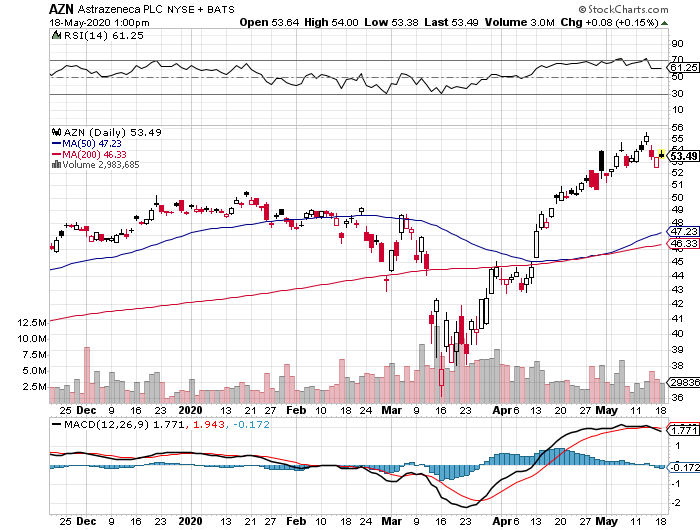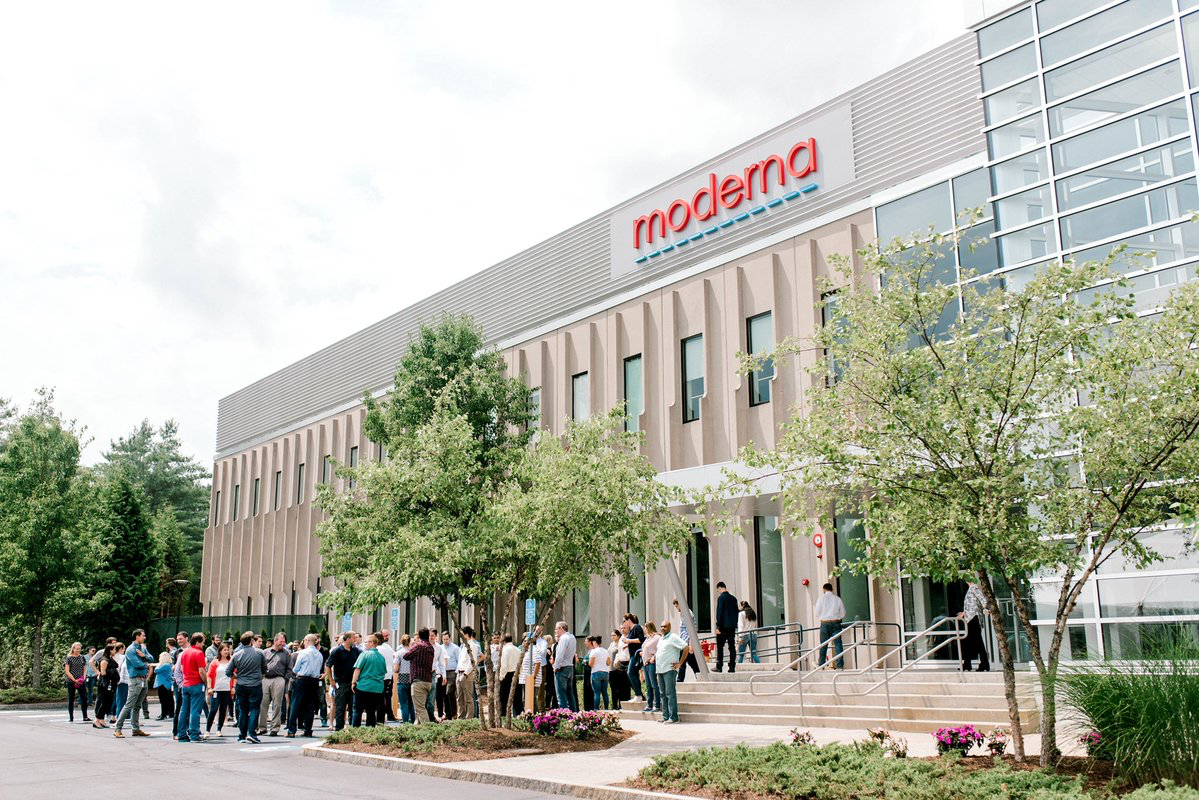 The Buyers are Lining Up
https://www.madhedgefundtrader.com/wp-content/uploads/2020/05/vaccine-buyers-e1589899897354.png
300
450
Mad Hedge Fund Trader
https://madhedgefundtrader.com/wp-content/uploads/2019/05/cropped-mad-hedge-logo-transparent-192x192_f9578834168ba24df3eb53916a12c882.png
Mad Hedge Fund Trader
2020-05-19 11:02:49
2020-06-22 11:47:28
The 2020 Dark Horses of Biotech and COVID-19