The Mad Hedge Technology Letter has a front-line seat to the carnage wrought by the balkanization of technology that is swiftly descending across all corners of the tech universe.
In technology terms, this is frequently referred to as "splinternet."
A quick explanation for the novices can be summed up by saying splinternet is the fragmenting of the Internet causing it to divide due to powerful forces such as technology, commerce, politics, nationalism, religion, and interests.
The rapid rise of global splinternet news stories will have an immediate ramification on your tech portfolio and it's my job to untangle the knots.
What investors are seeing is the bifurcation of the global tech game into a binary world of Chinese and American tech.
Most recently, Central European country Poland, who was thought to be siding with the Chinese because of the growing presence by large-cap Chinese tech in Warsaw, announced government security had arrested a Huawei employee, Chinese national Wang Weijing, for allegedly spying on behalf of the Chinese state.
For all the naysayers that believe the administration's hope of curtailing the theft of western technology was a bogus endeavor, this recent event buttresses the notion that Chinese state-funded tech companies are truly running nefariously throughout the world.
In fact, Poland has little to gain from this maneuver if you take the current status quo as your guidebook, and I would argue it is a net negative for Poland because Chinese tech is deeply embedded inside of the Poland tech structure bestowing profits and internet capabilities on multiple parties.
Making the case stronger against China, Poland has no flagship tech communications company that would serve as competition to the Chinese or could directly gain from this breach of trust.
The fringe of the Eurozone Central European nations and Eastern European countries bordering Russia running developing economies rely on Huawei and other low-cost Chinese tech suppliers like ZTE to offer value for money for a populace who cannot afford $1000 Apple (AAPL) iPhones and exorbitant western European telecommunications infrastructure equipment.
The Chinese beelining to this burgeoning area in Europe has given these less developed countries high-speed broadband internet for $10-$15 per month and 4G mobile service for $7 per month, a smidgeon of what westerners fork out for the same monthly service.
Poland rebuffing Huawei is an ominous sign for Chinese tech doing business in the Czech Republic and Hungary as European countries are moving towards denying Huawei in unison.
The last few years saw China create the same recipe of success for fueling economic expansion mimicking the American economy.
The tech sector led the way with outsized gains boosting productivity while analog companies transformed into digital companies to take advantage of the efficiencies high-tech provides.
At the same time, Beijing has initiated a muscular response to the accelerated growth of local tech companies.
The foul play of American tech in Europe has given impetus to Beijing to launch a power grab on local tech structures such as Baidu, Alibaba, and Tencent.
This couldn't be more evident at Tencent who has failed to secure any new gaming licenses for their best gaming titles.
PlayerUnknown's Battlegrounds (PUBG), a battle royale multiplayer, has been deprived of massive revenue because of Tencent's inability to win a proper gaming license from the Chinese authorities to sell in-game add-ons.
In total, lost revenue has already cost Chinese video game companies over $2 billion in revenue since May 2017.
Beijing wants to temper the growing clout of private tech companies who were the recipient of the Chinese consumer's gorge on technology in the last 20 years.
These companies have never been more infiltrated by the communist party and this can be mainly attributed to the acknowledgment by Beijing that Chinese tech companies are too powerful for their own good now and are a legitimate threat to the powers above.
That is what the sudden retirement of Founder of Alibaba Jack Ma told us who infuriated Chairman Xi because Ma was the first Chinese of note to meet American President Donald Trump at Trump Towers pledging to create a million jobs in America.
Ma later rescinded that statement and was put out to pasture by Beijing.
What does this all mean?
As the broad-based balkanization spreads like wildfire, Chinese and American tech companies' addressable markets will shrink hamstringing the drive to accelerate revenue.
The potential loss of Europe for the Chinese could give way to Nokia, Siemens, and other western telecommunication companies to move in hijacking a bright spot for Huawei.
If Apple isn't punching above their weight in China, well that almost certainly means that local tech companies aren't having a cake walk in the park as well.
The winter sell-off turned the screws on tech first and then the rest of equities obediently, Chinese tech could have a similar domino effect to the Chinese economy boding badly for Chinese ADRs listed on the New York Stock Exchange (NYSE).
Last year, the Shanghai index was one of the worst performing stock markets in the world.
And if the trade wars are really ravaging a few key limbs from local Chinese tech firms, then companies exposed to the Chinese consumer such as Alibaba (BABA), JD.com (JD), Pinduoduo (PDD), Ctrip.com International (CTRP) and Tencent Music Entertainment (TME) could fall off a cliff.
This has already been in the works.
These companies are a good barometer of the health of the Chinese consumer and have had an abysmal last six months of price action.
The vicious cycle will repeat itself with worsening Chinese data drying up the demand for Chinese tech services and the Chinese consumer tightening their purse strings as they try to save money from a cratering economy.
It could become a self-fulfilling prophecy and that is what other indicators such as negative automobile sales and a rapidly failing real estate market are telling us.
The 65 million ghost apartments dotted around China don't help.
This could be the perfect opportunity to instigate wide-ranging reforms to open up the financial, insurance, a tech market to the west, something many analysts thought China would do after joining the World Trade Organization (WTO).
However, Beijing's retrenchment preferring to pedal mercantilism and cold-blooded power grabs could offer Chairman Xi the prospect of further consolidating his authority by sticking his fingers deeper into the local tech structures giving the state even more control.
I would guess this is a false dawn.
American tech will confront balkanization headwinds of its own evidence in Vietnam as the government blamed Zuckerberg's Facebook (FB) for failing to root out anti-government rhetoric which is illegal in the communist-based country.
If you haven't figured it out yet – there is an underlying suitability issue with western tech services that tie up with authoritarian governments.
It many times leads the western tech companies to be a pawn in a political game that later turns into a bloody mess.
The weak rule of law has spawned a convenient practice of blaming western tech to distract from internal disputes strengthening the nationalist case of a purported western tech firm gone rogue.
This could lead Facebook to be removed in Vietnam, and the $238 million in ad revenue that will vanish.
Headaches are sprouting up across Europe with Facebook clashing with more stringent data privacy rules through General Data Protection Regulation (GDPR).
German's largest national Sunday newspaper Bild am Sonntag claimed from sources that the Federal Cartel Office will summon Facebook to halt collecting some user data.
This could take a machete to ad revenue in a critical lucrative market for Facebook, and this experience is being echoed by other American tech companies who are running full speed into complicated regulatory quagmires outside of America.
Adding benzine to the flames, Deputy Attorney General Rod Rosenstein speaking at a cybercrime symposium at Georgetown University's Law Center in Washington added to the tech misery explaining that to "secure devices requires additional testing and validation—which slows production times — and costs more money."
This is not bullish to the overall tech picture at all.
Hamstringing tech is not ideal to promoting economic growth, but the decades of unchecked growth is finally reverting back to the mean with regulation rearing its unpretty head and the balkanization of tech forcing countries to pick between China or America.
The silver lining is that the American economy remains resilient taking the body blows of a government shutdown, interest rate drama, and trade war uncertainty in full stride.
The net-net is that American and Chinese tech firms could experience decelerating revenue growth far dire than any worst-case scenario forecasted by industry analysts.
Therefore, I forecast that American tech shares have limited upside for the next 6-10 weeks and Chinese tech is dead money in that same time span.
Any rally is ripe for another sell-off if there are no meaningful breakthroughs in the trade war and if China's economic data continues to falter.
The global growth scare could actually come home to roost.
The supposed narrowing of trade differences has been nothing more than tactical, and procuring any fundamental victories is a hard ask in the short term.
In an ideal world, China would open the floodgates and allow the world to join them in an economic détente, however, based on Chairman Xi's record of purging his mainland enemies and the military, slamming the gates shut and padlocking them seems more likely at this point.
Seizing the rights to an untimed Chairmanship term has its perks – this is one of them and he is using the entire assortment of options available to him.
Traders should look at deep in-the-money vertical bear put spreads on any sharp rally to specific out-of-fashion tech names saddled with regulatory and data balkanization headwinds, or tech firms with a large footprint in mainland China.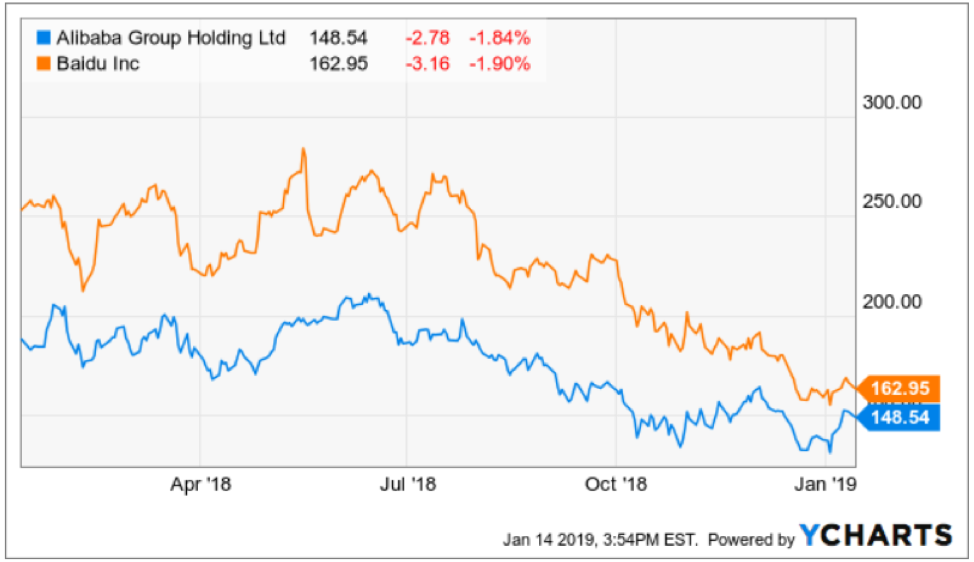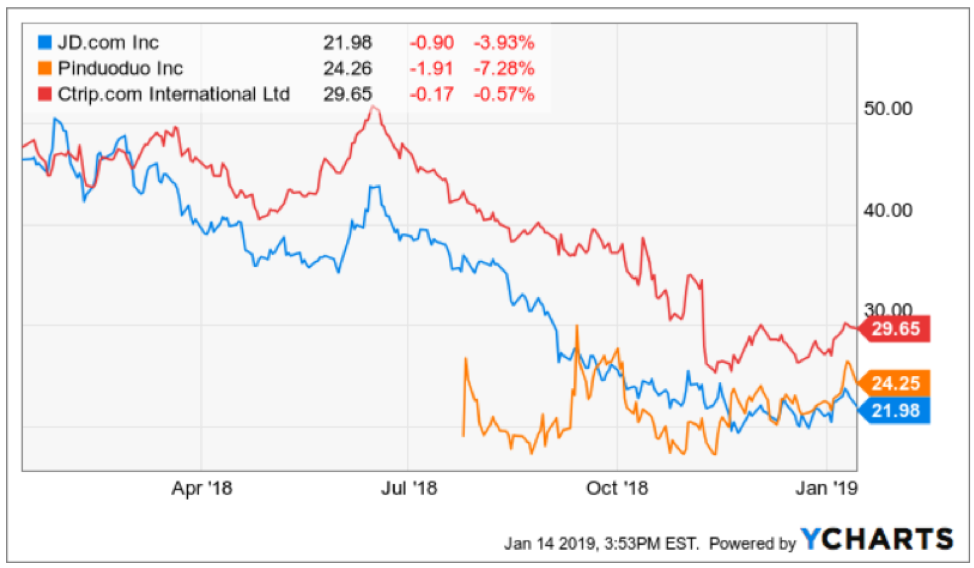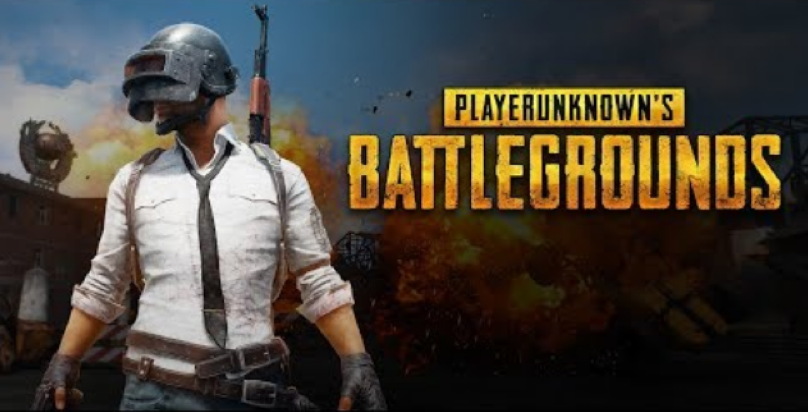 IN DIRE NEED OF A LICENSE TO MONETIZE THIS GEM
https://www.madhedgefundtrader.com/wp-content/uploads/2019/01/battlegrounds.png
412
808
Mad Hedge Fund Trader
https://madhedgefundtrader.com/wp-content/uploads/2019/05/cropped-mad-hedge-logo-transparent-192x192_f9578834168ba24df3eb53916a12c882.png
Mad Hedge Fund Trader
2019-01-15 04:06:58
2019-07-09 04:57:18
The Balkanization of the Internet