The Bear market rally is over, or at least that's what Asian stock futures are screaming at us, and the shorts are piling back on….again. 
For the first time in 16 years, I did not have to get up at 6:00 AM to hide Easter eggs. It's not because my kids don't believe in the Easter Bunny anymore. They'll believe in anything that delivers them a free chocolate bunny. It's because I couldn't get any eggs. Much of the country's egg production is being diverted into vaccine production for testing, of which, along with antivirals, there are more than 300 worldwide.
Enough of the happy talk.
It was a classic bear market rally we saw over the past two weeks in every way, retracing 50% of the loss this year. Junk stocks, like hotels, airlines, and cruise lines led, while quality big tech lagged. That's the exact opposite of what you want to see for a new bull market. 
At the Friday high, the Dow (IND) was down only 17% from the February all-time high at a two-decade 20X valuation high.
The US is now losing 2,000 citizens a day to the Coronavirus. That's how many we lost at the peak of the Vietnam War in a month. We are suffering another 9/11 every day of the week. 
More than 16.8 million have lost jobs in three weeks, more than all those gained in six years. Of all American companies with fewer than 500 employees, 54% have closed! JP Morgan (JPM) has just cut its forecast for Q2 GDP from a 25% loss to an end of world 40% decline on an annualized bases.
New York is losing 800 people a day and is burying many of them in mass graves. Bread lines have formed in countless major cities. And you think 17% is enough for a discount for stocks, given that a near-total shutdown will continue for another five weeks? 
Are you out of your freaking mind?
Which leads me to believe that another retest in the lows is in the work, no matter how much government money is headed our way.
For a start, it will be three months before the Fed handouts show any meaningful impact on the economy. Second, we are due for a second wave of the virus in the fall, once the initial shelter-in-place ends. Markets will likely behave the same.
In the meantime, long term analysts of the global economic structure are going dizzy with possible permanent changes. I am in the process of writing a couple of pieces on this if I can only get away from the market long enough to do so. 
It seems like half the country has lost their jobs, while the other half are now working double time without pay, like myself.
The market was stunned by 6.1 million in Weekly Jobless Claims, taking the implied Unemployment Rate to over 14%, more than seen during the 2008-2009 Great Recession. One out of four Americans will lose their jobs or suffer a serious pay cut in the next two months. At this rate, we will top the Great Depression peak of 25 million in two weeks.
The Fed launched a second $2.3 trillion rescue program, this time lending to states, local municipalities, and buying oil industry junk bonds. More money was made available to small businesses. Jay Powell is redefining what it means to be a central bank, but no one is complaining. It was worth one 500-point rally in the Dow Average, which we have already given back. At this point, almost the entire country is living on welfare.
Stocks soared firefly on falling death rates. Chinese cases are falling after the border closed, Italy and Madrid are going flat, and San Francisco is looking good. There is still a massive, but extremely nervous bid under the market. I'm selling into this rally. We will continue to chop in a (SPX) $2180-$2800 range for the foreseeable future.
Trump says there's a light at the end of the tunnel, but he doesn't tell you that the light is an oncoming express train. At the very least, the number of deaths will rise at least tenfold from here. That's how many we lost in the Korean War. It hasn't even hit the unsheltered states in the Midwest yet.
Gold (GLD) is making a run another all-time highs, topping $1,700. Expect everyone's favorite hedge to go ballistic. QE infinity and zero interest rates will eventually bring hyperinflation and render the US dollar worthless. Gold production is falling due to the virus. Anything else you need to know?
Mortgage defaults are up 18-fold. People can't even get through to their banks to tell them they are not going to pay. This is the next financial crisis. Fannie Mae and Freddie Mac are going to go broke….again.
Can the US government spend money fast enough, given that it has been shrinking for three years? I'm not getting my check until September.  It's not easy to spend $2 trillion in a hurry. I can't even spend a billion in a hurry. It's darn hard and I've tried. It suggests any recovery will be slower and lasts longer.
Here's the bearish view on the economy, with Barclay's Bank looking for an "L" shaped recovery, which means no recovery at all. I'm looking more for a square root type recovery, which means a sharp bounce back to a lower rate of growth. And there may be two "square roots" back to back.
Bond giant PIMCO predicts 30% GDP loss in Q2 on an annualized basis. Everyone staying home doing jigsaw puzzles isn't doing much for our economic growth. This may end up becoming the most positive forecast out there.
When we come out on the other side of this, we will be perfectly poised to launch into my new American Golden Age, or the next Roaring Twenties. With interest rates at zero, oil at $20 a barrel, and many stocks down by three quarters, there will be no reason not to. The Dow Average will rise by 400% or more in the coming decade.
My Global Trading Dispatch performance had a tough week, destroying my performance back to positive numbers for the year. That is thanks to my piling on the shorts in a steadily rising market. This brings short term pain, but medium-term ecstasy. 
We are now down -3.99% in April, taking my 2020 YTD return down to -12.41%. That compares to an incredible loss for the Dow Average of -17% from the February top. My trailing one-year return sank to 30.02%. My ten-year average annualized profit was pared back to +33.51%. 
My short volatility positions (VXX) were hammered even in a rising market, which means no one believes the rally, including me.
I took nice profits on two very deep in-the-money, very short dated call spreads in Amazon (AMZN) and Microsoft (MSFT), the two safest companies in the entire market, betting that we don't go to new lows in the next nine trading days. As the market rose, I continued to add to my short position with the 2X ProShares Ultra Short S&P 500 (SDS).
This week, we get the first look at Q1 earnings. All economic data points will be out of date and utterly meaningless this week. The only numbers that count for the market are the number of US Coronavirus cases and deaths, which you can find here.
On Monday, April 13 Citigroup (C) and JP Morgan (JPM) report earnings. 
On Tuesday, April 14 at 11:30 AM, the API Crude Oil Stocks are announced.
On Wednesday, April 15, at 2:00 PM, the New York State Manufacturing Index is released.
On Thursday, April 16 at 8:30 AM, Weekly Jobless Claims are announced. The number could top 6,000,000 again. At 7:30 AM, US Housing Starts for March are published.
On Friday, April 17 at 7:30 AM, the Baker Hughes Rig Count is released at 2:00 PM. Expect these figures to crash as well.
As for me, before the market carnage of the coming week ensues, I shall be sitting down with my kids and touring the National Gallery of Art in Washington DC. Many art museums have now opened up their collections online, for free. There is a special exhibition of "Degas at the Opera." Please enjoy by clicking here.
Next to come will be the Louvre in Paris (click here), and the National Museum of the Marine Corps in Triangle, VA (click here). I have them tracing the dog tags I brought back from Guadalcanal. I bet some of my old weapons are in there.
Stay healthy.
John Thomas
CEO & Publisher
The Diary of a Mad Hedge Fund Trader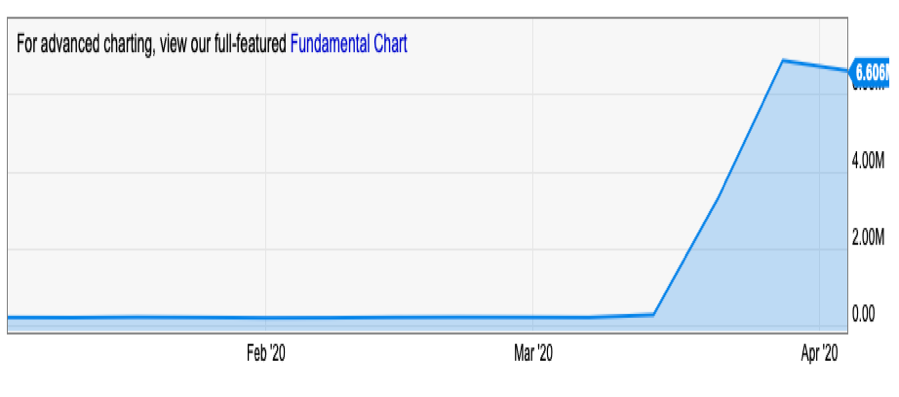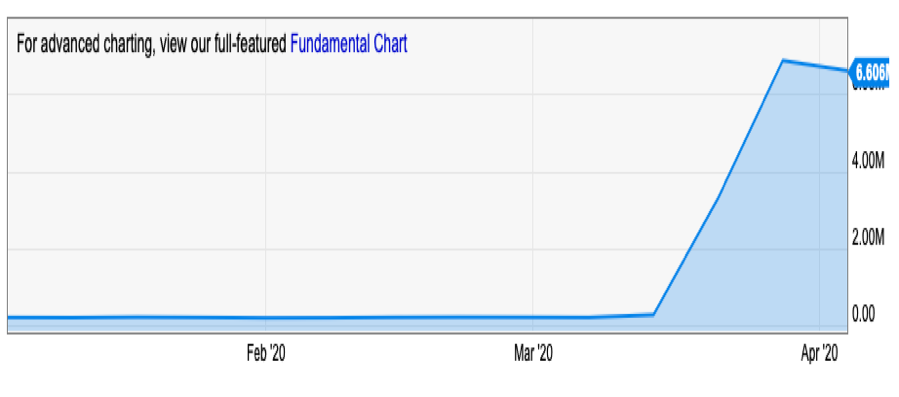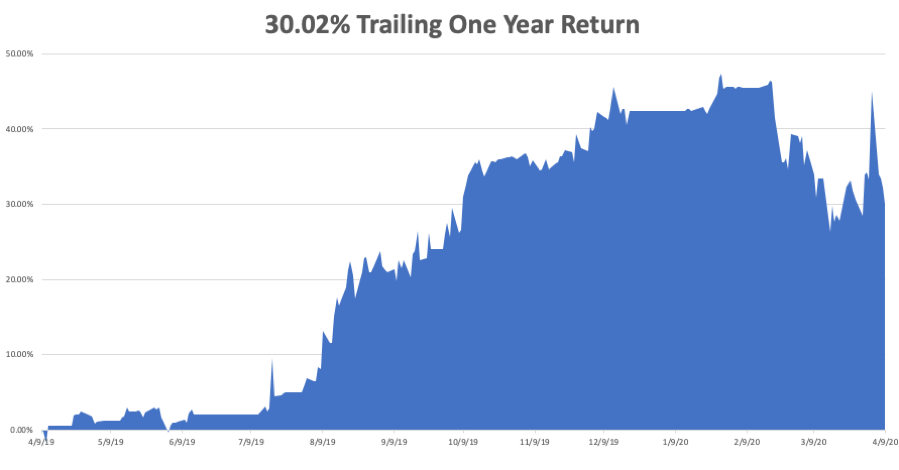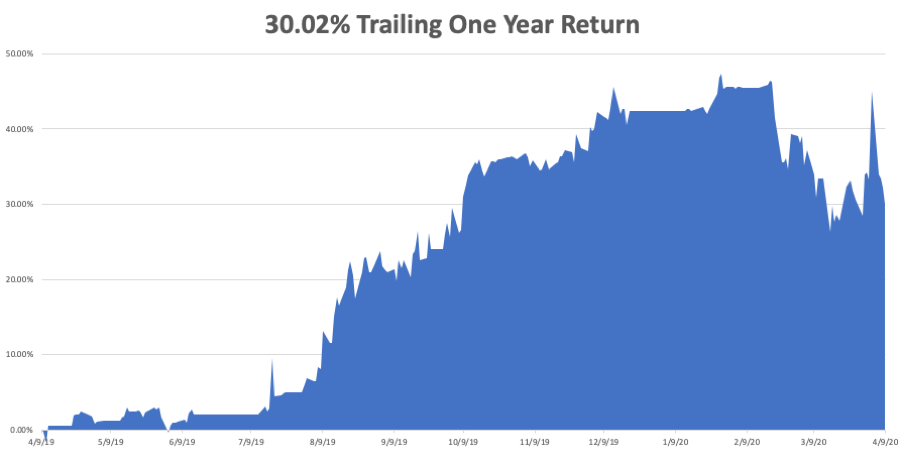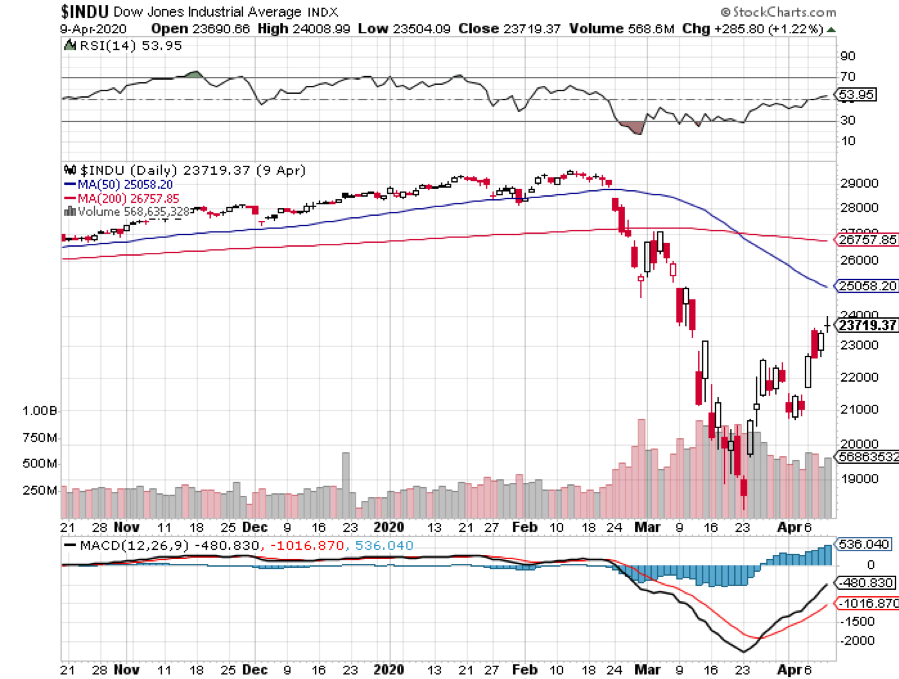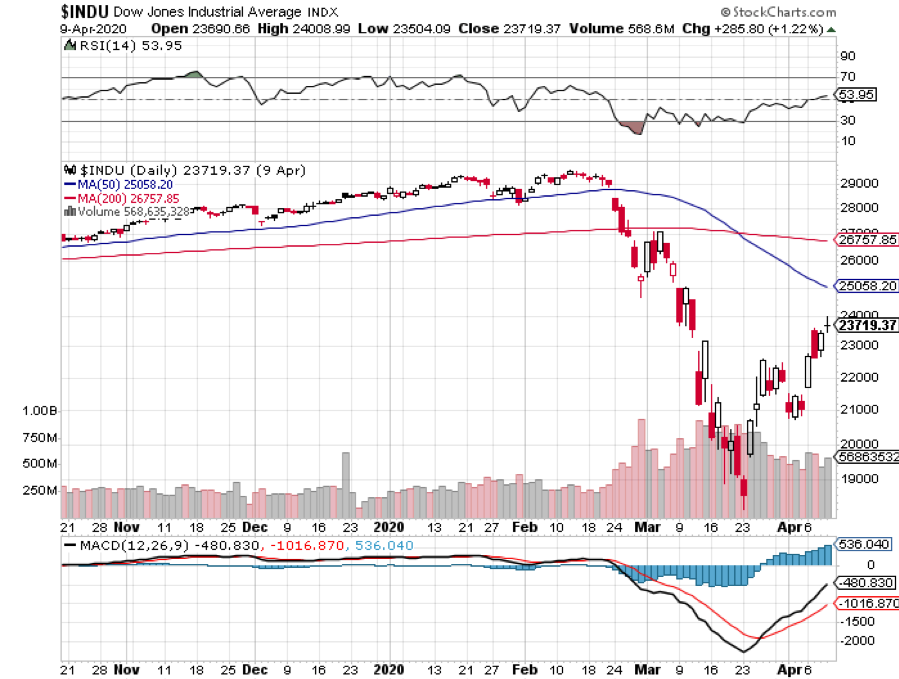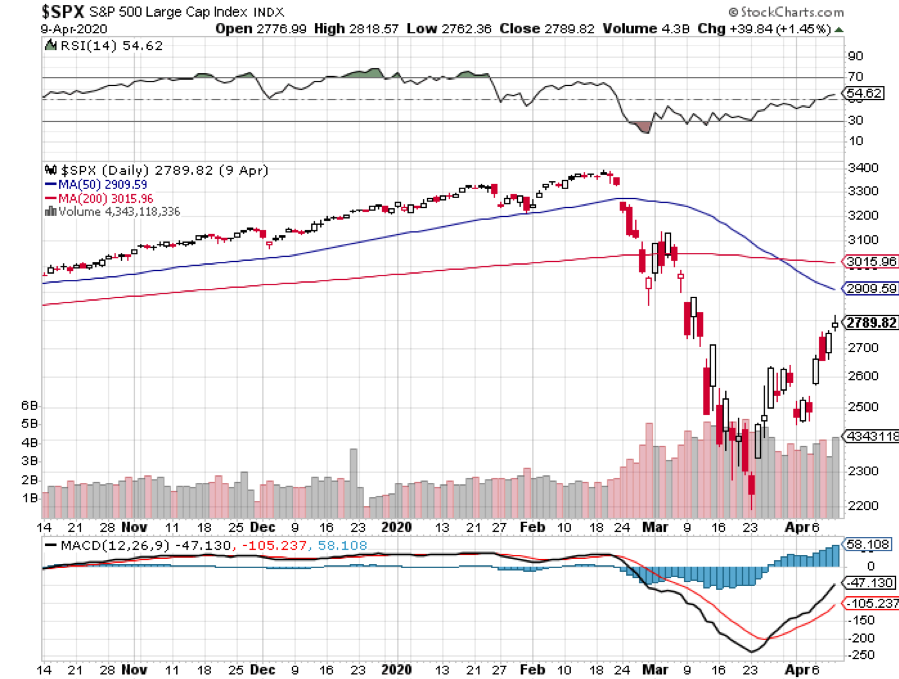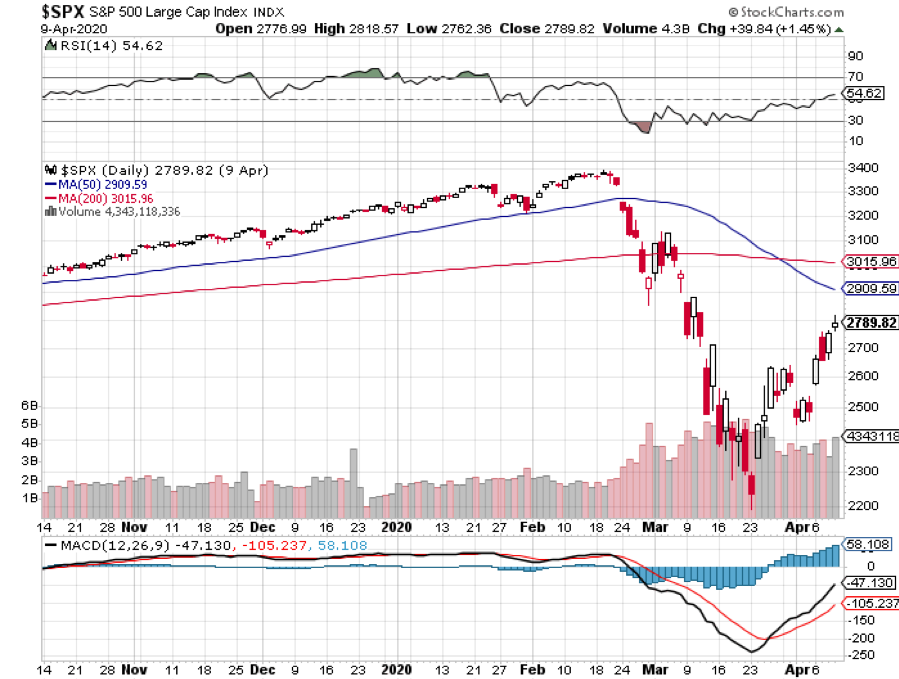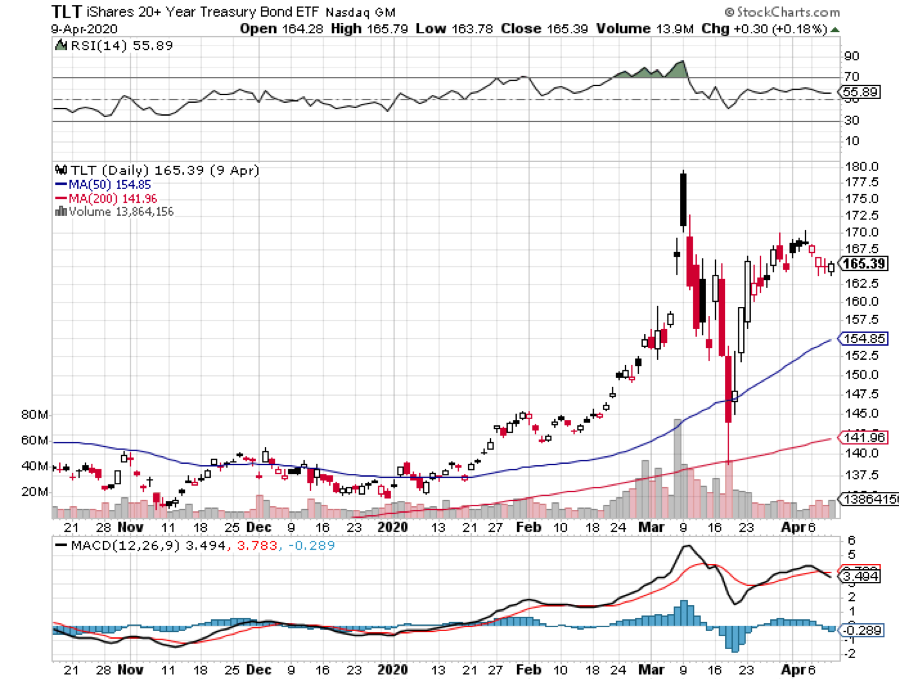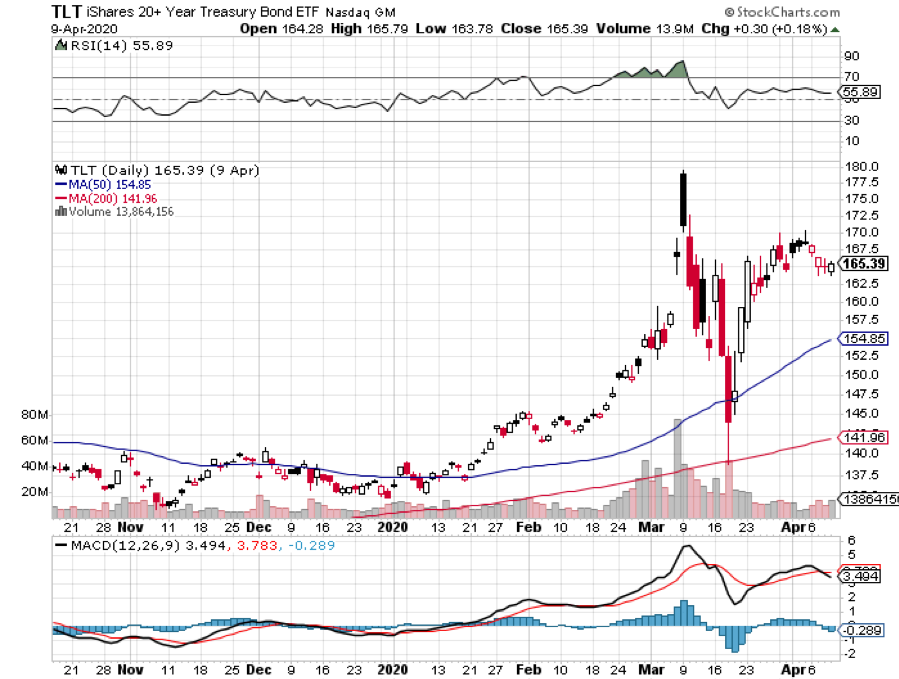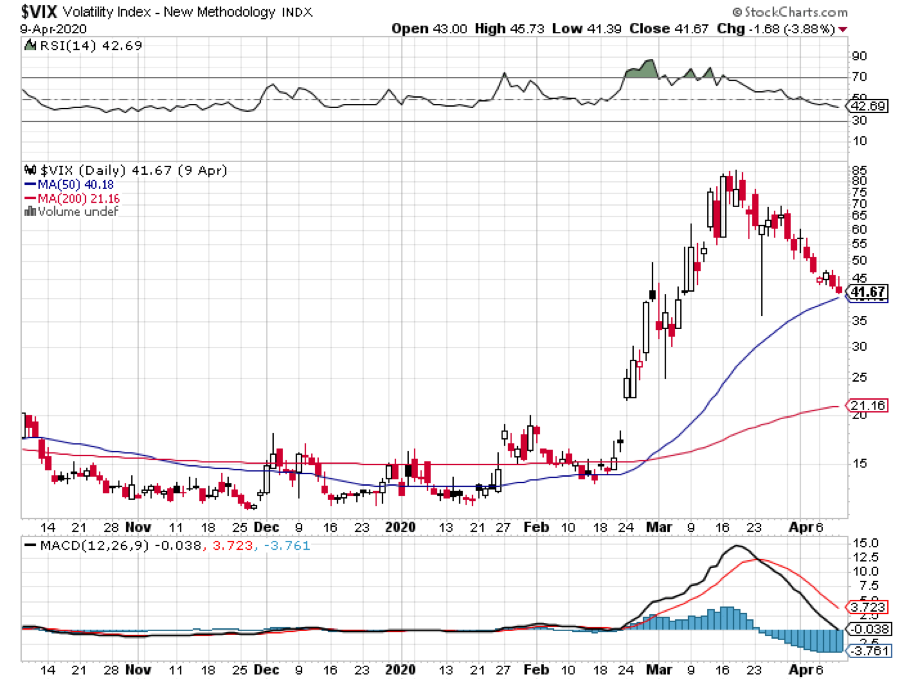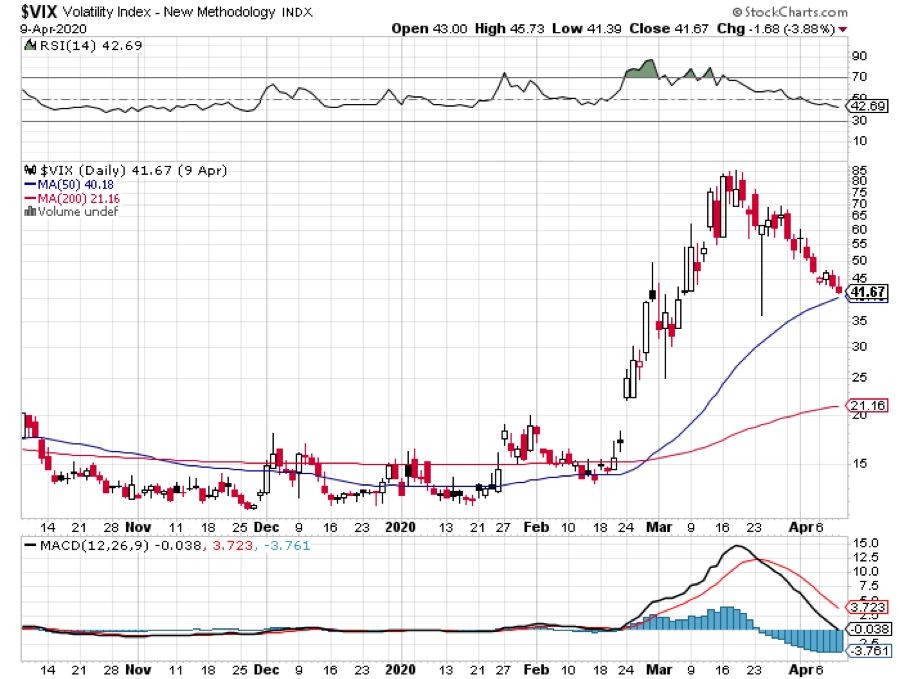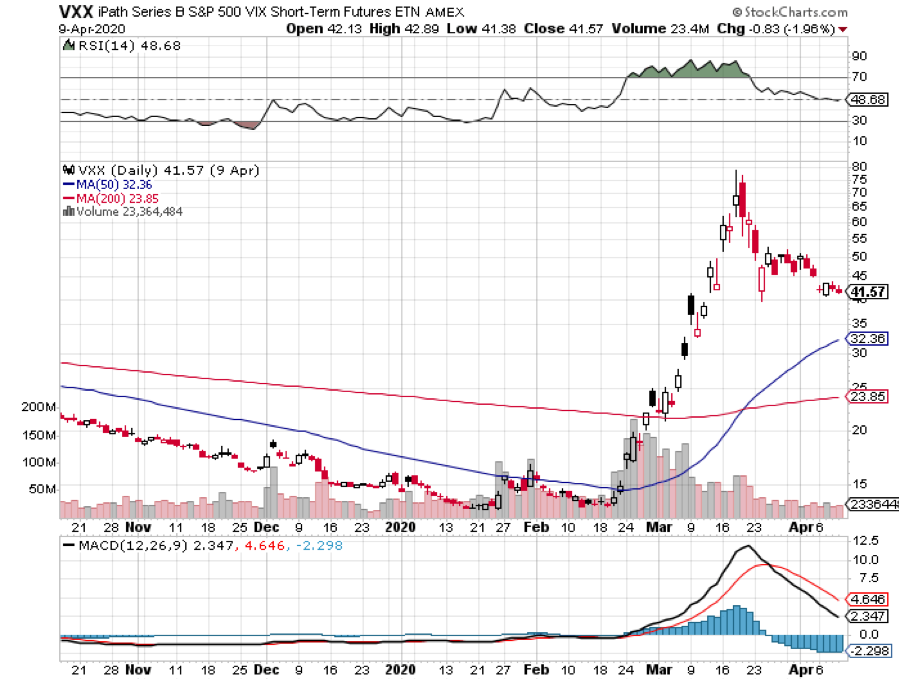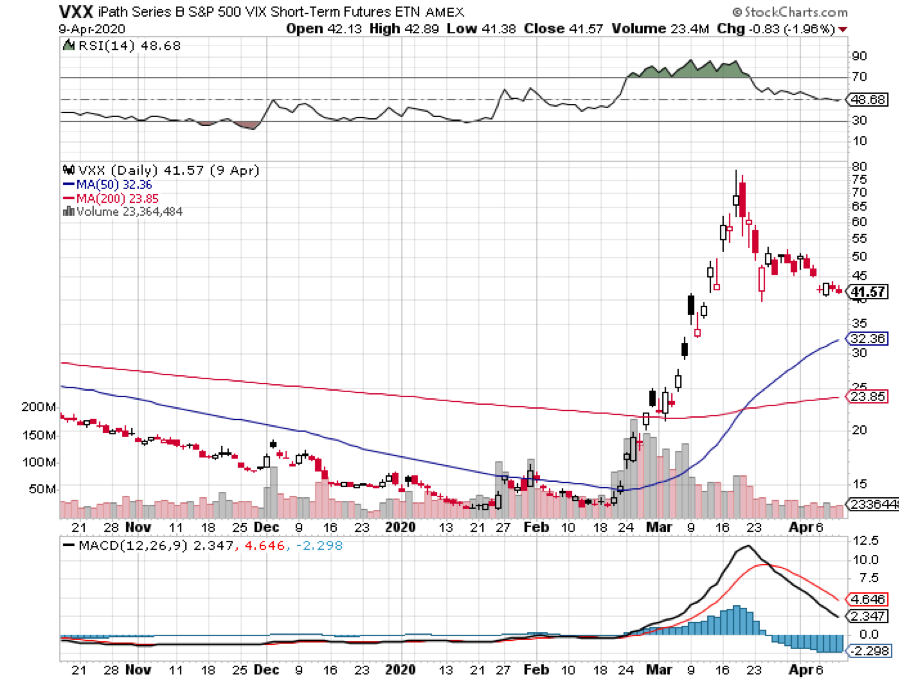 Still Sheltering in Place
https://www.madhedgefundtrader.com/wp-content/uploads/2020/04/john-gardening.png
429
308
Mad Hedge Fund Trader
https://madhedgefundtrader.com/wp-content/uploads/2019/05/cropped-mad-hedge-logo-transparent-192x192_f9578834168ba24df3eb53916a12c882.png
Mad Hedge Fund Trader
2020-04-13 09:02:58
2020-05-19 11:29:16
The Market Outlook for the Week Ahead, or The Bear Market Rally is Over