Tech stocks that are begging to be picked up on the back of the coronavirus pandemic are Netflix (NFLX), Zoom Video Communications (ZM), workplace collaboration service Slack Technologies (WORK), and Peloton Interactive (PTON), the spin bike company.
Their short-term outperformance indicates that these stocks work well during mass pandemics shelving most outdoor activity and commerce.
The basket of 3 stocks has easily beat the S&P 500 since the coronavirus emerged as a threat in mid-January.
Home sitting doesn't generate a net output of business activity unless that job is digital.
The majority of workers still commute in a physical car only to sit in an office, restaurant, or some other type of self-contained space.
That is the underlying problem that has no solution, and any rate cut by the Fed cannot ultimately solve consumers holed up in their house.
If the companies that could opt to go pure digital do take up the option, the number of remote workers would rise and digital products would be the ultimate beneficiary of this trend.
Companies that promote remote working such as Slack (WORK) and Google Hangouts are in pole position to reap the rewards.
These services include video conferencing software, logistical services, administrative services, network security services, ecommerce and any service that aids in generating digital content like Adobe and its umbrella of assets.
The trend was already transforming American culture, but the virus vigorously pulls forward a trend that was already in overdrive.
Enabling information workers to produce outside the traditional office environment is one of the lynchpins of the Silicon Valley model.
Companies will ultimately realize that spending big bucks on business travel to meet face to face for 30 minutes is probably not an optimal allocation of resources.
Business travel is getting cut with a cleaver such as Amazon.com (AMZN) who are forcing employees to avoid all nonessential travel for now, including within the U.S. Much of that travel could be replaced by video calls.
Other companies will get in on the action by directing their employees to work from home in the coming weeks.
Coronavirus mania has reached the U.S. shores with consumers stocking up on all the essentials at the local Costco.
If this gets worse, there is no solution unless a viable medical solution starts improving the health crisis.
There are still only 7 known fatalities from the coronavirus, all in the state of Washington, and limiting that number is critical to the health of the tech market.
Another company is Okta (OKTA), a leader in authentication security cloud software.
The company's offering allows employees to use corporate applications on-site and remotely and protecting their access to their digital services is just as important as the work itself.
As consumer spurn movie theaters, concerts, and gyms, the entertainment space will give way to digital entertainment that includes Netflix (NFLX) and Roku (ROKU).
Roku is a great place to hide out in the world where Covid-19 meets daily consumers in the U.S. in a more meaningful way during 2020.
Netflix is a company that has defied gravity this year by bull-rushing its way through the competition and proving there is space for everyone.
The increase in incremental demand for digital content will only help Netflix claim a bigger part of the pie.
We can also lump the videogame industry into this cohort such as Activision Blizzard (ATVI), Electronic Arts (EA), and Take-Two Interactive Software (TTWO).
They have faced serious headwinds from gaming phenomenon Fortnite, but prolonged home sitting will even boost their shares.
The spine of digital services will receive a boost as well from the usual cast of characters such as Microsoft (MSFT), Apple (AAPL), Alphabet (GOOGL), and Facebook (FB).
As investors wait for the climax of the coronavirus and the Central Bank has indicated that they are open to more accommodative policy, we could be ripe for more volatility.
Chinese coronavirus cases have started to taper off and if the rest of the world trends in a similar fashion, this virus scare could be in the history books in 2-3 months.
However, the trajectory of the virus is still a massive unknown in the U.S. and winning the health battle is the only panacea to this dilemma.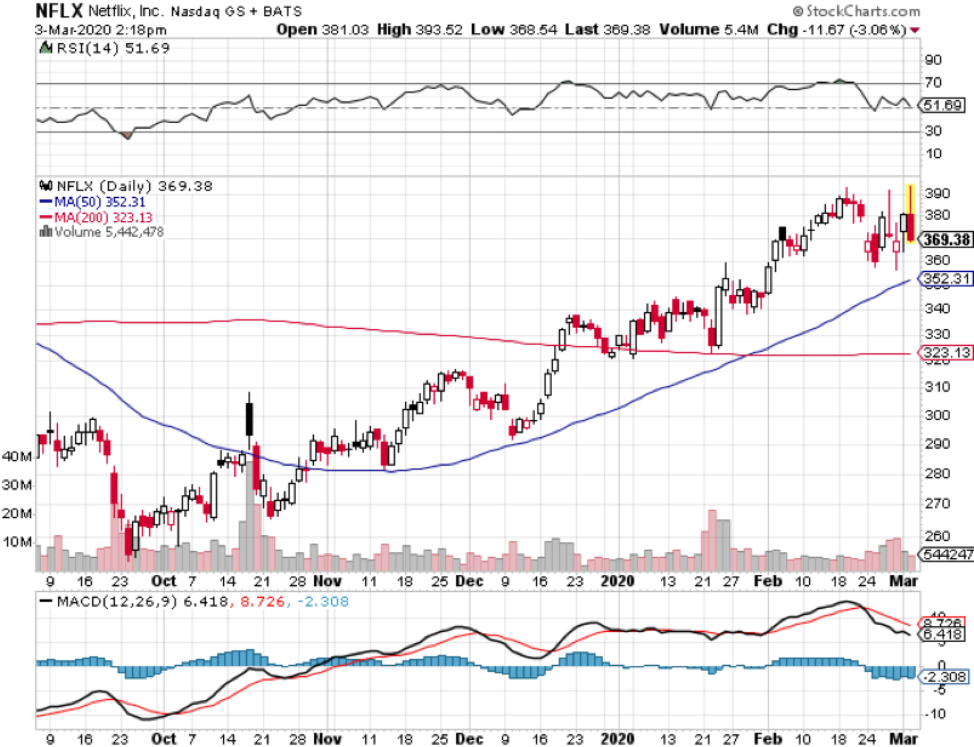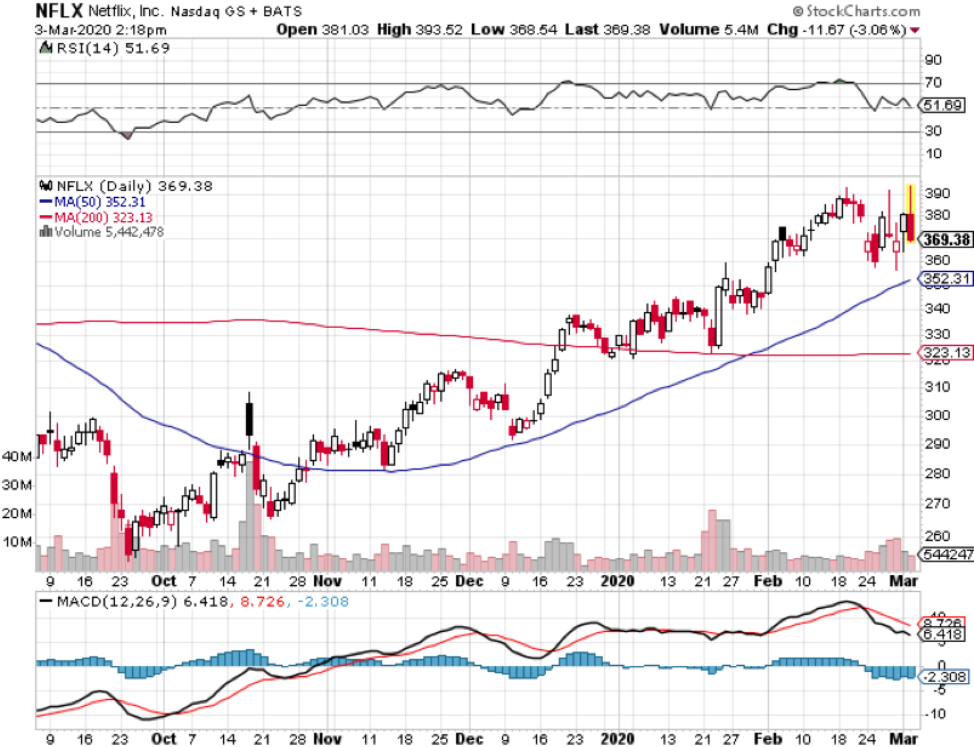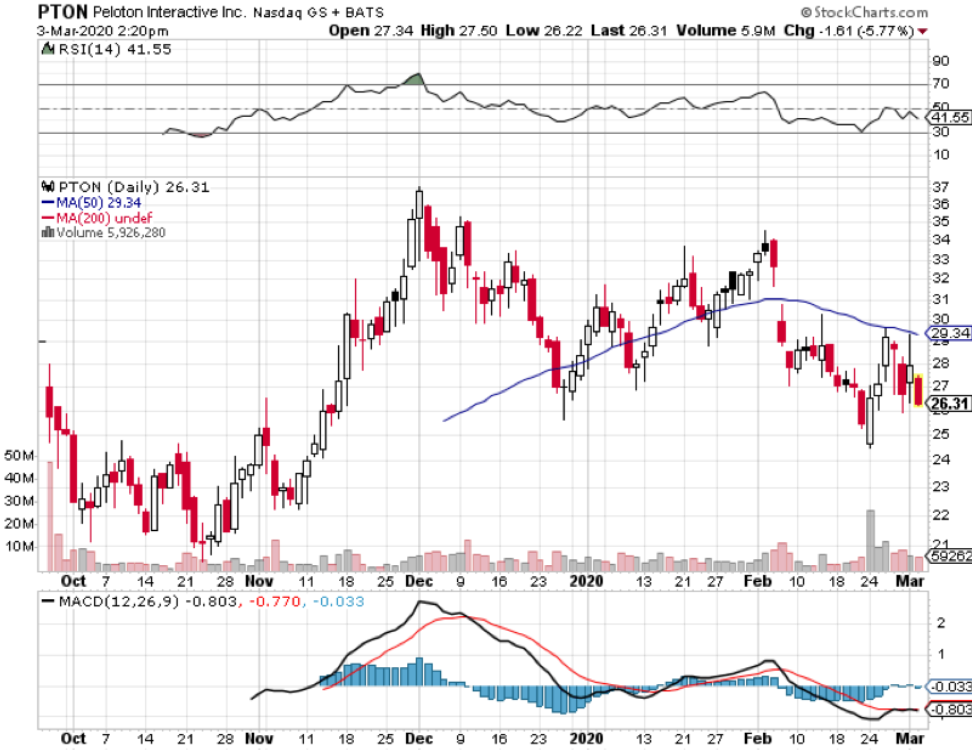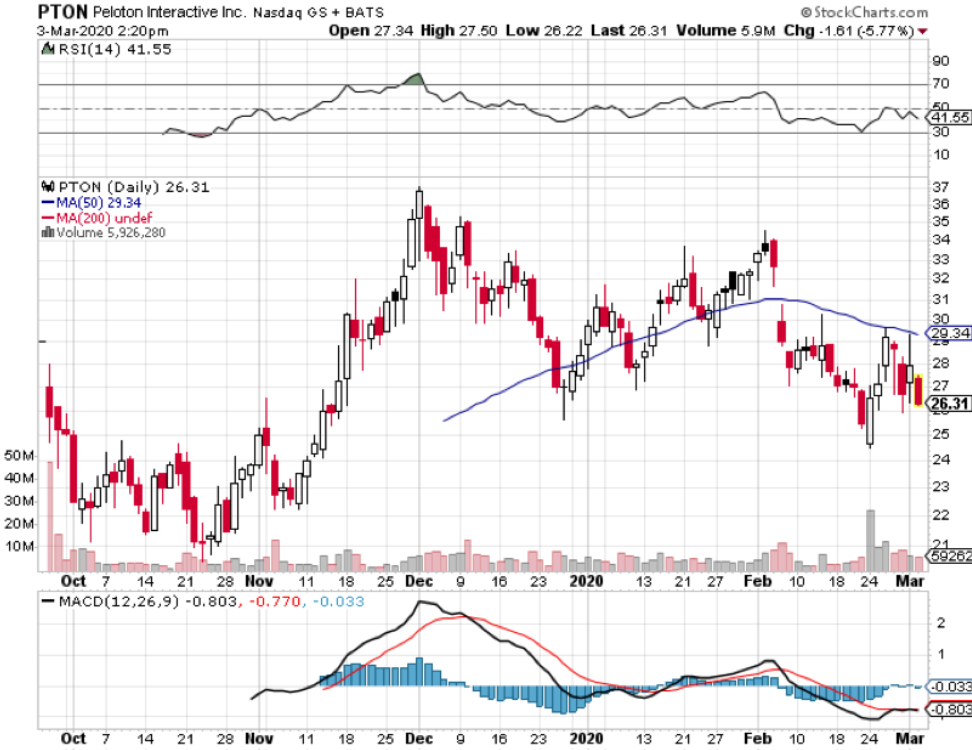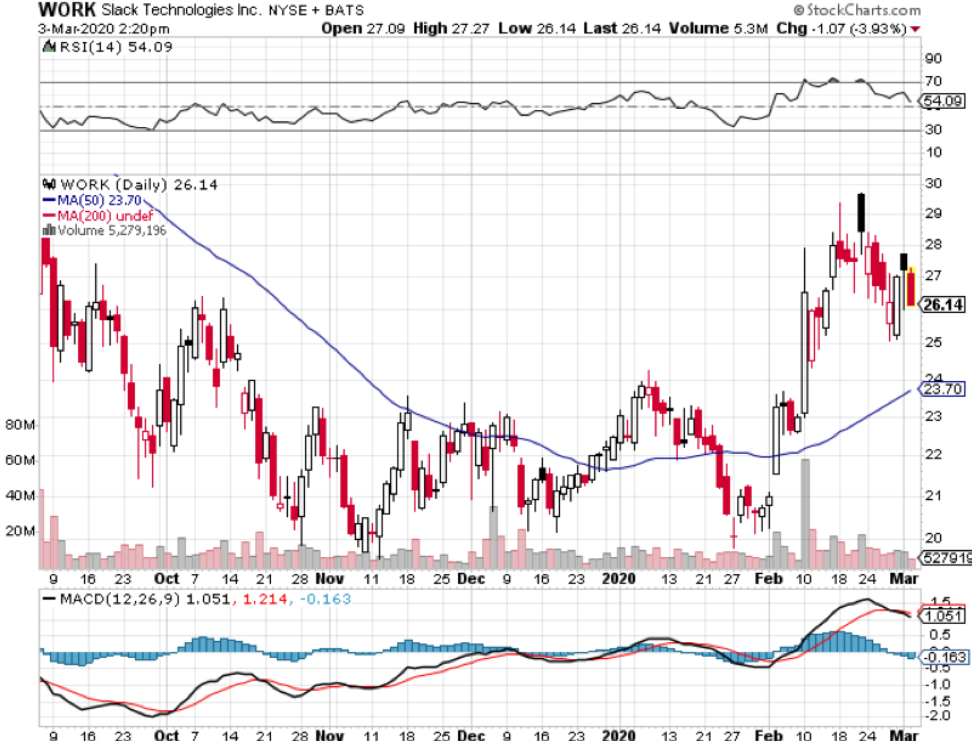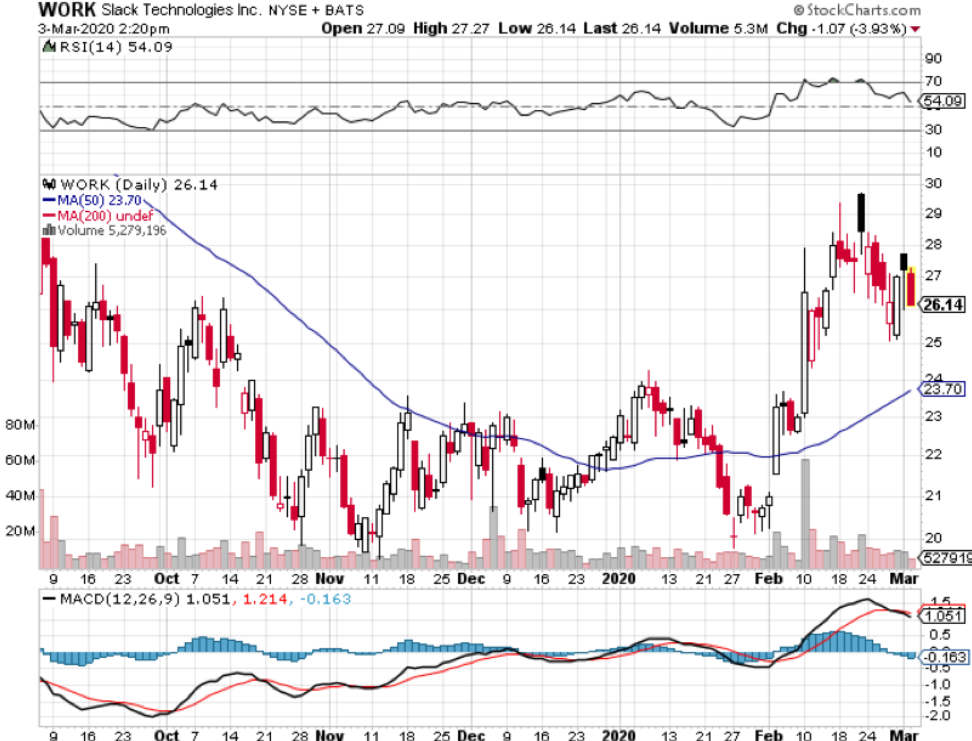 https://madhedgefundtrader.com/wp-content/uploads/2019/05/cropped-mad-hedge-logo-transparent-192x192_f9578834168ba24df3eb53916a12c882.png
0
0
Mad Hedge Fund Trader
https://madhedgefundtrader.com/wp-content/uploads/2019/05/cropped-mad-hedge-logo-transparent-192x192_f9578834168ba24df3eb53916a12c882.png
Mad Hedge Fund Trader
2020-03-04 10:02:28
2020-05-11 13:16:43
The Best Tech Stocks to Buy at the Bottom