The year is almost in the rear-view mirror – I'll make a few meaningful predictions for technology in 2020.
Although iPhones won't go obsolete in 2020, next year is shaping up as another force multiplier in the world of technology.
Or is it?
A trope that I would like to tap on is the severe shortage of innovation going on in most corners of Silicon Valley.
Many of the incumbents are busy milking the current status quo for what it's worth instead of targeting the next big development.
Your home screen will still look the same and you will still use the 25 most popular apps
This almost definitely means the interface that we access as a point of contact will most likely be unchanged from 2019.
It will be almost impossible for outside apps to break into the top 25 app rankings and this is why the notorious "first-mover advantage" has legs.
The likes of Google search, Gmail, Instagram, Uber, Amazon, Netflix and the original list of tech disruptors will become even more entrenched, barring the single inclusion of Chinese short-form video app TikTok.
The FANGs are just too good at acquiring, cloning or bludgeoning upstart competitors.
It's the worst time to be a consumer software company that hasn't made it yet.
Advertising will find itself migrating to smart speakers
Amazon and Google have blazed a trail in the smart speaker market but ultimately, what's the point of these devices in homes?
Exaggerated discounting means hardware profits have been sacrificed, and the lack of paid services means that they aren't pocketing a juicy 30% cut of revenue either.
These companies might come to the conclusion that the only way to move the needle on smart speaker revenue is to infuse a major dose of audio ads to the user.
So if you are sick to your stomach of digital ads like I am, you might consider dumping your smart speaker before you are forced to sit through boring ads.
Amazon's Alexa will lose momentum
In a way to triple down on Alexa, Amazon has installed it into everything, and this is alienating a broad swath of customers.
Not everyone is on the Amazon Alexa bandwagon, and some would like Amazon's best in class products and services without involving a voice assistant.
Privacy suspicion has gone through the roof and smart speakers like Alexa could get caught up in the personal data malaise dampening demand to buy one.
Your voice is yours and 2020 could be the first stage of a full onslaught of cyber-attacks on audio data.
Don't let hackers steal your oral secrets!
Cyber Warfare and AI
Hackers have long been experimenting with automatic tools for breaking into and exploiting corporate and government networks, and AI is about to supercharge this trend.
If you don't know about deep fakes, then that is another thorny issue that could turn into an existential threat to the internet.
Not only could 2020 be the year of the cloud, but it could turn into the year of cloud security.
That is how bad things could get.
A survey conducted by Cyber Security Hub showed 85% of executives view the weaponization of AI as the largest cybersecurity threat.
On the other side of the coin, these same companies will need to use AI to defend themselves as fears of data breaches grow.
AI tools can be used to detect fraud such as business email compromise, in which companies are sent multiple invoices for the same work or workers duped into releasing financial information.
As AI defenses protect themselves, the sophistication of AI attacks grows.
It really is an arms race at this point with governments and private business having skin in the game.
Facebook gets out of the hardware game because consumers don't trust them
Remember Facebook Portal – it's a copy of the Amazon Echo Show.
The only motive to build this was to bring it to market and expect Facebook users to adopt it which backfired.
Facebook will find it difficult convincing users to use more than Facebook and Instagram software apps.
Don't wait on Facebook to roll out some other ridiculous contraption aimed at stealing more of your data because there probably won't be another one.
This again goes back to the lack of innovation permeating around Silicon Valley, Facebook's only new ideas is to copy other products or try to financially destroy them.
China continues to out-innovate Silicon Valley.
The rise of short-form video app TikTok is cementing a perception of China as the home of modern tech innovation, partly because Silicon Valley has become stale and stagnated.
China has also bolted ahead in 5G technology, fintech payment technology, unmanned aerial vehicle (UAV) and is giving America a run for their money in AI.
China's semiconductor industry is rapidly catching up to the US after billions of government subsidies pouring into the sector.
Silicon Valley needs to decide whether they want to live in a tech world dominated by Chinese rules or not.
Augmented Reality: Is this finally the real deal?
Augmented reality (AR) is still mainly used for games but could develop some meaningful applications in 2020.
Virtual Reality (VR) and AR will play a big role in sectors such as education, navigation systems, advertising and communication, but the hype hasn't caught up with reality.
One use case is training programs that companies use to prepare new workers.
However, AR applications aren't universally easy or cheap to deploy and lack sophistication.
AR adoption will see a slight uptick, but I doubt it will captivate the public in 2020 and it will most likely be another year on the backburner.
Apple's New Projects
Apple has two audacious experimental projects: a pair of augmented-reality glasses and a self-driving car.
The car, for now, has no existence outside of a few offices in California and some hires from companies like Tesla.
And, at the earliest, the glasses won't hit shelves until 2021,
The car is likely to fizzle out and Apple will be forced to double down on digital content and services to keep shareholders happy which is typical Tim Cook.  
The 5G Puzzle
Semiconductor stocks have been on fire as investors front-run the revenue windfall of 5G and the applications that will result in profits.
Select American cities will onboard 5G throughout 2020, but we won't see widespread adoption until later in the year.
5G promises speeds that are five times faster than peak-performance 4G capabilities, allowing users to download movies in five seconds.
With pitiful penetration rates at the start, the technology will need to grow into what it could become.
The force multiplier that is 5G and the high speeds it will grace us with probably won't materialize in full effect until 2021.
Each of the nine tech developments in 2020 I listed above negatively affects US tech margins and that will follow through to management's commentary in next year's earnings and guidance.
Tech shares are closer to the peak and the bull market in tech is closer to the end.
Innovation has ground to a halt or is at best incremental; companies need to stop cloning each other to death to grab the extra penny in front of the steamroller.
Profit margins will be crushed because of heightened regulation, transparency issues, monitoring costs, and the unfortunate weaponizing of tech has been a brutal social cost to society.
Tech is saturated and waiting for a fresh catalyst to take it to the next level, but that being said, tech earnings will still be in better shape than most other industries and have revenue growth that many companies would cherish.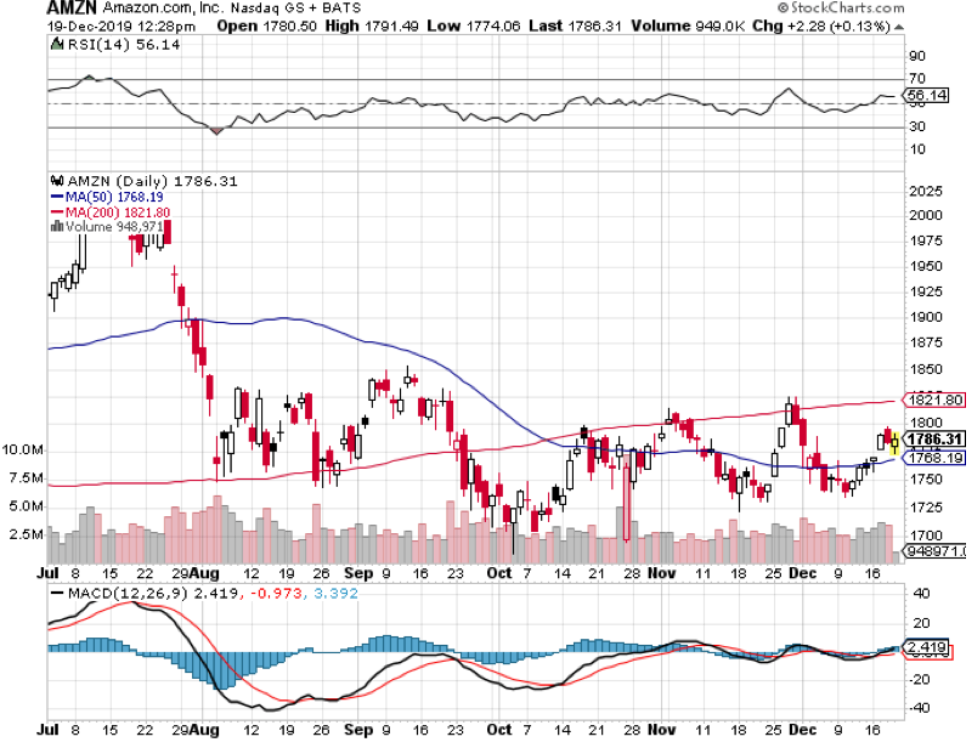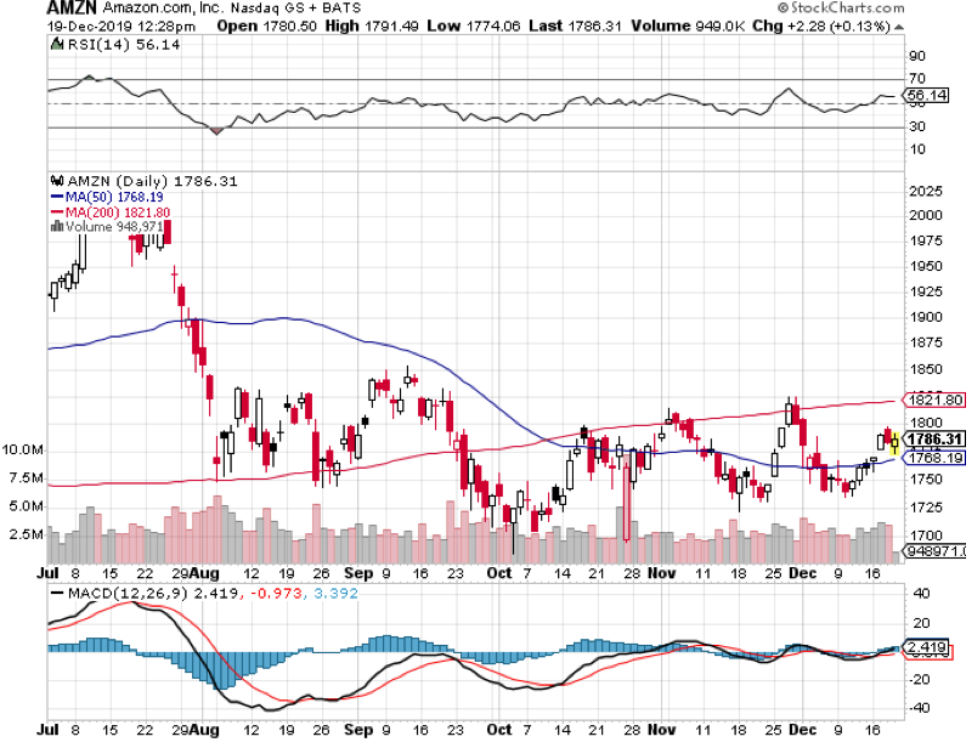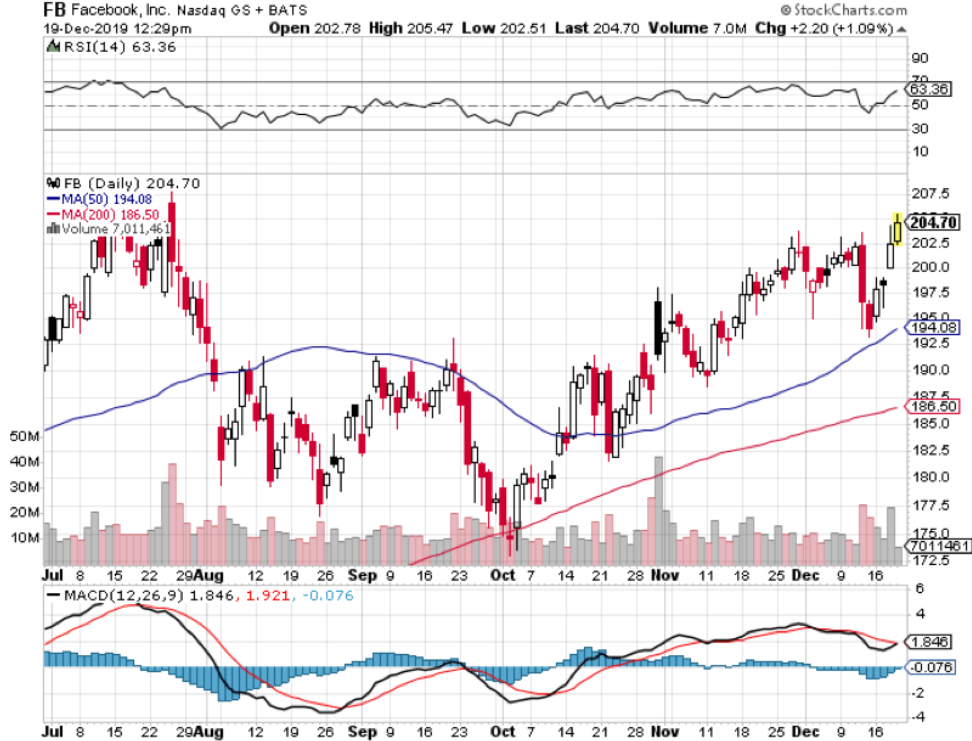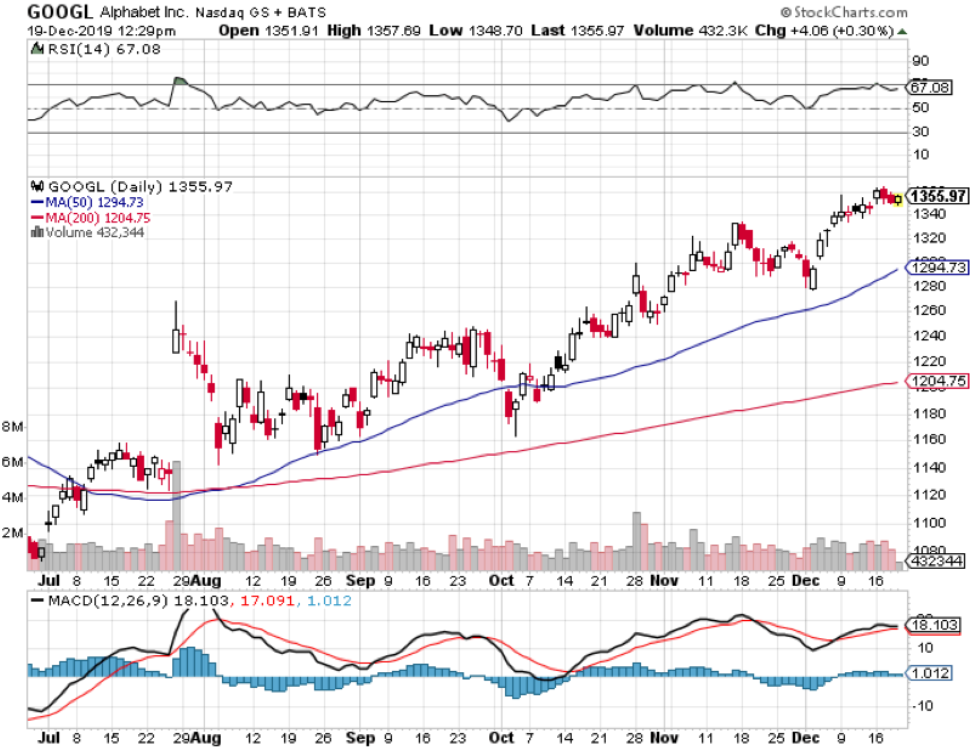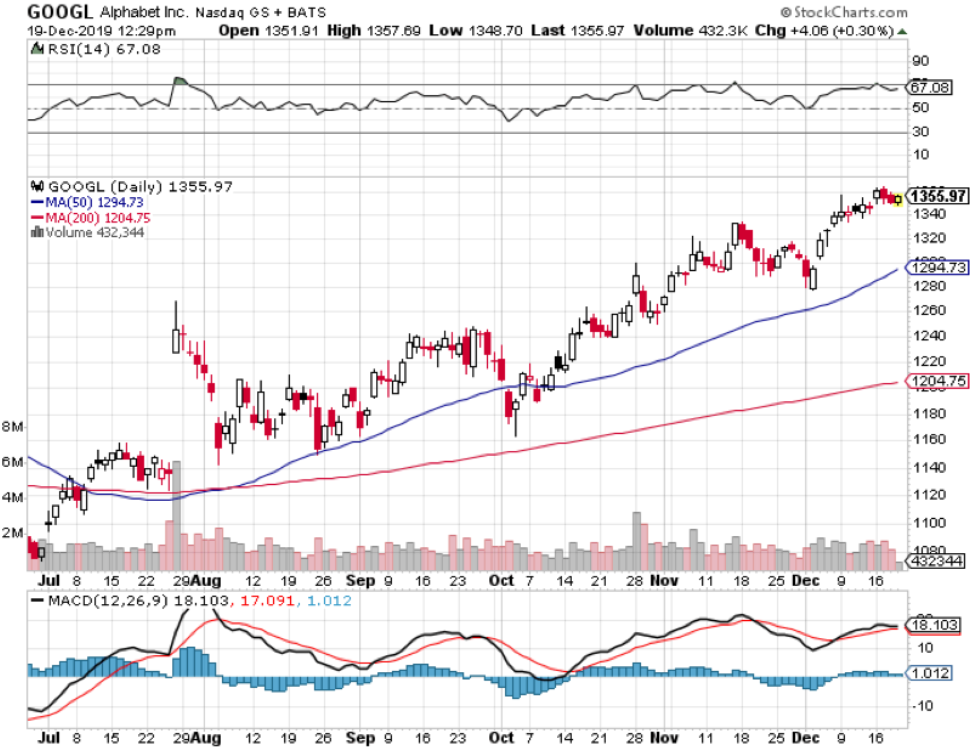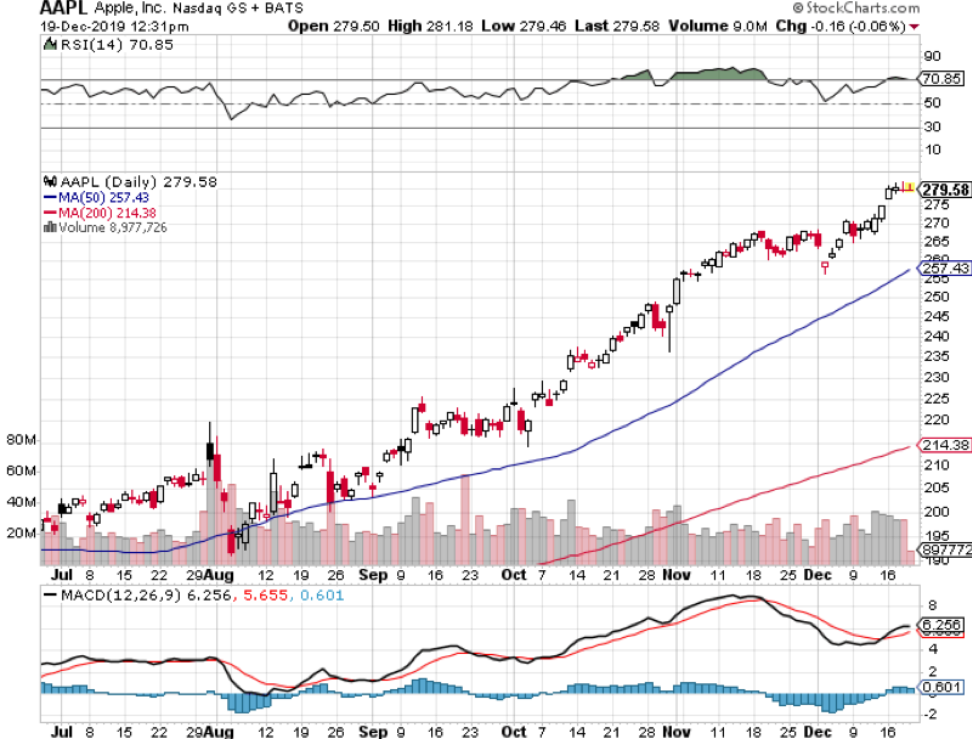 https://madhedgefundtrader.com/wp-content/uploads/2019/05/cropped-mad-hedge-logo-transparent-192x192_f9578834168ba24df3eb53916a12c882.png
0
0
Mad Hedge Fund Trader
https://madhedgefundtrader.com/wp-content/uploads/2019/05/cropped-mad-hedge-logo-transparent-192x192_f9578834168ba24df3eb53916a12c882.png
Mad Hedge Fund Trader
2019-12-20 04:02:35
2020-05-11 13:04:03
The Big Tech Trends of 2020