With one little tweet, the state of technology and the companies that rely on the public markets that serve them went haywire.
U.S. President Donald Trump levied another 10% on the $300 billion that had not been tariffed up yet compounding the misery for anyone who has any vested interest in trade with mainland China.
The tariffs will take effect on September 1st.
How does this shake out for American technology?
Any brand tech name that has substantial supply chain operations can kiss their stay in the Middle Kingdom goodbye.
If management didn't understand that before, then it's clear as night that they need to shift their supply chain out of the reaches of the Chinese communist party.
The U.S. Administration tripling down on China being our archnemesis means that any sort of cross-border economic trade or cultural exchange will be viewed through the prism of warped geopolitics.
The U.S. President Donald Trump has in fact taken a page out of the Chinese playbook turning everything he sees and touches into a transactional tool for what he is pursuing at the time or in the future.
Specific companies facing the wrath of the tariffs are companies as conspicuous as Apple filtering down to the SMEs that make local business local.
Semiconductor chips are a huge loser in this new development as the price of electronic goods will rise with the tariffs.
If you want a name that lies in the heart of electronic consumer goods, then BestBuy (BBY) would encapsulate this thesis and unsurprisingly they were taken out to the back of the woodshed and taught a lesson dropping 10% on the news.
Any technology outfit that imports goods from China will be hit as well and this means semiconductor chips along the lines of Nvidia (NVDA), Intel (INTC), Western Digital (WDC) and Micron (MU) among others.
Chips are the meat and bones that go into end products like iPads and a slew of smart devices.
Demand will be hit because of the cost of producing these types of consumer products will rise.
The softness is showing up in the numbers with Apple's iPhone revenue down 12% year-over-year.
Samsung of Korea also showed that this isn't just an American problem with their semiconductor division's operating profits down 71% year-over-year.
The Korean conglomerate is in a spat with the Japanese government over war crimes from the second world war causing the Japanese government to bottleneck the supply of chemicals needed to produce high-level semiconductor chips.
The export restriction will drag down SK Hynix display business who is one of the largest producers of DRAM chips and also a Korean company.
Consumers are also using their phones longer with Apple iPhone customers holding their device up to 4 years delaying the refresh cycle.
The company that Steve Jobs built will have to repurpose themselves for a brave new tech landscape that includes heavier regulation, trade tariffs, and device saturation.
When investors talk about the "low hanging fruit," at this point, Apple isn't one of them.
And if you think the services business is a cakewalk, ponder about how many apps and behemoths that spit out a whole lineup of apps.
Apple still has its ecosystem and should guard it with its life, this is the same ecosystem that can charge Google around $10 billion per year to slap on Google search as the primary search engine on Apple devices.
Expect tech to telegraph a deceleration in revenue for the last quarter and next year.
The tech environment is brittle at this point and uncertainty wafts in the air like a hot stack of pancakes.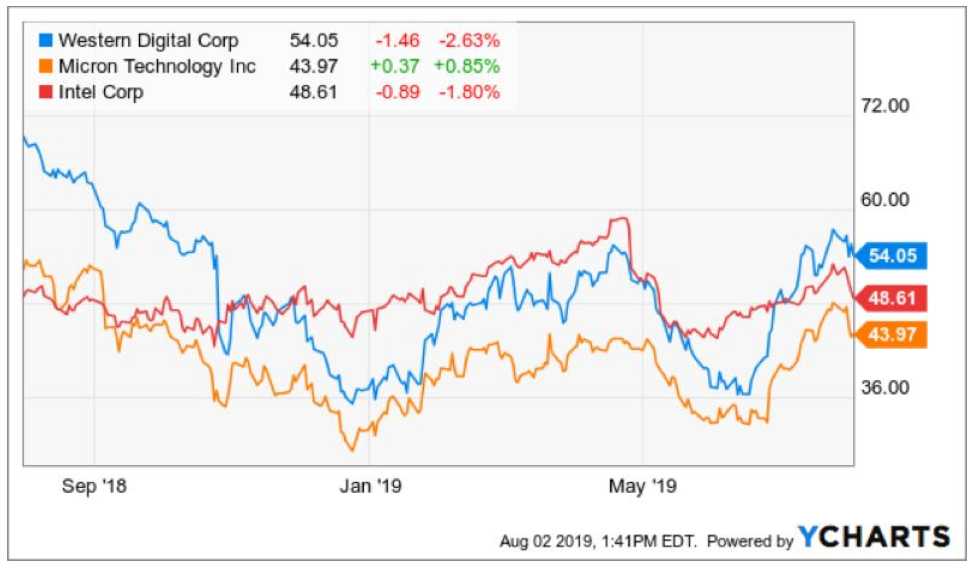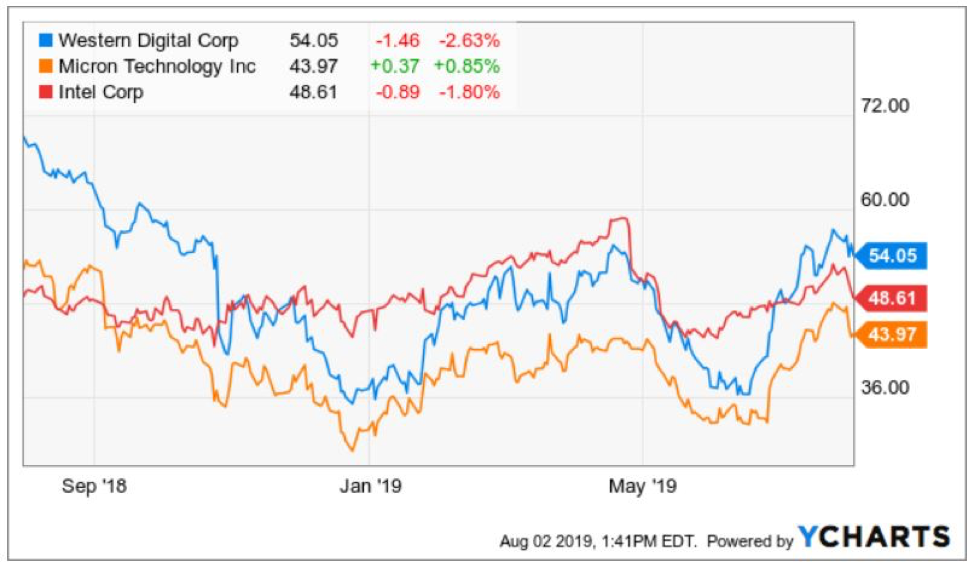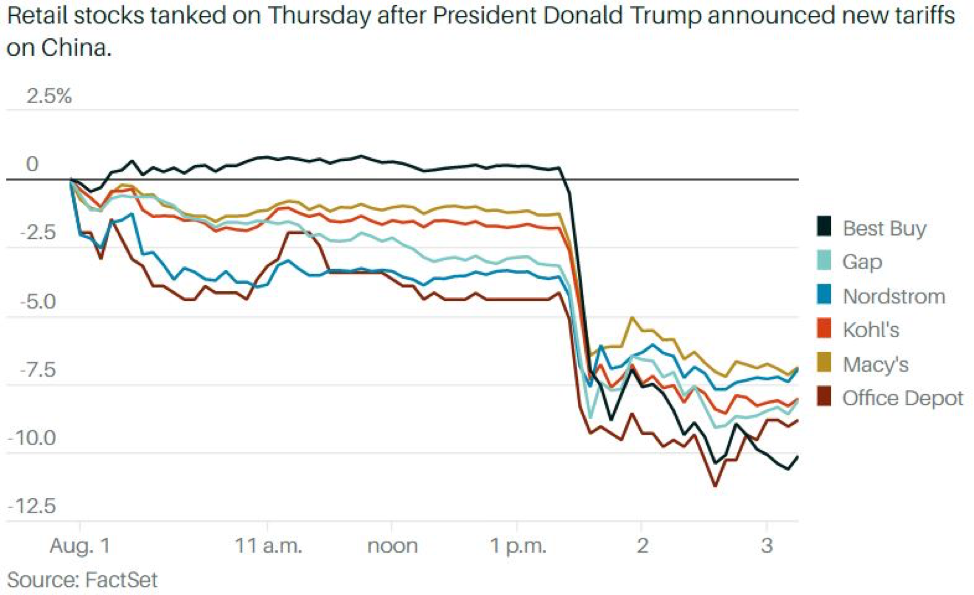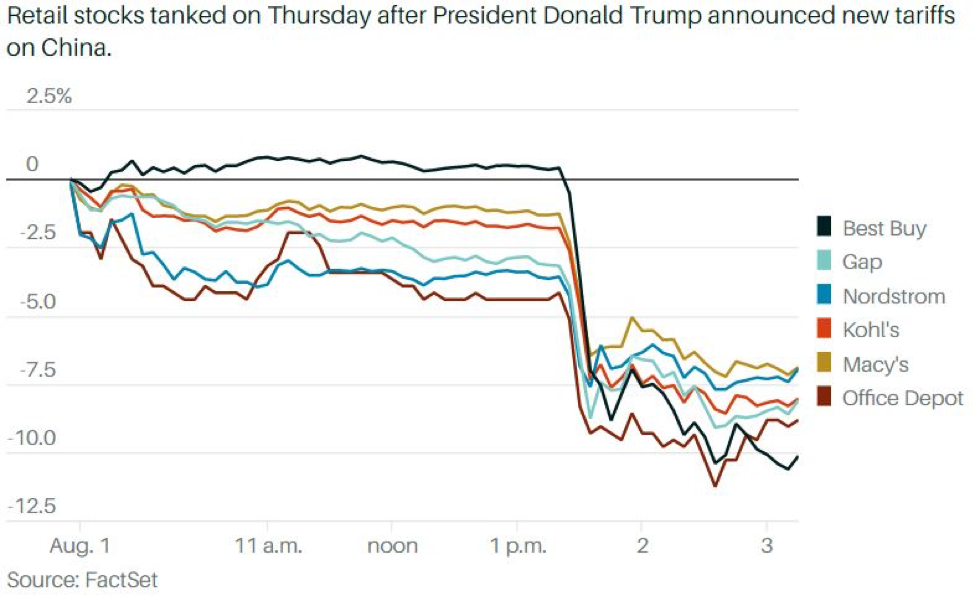 https://www.madhedgefundtrader.com/wp-content/uploads/2019/08/retails-stocks.png
595
974
Mad Hedge Fund Trader
https://madhedgefundtrader.com/wp-content/uploads/2019/05/cropped-mad-hedge-logo-transparent-192x192_f9578834168ba24df3eb53916a12c882.png
Mad Hedge Fund Trader
2019-08-05 01:02:10
2019-09-04 13:24:37
The China Tariff Bombshell and Technology