If you've been living under a rock the past few years, the cloud phenomenon hasn't passed you by and you still have time to cash in.
You want to hitch your wagon to cloud-based investments in any way, shape or form.
Microsoft's (MSFT) pivot to its Azure enterprise business has sent its stock skyward, and it is poised to rake in more than $100 billion in cloud revenue over the next 10 years.
Microsoft's share of the cloud market rose and is catching up to Amazon Web Services (AWS).
Amazon leads the cloud industry and still maintains more than 30% of the cloud market. Microsoft would need to gain a lot of ground to even come close to this jewel of a business.
Amazon (AMZN) relies on AWS to underpin the rest of its businesses and that is why AWS contributes 73% to Amazon's total operating income.
Total revenue for just the AWS division is an annual $5.5 billion business and would operate as a healthy stand-alone tech company if need be.
Cloud revenue is even starting to account for a noticeable share of Apple's (AAPL) earnings, which has previously bet the ranch on hardware products.
The future is about the cloud.
These days, the average investor probably hears about the cloud a dozen times a day. If you work in Silicon Valley, you can triple that figure.
So, before we get deep into the weeds with this letter on cloud services, cloud fundamentals, cloud plays, and cloud Trade Alerts, let's get into the basics of what the cloud actually is.
Think of this as a cloud primer.
It's important to understand the cloud, both its strengths and limitations. Giant companies that have it figured out, such as Salesforce (CRM) and Zscaler (ZS), are some of the fastest growing companies in the world.
Understand the cloud and you will readily identify its bottlenecks and bulges that can lead to extreme investment opportunities. And that's where I come in.
Cloud storage refers to the online space where you can store data. It resides across multiple remote servers housed inside massive data centers all over the country, some as large as football fields, often in rural areas where land, labor, and electricity are cheap.
They are built using virtualization technology, which means that storage space spans across many different servers and multiple locations. If this sounds crazy, remember that the original Department of Defense packet-switching design was intended to make the system atomic bomb-proof.
As a user, you can access any single server at any one time anywhere in the world. These servers are owned, maintained and operated by giant third-party companies such as Amazon, Microsoft, and Alphabet (GOOGL), which may or may not charge a fee for using them.
The most important features of cloud storage are:
1) It is a service provided by an external provider.
2) All data is stored outside your computer residing inside an in-house network.
3) A simple Internet connection will allow you to access your data at anytime from anywhere.
4) Because of all these features, sharing data with others is vastly easier, and you can even work with multiple people online at the same time, making it the perfect, collaborative vehicle for our globalized world.
Once you start using the cloud to store a company's data, the benefits are many.
No Maintenance
Many companies regardless of their size prefer to store data inside in-house servers and data centers.
However, these require constant 24-hour-a-day maintenance, so the company has to employ a large in-house IT staff to manage them - a costly proposition.
Thanks to cloud storage, businesses can save costs on maintenance since their servers are now the headache of third-party providers.
Instead, they can focus resources on the core aspects of their business where they can add the most value without worrying about managing IT staff of prima donnas.
Greater Flexibility
Today's employees want to have a better work/life balance and this goal can be best achieved by letting them telecommute. Increasingly, workers are bending their jobs to fit their lifestyles, and that is certainly the case here at Mad Hedge Fund Trader.
How else can I send off a Trade Alert while hanging from the face of a Swiss Alp?
Cloud storage services, such as Google Drive, offer exactly this kind of flexibility for employees. According to a recent survey, 79% of respondents already work outside of their office some of the time, while another 60% would switch jobs if offered this flexibility.
With data stored online, it's easy for employees to log into a cloud portal, work on the data they need to, and then log off when they're done. This way a single project can be worked on by a global team, the work handed off from time zone to time zone until it's done.
It also makes them work more efficiently, saving money for penny-pinching entrepreneurs.
Better Collaboration and Communication
In today's business environment, it's common practice for employees to collaborate and communicate with co-workers located around the world.
For example, they may have to work on the same client proposal together or provide feedback on training documents. Cloud-based tools from DocuSign, Dropbox, and Google Drive make collaboration and document management a piece of cake.
These products, which all offer free entry-level versions, allow users to access the latest versions of any document so they can stay on top of real-time changes which can help businesses to better manage workflow, regardless of geographical location.
Data Protection
Another important reason to move to the cloud is for better protection of your data, especially in the event of a natural disaster. Hurricane Sandy wreaked havoc on local data centers in New York City, forcing many websites to shut down their operations for days.
The cloud simply routes traffic around problem areas as if, yes, they have just been destroyed by a nuclear attack.
It's best to move data to the cloud to avoid such disruptions because there your data will be stored in multiple locations.
This redundancy makes it so that even if one area is affected, your operations don't have to capitulate, and data remains accessible no matter what happens. It's a system called deduplication.
Lower Overhead
The cloud can save businesses a lot of money.
By outsourcing data storage to cloud providers, businesses save on capital and maintenance costs, money that in turn can be used to expand the business. Setting up an in-house data center requires tens of thousands of dollars in investment, and that's not to mention the maintenance costs it carries.
Plus, considering the security, reduced lag, up-time and controlled environments that providers such as Amazon's AWS have, creating an in-house data center seems about as contemporary as a buggy whip, a corset, or a Model T.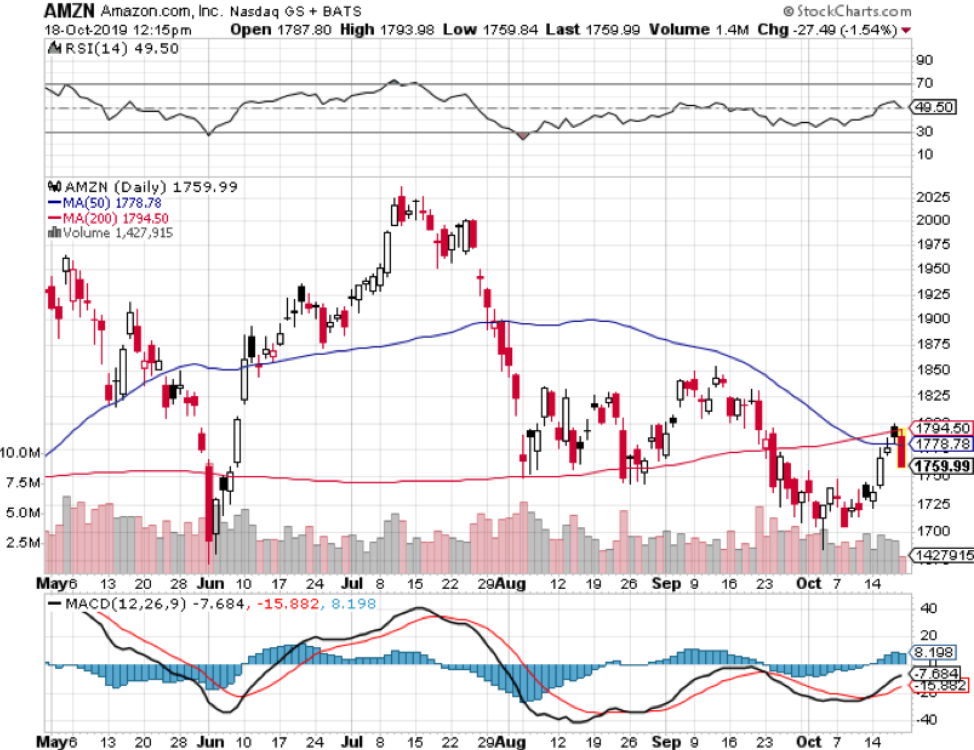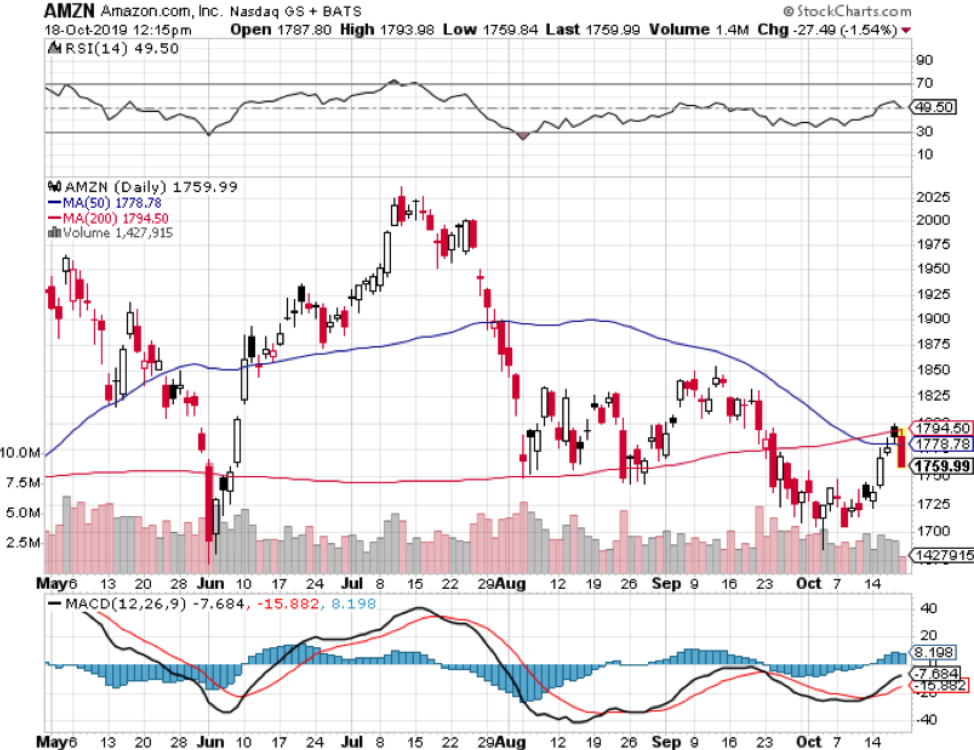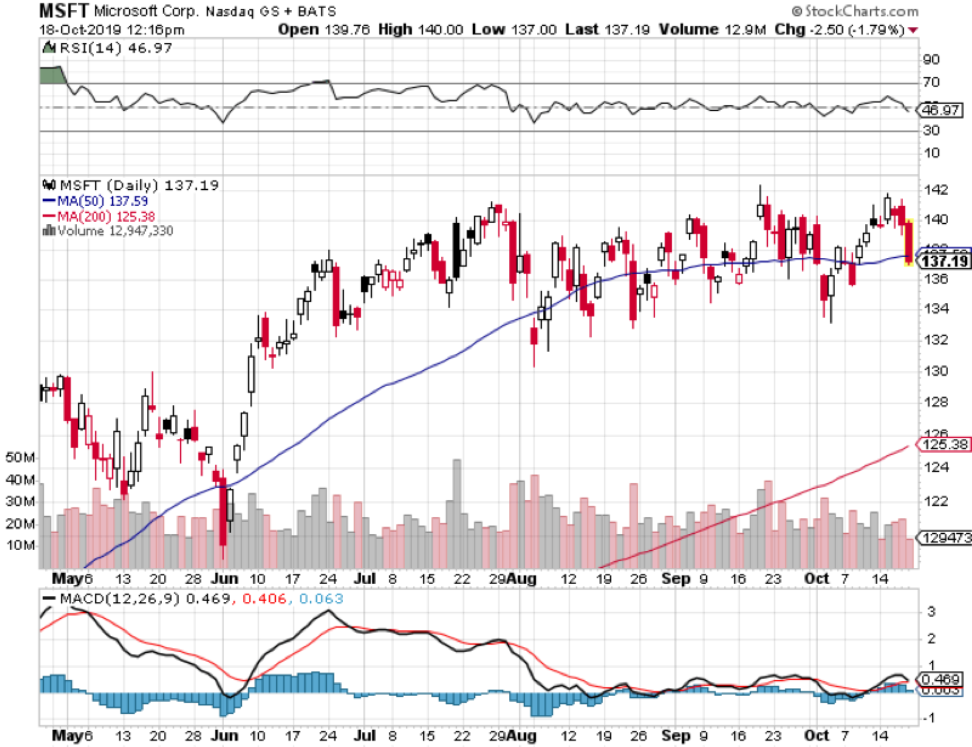 https://madhedgefundtrader.com/wp-content/uploads/2019/05/cropped-mad-hedge-logo-transparent-192x192_f9578834168ba24df3eb53916a12c882.png
0
0
Mad Hedge Fund Trader
https://madhedgefundtrader.com/wp-content/uploads/2019/05/cropped-mad-hedge-logo-transparent-192x192_f9578834168ba24df3eb53916a12c882.png
Mad Hedge Fund Trader
2019-10-21 06:02:01
2020-05-11 13:26:41
The Cloud Basics