It will be inevitable – the 5G shift in 2020 will be delayed.
Last year, 5G was available on only about 1% of phones sold in 2019 and demand has cratered this year because of exogenous variables.
Up to just recently, Apple (AAPL) was the bellwether of the success of tech with wildly appreciating shares due to the expected ramp-up to a new 5G phone later this year.
Well, things are more complicated now.
I will be the first one to say it – the new Apple 5G iPhone will be delayed until 2021 – the project has been thrown into doubt because of a demand drop off and headaches with the supply chain in China.
The phenomenon of 5G cannot blossom until consumers can upgrade to 5G devices.
Concerning all the media print of China Inc. going back to work, don't believe a word of it.
People of the Middle Kingdom are sitting at home just like you and me by navigating around top-down government edicts.
Instead of the perilous commute in a country of 1.4 billion people, Chinese workers are fabricating attendance figures per my sources.
Overall data is grim – global smartphone shipments dropped 38% year-over-year during February from 99.2 million devices to 61.8 million – the largest fall ever in the history of the smartphone market and that is just the tip of the iceberg.
The new data point underscores the magnitude of how the coronavirus is sucking the vitality out of the tech ecosystem in China and thus the end market for global consumer electronics.
The statistic also foreshadows imminent trouble in the smartphone market as other regions have now shut down not only in China but the manufacturing hubs of South East Asia.
The outbreak squeezes both supply and demand.
Factories in Asia are unable to manufacture phones as usual because of obligatory government shutdowns and complexities securing critical components from the supply chain.
5G has been hyped up as the great leap forward for wireless technology that will usher in unprecedented new use cases supercharging global GDP — from driverless transport to robotic automation to smart football stadiums.
And coronavirus is just that Godzilla destroying 5G momentum down.
Mass quarantines, social distancing, remote work, and schooling have been instituted in American cities, meaning that the current network carriers are swamped and overloaded with a surge in data usage.
The Verizon's (VZ) and the AT&T (T) Broadbands of America are currently focused on maintaining their current core customers, adding extra broadband to handle the increased load, and making sure the health of the network stays intact.
This is a poor climate to upsell products to beleaguered Americans who have just lost income and possibly their house because they cannot pay mortgages.
Services such as YouTube and Netflix (NFLX) have even decreased the quality of streaming on their platforms to handle the dramatic spike in extra usage in Europe with the whole continent locked down.
The Chinese consumer was the Darkhorse catalyst to ramp up the global economic expansion during the last economic crisis, picking up world spending in 2009.
On the contrary, this group of super spenders is less inclined to save the global economy this time around because they are saddled with domestic debt.
Just as unhelpful to Silicon Valley revenues, the technology relationship at the top of the governments are poised to worsen because of the health scare.
The U.S. administration has already banned the use of Chinese components in the U.S. 5G network amid suspicions the devices would be used for espionage.
Back stateside, I believe the U.S. telecoms will explicitly detail a sudden slowdown in the 5G network rollout during their next earnings report.
The telecom companies have been able to successfully handle the extra incremental load, but it has had to allocate resources to service the extra volume.
In the meantime, companies will shift to doing infrastructure and site preparation in anticipation of the re-build up to 5G, but that could be next to be put on ice if crisis management moves to the forefront.
Considering every 5G base station is being manufactured in Asia, one must be naïve in believing all is well and they will probably need to do what the 2020 Tokyo Olympics will shortly do – postpone it.
It's not business as usual anymore.
This time it's different.
The world just isn't ready to digest such a shift in global business as 5G until the fallout of the coronavirus is in the rear-view mirror.
The 5G phenomenon underlying effect is to supercharge globalization into smaller networks of interconnectivity and that is not possible during a black swan event like the coronavirus which is the antithesis of globalization and interconnected business.
Just take the situation across the Atlantic Ocean in Europe, UBS Group AG, and Credit Suisse Group AG required clients to post additional collateral, and money managers in New York are preparing term sheets for ultra-rich Americans to urgently meet margin calls.
Many people are scurrying back to their doomsday's shelter and that does not scream global business.
If you thought gold was the safe haven – wrong again – it experienced back-to-back weekly losses as margin pressures force fire sales of gold to raise cash.
Another glaring example are the assets of Eldorado Resorts Inc., controlled by the founding Carano family, which burned $28.7 million of stock in the casino entity to meet a margin call to satisfy a bank loan.
Things are that bad now!
Sure, telecom players might argue that a sudden influx of workers from home necessitates more investment in 5G, but if they have no income, all bets are off.
The capacity of 4G home broadband has proved it is good enough for today's demands and it means the last stage of 4G will be a high data consumption longer phase before business lethargically pivots to 5G in 2021.
Verizon's CEO Hans Vestberg said last year that half the U.S. will have access to 5G by the end of 2020, and I will say that is now impossible.
This sets up a generational buy in the Silicon Valley chip names involved in 5G after coronavirus troubles peak such as Nvdia (NVDA), Xilinx (XLNX), Qorvo (QRVO), and QUALCOMM Incorporated (QCOM).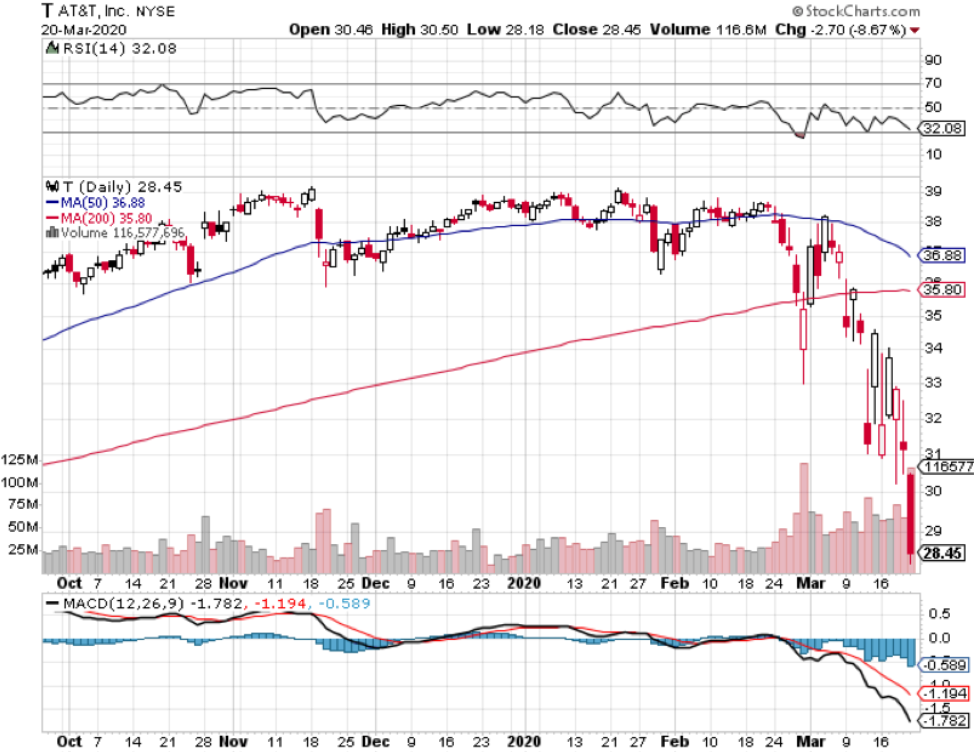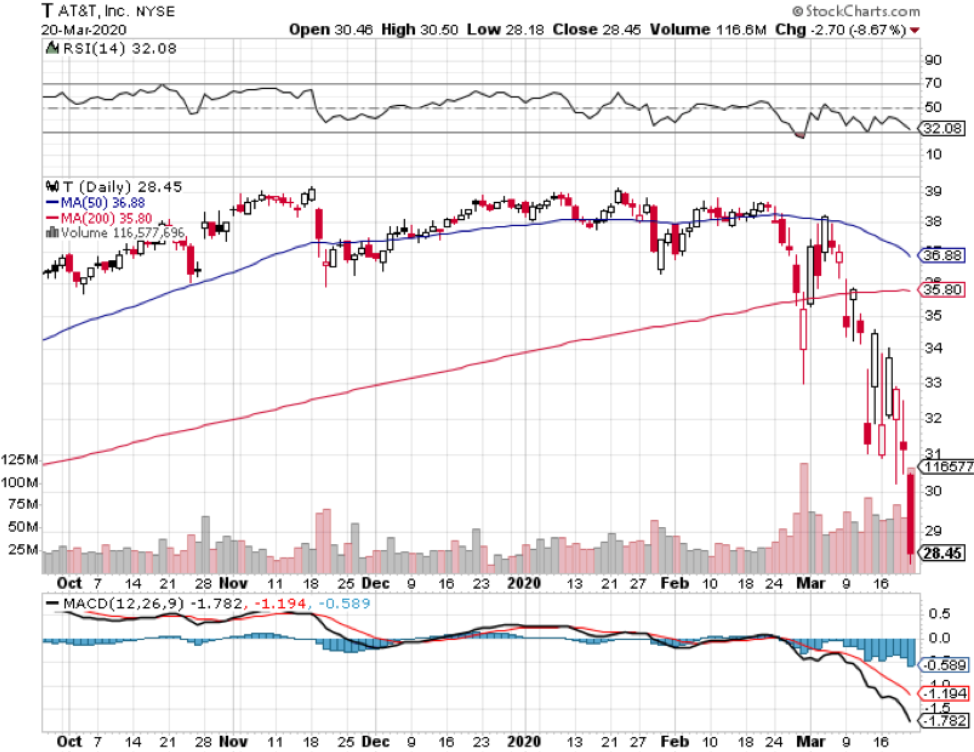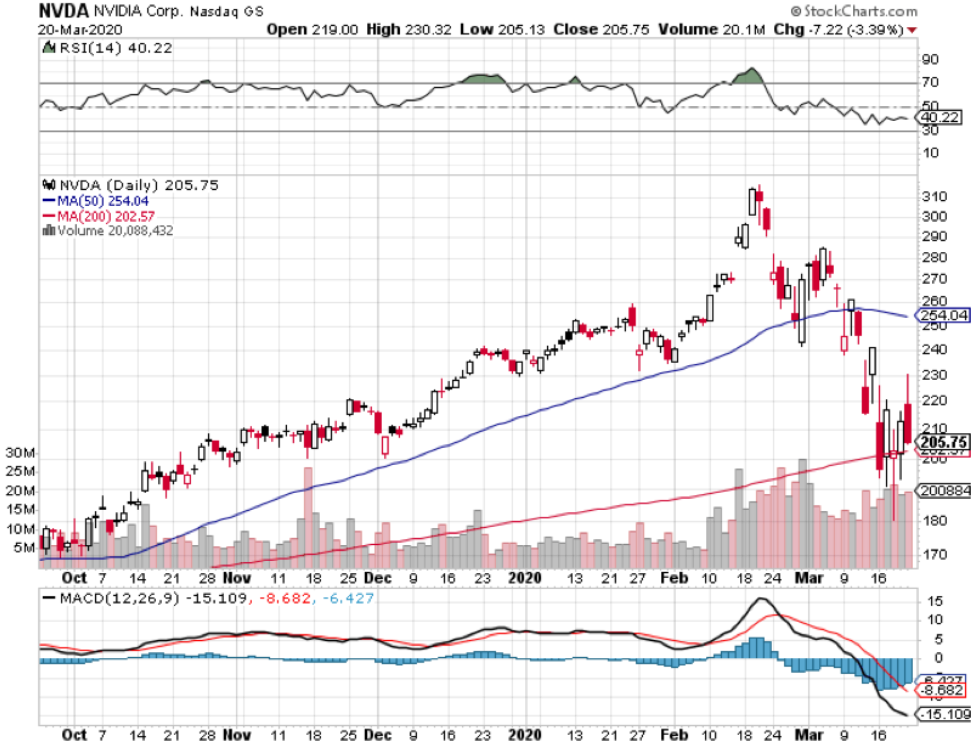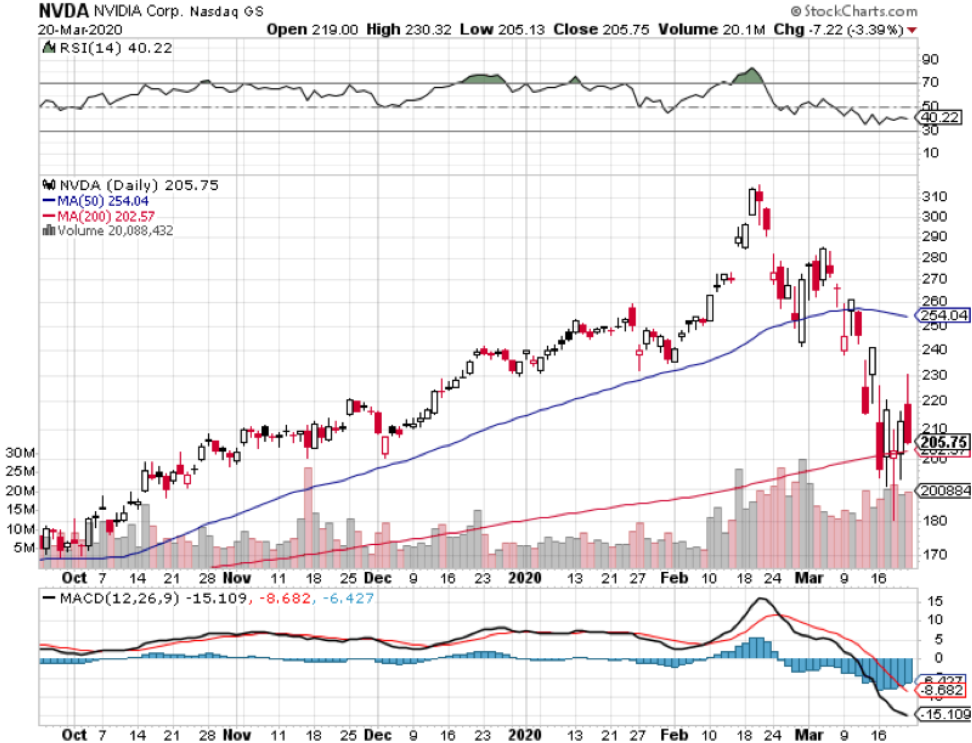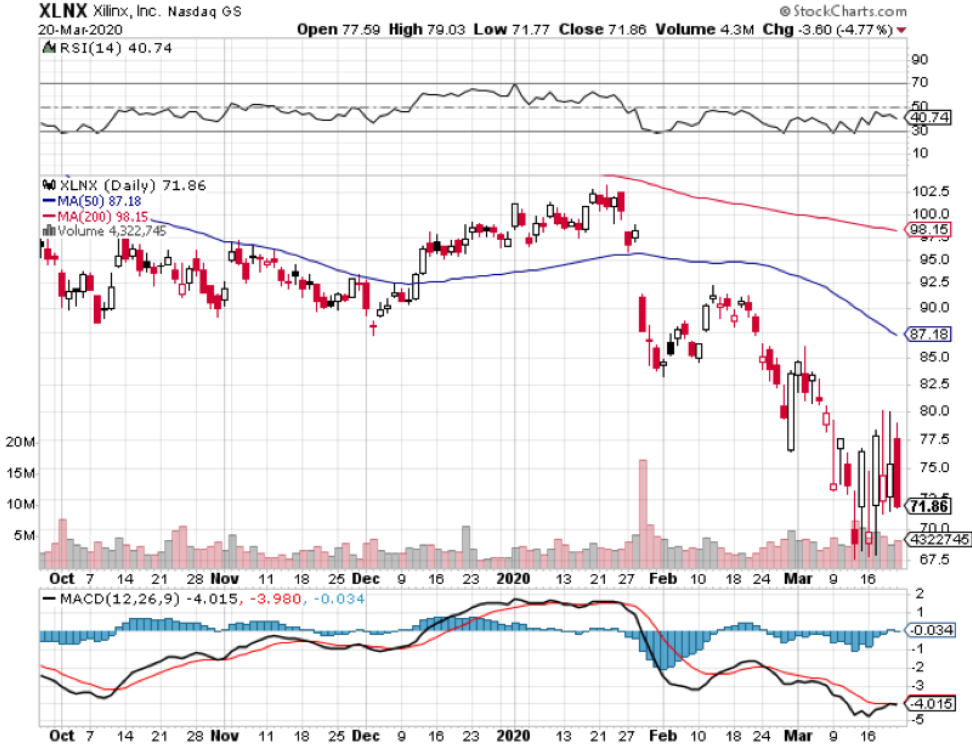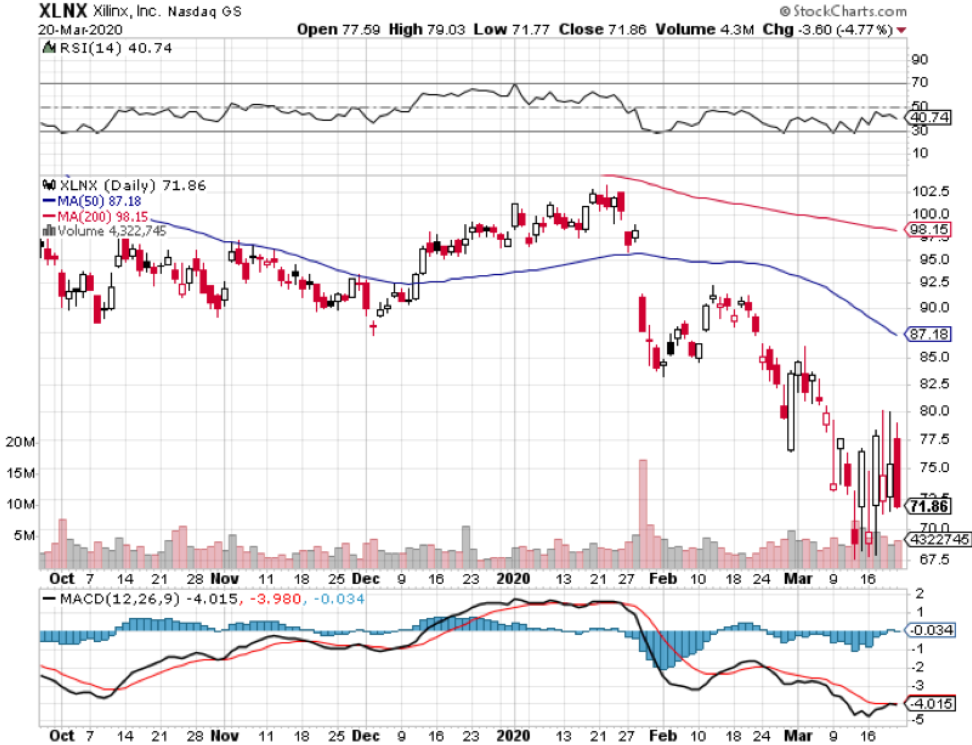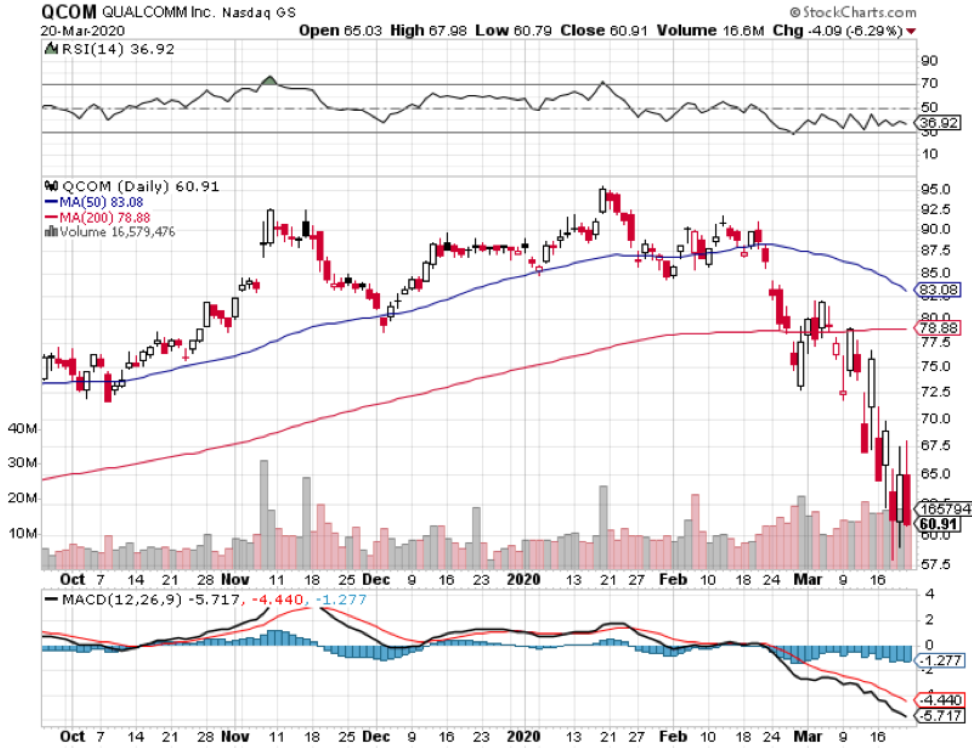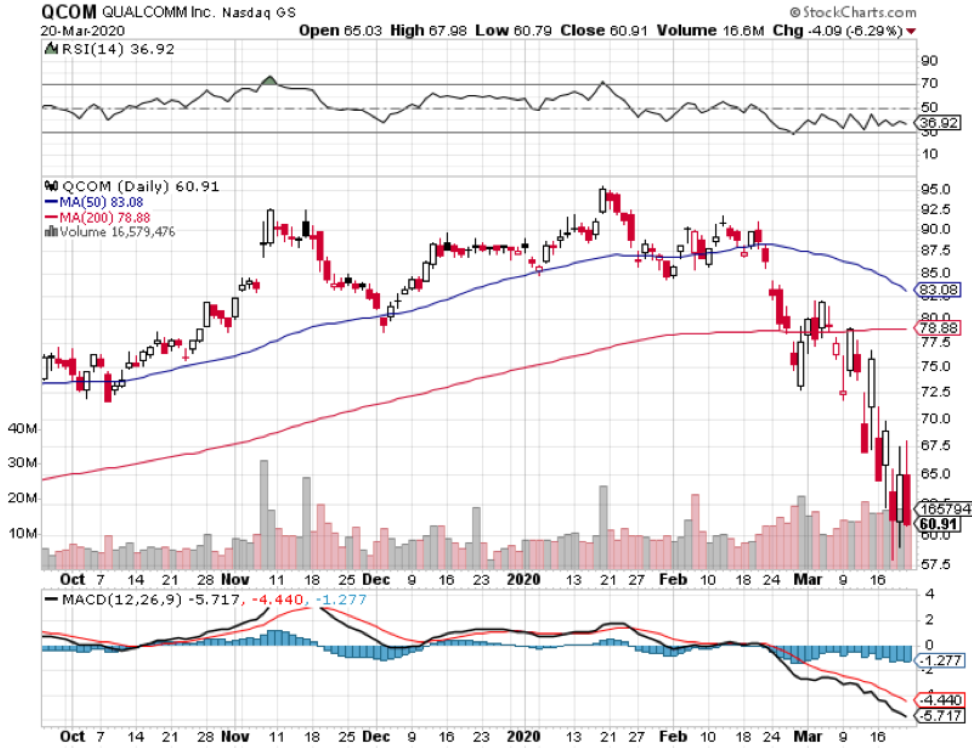 https://madhedgefundtrader.com/wp-content/uploads/2019/05/cropped-mad-hedge-logo-transparent-192x192_f9578834168ba24df3eb53916a12c882.png
0
0
Mad Hedge Fund Trader
https://madhedgefundtrader.com/wp-content/uploads/2019/05/cropped-mad-hedge-logo-transparent-192x192_f9578834168ba24df3eb53916a12c882.png
Mad Hedge Fund Trader
2020-03-23 15:02:08
2020-05-11 13:21:14
The Corona Drag on 5G